If you had the chance to see the D23 Expo 2013 announcement about Pixar's newest film Inside Out, then you were also introduced to some of the film's stars.
Introducing Disney•Pixar's Lava ►
The team at Pixar rolled out their latest project and brought on stage Bill Hader and Phyllis Smith, who will be voicing Fear and Sadness, respectively.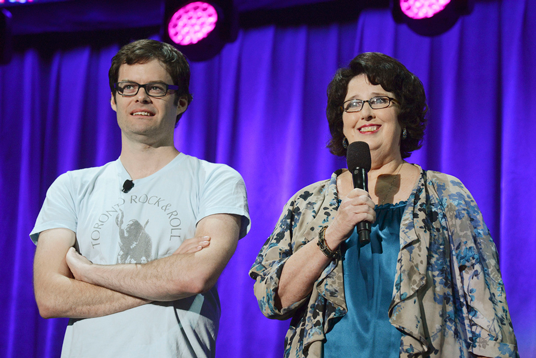 Wait, voicing an emotion? Yes, the new film will characterize these emotions with players Fear and Sadness, plus Anger (Lewis Black), Disgust (Mindy Kaling), and Joy (Amy Poehler). These guys all live in the consciousness—the brain—of Inside Out's human lead, Riley.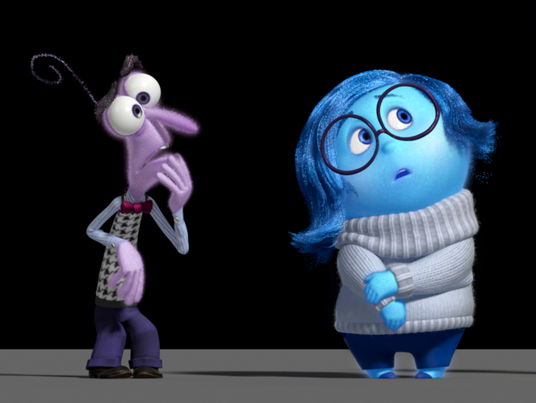 The concept art below shows how Riley's emotions guide her. You can see Joy operating a control panel that accesses Riley's memories and real-time interactions throughout her day. It's called Head-quarters. The film will switch back and forth from the "inside" perspective of her emotions and what it looks like when Riley acts them "out." The juxtaposition of this is both hilarious and heartwarming.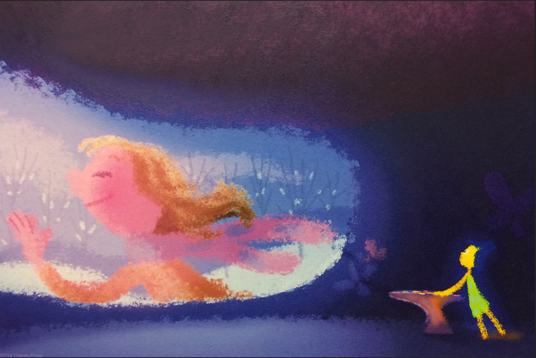 Inside Out follows Riley at a time when she is uprooted from her Midwest life when her father starts a new job in San Francisco. It's a struggle for her emotions to adjust to the new life and it doesn't make it any better when turmoil ensues at Headquarters. Although Joy, Riley's main and most important emotion, tries to keep things positive, the emotions conflict on how best to navigate a new city, house, and school.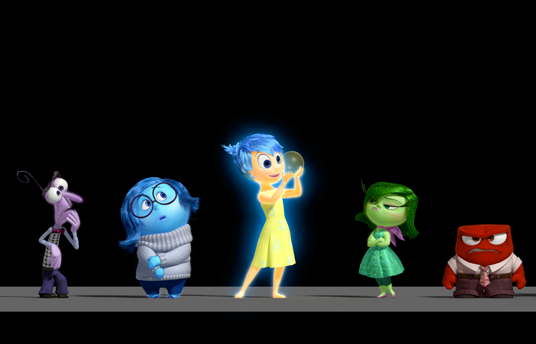 The film debuts June 19, 2015. Academy Award®-winning director Pete Docter (Monsters, Inc., Up) has taken us to unique and imaginative places. Now, in Disney•Pixar's original movie Inside Out, he will take us to the most extraordinary location of all—inside the mind. And we can't wait to psychoanalyze the whole thing.