By Courtney Potter
Teaser Trailer for Pirates of the Caribbean: Dead Men Tell No Tales Debuts!
It may not be sailing onto our local movie screens 'til next summer, but we can't help but be excited for the fifth chapter in Disney's Pirates of the Caribbean franchise: Dead Men Tell No Tales. And thankfully, the filmmakers have graciously decided to help tide us over with a very cool, brand-new teaser trailer… featuring new cast member Javier Bardem as the super-creepy Captain Salazar.
Look for Pirates of the Caribbean: Dead Men Tell No Tales in theaters May 26, 2017—in 3D, RealD® 3D and IMAX 3D!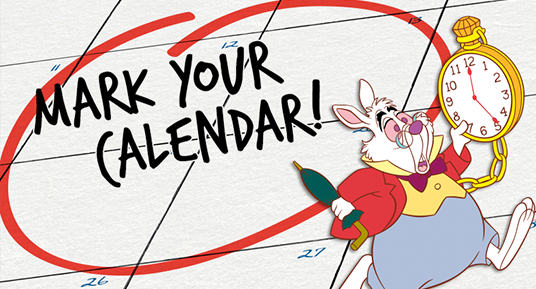 Save the Date!
Be sure to mark these upcoming Disney events on your calendar:
D23 and Walt Disney Archives


October 5


D23's Sip & Scream


October 5


D23 Behind-the-Scenes Experience: A Midnight Soirée at the Tower of Terror


October 8


D23's Age of Believing: 45 Years of Bedknobs and Broomsticks (California)


November 19–20


D23 Destination D: Amazing Adventures


July 14-16, 2017


D23 Expo 2017


Studios




September 23, 2016


Queen of Katwe opens in theaters


November 4, 2016


Doctor Strange opens in theaters


November 23, 2016


Moana opens in theaters


December 16, 2016


Rogue One: A Star Wars Story opens in theaters


March 17, 2017


Beauty and the Beast opens in theaters
Parks


September 2, 8, 11, 13, 16, 18, 20, 23, 25, 29, 30; October 2, 4, 6, 7, 10, 11, 13, 14, 16, 18, 20, 21, 23, 25, 27, 28, 30, 31




Mickey's Not-So-Scary Halloween Party at Walt Disney World Resort


September 23, 26, 28, 30
October 3, 5, 7, 10, 12, 14, 17, 19, 21, 24, 26, 29, 31


Mickey's Halloween Party at Disneyland Resort




September 2–October 29 (Friday and Saturday Nights, plus October 31)




Club Villain, special ticketed event at Disney's Hollywood Studios




September 14–November 14, 2016




Epcot International Food & Wine Festival




November 7, 8, 10, 11, 13, 15, 18, 27, 29; December 1, 2, 4, 6, 8, 9, 11, 13, 15, 16, 18, 22




Mickey's Very Merry Christmas Party at Walt Disney World Resort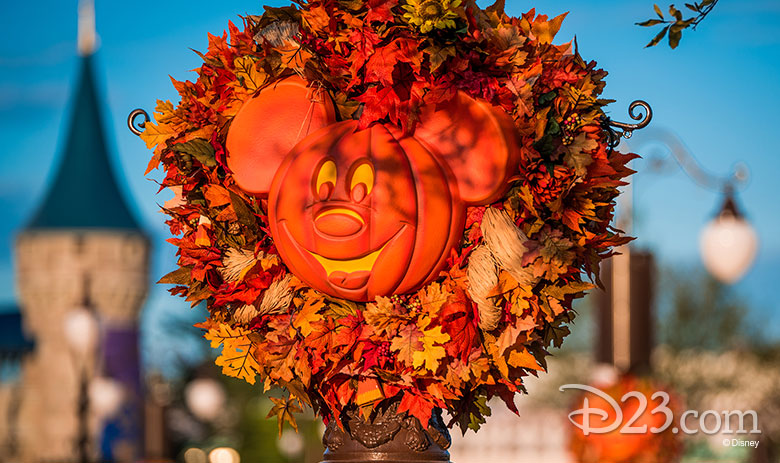 Walt Disney World Leaps into Seasonal Fun with "WonderFALL" Experiences
We love this time of year at Disney Parks around the world… Of course it's always memorable, year 'round, but there's usually something extra-special-amazing to see and do as we head into fall.
Case in point: all the "WonderFALL" experiences currently delighting guests at Walt Disney World Resort! Epcot's fabulous International Food & Wine Festival is now running through November 14—and with it comes the "Eat to the Beat" concert series, featuring well-known music acts including Plain White T's, Soul Asylum, and R&B legend Jeffrey Osbourne. Meanwhile, over at Magic Kingdom, Mickey's Not-So-Scary Halloween Party offers tricks and treats for the whole family, on select nights through October 31. And the new Star Wars: A Galactic Spectacular is now thrilling Disney's Hollywood Studios guests each night.
Plus, all four neighborhoods are now open at Disney Springs—complete with a slew of amazing new restaurants and shopping experiences. But that's just the tip of the proverbial iceberg! For more info on all the Walt Disney World's "WonderFALL" fun, check out Disneyworld.com.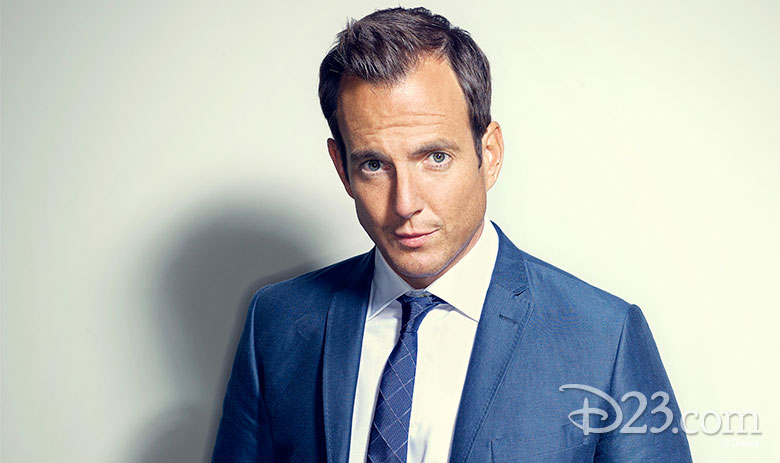 Will Arnett Delivers The Gong Show to ABC
Once upon a time, there was a very silly—and very entertaining—TV variety series entitled The Gong Show. Chuck Barris (the show's most famous host, and the subject of the George Clooney-directed biopic Confessions of a Dangerous Mind) would welcome all manner of, shall we say, interesting acts to perform their talents on the Gong Show stage, and a panel of celebrity judges would either score them (on a 1 to 10 scale, 10 being best)… or "gong" them right out the door! Well, in this day and age of viral video sensations, The Gong Show was ripe for a comeback… and ABC is delivering.
Executive-produced—and hosted—by actor/comedian Will Arnett (Arrested Development), each episode will celebrate un-traditionally talented, unique performers plucked from the Internet and put on a primetime stage. A revolving panel of judges, featuring Hollywood's hottest stars, will praise, critique, and/or "gong" contestants in the return of one of TV's most memorable shows.
Stay tuned for more info on the show's premiere date, and its panel of celeb judges, as it becomes available…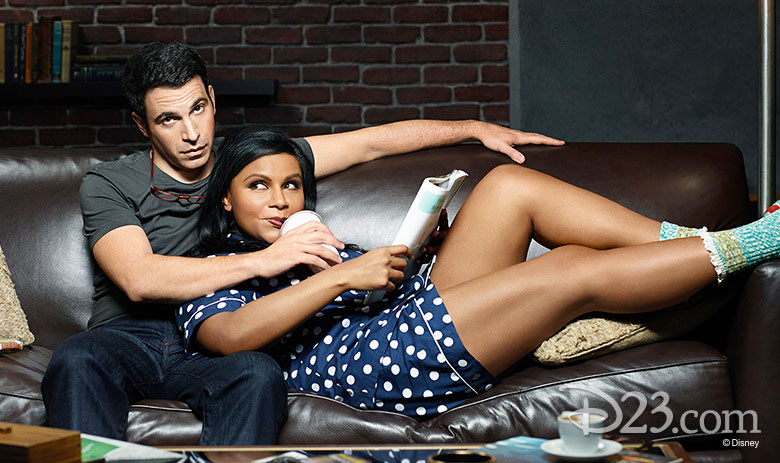 Freeform Acquires All Five Seasons of The Mindy Project
Fans of actress Mindy Kaling (who, of course, voiced Disgust in Inside Out and who'll appear in Disney's upcoming adaptation of the classic book A Wrinkle in Time), your prayers have been answered! If you've missed any episodes of her TV series, The Mindy Project, Freeform has you covered; they've acquired the show's first five seasons—and just began airing them in their late-night programming block. But if you'd rather watch in primetime, they've got you covered there too, as Freeform will air a special "binge-watching" block on Tuesday, November 2, at 8 p.m. ET.
So let Freeform get you up-to-speed on all of the hilarious misadventures of Dr. Mindy Lahiri, the series' title character,… and don't forget to keep tuning in for the network's spooktacular "13 Days of Halloween," starting October 19!
Go Behind the Scenes as Sally Joins Disneyland's Haunted Mansion Holiday
We love it when Jack Skellington and his crew from Tim Burton's The Nightmare Before Christmas take over Disneyland Park's Haunted Mansion! Each year, the folks at Disneyland Resort Entertainment aim to add just a little more holiday magic to the attraction—and this year is no exception. For 2016, they've added Jack's beautifully tragic girlfriend Sally to the ride's graveyard scene.
Our pals over at the Disney Parks Blog recently went behind the scenes with graphic designer Tim Wollweber to see just what went into creating this latest animatronic figure for Haunted Mansion Holiday. Check out the video, above, to learn more…