By D23 Team
Since Walt Disney World opened on October 1, 1971, millions have visited to experience the "most magical place on Earth." We've already shared some of our favorite photos from the past 45 years, and in celebration of the 45th anniversary of Walt Disney World, we asked Disney fans to share their favorite magical memories.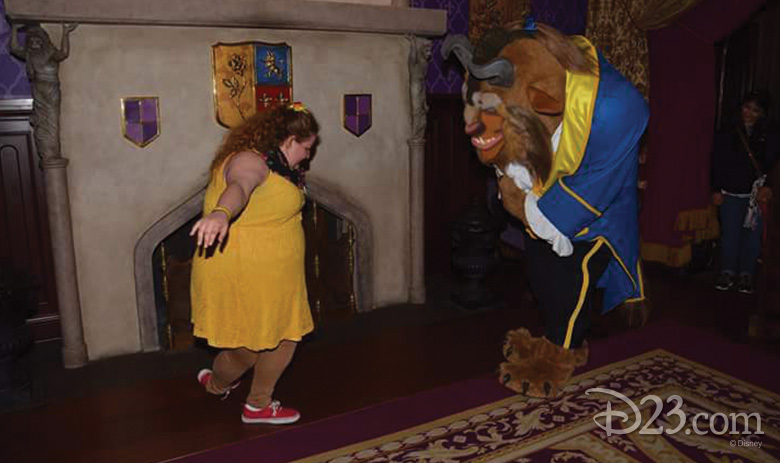 "My first trip to Walt Disney World was January 2016 and I got to finally meet the characters from my favorite movie—Beauty and the Beast—while I was dressed as Belle. But the highlight of my trip was being honored with a dance alongside the master of the castle. I was so overjoyed! That was truly my most magical moment!"––Brittany Davis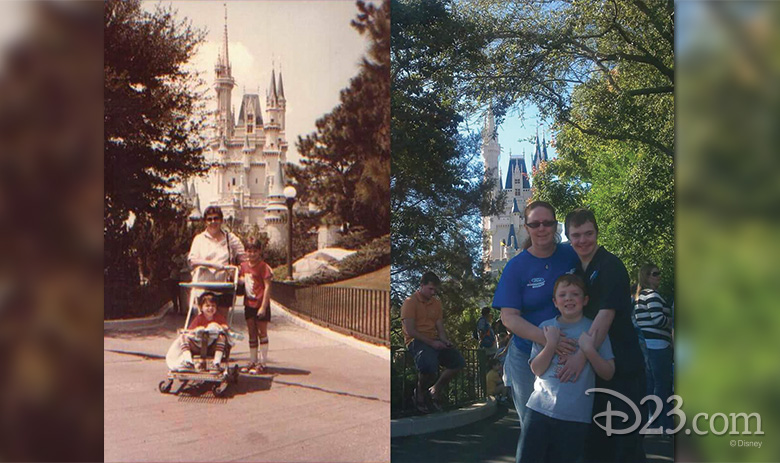 Chris's family has celebrated decades of Disney magic! The photo on the left shows Chris's mother, his brother, and himself, circa 1980. Chris's wife and their two sons pose for a similar picture in 2011.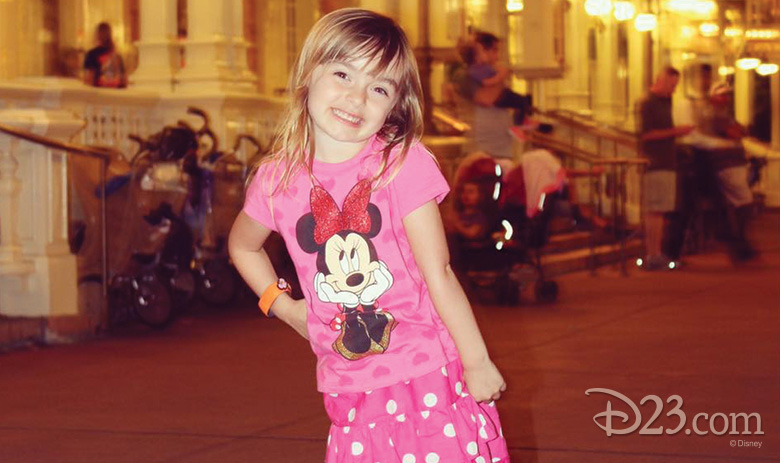 "I snapped this of my daughter Megan while we waited for the Main Street Electrical Parade! It was on her birthday—nothing like spending your special day at the Magic Kingdom. Looking forward to many more years of Disney celebrations!"––Christine P.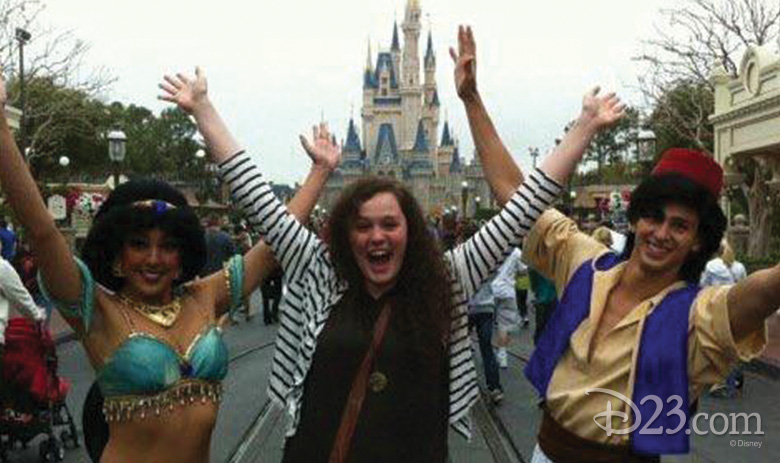 "My very first trip to Walt Disney World was my senior year in high school during spring break. On our first day we went to Magic Kingdom and got there early for the opening, walking in with all the characters from the train. To say I was excited was an understatement. We finally reached the end of Main Street, U.S.A. and I immediately went to get a shot in front of the castle, arms up, big smile, the happiest I could ever be…. until I felt two people pop up beside me. I looked and it was Jasmine and Aladdin! Those two characters have a special place in my heart, and by my expression you can see how excited I was. My face was in a permanent smile for the rest of the week, thanks to that moment, and it still makes me happy to this day, just thinking about it! Disney is such a magical place and will always be my home away from home" ––Lauren Holcek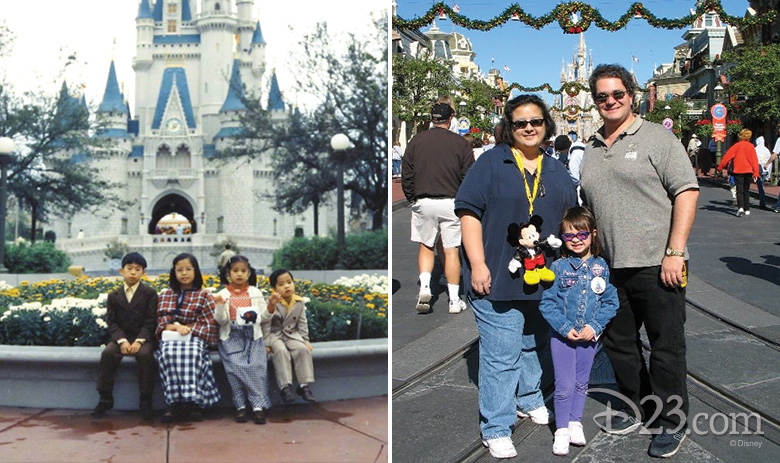 "Thanksgiving holiday, 1971—My parents read about this new park Walt Disney built in Orlando. 'Would we like to see it?' I remember taking a long bus ride from the airport to our hotel, The Polynesian Resort, and passing by all the shrubs cut to look like our favorite Disney characters. It was like being transported to another land. But then, the moment we stepped into the Magic Kingdom… Wow! We had never been to a place so magical. Flash-forward from my first visit to the Magic Kingdom to 2005. We came to celebrate our daughter's fifth birthday. As parents, it is absolutely heartwarming to see and experience Walt Disney World through our baby's eyes. Magical, indeed! Happy 45th Birthday, Walt Disney World!"––Leslie Lim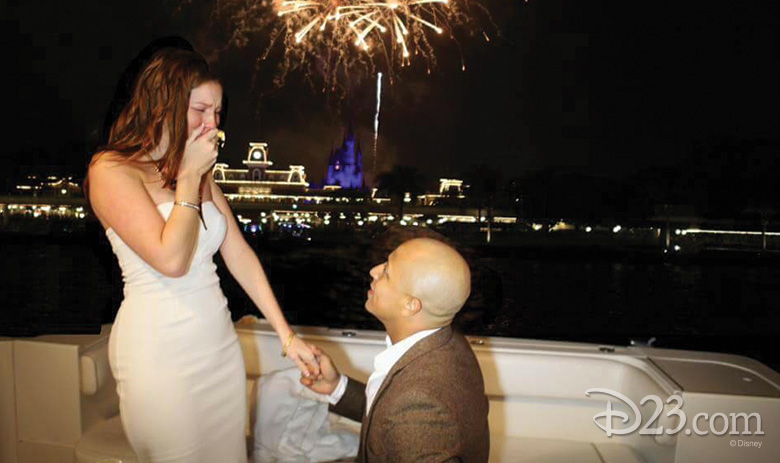 "The night my fiancé proposed to me aboard the Grand 1 yacht, cruising along Seven Seas Lagoon whilst Wishes was behind us. Truly the most magical night of my life!"––Louise Jones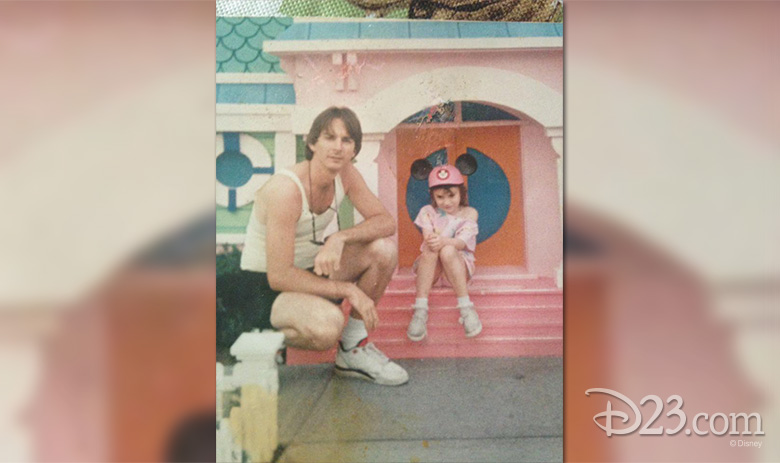 "Me and my dad in ToonTown! Around 1990. My very first visit and what sparked my Disney obsession. Now my family are passholders and we enjoy Walt Disney World as much as we can!"––Madison Beauchamp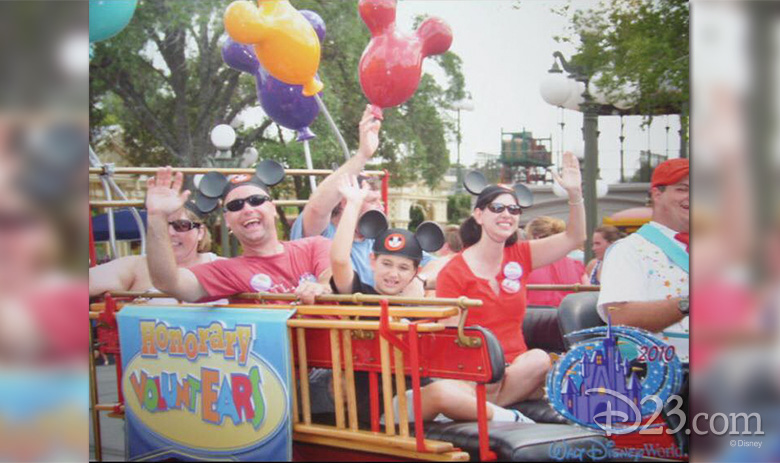 "We were chosen to lead the afternoon parade in 2010. A once-in-a-lifetime magical moment!"––Michele Pope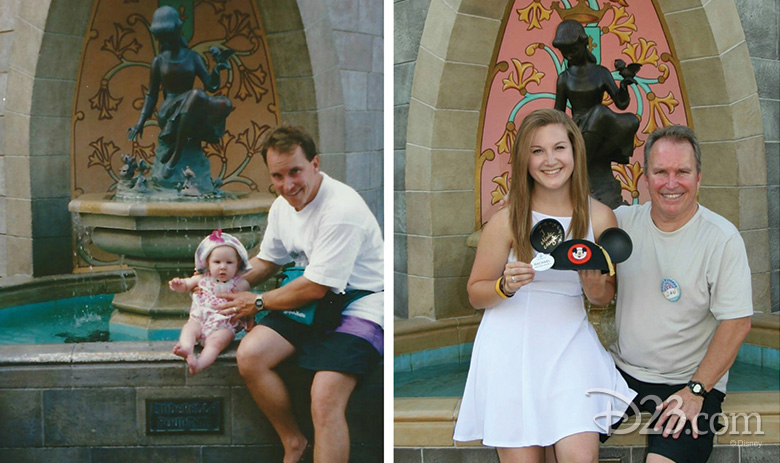 "Throwing it back to my first time at Disney when I was six months old. Now 20 years later, my Dad and I continue with our tradition of taking a picture in front of Cinderella's fountain every time we visit Disney. This past time, I was lucky enough to take this picture as a Disney Cast Member!"––Rachael Repplinger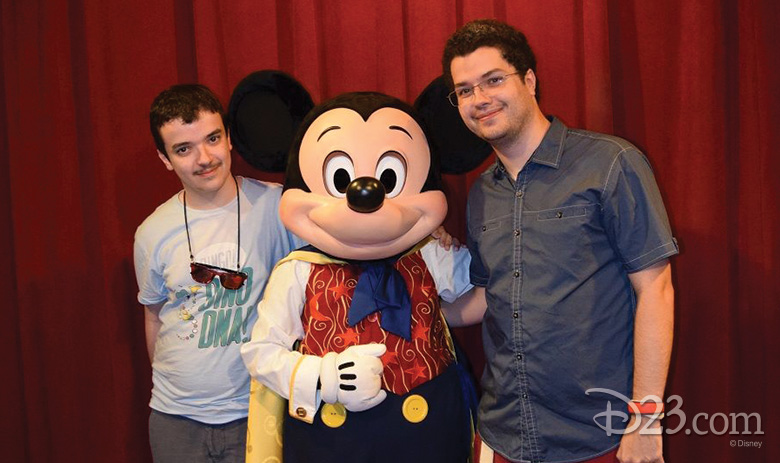 "Mickey is the greatest thing ever! When it came my time to meet him, he reached out to embrace me, and he said, 'It's been too long, pal.' This 55-year-old man was a little boy again. I just cried. Everyone should have a few moments with Mickey and maybe there wouldn't be as many problems in the world. I took this one of Mickey and my sons last September."––Tim Burgess
Note: Submissions may have been edited for length and/or clarity.