Ten years ago, we danced along with the debut of the Disney Channel series Shake It Up. The series, which aired for three toe-tapping seasons, followed the friendship of Rocky Blue and CeCe Jones, portrayed by Zendaya and Bella Thorne, respectively. To celebrate a decade of this dance-centric sitcom, we rounded up our favorite times when co-lead Zendaya made magic in the worlds of Disney and 20th Century Studios: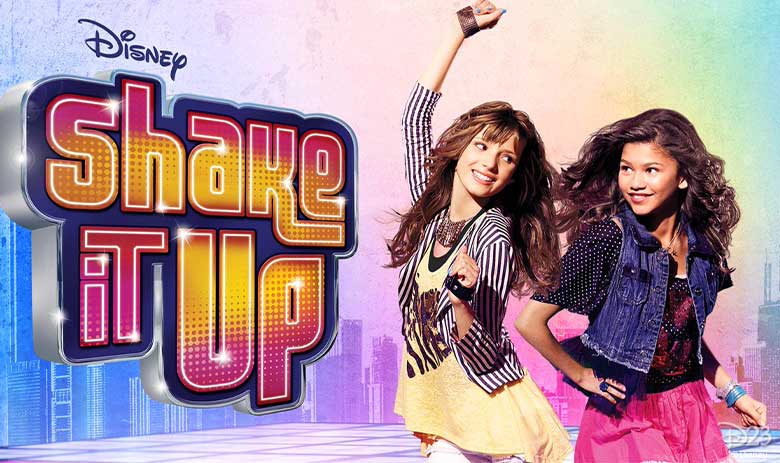 Rocky Blue (Shake It Up)
Our lives were first "shaken up" when this dance-centric sitcom debuted and introduced many of us to Zendaya for the first time! As the books-mart Rocky Blue, she showed off her dancing skills and comedic chops playing alongside Bella Thorne's street-smart (and sometimes trouble-making) CeCe Jones. Together, the two best friends dance on the show Shake It Up Chicago and get into wacky adventures both on and off stage. While Rocky tries to be the voice of reason to CeCe, they still find their way into hilarious hijinks together.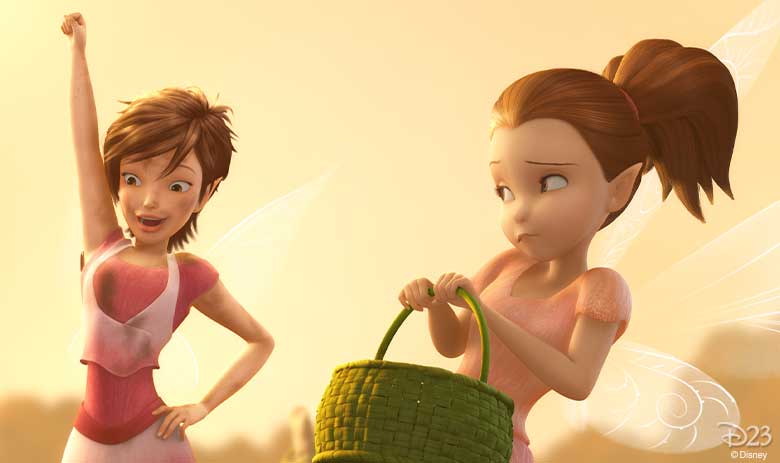 Fern (The Pixie Hollow Games)
In this charming animated movie, the Garden Guild has always lost the Pixie Hollow Games, but this year the garden talent fairy Fern is determined to make a change. Voiced by Zendaya, Fern cheers on her team from the sidelines, as she sustained an injury from the previous year's game (from slipping on slug slime, no less).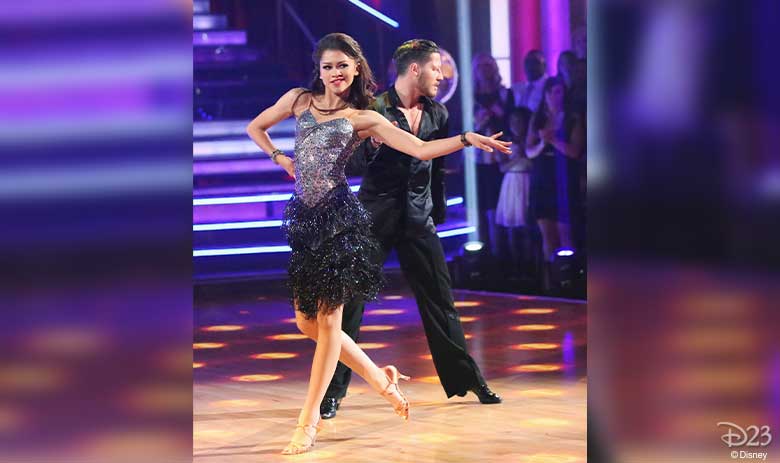 Contestant (Dancing with the Stars, Season 16)
While she'd played a professional dancer on television, this was Zendaya's chance to learn professional dancing in real life! On season 16 of Dancing with The Stars, Zendaya was paired with professional dancer Valentin Chmerkovskiy to compete throughout the season, scoring big on dances like Cha-cha-cha, Jive, and Salsa. Her brilliance in the ballroom led to competing in the final three for the coveted mirrorball trophy! While her final freestyle dance did not land her the trophy, she did win second place—and a place in all of our hearts as a talented dancer.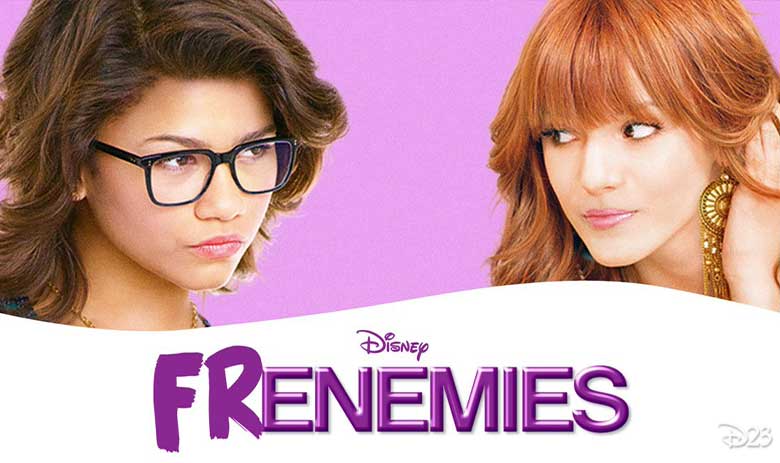 Halley Brandon (Frenemies)
Zendaya made her Disney Channel Original Movie (or DCOM for short) debut in Frenemies, an intertwined story of three different pairs who go from friends to enemies to friends again. As the nerdy Halley, Zendaya once again plays against her Shake It Up co-star Bella Thorne, who is the popular girl Avalon. The two friends run a web magazine called GeeklyChic, and get noticed by Cherie St. Claire, the head of their favorite publishing company. However, the excitement of her attention turns sour when Cherie offers to buy the magazine, but will only appoint one of the girls as editor-in-chief! The two former BFFs fight to determine who will take the coveted role, but in the end they realize the most important role they can play is best friend to each other.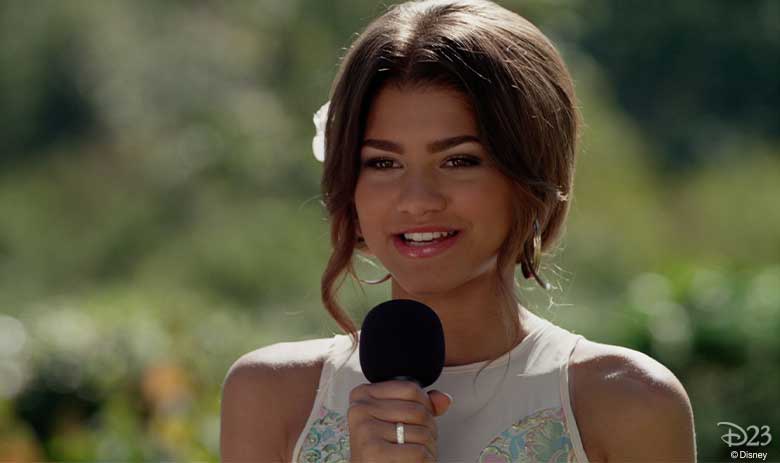 Zoey Stevens (Zapped)
For high school girls, boys can be a nuisance—especially for Zoey, who has three obnoxious brothers that lead her into all kinds of trouble… That is, until a crazy set of circumstances leads to an app on Zoey's phone that gives her the ability to control boys! In Zendaya's second DCOM, she faces the ultimate challenge: with the power of control, she can finally live the life she wants—but at the cost of everyone she controls becoming lifeless robots! It's up to Zoey to figure out how to reverse the app's effects before it takes everyone's lives out of control.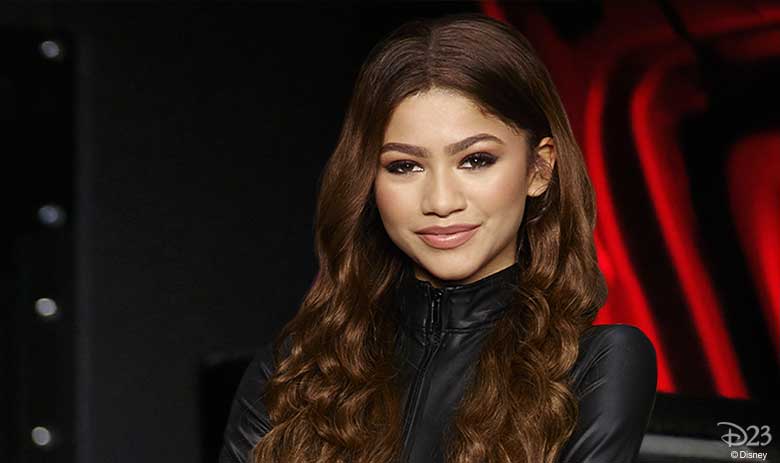 K.C. Cooper (K.C. Undercover)
Nowadays, it's hard to imagine someone as iconic as Zendaya being able to go undercover, but when she was playing the title character in the Disney Channel series K.C. Undercover, she took on the life of a precocious super spy. A math genius born into a family of secret agents, K.C. is invited to join her family in their work for the mysterious agency called "The Organization," fighting crime and keeping Washington, D.C. safe—all while still getting her homework done on time!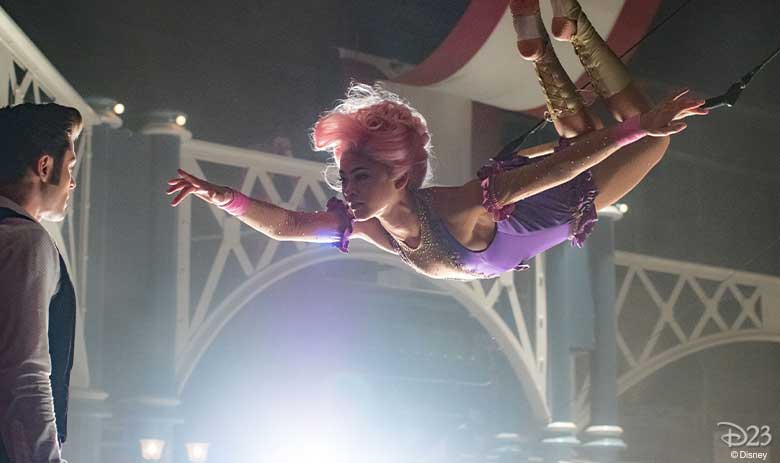 Anne Wheeler (The Greatest Showman)
Zendaya does it all in this beloved film from 20th Century Studios: She sings! She flies through the air! She has pink hair! She falls in love with Zac Efron! As acrobat Anne Wheeler, Zendaya soars across the screen as a performer in P.T. Barnum's circus who falls in love with playwright Phillip Carlyle (Efron) and fights to overcome the social stigma against their romance. This is a musical, so of course all of this is set to music, including the showstopping "Rewrite the Stars," a beautiful duet between Zendaya and Efron.