Earth Day presents a perfect opportunity to be more mindful of our environment and to think about how we can better protect our world and its natural resources. But some of our favorite Disney characters make this a priority throughout the way they go about their daily lives. Here is a look at some of our role models who treat every day like it's Earth Day.
Pocahontas knows "every rock and tree and creature has a life, has a spirit, has a name." She's a friend to animals, she spends her days exploring nature around her, and she has the utmost respect for trees—starting with her beloved advisor, Grandmother Willow, but extending to any ordinary tree as she asks, "How high does the sycamore grow? If you cut it down, then you'll never know."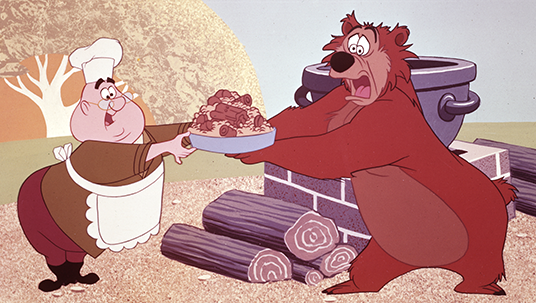 Ranger J. Audubon Woodlore
Tasked with making sure that things are up to snuff in Brownstone National Park, we think that Ranger J. Audubon Woodlore would rise to that occasion in any of our nation's national parks today. Ranger Woodlore is so committed to fighting pollution that he manages to enlist the park's bears to help clean up piles of litter in In the Bag (1956).
---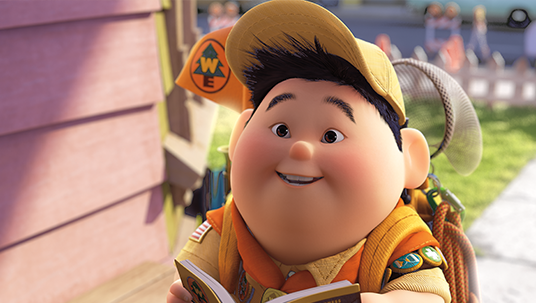 Russell
When we first meet Russell in Up, he's just one badge short of achieving the title of Senior Wilderness Explorer—a badge awarded for "Assisting the Elderly." His sash is full of badges, and we know that a Wilderness Explorer as dedicated as Russell has done more than his fair share to make the world a better place. As Russell proudly recites, "An Explorer is a friend to all, be it plants or fish or tiny mole!"
---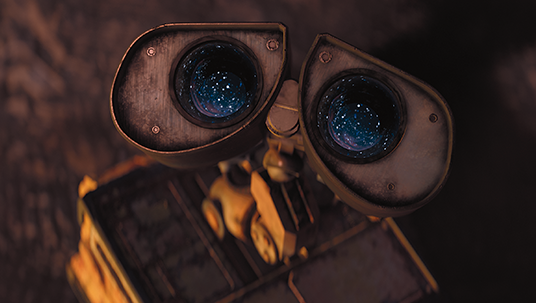 WALL•E
In this cautionary tale set in the future, WALL•E is alone on a garbage-filled Earth, trying to—literally—clean up the mess we humans have made of our planet. And when WALL•E inexplicably discovers a single seedling plant, he needs no instruction or special programming to recognize the value of this living thing—a symbol of hope and rebirth.
---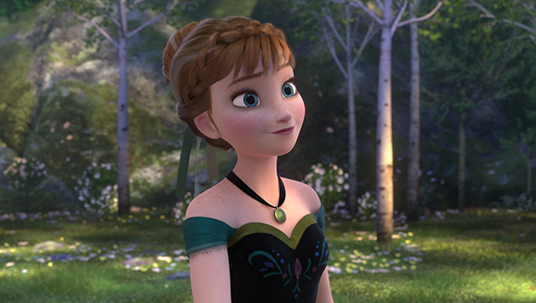 Anna
After her sister, Elsa, "lets it go" and Arendelle starts to fall under the big freeze, Anna doesn't hesitate to jump on a horse and ride off to fix the situation. Of course she's concerned for her sister, but she successfully brings to a halt—and reverses, no less!—the biggest climate change ever.
---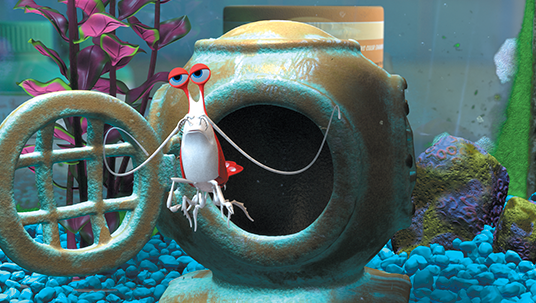 Jacques
Of all the members of the Tank Gang in Finding Nemo, Jacques, a cleaner shrimp, takes it upon himself to keep his world in its most habitable shape. He "decontaminates" any newcomer to the tank immediately upon their arrival, proudly informing his tankmates, "Voilà. He is clean." When the Tank Gang decides, for strategic reasons, that they need to let the dirt accumulate and they force Jacques to stand down, he does so only with great difficulty. "I am ashamed," he declares. Cleaning the planet has to begin close to home.
---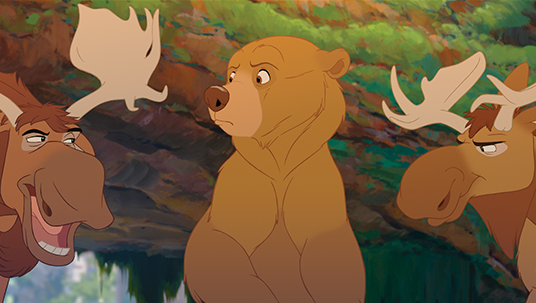 Kenai
There's an old saying that before you judge a man, you should walk a mile in his shoes. And while for Kenai those shoes may be a bear's paws, those words prove to be true. After Kenai kills a bear out of vengeance, he is turned into a bear himself—and is forced to look at humans through a bear's eyes. Kenai comes to understand so keenly the implications of the human ways he has been taught, that when he is given the choice to return to human form or remain a bear, the choice is not an easy one.
---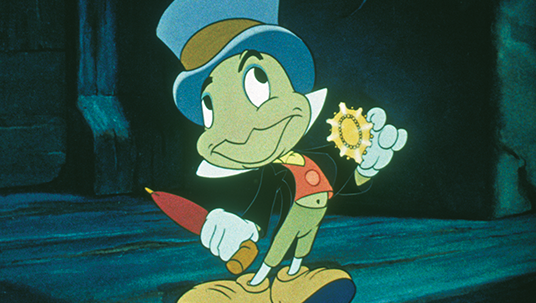 Jiminy Cricket
In addition to teaching kids about man's history with and reliance upon fire in the educational short I'm No Fool With Fire, Jiminy Cricket also served as the mascot for "Environmentality," The Walt Disney Company's commitment to acting responsibly with the environment in mind. Jiminy Cricket's simple advice—"Always let your conscience be your guide"—is something that everyone should heed when it comes to protecting our natural resources.
---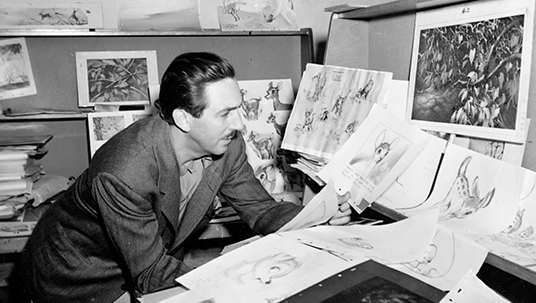 These are a mere eight characters whose good intentions and actions represent Walt Disney's legacy with respect to the environment. Through his TV series Disneyland, the True-Life Adventure films, public service announcements for National Wildlife Week, and more, Walt generated great awareness for the natural wonders around us. Walt put it best when he said, "The natural beauty of America is a treasure found nowhere else in the world. Our forests, waters, grasslands, and wildlife must be wisely protected and used. I urge all citizens to join the effort to save America's natural beauty . . .  it's our America—do something to preserve its beauty, strength and natural wealth."