By Jocelyn Buhlman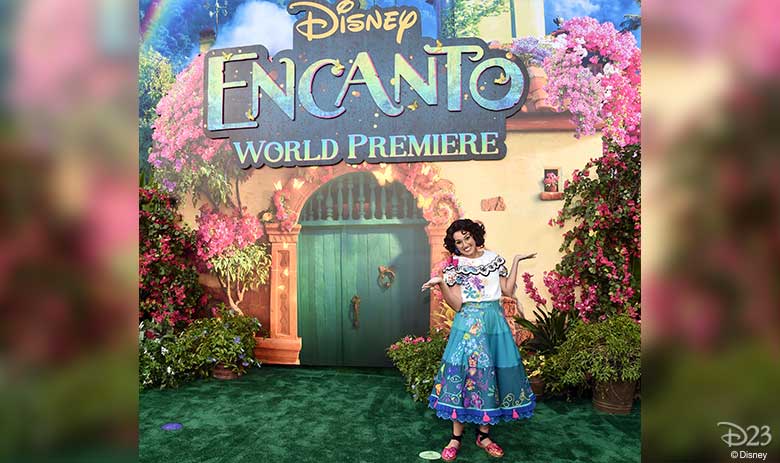 Last night, Hollywood Boulevard transformed into the Casa Madrigal as the purple carpet unrolled for the world premiere of Walt Disney Animation Studios' 60th feature film, Encanto. The movie follows the Madrigal family, who have been blessed with magical powers thanks to their home in an Encanto—an amazing place filled with heightened spirituality and enchantment. Well, everyone in the family has powers except for 15-year-old Mirabel. However, when her beloved Encanto is in danger, Mirabel decides she is the only one who can save her home and her enchanted family.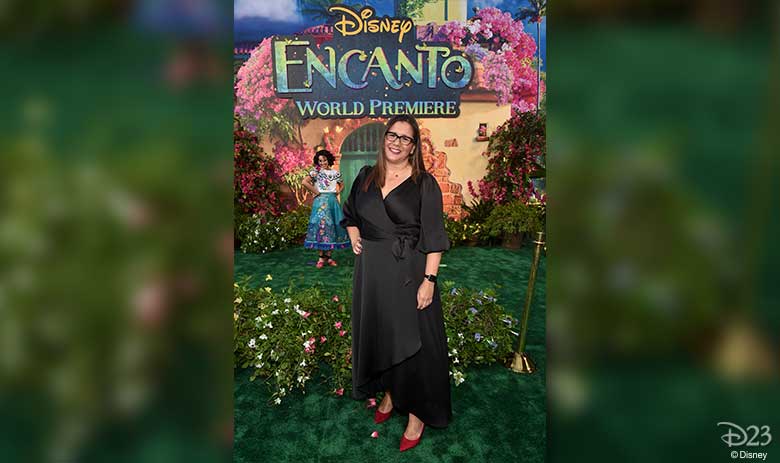 We got to meet the voices behind the magical Madrigals—along with the folks who use their creative talents to conjure up the film itself! Producer Yvette Merino stopped by to talk with us about how Encanto came to life and why family is such an important theme of the film. Merino explained, "What's at the core of this movie is the question of: 'How well do we know our families, and how well do they know us?'" Mirabel makes a lot of assumptions about what life is like for her super-powered relatives, but throughout the movie she learns there's more to them than magic. "Maybe her family is more than what she sees," Merino said. "We hope that people walk away thinking, 'Maybe I should talk to my family,' because we can all grow up in the same house but all have different experiences on what that's like."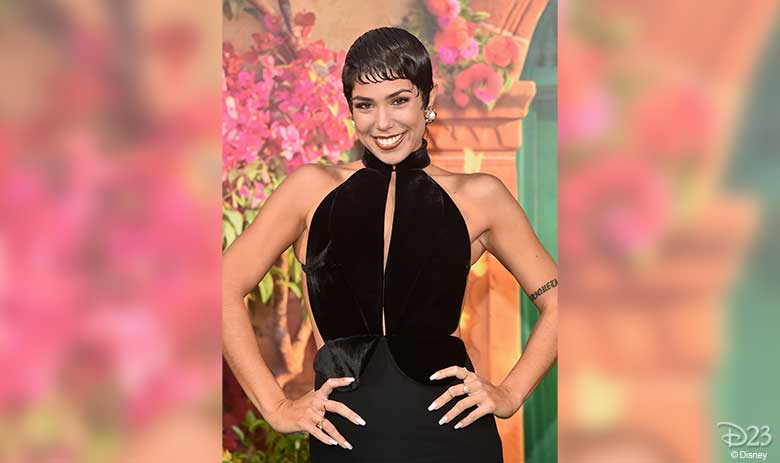 Jessica Darrow, who voices the super-strong Luisa, Mirabel's older sister, expanded on that thought: "Not only is she literally lifting churches, wagons, and donkeys, but she is lifting the emotional burdens off of her family. She has to show up in so many different ways—until it bubbles up to the surface, and you experience what happens when some of her own inner life comes out."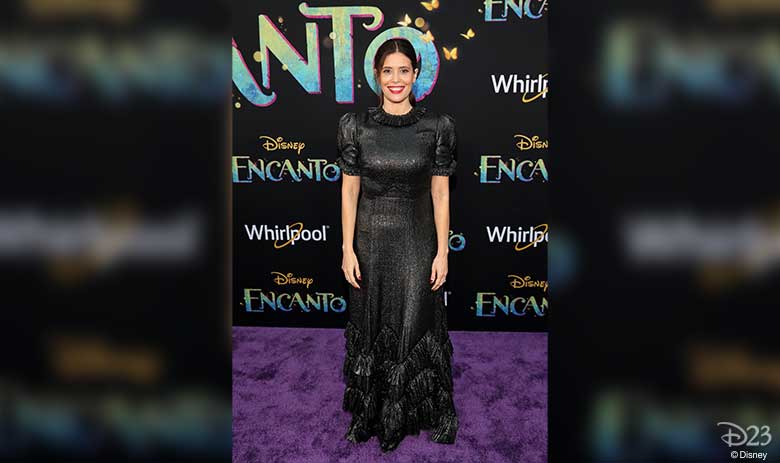 Being surrounded by super-powered siblings and family members can be overwhelming. Angie Cepeda, who voices Mirabel's mother, Julieta, said, "Mirabel feels a little lost, like she doesn't belong. Julieta perceives that and is always trying to make Mirabel realize that she's special, even if she doesn't have any of those gifts."
Those who marry into the Madrigal family also don't have gifts—but they don't mind. Mauro Castillo, who voices Mirabel's uncle, Fèlix, might be super-positive, but he doesn't need any more super powers than that. He's just happy to be with his weather-controlling wife, Pepa: "He admires deeply his wife Pepa. Pepa has the ability to change the climate with her mood, and he loves all of that! He's just like me—I'm a salsa singer and I love to dance and share with the people my craft."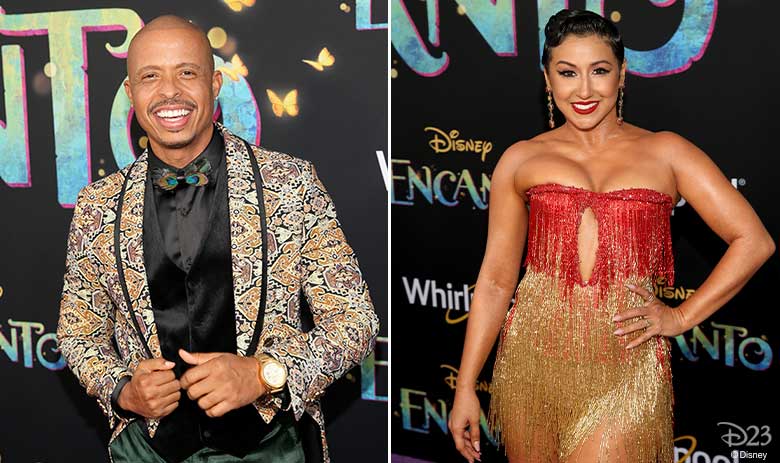 Fèlix's love of dancing doesn't just come from Castillo—all the dancing in Encanto was choreographed by Jamal Sims and Kai Martinez, who had more than just the challenge of choreographing animated characters. They also had to do everything over video chat! "We never met the directors in person, so tonight will be our first time meeting them!" Sims explained. "They would tell us what they wanted to do for the story, and we would go in and do the movement and send it to them. It's been a lot of back and forth!"
While the toe-tapping teleconferencing was tricky, making up dances for animated characters also provided a chance for the choreographers to think outside of the box. "It was definitely a space for us to create and use our imaginations," Martinez said. "We had to tap into that kid side of us—and that's the spirit of Disney!" Sims added, "We got to create what all the characters in this film move like, and how they dance together as a family."
Their influence on movement extended beyond just the dance sequences, Martinez explained: "We also had a chance to influence the way the characters were animated. For example, for Dolores' character, we gave her very catlike and staccato movements, which they used throughout the film. I'm very proud of that!"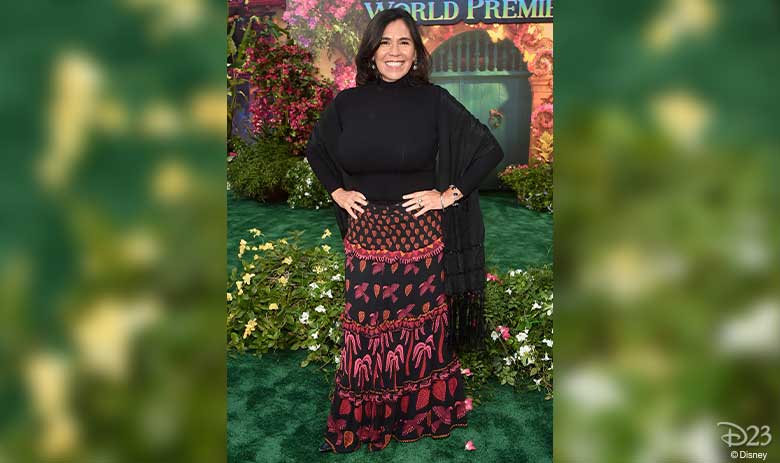 Of course, you can't have dance routines without music, which is where composer Germaine Franco came into play. Beyond scoring the 60th film from Disney Animation Studios, Franco is also the first woman to compose a score for a Disney Animation film. Having previously worked with Pixar on the music for Coco, Franco was delighted to return to the Disney family to work on Encanto: "It was great! Disney has been a fantastic supporter and really given me great opportunities."
Before Encanto opens in theaters November 24, fall under the spell of more highlights from the premiere in the gallery below.