Iconic Disney Characters Get LEGO Minifigures Treatment
You definitely don't have to be a kid to appreciate LEGOs—those colorful toy building bricks that set anyone's imagination on fire! So color us delighted with this recent news: LEGO will be debuting their first-ever Disney character collection of Minifigures this spring! Disney retailers—like World of Disney at Walt Disney World's Disney Springs and The LEGO Store at Disneyland Resort's Downtown Disney District—will offer the 18 new Minifigures, with a suggested retail price of $3.99 each. And you just never know what you'll get; as with all LEGO Minifigures, the Disney minis will come in "blind" packaging. (It's a surprise every time!)
The collection includes Mickey Mouse, Donald Duck, Alice in Wonderland's the Cheshire Cat, Aladdin's Genie, Toy Story's Buzz Lightyear, and The Little Mermaid's Ariel—plus two Pixar characters never before seen in the LEGO universe: Mr. Incredible and Syndrome from The Incredibles. Look for the Minifigures to hit Disney-related shelves in May.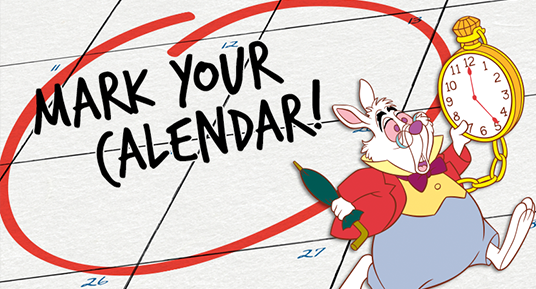 Save the Date!
Be sure to mark these upcoming Disney events on your calendar:
Meet the Cast of Disney's The Jungle Book
Hear that, in the distance? It's the call of the wild—and it's only getting louder as we swing ever closer to the debut of Disney's The Jungle Book, directed by Jon Favreau (Iron Man). In this brand-new featurette, above, Favreau and several members of the cast (including comedy legend Bill Murray, who lends his voice to cuddly bear Baloo) speak about what makes this Rudyard Kipling story so special… and why it deserves another look.
The Jungle Book blends live action with photorealistic CGI animals and environments, using all kinds of up-to-the-minute technology and unique storytelling techniques to immerse audiences in a lush, enchanting world. Join man-cub Mowgli and his family of critters when the film swings into theaters (in 3-D!) on April 15.
Star Wars: The Force Awakens: Sneak Peek at Deleted Scenes
If you're anything like us—and we have a feeling you are—you've been patiently ticking off the days on the closet calendar 'til the big debut of Star Wars: The Force Awakens on Digital HD (on April 1) and Blu-ray® Combo Pack (April 5). But the release is about more than the movie itself; it's about all the amazing extras that come with it! We already told you about the behind-the-scenes documentary (which recently premiered at the 2016 SXSW Festival) we'll get to enjoy, and now we're getting a sneak peek at some fascinating deleted scenes in the clip above, courtesy of our pals over at StarWars.com.
We can't wait to see the full scenes—and to figure out how they would've fit into the story! "Intrigued, we are… "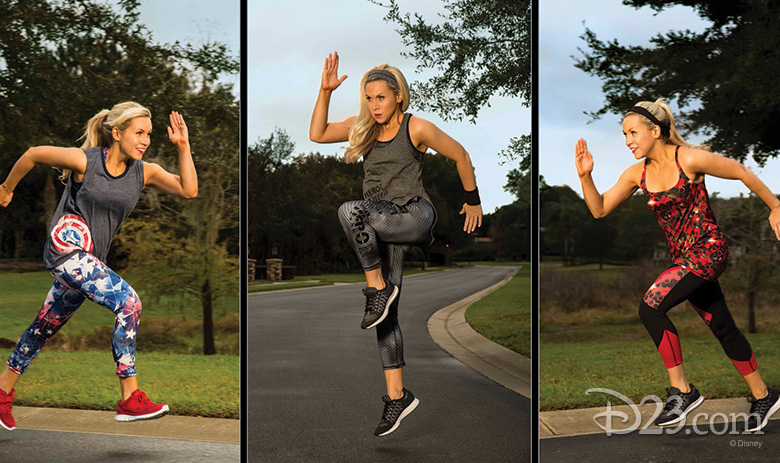 Marvel Partners with Her Universe for Kohl's Clothing Line
Looking to add some superhero swagger to your wardrobe? Well, you're in luck! Disney Consumer Products and Interactive Media recently announced a Marvel makeover for women's activewear via a brand-new collaboration with Her Universe, the "fangirl" fashion company created by actor and entrepreneur Ashley Eckstein (Star Wars Rebels)—available exclusively at Kohl's.
The stylish capsule collection will feature looks based on Black Widow, Iron Man, and Captain America (all tagged "Be A Hero") and will offer more than 30 pieces—including tank tops and leggings. Best of all, the collection is available in a bevy of sizes (XS through 3X). Look for the line to launch later this month, at Kohl's stores and Kohls.com.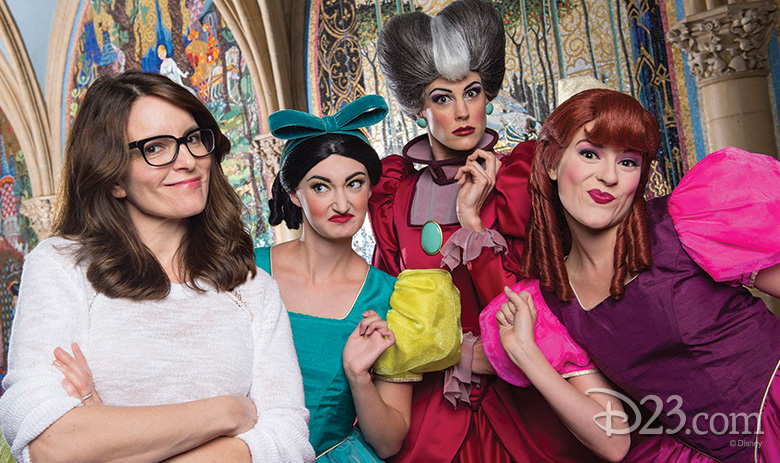 Tina Fey Visits Walt Disney World
Everyone's got to take a vacation at some point—even when you're a mega-successful actor/writer/producer and comedienne extraordinaire. So it's no wonder that Tina Fey (30 Rock) decided to bring her family to Walt Disney World for a Spring Break sojourn!
Our pals at the Disney Parks Blog recently posted this hilarious pic (courtesy of photographer David Roark) of Tina meeting the original "mean girls"—Cinderella's stepmother, Lady Tremaine, and stepsisters Drizella and Anastasia—at Cinderella's Castle inside Magic Kingdom Park. We're sure they gave Tina some tips for her upcoming musical adaptation of Mean Girls (the 2004 film she wrote and co-starred in). Let's hope they didn't ask her to do some chores around the castle in the meantime…