Shakira Shakes Up Zootopia with "Try Everything"
We're just a few weeks away from Walt Disney Animation Studios' hilarious and heartfelt Zootopia swinging into theaters around the country… and to celebrate, international superstar Shakira recently helped debut some new scenes, plus a clip of her new song for the film, "Try Everything"—written by acclaimed singer-songwriter Sia and songwriting duo Stargate.
The Grammy®-winning "Hips Don't Lie" singer appears in the film as Gazelle, the biggest and most beloved pop star in Zootopia. Check out the clip, above—and if you wanna rock out to the whole song in your car (like we've been doing!), it's now available on iTunes.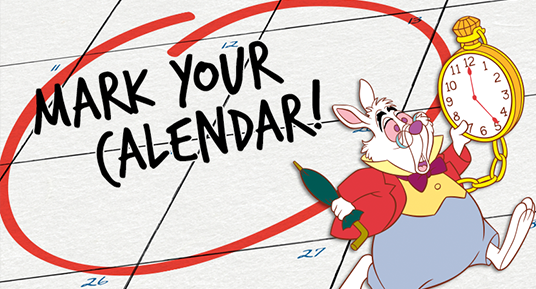 Save the Date!
Be sure to mark these upcoming Disney events on your calendar: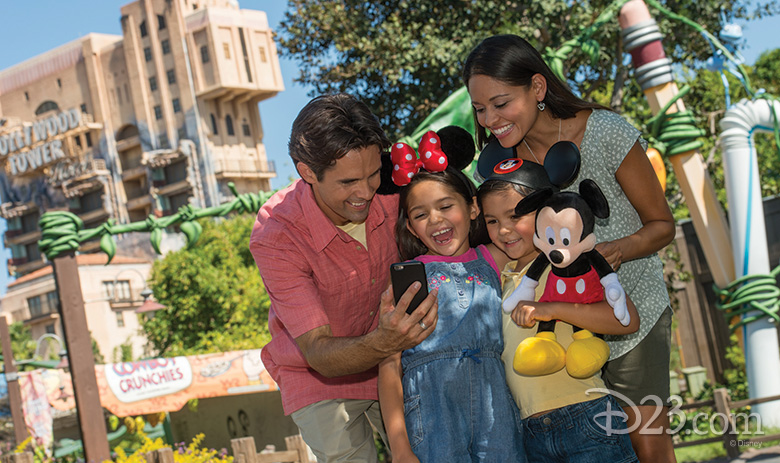 New Disney PhotoPass Offerings at Disneyland Resort
Visiting Disneyland Resort in the near future? You're in luck! Guests will soon experience Disney PhotoPass Service in amazing new ways…
Disneyland.com is already the best place to plan and book your trip to the Happiest Place on Earth—and soon, all your Disney PhotoPass photos will reside there too! Plus, you'll be able to link, view, purchase, and download your PhotoPass pics using the already über-useful Disneyland mobile app. With new photographer locations and a new product, Disney PhotoPass+ One Day, you'll be able to create and collect more photos than ever before.
But that's not all: Disney PhotoPass' new Animated Magic Shots will add animation to your pics, making you the star of your very own video memory! Sounds awesome, right? Our friends over at the Disney Parks Blog will be sharing more insider PhotoPass info in the coming days, so keep those eyes peeled…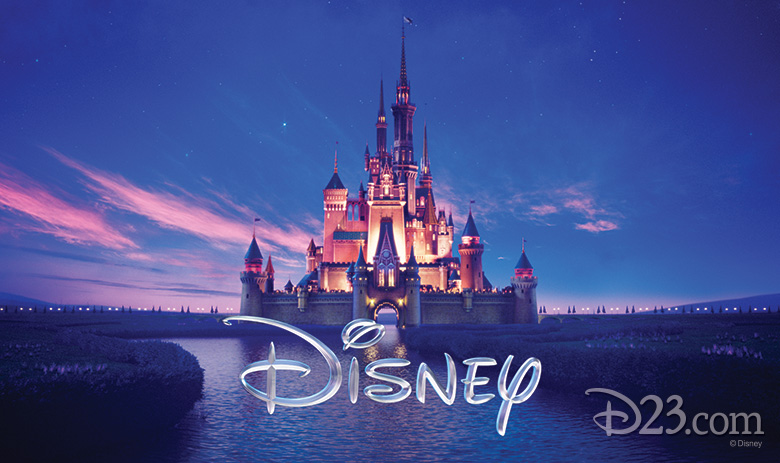 Star Wars: Episode VIII to Debut in December '17
Unless you've been living under a Geonosian rock (in which case, how did you survive all those Empire bombings? But we digress), you've probably heard the latest news from the Star Wars universe: Star Wars: Episode VIII, originally scheduled for release on May 26, 2017, will now debut on December 15, 2017. The move follows the super-mega-huge success of Star Wars: The Force Awakens, which was the first Star Wars movie to premiere during the winter holiday season.
Written and directed by Rian Johnson (Looper), Star Wars: Episode VIII is currently in pre-production and will begin principal photography in London next month. And with Episode VIII jumping to December, Disney's Pirates of the Caribbean: Dead Men Tell No Tales—once again starring Johnny Depp as Captain Jack Sparrow and Orlando Bloom as Will Turner, and featuring Pirates newcomer Javier Bardem—will set sail on May 26, 2017 (moved up from its previously scheduled July 7, 2017, release date). So much to look forward to… it's an embarrassment of cinematic riches!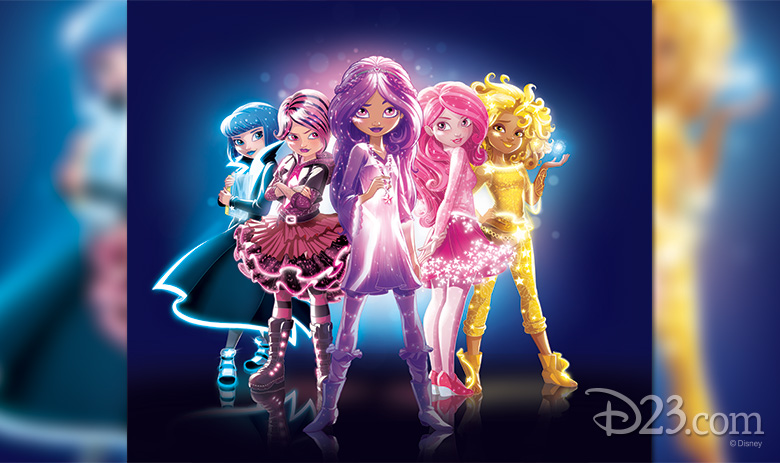 First Star Darlings Special Comes to Disney Channel—This Friday!
Disney's Star Darlings—based on the popular book series from Disney Publishing Worldwide—is ready to take the tween world by storm when its first on-air special airs this Friday, January 29, at 8 p.m. ET/PT on Disney Channel! Star Darlings features a dozen unique girls who encourage us to celebrate our individuality, make positive choices, and show that we all can make any wish a reality.
The 30-minute special, Becoming Star Darlings, introduces viewers to 12 "Star-Charmed" girls who pursue their wishes with determination and the help of their friends. The story begins on Starland, where a major crisis is unfolding—and the girls are chosen to be the first student Starlings to venture to Earth (or as they call it, "Wishworld"). Determined to succeed, the girls show courage and ingenuity—and a whole lot of humor—as they guide others on Earth to discover their own happiness and fulfillment. Music is big in the Star Darlings universe; in fact, teen singer-songwriter/actress Skylar Stecker was recently brought on to remix the Star Darlings theme song, "Wish Now" (available on iTunes).
So tune in this Friday for some inspirational fun… and look for the next special, Star Darlings Friendships, in March!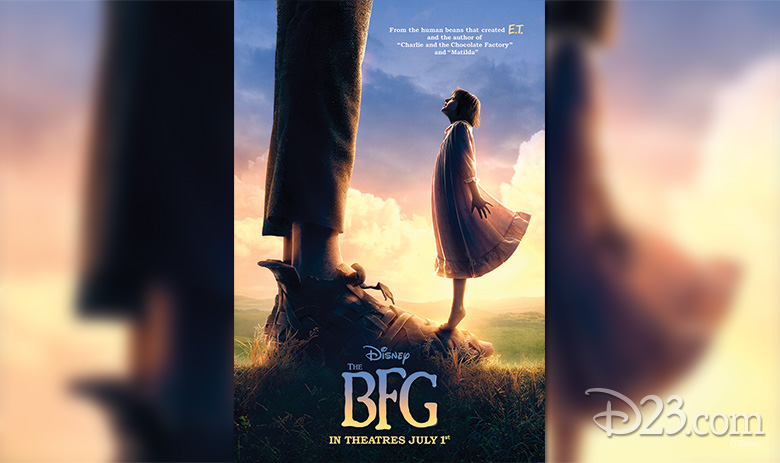 New Poster for Disney's The BFG
Beloved children's author Roald Dahl (Charlie and the Chocolate Factory, Matilda) first released The BFG—an imaginative story of a little girl and the Big Friendly Giant who introduces her to the wonders and perils of Giant Country—in 1982, and it remained one of his favorite stories until his passing in 1990. Later this year, Disney and Academy Award®-winning director Steven Spielberg will help mark the 100th anniversary of Dahl's birth by bringing this giant of a tale to the big screen… and they're giving us a taste of the adventure to come with this brand-new poster!
Starring Oscar® nominee Mark Rylance (Bridge of Spies), Bill Hader (Inside Out), Jemaine Clement (Flight of the Conchords), Penelope Wilton (Downton Abbey) and newcomer Ruby Barnhill, The BFG arrives at a theater near you on July 1.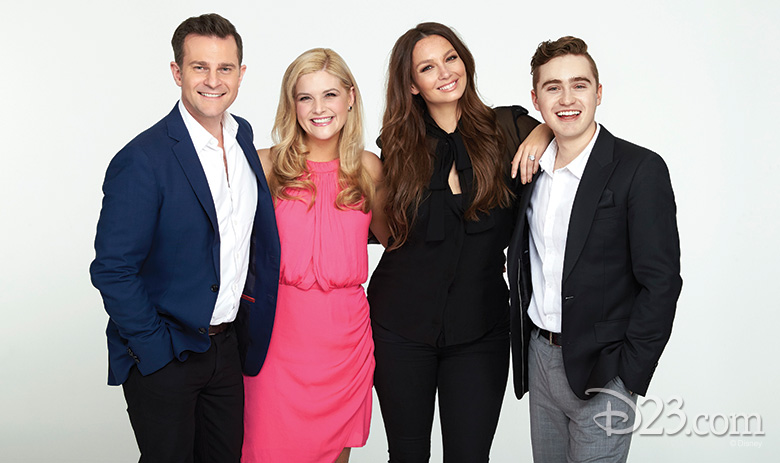 "Disney in Concert: Under the Stars" in Australia
A musical journey through the best-loved Disney songs of all time, at truly iconic outdoor locations, is coming to Australia!
"Disney in Concert: Under the Stars"—sponsored by Target, and produced by The Walt Disney Company and Live Nation—will showcase the incredible voices of Australian stars David Campbell, Harrison Craig, Lucy Durack, and Ricki-Lee in both contemporary and traditional performances of Disney's repertoire of musical theater and pop tunes. Expect to hear hits from Frozen, The Lion King, Beauty and the Beast, The Little Mermaid, Mary Poppins, and much more. Noted musical director Chong Lim will helm the live orchestra.
The show will take the stage—make that steps—of the historic Sydney Opera House forecourt on Saturday, February 27, and Sunday, February 28… followed by performances at the Sidney Myer Music Bowl in Melbourne on Saturday, March 5, and at The Riverstage in Brisbane on Saturday, March 12 (a change from its previously scheduled March 13 date). For more information, and to purchase tickets, visit LiveNation Australia's website.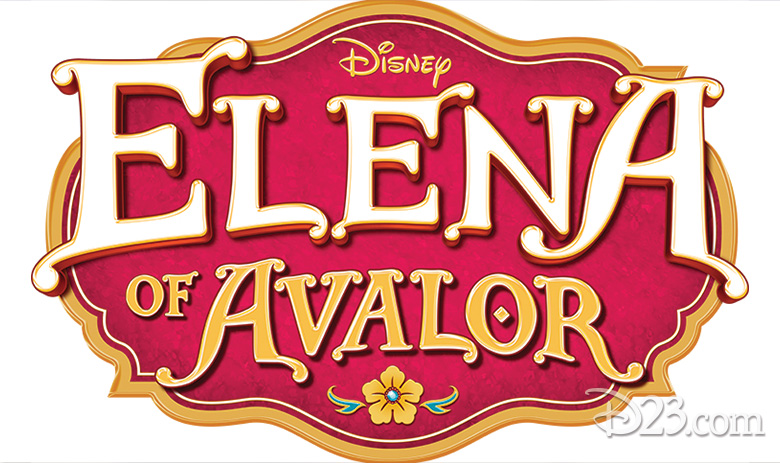 Elena of Avalor: Additional Voice Cast Announced
Hear ye, hear ye! Later this year, Princess Elena of Avalor—the first Disney princess inspired by Latin cultures and folklore—will make her big debut in a special episode of Disney Junior's hit series Sofia the First… followed shortly thereafter by the launch of her very own animated series, Elena of Avalor. The show will chronicle the adventures of Elena (voiced by Aimee Carrero of Freeform's Young & Hungry), a 16-year-old ascendant to the throne of the fairy-tale kingdom of Avalor.
Recently, a slew of new voice talent was added to the Elena of Avalor roster, including Jenny Ortega (Jane the Virgin, Disney Channel's upcoming Stuck in the Middle), Chris Parnell (Saturday Night Live, Archer), Yvette Nicole Brown (Community), and Carlos Alazraqui (Disney Junior's Sheriff Callie's Wild West). Stay tuned for more info—including premiere dates—in the coming months.