Big Zootopia Voice Cast News!
We have to wait just a couple more months for Walt Disney Animation Studios' next big adventure, Zootopia—but today's exciting news is sure to tide us over! Joining previously announced voice cast members Ginnifer Goodwin (Once Upon a Time), Jason Bateman (Arrested Development), and Grammy® winner Shakira are a slew of most excellent additions including Oscar® winners Octavia Spencer (The Help) and J.K. Simmons (Whiplash); Luther star Idris Elba; comedy legend Tommy Chong; Alan Tudyk (Firefly), providing a voice for his fourth Disney animated film; Marcel the Shell creator Jenny Slate; and character-actors-extraordinaire Bonnie Hunt (Cars) and Don Lake (Best in Show).
Directed by Byron Howard (Tangled) and Rich Moore (Wreck-It Ralph), Zootopia takes place in a modern mammal metropolis—where animals from every environment live together. It's a place where, no matter what you are, from the biggest elephant to the smallest shrew, you can be anything. But when rookie cop Judy Hopps (voice of Goodwin) arrives, she discovers that being the first bunny on a police force of big, tough animals isn't so easy. Determined to prove herself, she jumps at the opportunity to crack a case, even if it means partnering with fast-talking, scam-artist fox Nick Wilde (voice of Bateman) to solve the mystery. Look for Zootopia in theaters this March!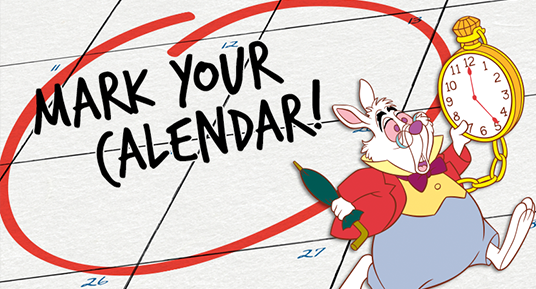 Save the Date!
Be sure to mark these upcoming Disney events on your calendar:
D23 and Walt Disney Archives


Fall 2015


D23 Member VIP Nights at The Lion King


November 6


VIP Studio Experience with Disney Legend Andreas Deja


November 7


D23 Day at the Walt Disney Studios and Archives


November 14


Pinocchio: 75 Years of a Disney Classic


November 14


Mickey's of Glendale Orlando Shopping Event


December 4


Light Up the Season with D23


December 13


Holiday Gingerbread House Building Workshop


Studios




November 25


The Good Dinosaur opens in theaters.


December 18


Star Wars: The Force Awakens opens in theaters.


January 29


The Finest Hours opens in theaters.


March 4


Zootopia opens in theaters.


April 15


The Jungle Book opens in theaters.

Parks


September 15, 18, 20, 22, 25, 27; October 1, 2, 4, 6, 8, 9, 12, 13, 15, 16, 18, 20, 22, 23, 25, 27, 29, 31; and November 1


Mickey's Not-So-Scary Halloween Party at Magic Kingdom Park


September 25, 28, 30; October 2, 5, 7, 9, 12, 14, 16, 19, 22, 23, 25, 27, 29, 31


Mickey's Halloween Party 2015 at Disneyland


September 25-November 16




Epcot International Food & Wine Festival




November 8, 10, 12, 13, 15, 17, 19, 20, 29; and December 1, 3, 4, 6, 8, 10, 11, 13, 15, 17, 18


Mickey's Very Merry Christmas Party at Magic Kingdom Park


Television




November 30


It's Your 50th Christmas, Charlie Brown airs at 9 p.m. ET/PT on ABC.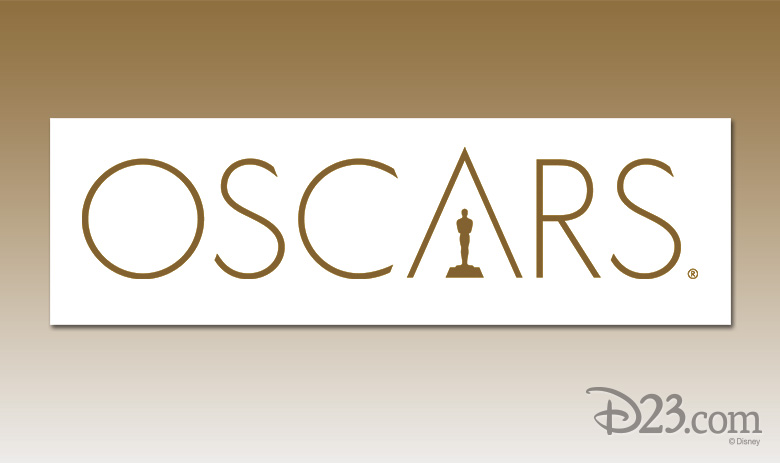 Chris Rock Returns to The Oscars® on ABC
The 88th Academy Awards® will be broadcast live on Sunday, February 28, 2016, on ABC—and comedian/actor/all-around hilarious fellow Chris Rock will be back as host. Rock previously hosted the Oscars back in 2005.
Known around the world for his groundbreaking stand-up comedy, Rock has won four Emmy® Awards for his comedy series and specials, and has enjoyed success as an actor, writer, producer, and director for film, stage, and television; in fact, he recently directed Amy Schumer's critically acclaimed comedy special Live at the Apollo for HBO.
Mark your calendars for Chris Rock and the 88th Academy Awards, live from the Dolby Theatre at the Hollywood & Highland Center in Hollywood, on February 28.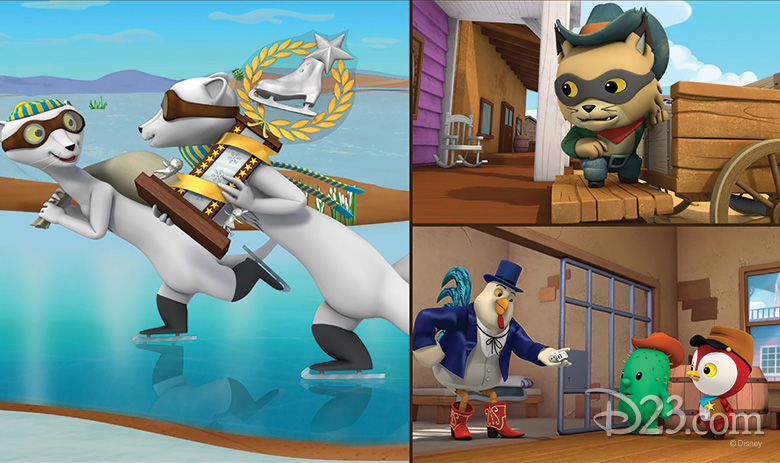 Sheriff Callie's Wild West Gallops Back to Disney Channel This November
"Leapin' lassos!" She's back, y'all: Season Two of Disney Junior's animated Western series Sheriff Callie's Wild West—starring Mandy Moore as the voice of Sheriff Callie—debuts this Sunday, November 1, at 8 a.m. ET/PT on Disney Channel! The all-star guest voice cast includes comedian Keegan-Michael Key (Tomorrowland) as a card shark rooster named Phineas Foolery; music legends Iggy Pop and Henry Rollins as the Silverado Brothers, a pair of skating ermine silver thieves; and Grammy-nominated singer-songwriter Chris Isaak as singing horse bandit Johnny Strum. Plus, Red Hot Chili Peppers bassist Flea reprises his role as the Milk Bandit, a wildcat set on stealing all of the milk in Nice and Friendly Corners.
In the season premiere, titled "The Good, The Bad & the Yo-Yo / Boots or Consequences," a yo-yo twirling bandit comes to town and learns an important lesson about forgiveness; later, Callie imparts some words of wisdom to Toby (voice of Jessica DiCicco, Gravity Falls) about returning things to their rightful owners. Sheriff Callie's Wild West also stars Lucas Grabeel (Switched at Birth) and Mo Collins (Parks and Recreation).
New Jessica Jones Trailer: Open for Business
Private investigator Jessica Jones is just trying to make a living, after a failed attempt at and a tragic ending to—well—being a super hero. Her Alias Investigations office is now open for business in a brand-new trailer for Marvel's Jessica Jones, above. The Netflix series premieres on Friday, November 20.
Jessica Jones stars Krysten Ritter (Breaking Bad), Mike Colter (The Good Wife), Rachael Taylor (Grey's Anatomy), and David Tennant (Doctor Who).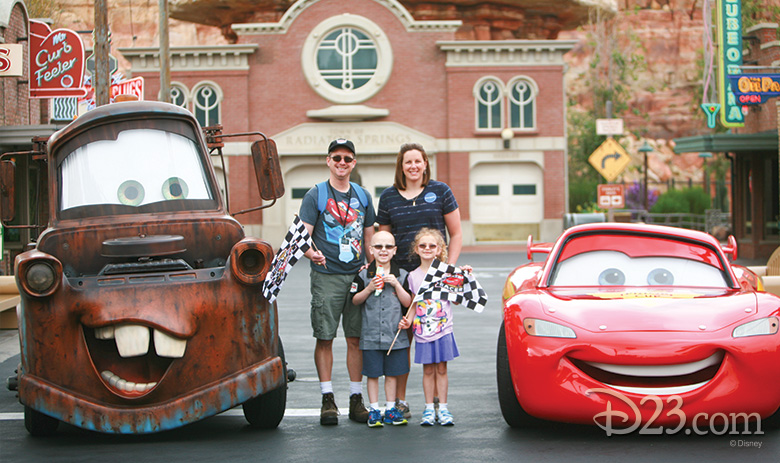 Disney and Make-A-Wish Celebrate 100,000 Wishes
As Cinderella said, a dream is a wish your heart makes—and the Make-A-Wish Foundation has made dreams come true for countless children around the United States since 1980. Last week, Make-A-Wish held their annual Evening of Excellence awards ceremony at Disneyland Park in Anaheim and celebrated its whopping 100,000th Disney wish—marking a historic milestone in the organization's 35-year relationship with The Walt Disney Company.
Additionally, during the ceremony—emceed by Girl Meets World star Ben Savage—Disney was honored by Make-A-Wish with two prestigious awards. Chris Connelly, host of ESPN's My Wish series (highlighting athletes and their wish-fulfillment activities), accepted the Douglas Kiker Award on behalf of the network; the honor recognizes individuals and media organizations in entertainment for their extraordinary efforts to bring Make-A-Wish stories to the public. Plus, Disney Channel received the Chris Greicius Celebrity award, which praises its dedication to children with life-threatening medical conditions.
Nearly 8,000 Disney wishes are granted every single year, including experiences at Disney Parks, trips on Disney Cruise Line, and visits to TV and movie sets.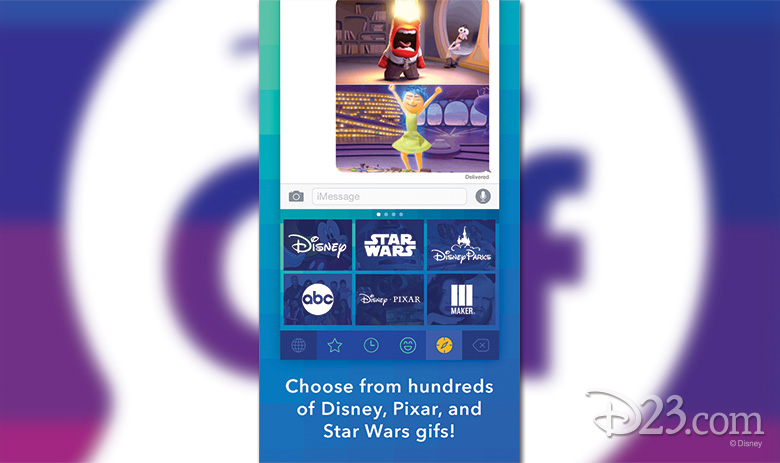 Disney Gif: Now on Android
Android users of the world, rejoice! Disney Interactive has released an Android version of Disney Gif—an app that lets users send gifs and emojis of their favorite stories and characters via text, email, and other messaging and social platforms. Featuring content from Disney, Star Wars, Marvel, Disney•Pixar, ABC, and Disney Parks, the app truly has a little something for everyone! More than 1,000 gifs are now live, and many more are added regularly (so keep an eye out for new additions in the app's "featured" section).
That's not all: In honor of Halloween, Disney Gif is serving up some special spooky moments, including gifs of your favorite Disney villains! Some are live now, and more treats will be added throughout the week.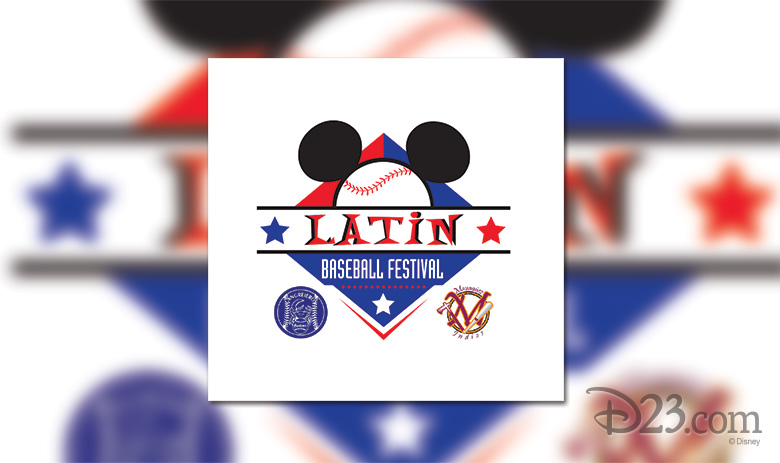 Play Ball! Latin Baseball Festival at Walt Disney World
The World Series is already starting here in the States, but there's amazing baseball still to come in late November—provided you're in and around the Walt Disney Resort in Orlando (and who doesn't want to be?). The Latin Baseball Festival, featuring two Robert Clemente Professional Baseball League teams from our neighbors in Puerto Rico, is set to be much more than just a three-game series (at ESPN Wide World of Sports Complex) from November 20 to 22; it'll truly be a multi-cultural affair!
Before each game at Champion Stadium between the Cangrejeros de Santurce and the Indios de Mayaguez, there'll be a delightful "festival" atmosphere inside (and outside) the ballpark—filled with Latin-inspired entertainment and activities including fabulous music, food, beverages, and vendors, as well as a post-game jam after the Saturday, November 21, game.
This is the first time Roberto Clemente League teams are playing regular-season games within the continental United States—so get your tickets while you still can! Head over to LatinBaseballFestival.com for more information.