High School Musical Stars Celebrate 10-Year Anniversary
"Get'cha head in the game"! High School Musical (HSM) stars Vanessa Hudgens, Ashley Tisdale, Lucas Grabeel, Corbin Bleu, and Monique Coleman just reunited to celebrate the global phenomenon's 10th anniversary with a special telecast of the movie on Wednesday, January 20, on Disney Channel! The group got together this past weekend to wax nostalgic for several exclusive taped segments, shot inside a suburban Los Angeles high school gymnasium; fellow HSM star Zac Efron will join the telecast with a pre-taped message for fans.
Additionally, Radio Disney's Ernie D interviewed the cast for fun segments to be seen during a special "Radio Disney Insider" presented on Thursday, January 21, on both Disney Channel and the Radio Disney app. We're all in this together and bopping to the top… even after a decade!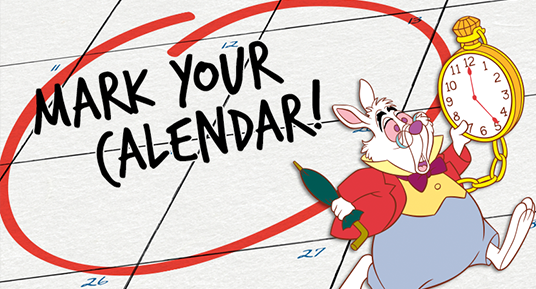 Save the Date!
Be sure to mark these upcoming Disney events on your calendar: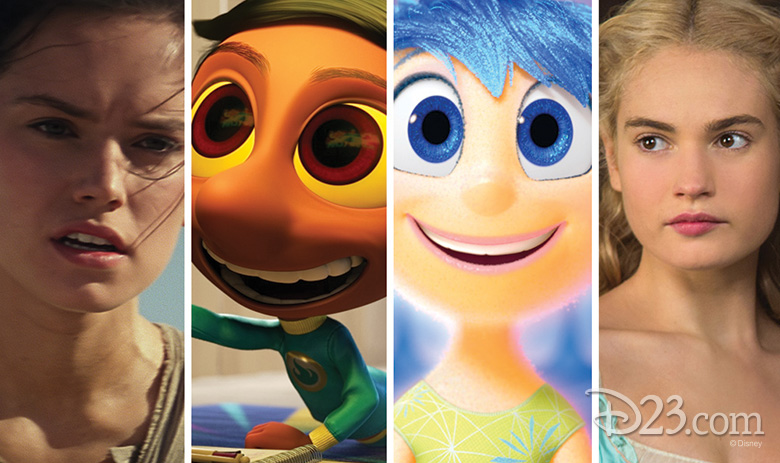 Golden Glow: 15 Oscar® Nominations for Disney!
Nominations for this year's Academy Awards® were announced last week, and Disney received an amazing 15 nominations overall—including five for Star Wars: The Force Awakens, two for Disney•Pixar's Inside Out, and six for the Disney-released Bridge of Spies (directed by Steven Spielberg and produced by Dreamworks Studios). Additionally, Sanjay's Super Team (the new short that premiered before Disney•Pixar's The Good Dinosaur) has been nominated in the Animated Short Film category, and Disney's live-action Cinderella also earned a nomination in costume design for triple-Oscar winner Sandy Powell's gorgeous creations.
The Oscars® will be presented live on "Oscar Sunday," February 28, 2016, on ABC—all the fun begins at 7 p.m. ET/4 p.m. PT sharp! To view the entire list of nominees, and to get more info about the big telecast, visit Oscar.com.
Star Wars Rebels: New Mid-Season Trailer
We're now officially halfway through this season of Disney XD's Star Wars Rebels—and to get you even more excited for its return, they've just released a brand-new mid-season trailer! (ALERT: Don't watch the above clip if you wanna stay spoiler-free!) There are several very interesting tidbits of info sprinkled throughout the trailer's hefty three and a half minutes…
Featuring the voices of Freddie Prinze Jr., Vanessa Marshall, Ashley Eckstein, Golden Globe®-nominee David Oyelowo, and Sarah Michelle Gellar, Star Wars Rebels continues the epic tradition of the legendary Star Wars saga with new action-packed adventures. Set between the events of Star Wars Episodes III and IV, the story unfolds during a dark time when the evil Galactic Empire is tightening its grip of power on the galaxy. And don't forget—young Princess Leia is coming to this show later this season.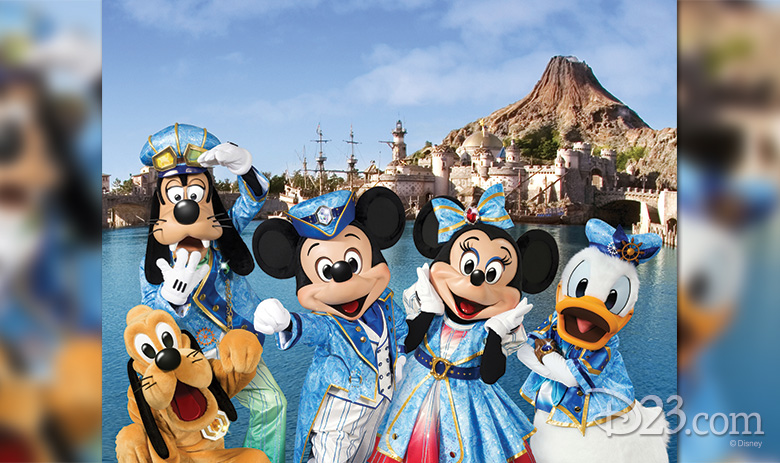 Tokyo DisneySea Celebrates 15 Years with Wish-Full Fun
Anniversary, ahoy! Tokyo DisneySea celebrates its 15th anniversary on September 4—and Tokyo Disney Resort just announced how they'll be marking the big day! A huge celebration, called "Tokyo DisneySea 15th Anniversary: The Year of Wishes," will kick off on April 15, 2016, and last all the way through March 17, 2017.
"Wishes are people's dreams for the future, and give a feeling of hope and excitement," say our pals over at Tokyo DisneySea. And during their yearlong anniversary event, crystals of various colors symbolizing those wishes will decorate the entire Park. The "Crystals of Wishes" will also be worn by Mickey Mouse and all his pals; for instance, the red crystal worn by Minnie Mouse represents her wish for love, and Donald Duck's blue crystal symbolizes friendship. Several new shows will premiere throughout the celebration, including "Crystal Wishes Journey" at Mediterranean Harbor, a re-imagined "Big Band Beat" at the Broadway Music Theatre, and "Out of Shadowland" at the Hangar Stage in Lost River Delta. Plus, look for new merchandise and menu items that follow the "Wishes" theme. Ready? Let's sail away…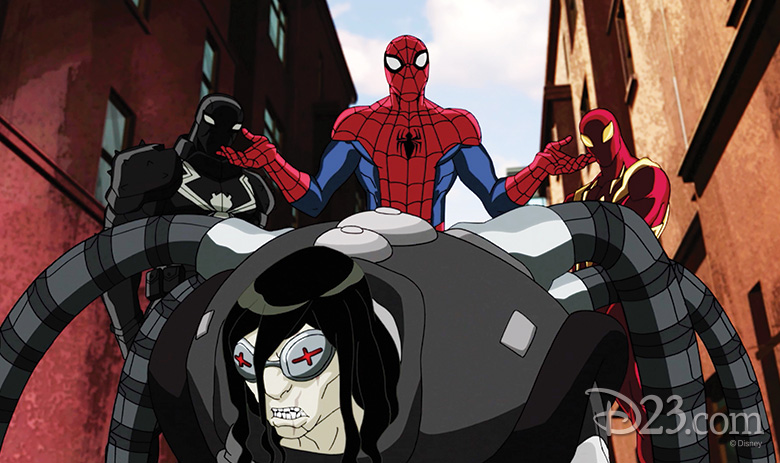 Spider-Man and The Avengers Return to Disney XD
Are your "spidey" senses tingling? Do you feel a little Avenger-y excitement in the air? Well, it's no wonder… Marvel's Ultimate Spider-Man Vs. The Sinister 6 returns for a fourth season with a special one-hour premiere on Sunday, February 21, at 9 a.m. EST, while the third season of Marvel's Avengers: Ultron Revolution premieres on Sunday, March 13, at 8:30 a.m. EST—both on Disney XD!
In Season Four of Marvel's Ultimate Spider-Man Vs. The Sinister 6, Peter Parker must create a special new team of spiders to help him overcome some of his greatest enemies. The series' voice cast features Drake Bell (Drake & Josh), Chi McBride (Hawaii 5-0), and Steven Weber (Wings). Meanwhile, the Avengers reunite to face an unexpected return of Ultron—and encounter new threats like Baron Zemo, the Masters of Evil, the Inhumans, and the futuristic Kang the Conqueror—in Season Three of Marvel's Avengers: Ultron Revolution, which features the dulcet tones of Adrian Pasdar (Heroes) and Roger Craig Smith (Wreck-It Ralph).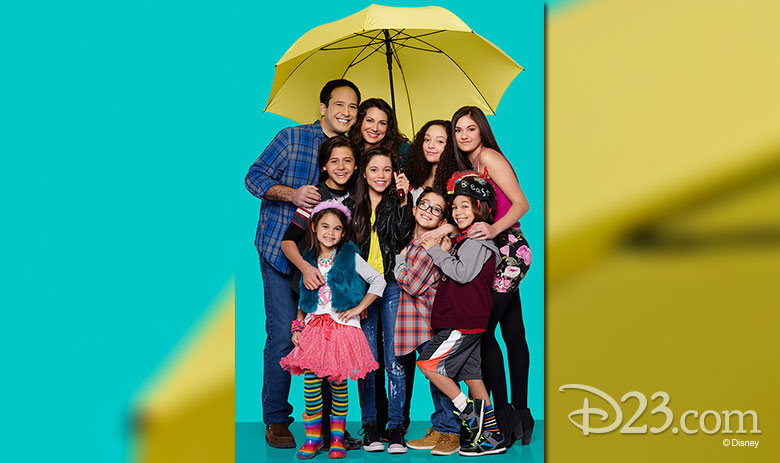 Happy to be "Stuck in the Middle"
Whether you're a middle child yourself or you just know someone who is, you're bound to enjoy the new Disney channel comedy series Stuck in the Middle, which will see its first episode previewed on Sunday, February 14, at 8:45 p.m. ET/PT, immediately following the Disney Channel premiere of a little movie called Frozen. Now there's a Valentine's Day evening worth melting for!
Stuck in the Middle stars Jenna Ortega (Jane the Virgin) as inventive tween Harley Diaz, the middle child in a bustling household of nine. Told from Harley's point-of-view, the slice-of life stories find the comedy in everyday life of a big family as this middle child devises creative ways to cope with—and stand out—in her family's busy suburban Massachusetts household. The Diaz parents, Suzy and Tom, also have six other kids: Rachel the self-involved eldest; Georgie, a basketball-playing teen; Ethan, Harley's closest ally; invincible and indestructible twins Lewie and "Beast;" and the strong-willed youngest sibling, Daphne. Stuck in the Middle will begin in its regular time slot Friday, March 11 (9:00 p.m., ET/PT), on Disney Channel.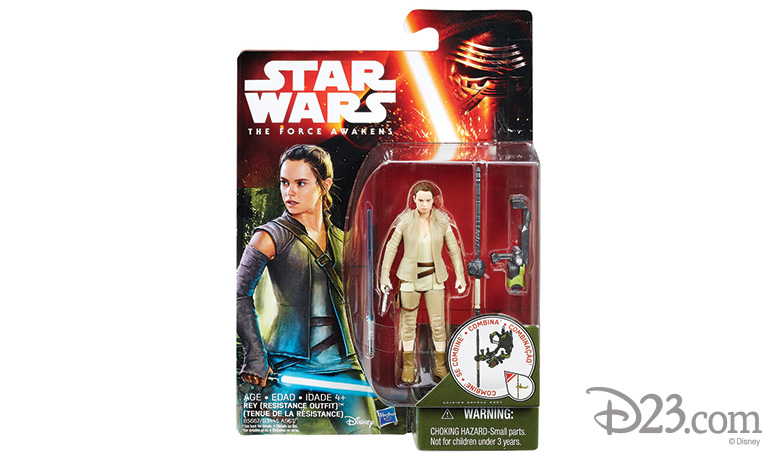 New Star Wars Merchandise Awakens in Stores
A cache of Star Wars: The Force Awakens toys and collectibles—kept under wraps, for fear of spoiling some important movie plot points—are now hitting store shelves! New items focus on key scenes from the movie, like the identity of Kylo Ren and the reveal of Rey's weapon.
Highlights from the Disney Store line include a Rey Lightsaber toy, updated Elite Series Die Cast Action Figures, and a Kylo Ren Unmasked action figure—as well as a Deluxe Figure Play Set that includes 10 highly detailed figures such as General Leia, Han Solo, Rey, Kylo Ren, and more! Also look for action figures from Hasbro; die-cast Hot Wheels® vehicles and ships from Mattel; plush toys from Build-a-Bear Workshop; and apparel for the whole family from Target, Kohl's, Hot Topic, and more.