By Courtney Potter
Disney and Pixar's Lightyear: New Trailer Launched!
It's the definitive origin story of a beloved Toy Story favorite—and it's coming to theaters this summer! Disney and Pixar's Lightyear follows the legendary Space Ranger—the hero that inspired the toy—on a thrilling intergalactic adventure. Check out the trailer (for the first or 81st time), above.
"Buzz's world was always something I was excited about," director Angus MacLane recently said. "In Toy Story, there seemed to be this incredible backstory to him being a Space Ranger that's only touched upon, and I always wanted to explore that world further. So, my Lightyear pitch was, 'What was the movie that Andy saw that made him want a Buzz Lightyear toy?' I wanted to see that movie. And now I'm lucky enough to get to make it."
Joining the previously announced Chris Evans, who lends his voice to Buzz, are Keke Palmer, Dale Soules, and Taika Waititi as a group of ambitious recruits; Peter Sohn as Buzz's robot companion, Sox; and the voices of Uzo Aduba, James Brolin, Mary McDonald-Lewis, Efren Ramirez, and Isiah Whitlock Jr. Plus, Oscar®-winning composer Michael Giacchino—who has a storied history with Pixar—is on board to score the film.
Lightyear is set to release on June 17!
5 Fantastic Things to Watch This Weekend
As per usual, there's all manner of fun and frolic to be had on your TV or streaming device of choice this very weekend from around the world of Disney. Prepare to "feel the rhythm, feel the rhyme!" with an unlikely Winter Olympics bobsled team in Disney's Cool Runnings on Disney+; check out the Season 3 premiere of Big City Greens on Disney Channel; and so much more.
Season 5 of Raven's Home Premieres March 11
Raven's home—literally!
Season five of Disney Channel's hit series Raven's Home, a spinoff of the iconic That's So Raven, follows Raven Baxter (Raven-Symoné) and her son, Booker (Issac Ryan Brown), as they move back to San Francisco to help take care of her dad, Victor (returning That's So Raven costar Rondell Sheridan) after a mild heart attack. Now Raven finds herself parenting her parent; raising her young cousin, Alice (Mykal-Michelle Harris); and settling into life back in her hometown.
Meanwhile, Booker is "the new kid" at Raven's old high school—whose principal now happens to be Raven's former nemesis Alana (Adrienne Bailon-Houghton, reprising her role from the original series)—and must keep his visions a secret from a new group of friends.
Also joining the cast this season are Felix Avitia as Neil, Victor's neighbor and Booker's high school classmate; Emmy Liu-Wang as Ivy, a young neighbor who babysits Alice; and Marissa Reyes as Cami, a popular and ambitious girl with a rebellious streak.
Look for season five of Raven's Home to debut on Disney Channel and DisneyNOW on Friday, March 11, at 8 p.m. ET/PT. Previous seasons of the series are currently available on Disney Channel, DisneyNOW, and Disney+… and fans can also catch all four seasons of That's So Raven on the streaming service.
The Walt Disney Company Earns 23 Oscar Nominations
Nominations for the 94th Oscars were announced earlier this week—and films from across The Walt Disney Company combined to earn 23 Academy Award® nominations… a number we happen to think is quite fortuitous! For a full rundown of nominees, click here—and stay tuned for more Oscars-related content in the coming weeks!
Questlove's Summer of Soul Coming to ABC February 20
Speaking of the Oscars: Our pals at ABC just announced that Ahmir "Questlove" Thompson's acclaimed documentary, Summer of Soul (…Or, When the Revolution Could Not Be Televised)—which was nominated for Best Documentary Feature—will have its world broadcast premiere on ABC on Sunday, February 20, at 8 p.m. ET/PT.
Questlove, a friend of D23, made his filmmaking debut with this powerful and transporting documentary—part music film, part historical record—created around an epic event that celebrated Black history, culture, and fashion. Over the course of six weeks in summer 1969, just 100 miles south of Woodstock, The Harlem Cultural Festival was filmed in Mount Morris Park (now Marcus Garvey Park). The footage was largely forgotten… until now.
The film secured Disney's Onyx Collective's very first Academy Award nomination, in partnership with Searchlight Pictures and Hulu. And for those who can't wait 'til the 20th, it's also currently available for streaming on Hulu and Disney+.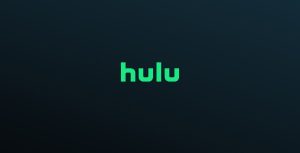 Hulu Announces Upcoming Futurama Revival
Attention, irreverent animation fans: a favorite series will soon be back! Earlier this week, 20th Television Animation and Hulu announced the return of Matt Groening and David X. Cohen's hilariously subversive animated sci-fi comedy, Futurama. The series, which goes into production this month, will feature 20 new episodes with a 2023 premiere. The show's returning voice cast includes Billy West, Katey Sagal, Tress MacNeille, Maurice LaMarche, Lauren Tom, Phil LaMarr, and David Herman.
"I'm thrilled to have another chance to think about the future… or really anything other than the present," joked Cohen. Added Groening, "It's a true honor to announce the triumphant return of Futurama one more time before we get canceled abruptly again."
Futurama focuses on the life of Philip Fry (voice of West)—a 25-year-old pizza delivery boy who accidentally froze himself on December 31, 1999, and woke up 1,000 years later with a fresh start at life and a "diverse" new group of friends, including Leela (voice of Sagal), a tough but lovely one-eyed alien, and Bender, a robot who possesses human characteristics and flaws. The series originally debuted in '99, and over its seven seasons spanning two decades, 140 original episodes were produced—with the then-final episode airing on September 4, 2013.
Keep your eye(s) peeled for more info in the coming months.
Disney+ Debuts New Trailer for Cheaper By the Dozen
Get ready for some warm-hearted mayhem! The Disney+ Original movie Cheaper by the Dozen, starring Gabrielle Union and Zach Braff, will premiere exclusively on the streamer on Friday, March 18. See the dozen in action, above.
A fresh take on the 2003 hit family comedy with Steve Martin and Bonnie Hunt, Cheaper by the Dozen is a joy-filled story of the raucous exploits of a blended family of 12, the Bakers, as they navigate a hectic home life while simultaneously managing their family business. Along with Union and Braff, the film stars Erika Christensen, Timon Kyle Durrett, Journee Brown, Kylie Rogers, Andre Robinson, Caylee Blosenski, Aryan Simhadri, Leo Abelo Perry, Mykal-Michelle Harris (soon to be seen in the aforementioned Raven's Home), Christian Cote, Sebastian Cote, and Luke Prael.
Cheaper by the Dozen is directed by Gail Lerner with a screenplay by Kenya Barris and Jenifer Rice-Genzuk Henry, based upon the novel by Frank Bunker Gilbreth Jr. and Ernestine Gilbreth Carey.
ICYMI: Castings Announced for National Treasure and More
There are so many cool new series coming soon to Disney+ and Disney Channels—and Disney Branded Television announced some amazing casting news about 'em earlier this week. Read D23's rundown on Catherine Zeta-Jones searching for National Treasure; Michelle Yeoh joining the international cast of American Born Chinese; and more!