By Andie Hagemann
Adventure is out there… on your television (or favorite streaming device) this weekend! Go for the gold on Friday by watching the fan-favorite movie Cool Runnings; that same day, see the National Geographic documentary Russia's Wild Tiger, which explores the stunning big cat's fight for survival. The highly anticipated third season of Big City Greens is here, and Saturday's premiere episode has two hilarious stories that won't disappoint. Then, grab your valentine and watch the romantic comedy The Proposal airing Saturday night. And prior to (or in lieu of) Sunday's gridiron action, catch the high-flying animated adventure Up.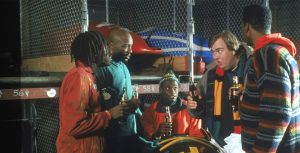 Cool Runnings—Friday, February 11, on Disney+
As world-class athletes compete in the 2022 Winter Games, keep the Olympic fever alive with a viewing of this hit comedy loosely based on the true story of an unlikely troupe of competitors. Jamaican sprinter Derice Bannock's (Leon Robinson) gold-medal dreams are dashed after a costly stumble disqualifies him from the 1988 Summer Olympics… but he isn't giving up just yet. Derice sets his sights on the Winter Olympics with a completely different sport: bobsledding. After teaming up with his best friend and two fellow disqualified sprinters, the four-man team enlists the help of disgraced American bobsledder Irving Blitzer (John Candy) as they chase redemption.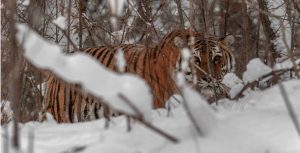 Russia's Wild Tiger—Friday, February 11, on Disney+
It's Year of the Tiger, and this fascinating documentary from National Geographic centers on the iconic big cats as the species attempts to combat extinction. Follow the life of a young tiger, who was born in a conservation area, as he leaves his mother and searches for a territory in Russia's Far East. However, his journey is soon met with conflict when he strays into human settlements. Viewers will be transported to the places where the fate of Siberian tiger will be decided: vast forests, remote villages, and cities at the edge of the wilderness.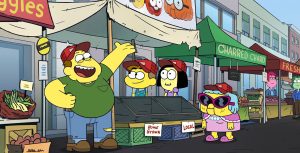 Big City Greens—Saturday, February 12, at 9 a.m. ET, on Disney Channel
The third season of the animated hit is finally here, and big changes are in store for the Greens. The season premiere has hard-working father Bill (voiced by Bob Joles) embracing a "Live, Laugh, Love" mindset, but will the family follow his lead? Then, Gloria (voiced by Anna Akana) struggles to maintain her café's perfect rating—and not "girl boss" too close to the sun.
The Proposal—Saturday, February 12, at 3:45 p.m. ET, on Freeform
Facing deportation to her native Canada, successful book editor Margaret Tate (Sandra Bullock) says she's engaged to her assistant Andrew Paxton (Ryan Reynolds) to throw off immigration authorities. Hilarious hijinks ensues when Andrew agrees to the sham engagement, but on his terms—like flying to Alaska to meet his family, including eccentric grandma Annie (Disney Legend Betty White). Can Margaret and Andrew pull off the ruse without a hitch?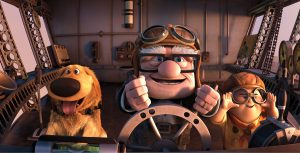 Up—Sunday, February 13, at 4 p.m. ET, on Disney Channel
With his longtime home threatened by skyscrapers and gentrification, retired balloon salesman Carl Fredricksen (voice of Ed Asner) embarks on one last chance at adventure. But Carl isn't hopping on a flight or cruise ship; instead, he opts to tie thousands of balloons to his house and float to his dream locale, Paradise Falls. However, his trip takes as unexpected turn as he discovers that 8-year-old Wilderness Explorer Russell (voice of Jordan Nagai) is on his front porch… high in the sky! The unlikely duo set sail on adventure and meet new friends along the way in this heartwarming animated classic from Disney and Pixar.