Meet Winston from Feast
Feast, a new short from first-time director Patrick Osborne (head of animation, Paperman) and Walt Disney Animation Studios, is the story of one man's love life as seen through the eyes of his best friend and dog, Winston, and revealed bite by bite through the meals they share. Feast debuts with Big Hero 6 on November 7, 2014.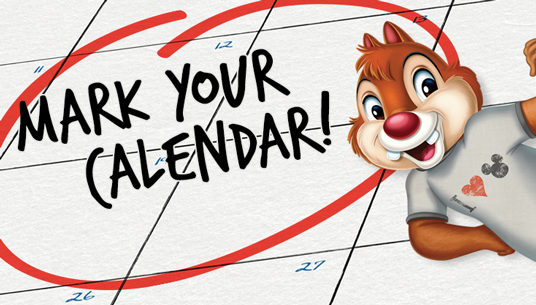 Save the Date!
Be sure to mark these upcoming Disney events on your calendar:
D23 and Walt Disney Archives


Summer and Fall 2014
D23 Disney Fanniversary Celebration
August 24
Mary Poppins 50th Anniversary Celebration


September 13


From the Vaults: The Adventures of Ichabod and Mr. Toad


September 27


D23 Member Night at Aladdin on Broadway


October 11


From the Vaults: Sleeping Beauty


November 8


Walt Disney Studios and Archives Tour


November 11


The Hunchback of Notre Dame VIP Experience


November 22-23


Destination D: Attraction Rewind at Disney's Contemporary Resort in Walt Disney World


Through January 4, 2015


Treasures of the Walt Disney Archives, presented by D23: The Official Disney Fan Club at the Museum of Science and Industry, Chicago


August 14-16, 2015


D23 Expo 2015 returns to Anaheim, California
Television


September 2


The Story of Frozen: Making a Disney Animated Classic premieres at 8 p.m. ET on ABC.
Parks


September 1, 9, 12, 14, 16, 19, 21, 23, 26, and 28; and October 2, 3, 5, 9, 10, 13, 16, 17, 19, 21, 23, 24, 26, 28, 30, and 31


Mickey's Not-So-Scary Halloween Parties at Magic Kingdom Park


September 26, 30; October 3, 6, 8, 10, 14, 17, 20, 22, 24, 27, 29, and 31


Mickey's Halloween Party at Disneyland Resort


November 7, 10, 13, 14, 16, 20, 21, and 30; and December 2, 4, 5, 7, 9, 11, 12, 14, 16, 18, and 19


Mickey's Very Merry Christmas Parties at Magic Kingdom Park


Studios




October 10


Alexander and the Terrible, Horrible, No Good, Very Bad Day opens in theaters.


November 7


Big Hero 6 opens


December 25, 2014


Into the Woods opens in theaters


March 13, 2015


Cinderella opens in theaters


June 19, 2015


Inside Out opens in theaters (along with the short Lava)
Newsies on Broadway Takes Its Final Bow
August 24 marked the 2-year-old show's last performance on the Great White Way. But in October, a 25-city North American tour launches with stops planned for Chicago, Los Angeles, Boston, San Francisco, Miami, and more. The show opened on Broadway in March 2012 and earned Tony® Awards for its score and choreography. Check newsiesthemusical.com for more tour information or to purchase tickets for the show's remaining Broadway performances.
---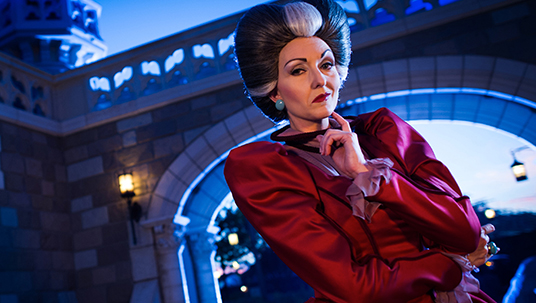 Villains' Sinister Soiree Provides Sweet Ending to Mickey's Not-So-Scary Halloween Party
Guests planning on enjoying Mickey's Not-So-Scary Halloween Party have one more Halloween-themed event in which to indulge. Guests who purchase tickets to the Villains' Sinister Soiree: A Wicked Takeover of Cinderella Castle will attend a new dessert party, set within the magical halls of Cinderella's Royal Table, where guests can mingle with a mix of malevolent special guests, listen to live music, and indulge in decadent desserts and specialty non-alcoholic beverages. Guests who purchase a ticket to both Mickey's Not-So-Scary Halloween Party and the Villains' Sinister Soiree will receive preferred viewing for the 8:15 p.m. performance of Mickey's "Boo-too-You" Halloween Parade and preferred viewing for the Happy HalloWishes Fireworks Spectacular. Tickets for the Villains' Sinister Soiree are $99 for ages 3 and over, plus tax (gratuity included), and may only be reserved by calling (407) 939-5262. There are no online reservations for this event.
---
Bring On the Disney Infinity (2.0 Edition) Toy Box
Disney Interactive has announced many of the new characters that will be available in the 2.0 Edition of Disney Infinity, and you'll be able to bring those favorite characters together in the 2.0 Edition Toy Box. Check out the trailer above to see some of the 2.0 Edition Toy Box's features—the Toy Box is bigger and better than before, with new toys, improved on-boarding, and updated online services. Play without limits!
---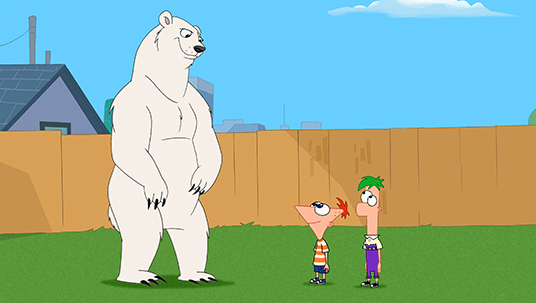 Phineas and Ferb Are Getting Lost
The Emmy Award®-winning series Phineas and Ferb will pay tribute to ABC's hit series Lost with a special episode that premieres Monday, September 29 on Disney XD. The special episode, "Lost in Danville," features a story by Lost co-creator and writer Damon Lindelof and guest stars Terry O'Quinn, known to Lost fans as the series' John Locke. In the episode, a mysterious locked capsule falls into Phineas and Ferb's backyard and they struggle to open it, only to discover they have unleashed something they cannot control. Meanwhile, Perry learns that Dr. Doofenshmirtz has been abducted and tracks him to Seattle, where another evil scientist, Professor Mystery, has his own sinister plan. Actors Jane Kaczmarek and Rob Morrow guest star, voicing capsule inhabitants Denise and Bernie.
---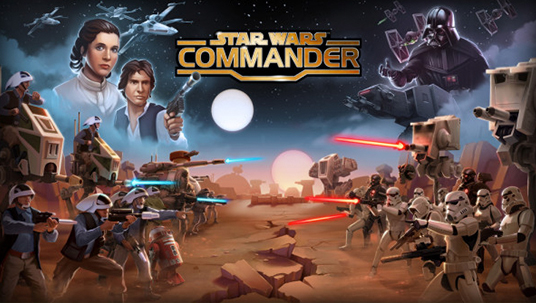 Star Wars: Commander Now Available For iOS
Star Wars: Commander, the new free-to-play combat strategy game from Disney Interactive and Lucasfilm lets you crush the rebellion or restore freedom to the galaxy, using a full array of vehicles, weapons, and technology from the Star Wars universe. Players who rally to the Rebellion will call upon iconic heroes such as Han Solo, Chewbacca, and Princess Leia to support missions for justice and freedom, while leaders of the Imperial forces will command AT-ATs, TIE fighters, and Stormtroopers to gain control of the galaxy. Star Wars: Commander also offers an original Star Wars storyline set within the Galactic Civil War of Episodes IV–VI, where "commanders" determine whether it's the Empire's strength and relentlessness or the Rebellion's heroism and resourcefulness that will win the war. Players can join the battle for control of the galaxy on iPad, iPhone, and iPod Touch by downloading the game from the Apple App Store.
---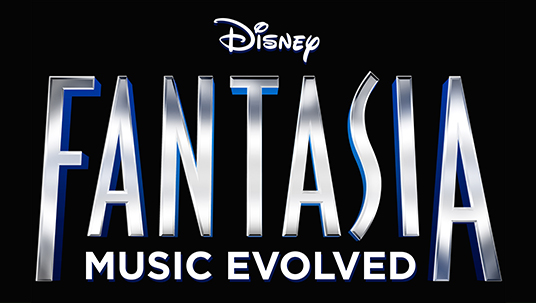 Disney Fantasia: Music Evolved Bonus Tracks
From now through October 20, 2014, fans who pre-order Disney Fantasia: Music Evolved from participating retailers will receive a free three-song bundle of game tracks, including "Let It Go" from Disney's Frozen performed by Demi Lovato. "Counting Stars" from the pop rock band OneRepublic and "Lay Me Down" by AVICII round out the bonus trio of tracks. The musical motion video game, inspired by the classic animated film Fantasia, will be available for purchase on October 21, 2014.
---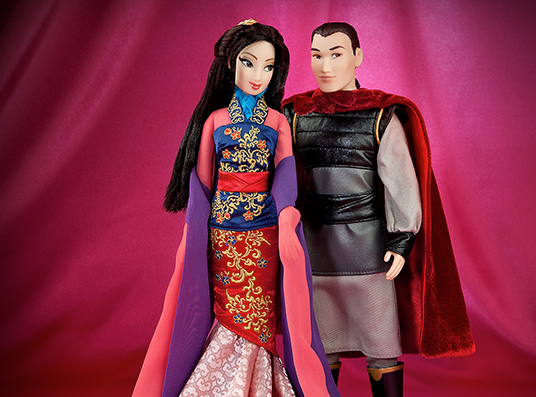 Disney Fairytale Designer Collection Available Soon from Disney Store
The Disney Fairytale Designer Collection will feature apparel, accessories, and home items, and is focused on five iconic Disney Princesses and their leading men: Tiana and Naveen, Pocahontas and John Smith, Cinderella and Prince Charming, Mulan and Li Shang, and Aurora and Prince Phillip. Items from the collection will be available online and in select North American stores beginning September 2, but Disney Store announced this week that an online-exclusive set that includes all five couples will be available for pre-order through DisneyStore.com on Tuesday, September 2, for $649.75—to be delivered the week of October 21. This will be the only way to guarantee a purchase of all five couples, and is only available to North American guests. Each Limited Edition Doll Set features exquisite detailing and is presented in a special keepsake display case with intricate details on the base, including a golden plate with the name of the specific Disney Princess and her partner. The individual doll sets are limited to a global edition of 6,000 each and retail for $129.95 US. One new couple will become available for purchase every week. Tiana and Naveen will be the first to be released, in stores September 23 and online September 24. Check The Official Disney Store Blog for release dates for the other doll sets, as well as European release information.
---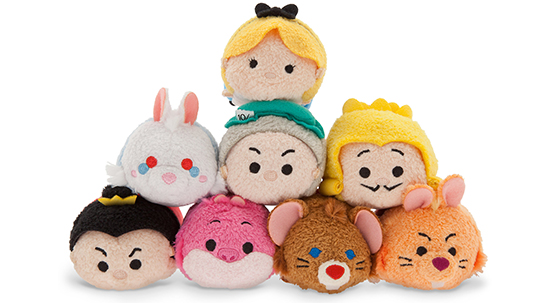 Tsum-thing New
A new collection of Tsum Tsum plush stackable toys made its debut last week with Disney Store's launch of the Alice in Wonderland collection. The new collection includes Alice, White Rabbit, Cheshire Cat, Mad Hatter, March Hare, Dormouse, and their Majesties the Queen and King of Hearts in the mini size; and are available at Disney Store and DisneyStore.com. The initial set of Tsum Tsum characters were introduced in July.
---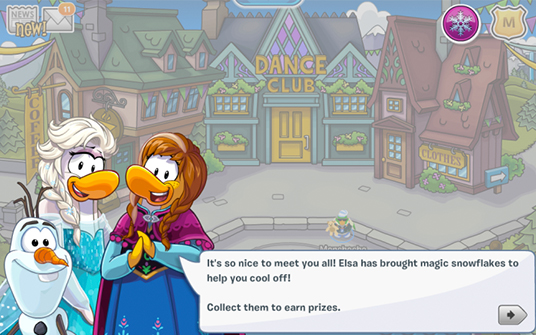 Club Penguin Gets Even Cooler
From now through September 3, Club Penguin is bringing the magic of Disney's Frozen to Club Penguin Island. During the Frozen Party, members can dress up like their favorite characters from the film, and will start the party by searching for Elsa's magic snowflakes that are hidden around the island. Once members complete the snowflake quest, they will earn the ability to transform into Olaf or Marshmallow and freeze objects around the island. While players are searching for the snowflakes, Elsa will construct her Ice Palace on Club Penguin Island for players to explore. Once the Ice Palace is complete, players will be able to hear a special performance of "Let It Go" when they visit. The Frozen Party is the first party available on the Club Penguin app since it launched.