By Robert Yoshioka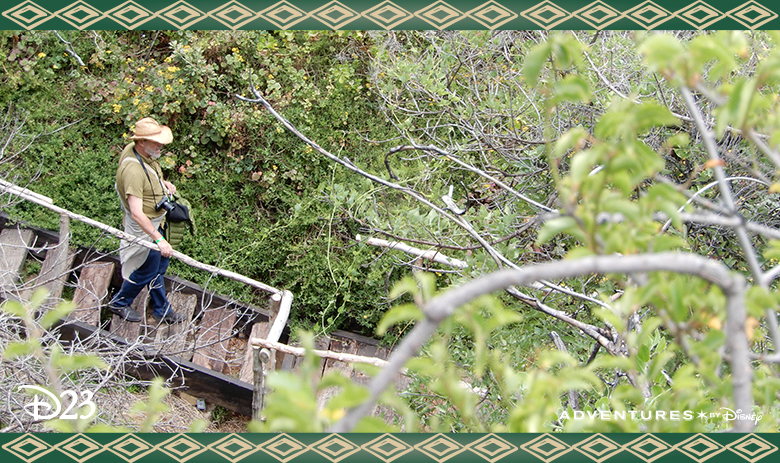 Waking up at this lush resort really showcased why this region is called the Garden Route. Abundant rainfall and humid sea winds help to maintain this vibrant vegetation. Runoff carrying nutrients return to the sea enriching the Knsyna Lagoon and we were excited to quickly eat breakfast and begin our nature hike in the recently reopened Featherbed Reserve!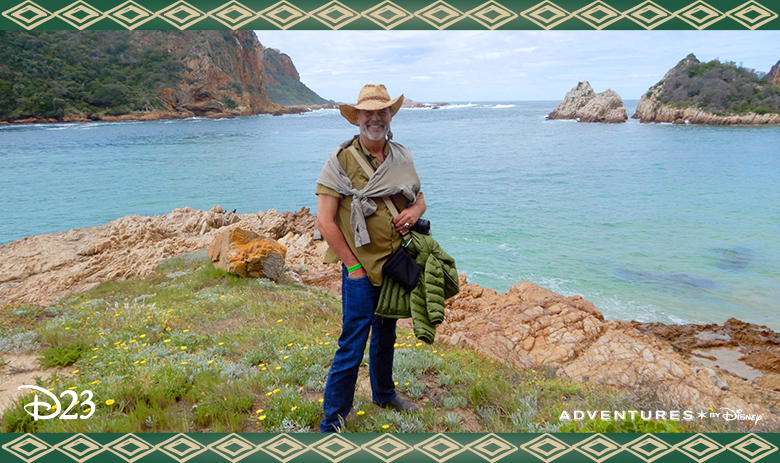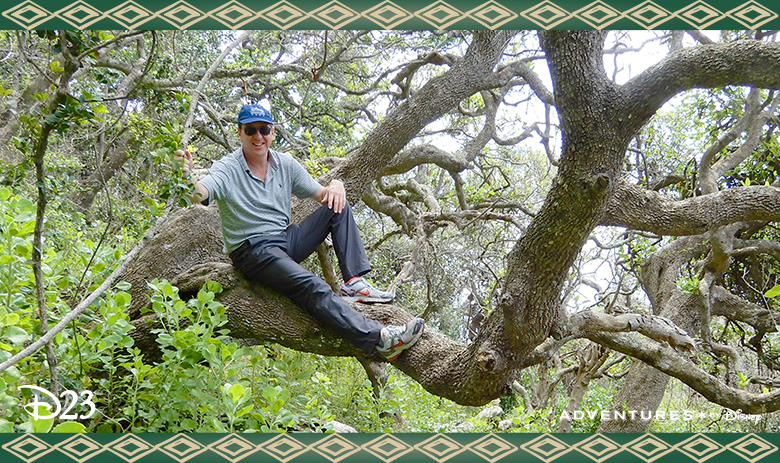 "The Knysna Lagoon is actually an estuary, with five fresh water rivers flowing in from the surrounding Outeniqua Mountains. The Indian Ocean surges in through the mighty sandstone headlands known as the 'Knysna Heads'.'"
—Dr. Mark
From the lagoon, we had a quick bite and then drove to truly a once-in-a-lifetime experience.
As our motor coach pulled into the driveway, Dr. Mark shared some heartwarming stories about the Knysna Elephant Park: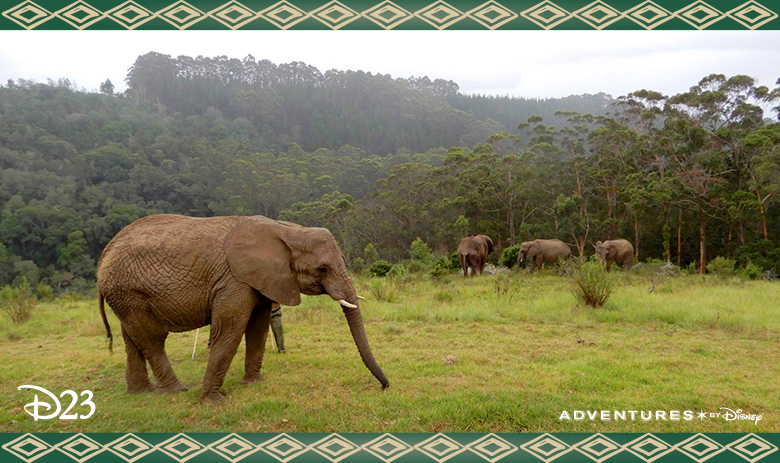 "Believe it or not, elephants still occur in this protected forest! They are extremely rare – probably only 5 or 6 cows and possibly some bulls and calves. The Elephant Park is home to orphaned African elephants – over the last twenty years, they have cared for and raised more than forty elephants. Getting close to these gigantic animals is an incredible privilege."
—Dr. Mark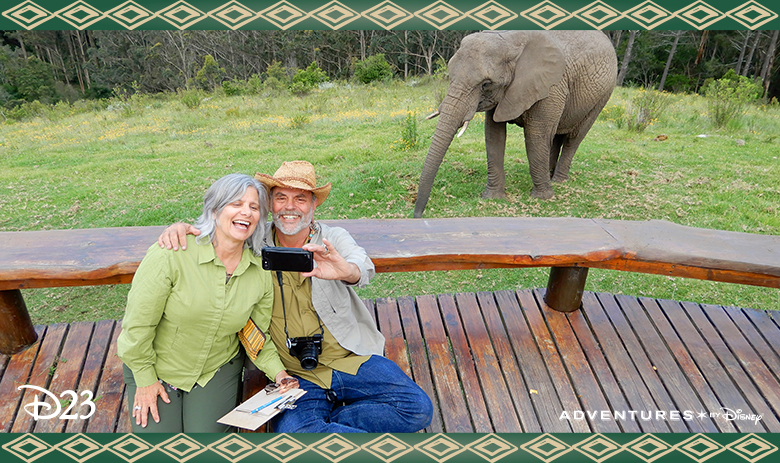 It was breathtaking to be just driving among these gentle giants – or "ellies" as the locals call them. But then we were let off onto a wooden platform, with several buckets of fruits and veggies…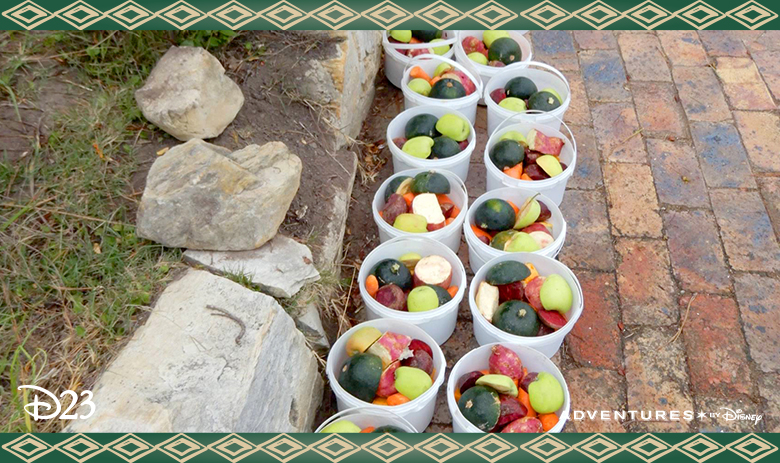 Handing an apple to an ele's trunk is an experience I will never forget. Their strong, heavy and firm trunk is still so gentle as it plucked the food from my hand. And their kind eyes with adorably long eye lashes made us all fall in love with these gorgeous creatures.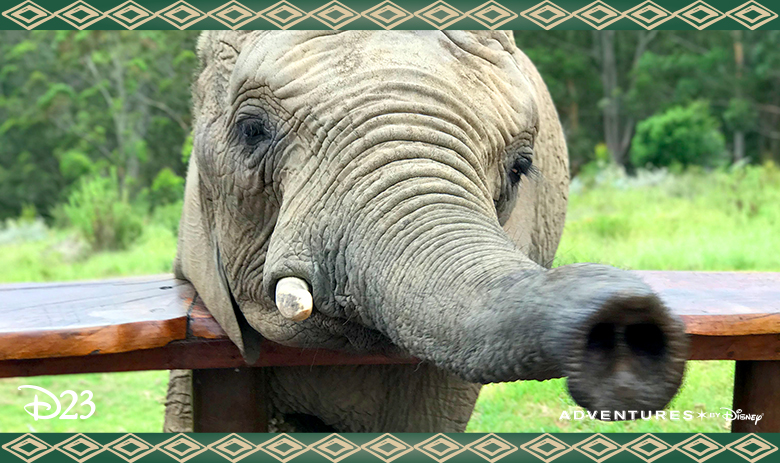 The evening wrapped up as we sketched, shared dinner and this bucket-list experience on the open field at the elephant park.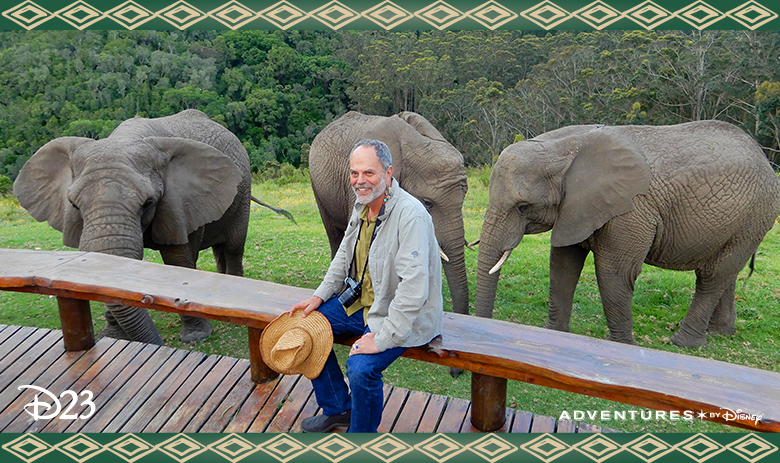 "Sketching is a memory tool. It works in very odd ways. I have spoken with artists all over the world, professional, amateur, even abstract artists, and all concur that you remember your sketch in a very physical way. Something about stopping everything and concentrating on one thing, just so you can sketch it, opens up your mind. You have to be attentive. You have to focus. When your mind is attentive in this way, while you are sketching…it's not just the sketch that goes into your brain and stays there. Years later, looking back at that sketch, you will not only remember the thing you drew, a lion, or a rock, or a building…You will remember everything about the moment of drawing it; the time of day, the sounds, who was there, the temperature, the wind, a thousand things that are not in the picture. That's why the quality of the sketch does not matter. It's not really a picture of anything. What matters is the time and attention you put into it. The sketch is a receptacle for your memory of the time you took to do it."
—Joe
Click here to see more about this amazing safari adventure.