For decades, families have enjoyed the Emporium's whimsical window displays on Main Street, U.S.A., both at Disneyland and Walt Disney World. One of the most memorable of these is a series of vignettes telling the story of Mickey's Christmas Carol (1983), the Academy Award®-nominated featurette based on the classic tale by Charles Dickens.
Here, we present a collection of vintage photographs documenting the display as it appeared in its early years.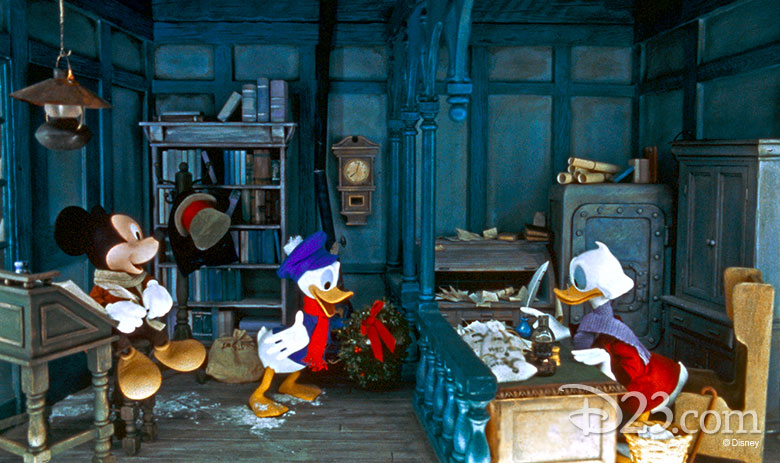 The first scene depicts the moment when Scrooge's nephew Fred (played by Donald Duck) invites his uncle to Christmas dinner, as the hardworking Bob Cratchit (played by Mickey Mouse) looks on. We all remember what Scrooge's response was!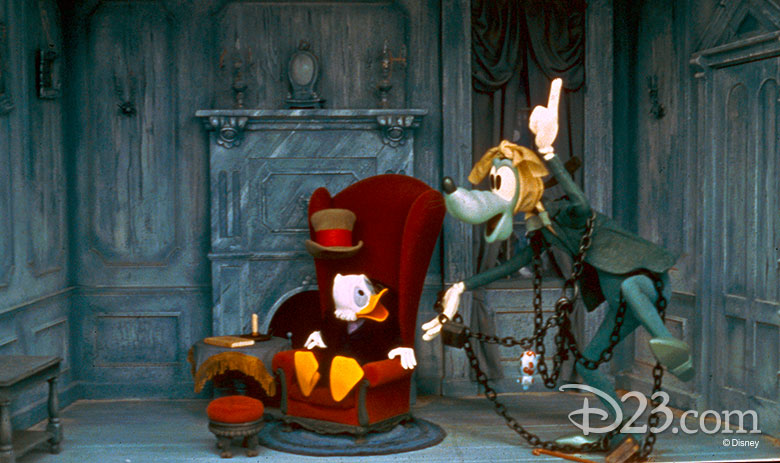 After refusing his nephew's invitation, Scrooge retires to his home on Christmas Eve, when the ghost of his deceased business partner, Marley (played by Goofy), haunts our protagonist in a way only Goofy can. Marley warns of three spirits who will visit Scrooge that evening…
…The first of them—the Ghost of Christmas Past (played by Jiminy Cricket)—takes Scrooge back to the moment he broke the heart of his lovely Isabelle (played by Daisy Duck) by tending too much to his finances and too little to her.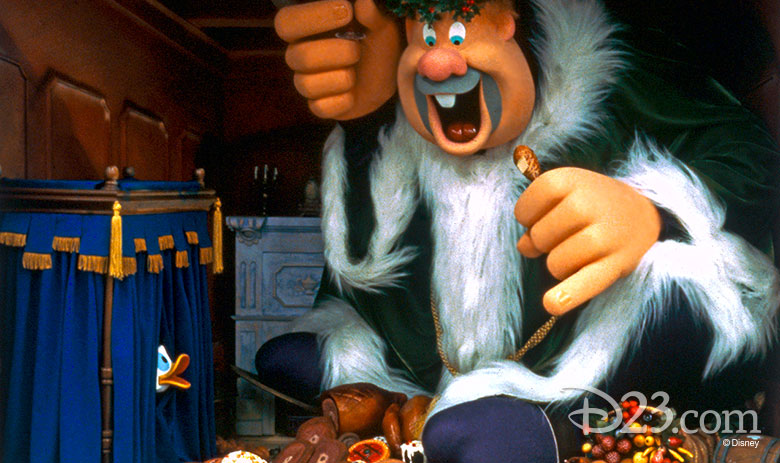 Next, the Ghost of Christmas Present (played by Willie the Giant from Mickey and the Beanstalk) visits Scrooge with his array of appetizing food, which contrasts strikingly with the modest dinner inside the Cratchit home.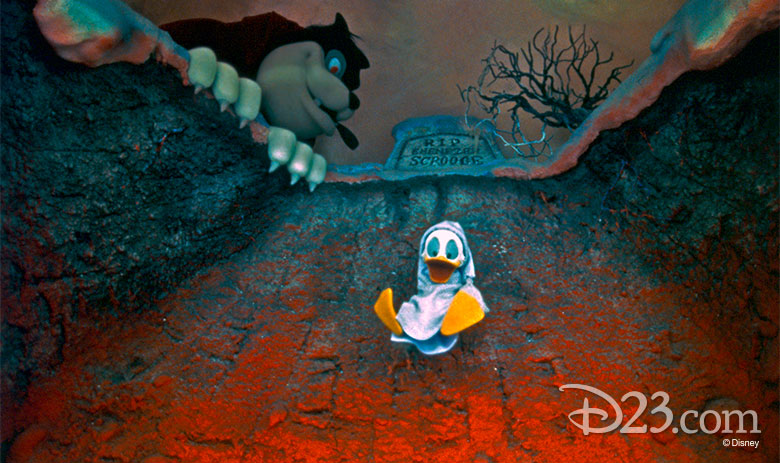 Finally, the Ghost of Christmas Future (played by Pete) turns up the heat, showing Scoorge his fate, should he not change his ways.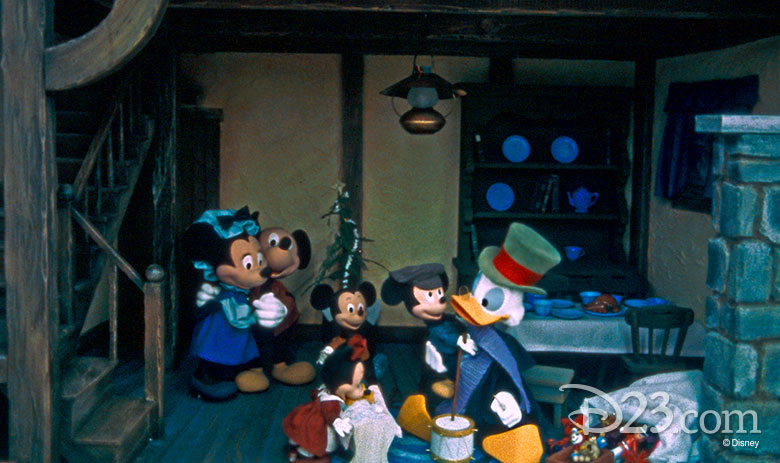 Learning his lesson, Scrooge brings gifts to the Cratchit family on Christmas morning, sharing hope and joy to a most appreciative Tiny Tim.
Guests can also enjoy a refreshed version of these beautiful scenes at Magic Kingdom Park, where the displays have returned to the Emporium for the 2015 holiday season!
Did You Know? Mickey's Christmas Carol was inspired by a 1974 Disney record album. While most of the cast stayed the same for the 1983 film, the original album featured Merlin from The Sword in the Stone as Christmas Past and the "witch" from Snow White and the Seven Dwarfs as Christmas Future!