By Courtney Potter
School officially begins November 12 when High School Musical: The Musical: The Series debuts on Disney+, Disney's highly anticipated new streaming service. In this hilariously heartfelt, tunefully terrific reimagining of the beloved High School Musical franchise, High School Musical: The Musical: The Series picks up nearly 13 years after the original movie aired, at the real-life location where it all began: East High. High school junior Ricky (Joshua Bassett) finds ex-girlfriend Nini (Olivia Rodrigo) has just returned from summer camp with a newfound voice, loads more confidence, and an ambitious new boyfriend, E.J. (Matt Cornett). With the help of best friend Big Red (Larry Saperstein), Ricky launches a bold plan to win back Nini by auditioning to star opposite her in the school's first-ever production of High School Musical: The Musical. In the weeks leading up to an against-all-odds opening night, "show-mances" blossom, rivalries flare, and lives are literally changed forever…
Before the bell rings for the first class of East High's school year, we wanted to get to know our new classmates (and a couple of their teachers)—and what better way to learn about 'em than by hearing from the actors themselves? D23 recently spoke with several members of the cast about what makes these characters so special. We're sure you'll wanna be BFFs with every single one!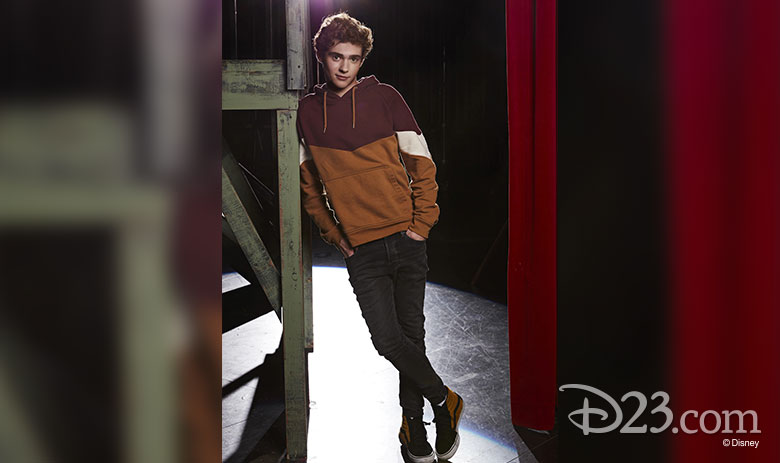 Ricky (portrayed by Joshua Bassett)
A charismatic "skate rat," Ricky would rather spend his afternoons hanging out with best friend Big Red (Larry Saperstein) than participating in the school musical… that is, until he realizes ex-girlfriend Nini (Olivia Rodrigo) and her new boyfriend, E.J. (Matt Cornett), are planning to audition. He skateboards and plays a little guitar… on a whim, he goes and auditions [for HSM: The Musical]—and there's a whole mess that comes from that! It's very exciting and goes to some really cool places." In fact, the character of Ricky hits close to home for Bassett: "Time and time again, the writers amaze me by perfectly encompassing me in Ricky… the way he cares about things, but tries to play it off like he doesn't, is very accurate [for] me. I just think Ricky is a pure, genuine dude—and that's mostly what drew me to him, along with him being very similar to me. That's ultimately what made me want this role the most."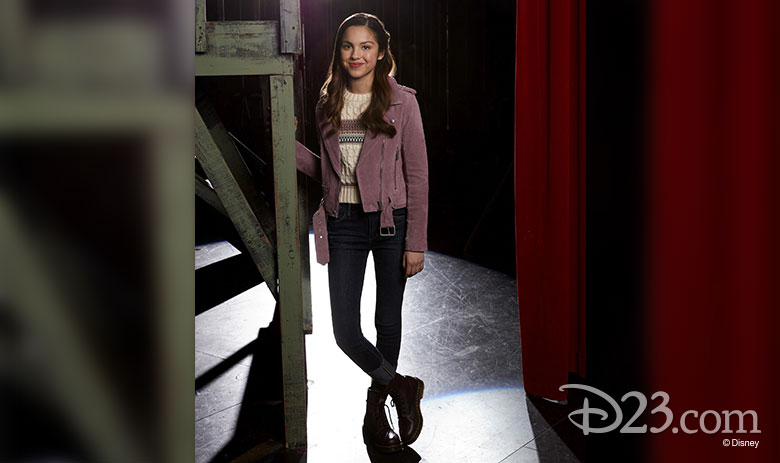 Nini (portrayed by Olivia Rodrigo)
Ricky's ex-girlfriend Nini—who was a bit blindsided by their break-up—returns to East High after a super-successful summer (both onstage and in her personal life) at theater camp… Fiercely loyal to her two moms, Nini really is a star—if she can just believe in herself long enough to stay put in the spotlight. "When East High decides that they're going to put on a production of HSM: The Musical in the drama department, she can't wait," Rodrigo tells D23, "and she really wants to audition for Gabriella. And she gets the part! But while that is going on, she's also caught between two boys in this love triangle, which is really exciting. She's just a teenage girl who's finding herself in the world and [trying to be] comfortable being 'center stage' playing Gabriella, which I think is a really relatable thing for teenage girls." Rodrigo also appreciates Nini's family dynamic: "I remember the first time I [saw] the character breakdown—the script—I was really intrigued by the way that my character had two moms, and I really liked the way that they portrayed it as just something normal. It wasn't a 'social statement' because in reality it isn't; it's just reality for many kids, and it should be presented as normal as it is in real life. I really resonated with that."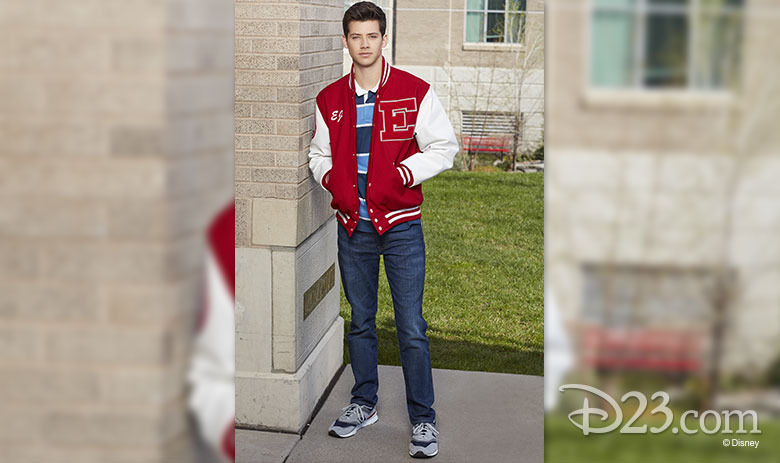 E.J. (portrayed by Matt Cornett)
Nini's new love interest, E.J. is the super-confident son of two corporate lawyers, who secretly battles the pressure of living up to his picture-perfect Instagram account. Co-captain of the East High water polo team, senior class treasurer, and "trust-fund baby," it's not a good idea to cross E.J. if you get something he wants… like the lead in the musical. Which is to say, Ricky better watch his back. Says Cornett, "He's got a great heart, but he gets himself in trouble quite often… I think he's trying to go about the right things, just in the wrong ways. So, it's [often] just a matter of him getting himself in trouble and trying to figure his way out of that trouble… It's a very fun thing about E.J. to get to play, because he has his super-sweet moments—he loves Nini to death, and he loves getting to be a part of the theater side of things in the school. There's so many different kinds of dynamics to him. That alone drew me to [the role]."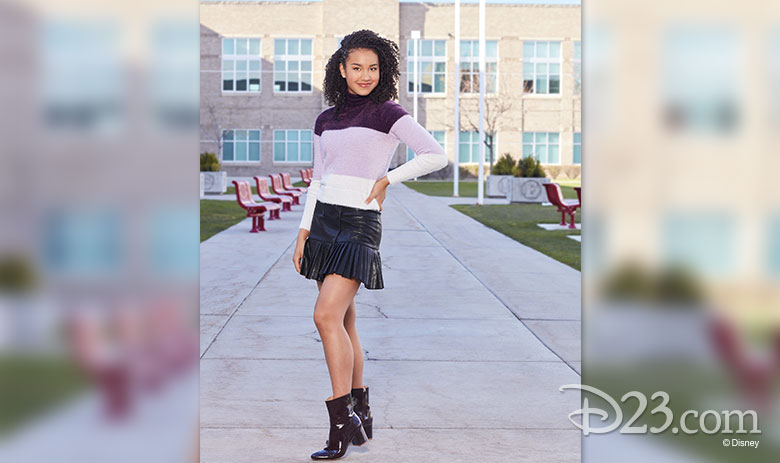 Gina (portrayed by Sofia Wylie)
Gina is a recent transfer to East High and a diehard theater kid—with as many skeletons in the closet as she has credits on her résumé. She is both ambitious and entitled, and dead-set on showing the school's new drama teacher, Miss Jenn (Kate Reinders), that she's made a huge mistake in casting her as the Gabriella understudy. "She's kind of mischievous and she definitely comes in strong," admits Wylie, "but I think there's a lot of twists to her character and a lot more under the surface… [She's] kind of like the 'Sharpay 2.0,' but she has a lot of layers, and I think that's going to be fun for the audience to see her development over the series."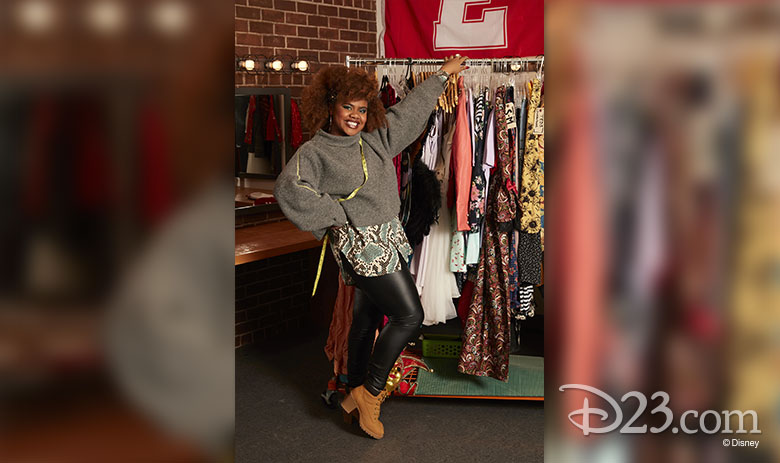 Kourtney (portrayed by Dara Reneé)
Kourtney is Nini's "ride-or-die" BFF, and she's obsessed with makeup tutorials and feminism in equal measure. She works on the costume crew for East High's production of HSM: The Musical, pulling together runway-ready looks on a high school budget. "She's really into fashion and hair, but also, she is not afraid to speak her mind," explains Reneé, "which I love! And she stands up for people who she believes are right, which I really appreciate, because not a lot of people do that—and you don't really get to see that a lot on screen. And she's also Nini's best friend and she roots for her from the corner, being like, 'Yes, girl! Get it!' So, I'm really excited to play this character. I mean, playing a character who can say whatever she wants? Yes! I'll take that and a thousand!"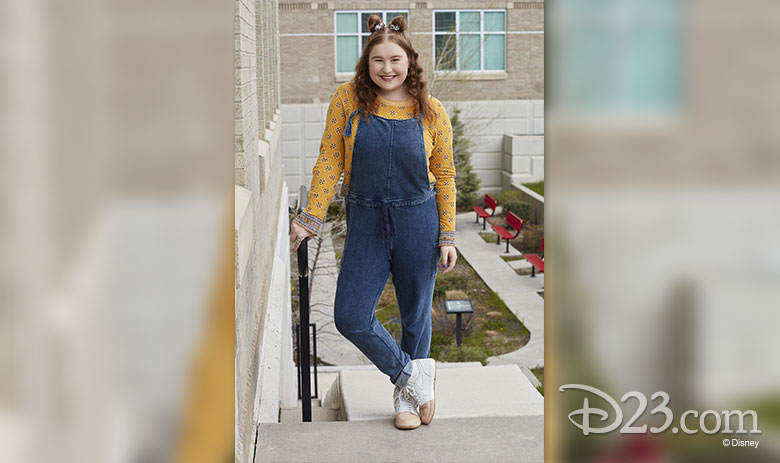 Ashlyn (portrayed by Julia Lester)
E.J.'s cousin, Ashlyn is an "old soul" who worships singer/songwriter Sara Bareilles—and is herself an aspiring songwriter on the sly… although something tells us that talent won't be on the sly for too long. "My character is definitely, I would say, the peacemaker of the group," Lester admits. "She just wants everyone to be happy, and has a very loving heart—she just wants everyone to have peace of mind." As a fan of the original High School Musical franchise, it was truly a dream come true when she first walked through the doors of the real-life East High School in Salt Lake City: "It was a whirlwind of emotions. I mean, we grew up watching the movies and that set is so iconic that stepping into it for the first time was kind of like, 'I can't believe this place exists!' I might have cried a little bit… "
Carlos (portrayed by Frankie A. Rodriguez)
Carlos is captain of the East High color guard and the student choreographer for the school's production of HSM: The Musical. It should come as no surprise that he thinks of Miss Jenn not as a teacher, but as a peer. He eats lunch in her office, has been drinking espresso since the third grade, and already has his Tony® Awards speech memorized. And, if you've seen the show's hilarious trailer, you know you can expect Carlos to have some truly "meme-worthy" moments throughout the series. When it comes to the show's filming location, Rodriguez was equally as taken aback as Lester: "My first scene was in the [East High] auditorium—my first scene ever. I remember in between takes, just looking around and being like, 'This is it! This is it!' It's just crazy."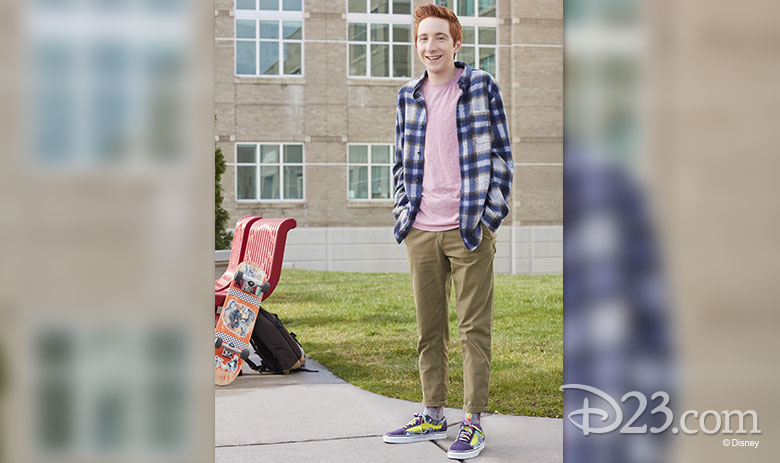 Big Red (portrayed by Larry Saperstein)
A "skater boy" through and through, Big Red is the spiritual cousin of both Bill and Ted: always fuzzy and he's been sleep-deprived since preschool. He's surprisingly devastated by Ricky and Nini's breakup, since his most enduring role was as their wisecracking third wheel. Leave it to Ricky, however, to change both of their junior year trajectories… "Big Red doesn't know much about musical theater at first," says Saperstein, "and he's a little bit apprehensive, but Ricky—his best friend—really wants to audition for the musical and he really wants to play Troy Bolton, so Big Red is like, 'All right! Let's go! Let's do this.' And he sort of enters this world of theater and gives it everything he's got, which I think is so awesome."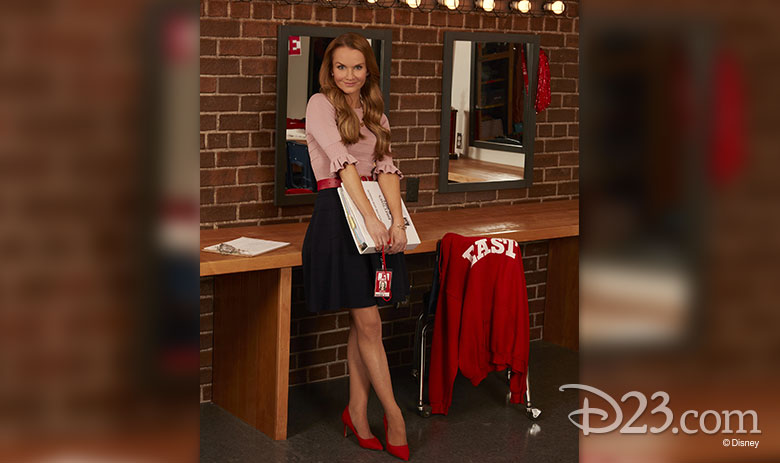 Miss Jenn (portrayed by Kate Reinders)
Miss Jenn is East High School's brand-new, high-energy, low-reality drama teacher—who truly believes musicals can save lives. She may suffer from serious imposter syndrome, but she would do anything for her students, even if it means fudging a few credits on her resumé. (In real life, Reinders is known for treading the Broadway boards in Wicked, Gypsy, Something Rotten!, and Beautiful: The Carol King Musical.)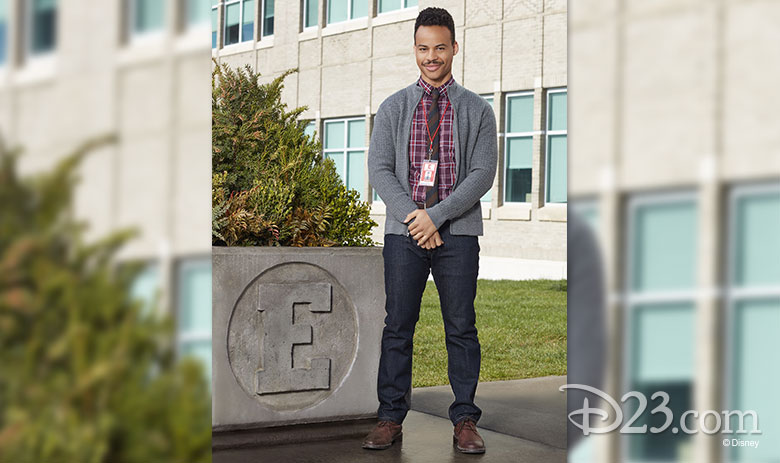 Mr. Mazzara (portrayed by Mark St. Cyr)
Mr. Mazzara is East High's somewhat robotic S.T.E.M. teacher. His belief in preparing students for the future often leads him to butt heads with Miss Jenn, who would rather sing about life than live in the real world. But don't be mistaken by Mr. Mazzara's seemingly dry behavior; his moment with Carlos in the school's gym—as seen in the show's trailer—is most assuredly a portent of further hilarity to come.
Look for High School Musical: The Musical: The Series when Disney+ begins streaming November 12!
Want more Disney+ news? Click here to stay up-to-date with what's streaming!