By Jocelyn Buhlman
These fearsome firebreathers are classic characters in Disney stories—and now we're putting them to the test against another set of rambunctious reptiles: Dragons! This year's D23 March Hare Mania bracket asks you to vote for your favorite Disney dinos and dragons to see who will reign supreme. Is your voting decision-making process starting to drag on? We can help you choose! Read on to meet these dazzling dragons competing for the prize: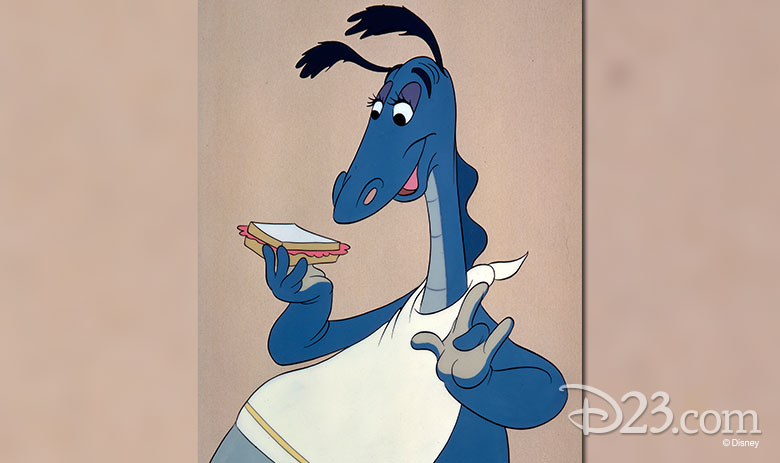 The Reluctant Dragon
The titular character of 1941 film The Reluctant Dragon, this fellow is named for his disinterest in typical "dragon-like" behavior. If you find yourself going against the grain when it comes to expectations, you might relate to this charming character. Rather than battle or scourge countrysides, The Reluctant Dragon would prefer to peacefully read poetry. Just don't call him a "punk poet" or you may start to see some smoke!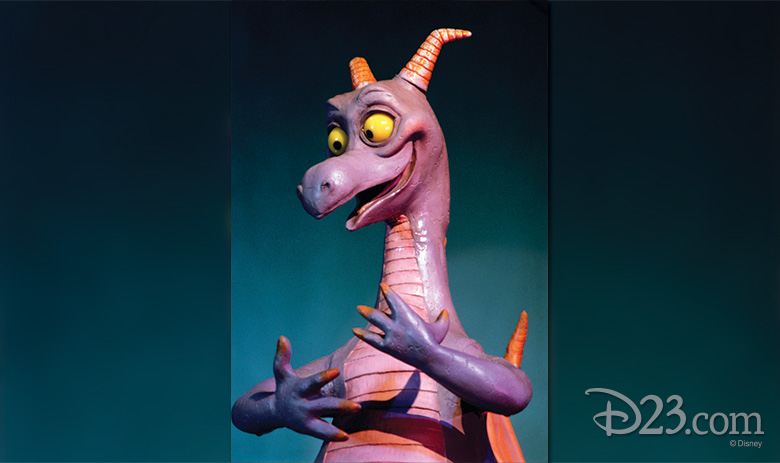 Figment
"From head to tail, he's royal purple pigment… And there—Voila! You've got a Figment!" This precocious purple pal is beloved by Disney Parks fans for his inquisitive nature and optimistic spirit. Figment has a long history at EPCOT inspiring imagination in Disney fans who visit the Journey Into Imagination with Figment attraction at the Imagination Pavilion. If you're a Figment fan yourself, be sure to check out the 2021 D23 Gold Member Collector Set, which celebrates 50 years of Walt Disney World and features an exclusive Figment pin.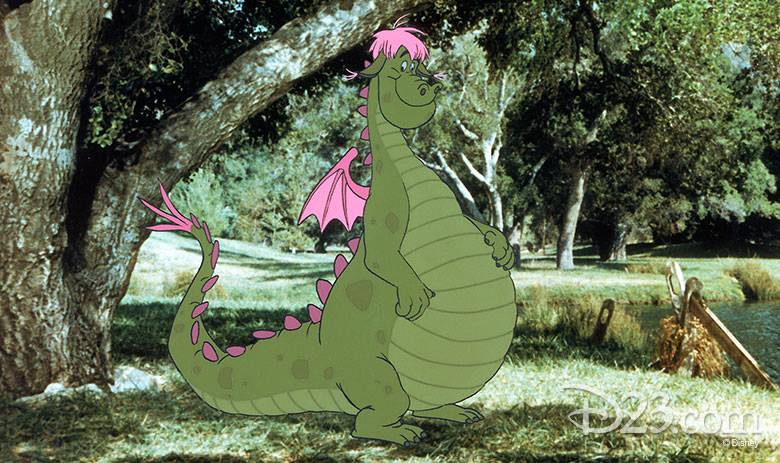 Elliott
Described as both "a fish and a mammal," you might find it rather strange that this gigantic green dragon is best friends with young Pete, but this beloved character is more friend-shaped than fearsome. Sure, he'll scare away the Gogans if he thinks they're out to cause trouble, but more often than not, the titular dragon of Pete's Dragon just wants to go on fun adventures with his friend.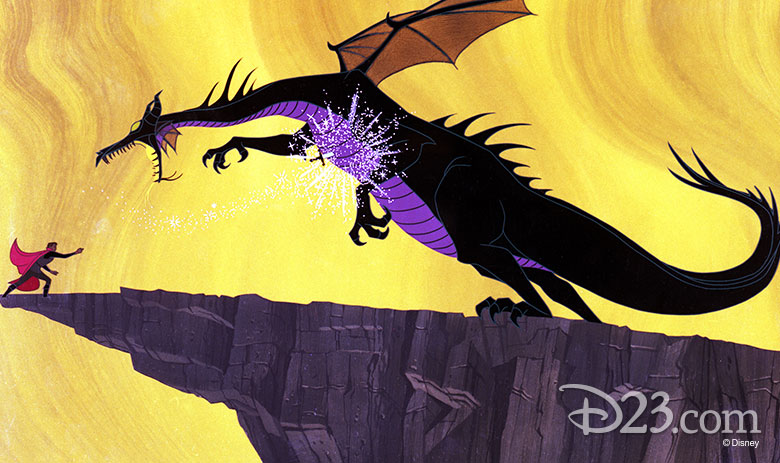 Maleficent
Well, well. This dragon is actually the Mistress of Evil herself, the dark fairy Maleficent. In Sleeping Beauty, she transforms herself into a massive dragon in order to fight Prince Phillip. While she wasn't a dragon for very long, she left a massive impression on Disney fans everywhere, and her iconic dragon form appears in many Disney Parks parades and shows, including as the memorable foe to Mickey Mouse in Disneyland's nighttime spectacular Fantasmic!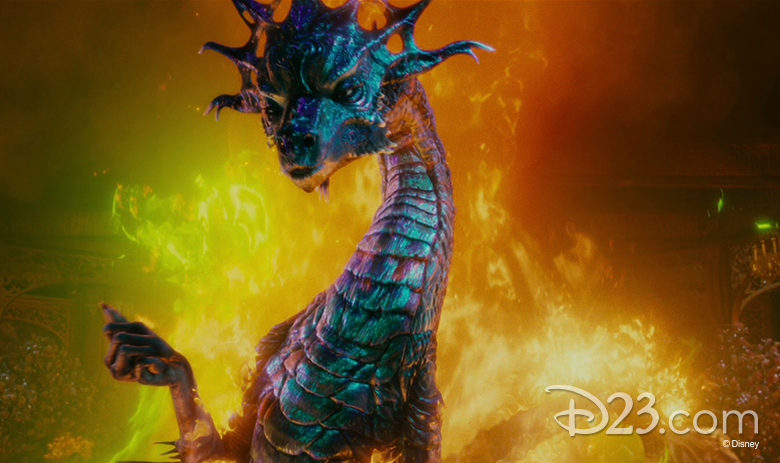 Queen Narissa
In the grand tradition of Disney villainesses transforming into dragons, Queen Narissa uses her dark magic to become a dragon in an attempt to defeat Giselle in Enchanted. After Giselle is saved from a poisoned apple thanks to true love's kiss, Narissa resorts to desperate measures to get her way—and it's hard to argue with a massive dragon! However, just like her fellow villainesses, Narissa learns the hard way that when you try to fight unfairly, you're gonna get burned.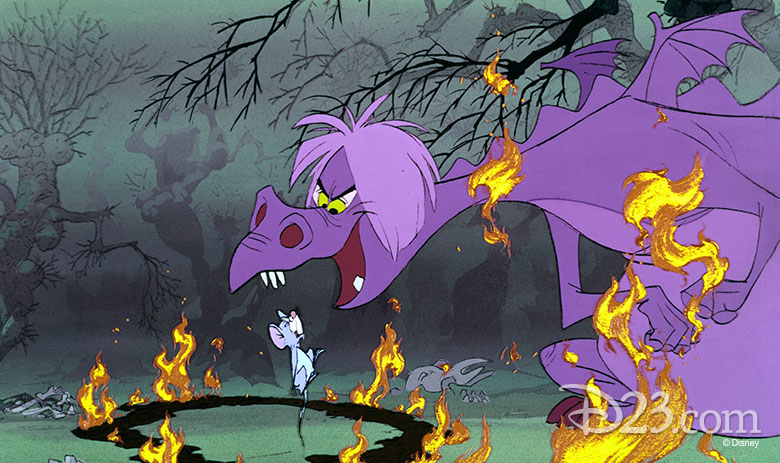 Madam Mim
Mad, mad, mad, mad Madam Mim takes many forms during her wizard battle against Merlin in The Sword in the Stone. Determined to out-magic each other, Madam Mim and Merlin transform into a variety of animals, until Mim thinks she's won by becoming a petulant purple dragon—that is, until Merlin outsmarts her by turning into a pox!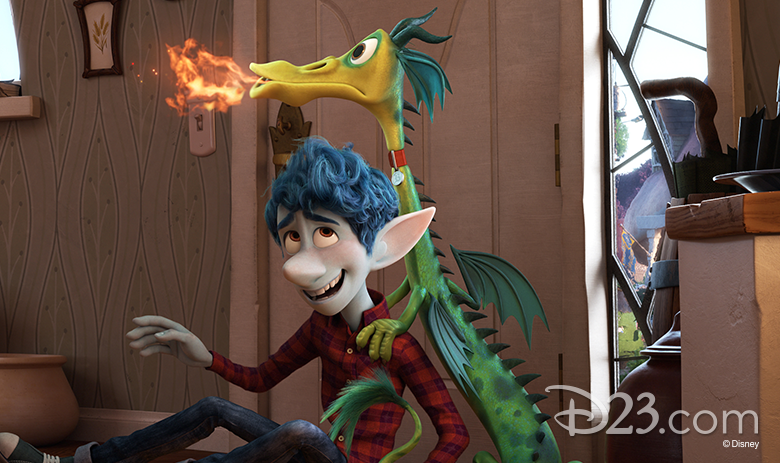 Blazey
Fierce dragon? No, family pet! In Pixar's Onward, the we discover a world where the mundane and magic have merged, meaning unicorns are troublesome pests and dragons are adorable, dog-like pets we can't help but want to cuddle. Blazey is the family pet of the Lightfoots, and we wish we lived in a world where we could have a pet as magical as she!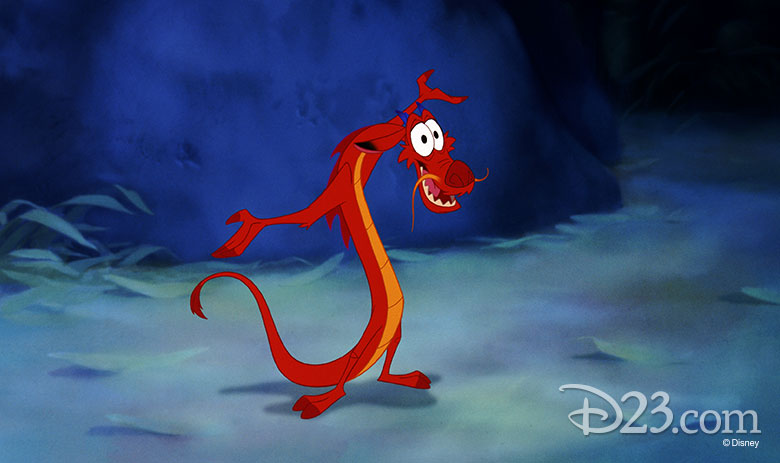 Mushu
First, we need to make it clear: He's not a lizard. He doesn't do the tongue thing. Mushu is a Fa family guardian tasked with protecting the titular heroine from 1998's animated Mulan. While he may be small, he's got a big personality and a determination to prove himself and protect Mulan. With his quick wit and memorable quotes, we can't help but love this diminutive dragon.
If you demand more dragons, check out this round up of some of our favorite Disney Parks Dragons. Want to make sure your favorite firebreather makes it to the next round of the 2021 D23 March Hare Mania Bracket? Vote now for your favorites here.