By Jocelyn Buhlman
Millions of years ago, these mighty creatures roamed the Earth—and now we're putting them in the ultimate competition against another mighty species: Dragons! This year's D23 March Hare Mania bracket asks you to vote for your favorite Disney dinos and dragons to see who will reign supreme. Not sure which rockin' reptile will earn your vote? Read on to meet these dashing dinos competing for the prize: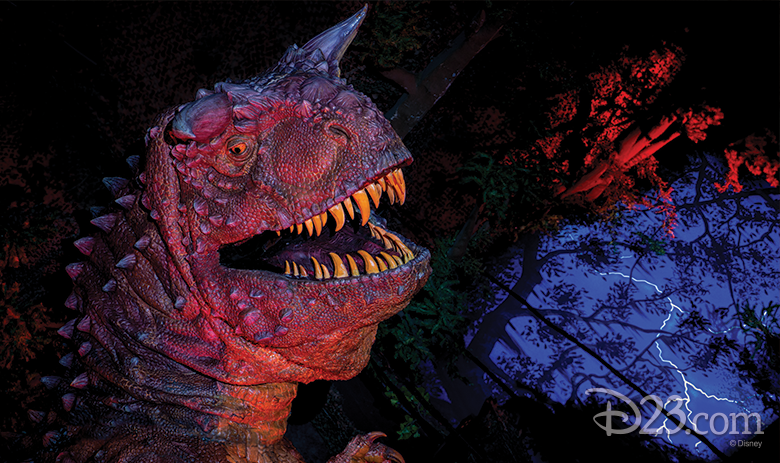 Carnotaurus
The Carnotaurus might not have been the dino you're searching for during your time-traveling quest through the thrilling attraction Dinosaur at Disney's Animal Kingdom, but it makes a big impression nonetheless. This dino's roar isn't the only scary thing about it—with sharp teeth and bull-like horns, this dangerous dino makes a memorable foe for a time-travel adventure. If your celebration of Walt Disney World extends beyond voting for a truly epic dinosaur, make sure to check out the 2021 D23 Gold Member Collector Set, which celebrates 50 years of the resort.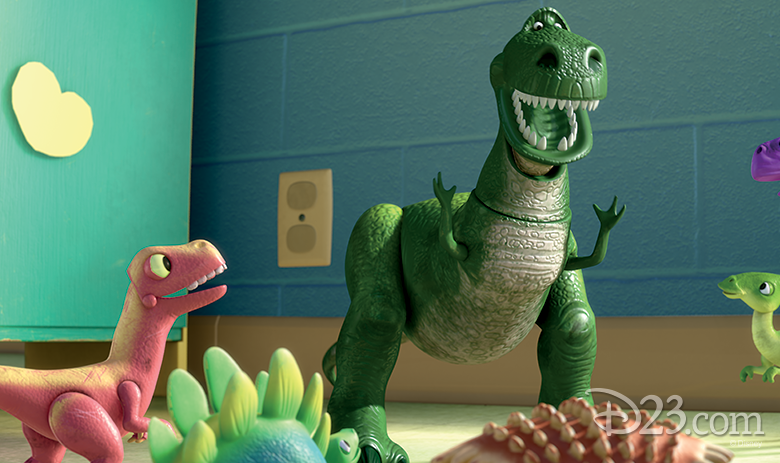 Rex
Sure, the T. Rex is considered one of the most fearsome dinosaurs, but this green friend isn't about to cause any scares. As we see in the Toy Story films, Rex's terrifying exterior hides a shy and innocent personality. Much more of a friend than foe, Rex is often challenged to overcome his nerves to help Woody, Buzz, and his other toy friends on their adventures.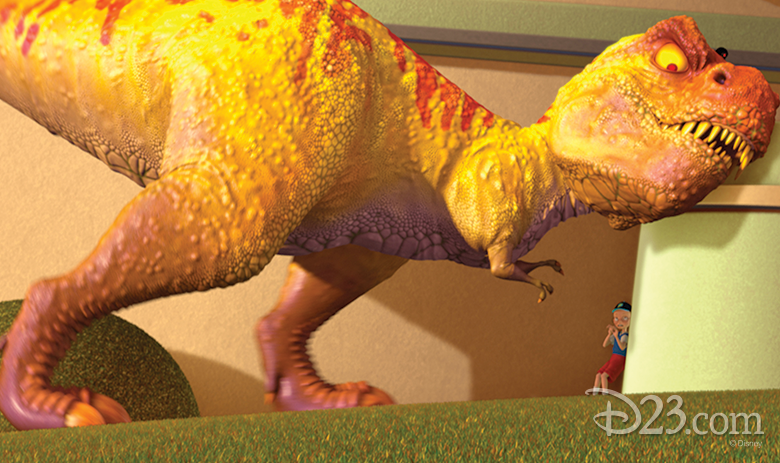 Tiny
One of the most memorable moments from 2007's Meet the Robinsons is when the formidable T. Rex Tiny is tasked with trapping a cornered Wilbur. "I have a big head," he explains, "and tiny arms." Of course, he's only fearsome when he's under the control of the mysterious Bowler Hat Guy—normally he's the Robinson's loyal family pet, more friendly than ferocious.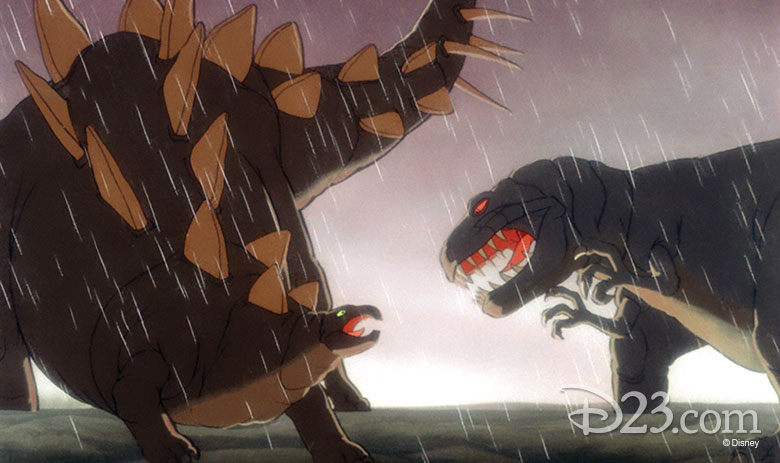 The "Rite of Spring" Dinosaurs
It's hard to name the most iconic sequence from Fantasia, but if you're a dinosaur enthusiast (and, come on, who isn't?) you'll certainly be fond of the lushly animated sequence from the film set to Stravinsky's "Rite of Spring." The sequence showcases a variety of cool dinosaurs, but for our March Hare Mania bracket, we featured some of the most iconic dinosaurs from the sequence—the battling T. Rex and Stegosaurus.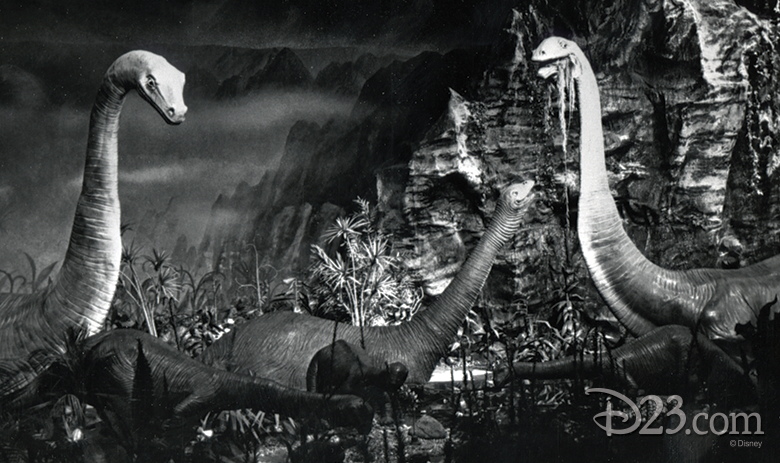 Primeval World Dinosaurs
The Disneyland Railroad is a peaceful round-trip tour of Disneyland Park, allowing guests to see the sights along the Rivers of America and travel through Tomorrowland—but one of the most exciting experiences on this tour is the Grand Canyon Diorama, which first showcases the natural wonder as it is now, bursting with animal life. Then, you take a step back in time to the Primeval World Diorama, featuring a colorful cast of 46 dinosaur Audio-Animatronics®. Our bracket features the memorable brontosaurus chomping on a snack, but at Disneyland, guests are wowed by a variety of dinos, including a battle between a certain pairing of dinos inspired by Fantasia's "Rite of Spring" sequence.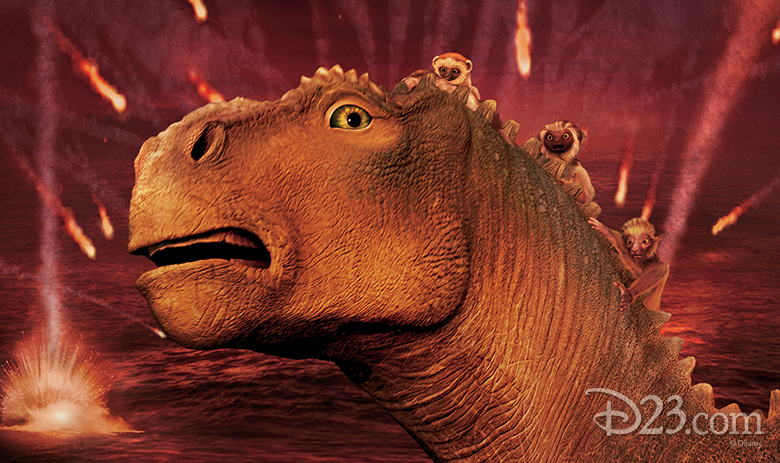 Aladar
As far as Iguanodons go, Aladar is more primate than primeval, as he was raised by some friendly lemurs. As the titular Dinosaur from the 2000 film, Aladar rejoins his own kind during a mass migration to the Nesting Grounds, falling into his own role as a leader along the way.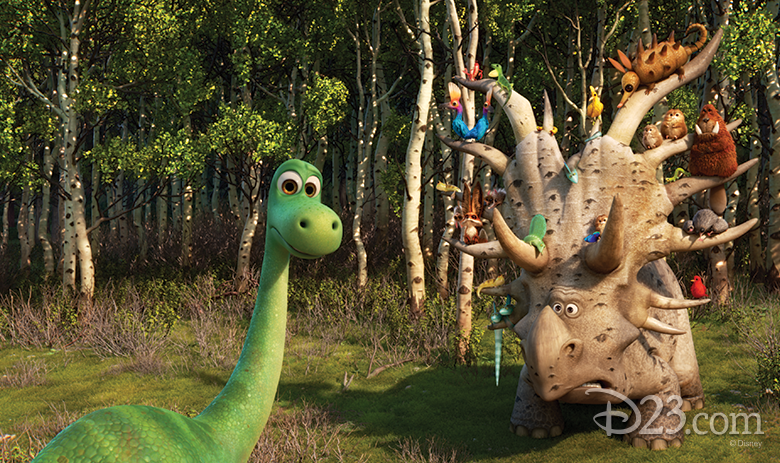 Arlo
This sweet Apatosaurus from Pixar's The Good Dinosaur doesn't so much inspire fear as he feels fear, sparked by the unknown world around him. That's why it's all the more admirable when, after unexpectedly being swept far from home, he finds the strength to journey through the unfamiliar and return to his family.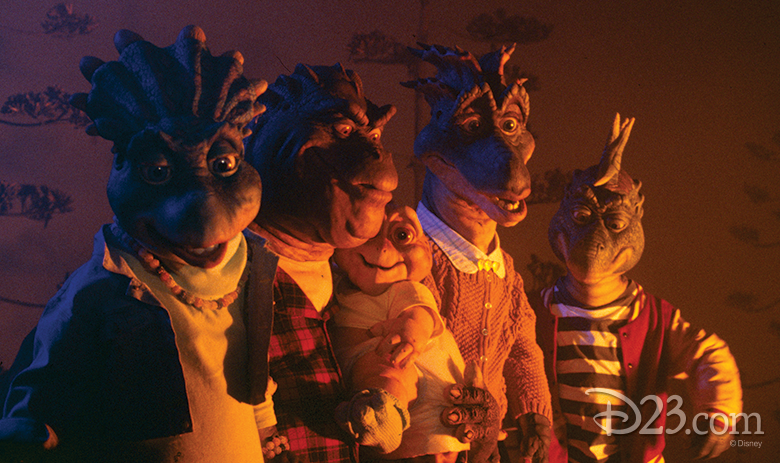 Baby Sinclair
You gotta love him! Baby Sinclair hatched in the very first episode of ABC's Dinosaurs, which is celebrating its 30th anniversary next month! Created by Jim Henson Associates, the whole Sinclair family provides a dino-mite twist to the classic sitcom setup, but Baby Sinclair is the fan-favorite family member who stole our hearts.
Want to learn about even more Disney Dinos? Wondering where is Dinosaur Gertie? Check out our Dino-Tour of Disney Parks for more fearsome favorites. Plus, don't forget to vote for your favorite Disney dinosaurs in D23's March Hare Mania so that your favorite makes it to the final round!