By Zack Johnson
A broken B*Bot named Ron (voiced by funnyman Zack Galifianakis) and awkward middle-schooler Barney (voiced by Jack Dylan Grazer) headline the new film Ron's Gone Wrong, a co-production of 20th Century Studios and British studio Locksmith Animation. The film, a mashup of laugh-out-loud humor, action, a bit of romance, and heartfelt observations on family and friendship, sees a world where every kid gets a new B*Bot—a robot-slash-social media tool that promises to be your "best friend out of the box." It might sound appealing—especially to the blundering, gawky Barney—but when he discovers that his new B*Bot, Ron, is defective, and has definitely Gone Wrong, his whole world gets turned upside down as he learns that sometimes, believe it or not, true friends don't come in a box.
As you get ready to join Barney and Ron on their B*Bot adventure in theaters starting this Friday, October 22, here's a primer on the characters you're going to meet on your way.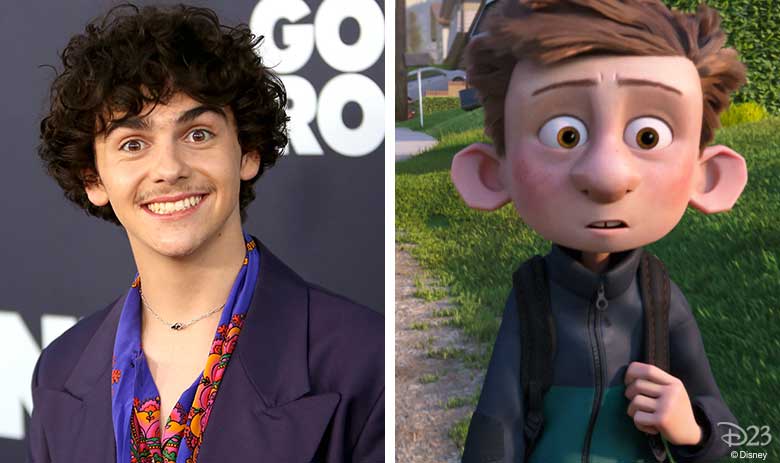 Jack Dylan Grazer as Barney
Middle school is hard enough, but add in the chaos that comes with having to look after a wildly erratic and off-kilter B*Bot named Ron and you've got the recipe for some truly embarrassing (but also poignant) moments. Barney, voiced by up-and-coming actor Jack Dylan Grazer (Shazam! and Stephen King's IT), not only has to contend with the trauma of being an outcast in middle school, but he also has a super-nerdy dad and an eccentric grandmother, which only adds to his embarrassment. He's got eyes for the popular pretty girl, Savannah Meades, and hopes his new B*Bot will help him get some attention from her—which he does, albeit probably not the attention he was hoping for.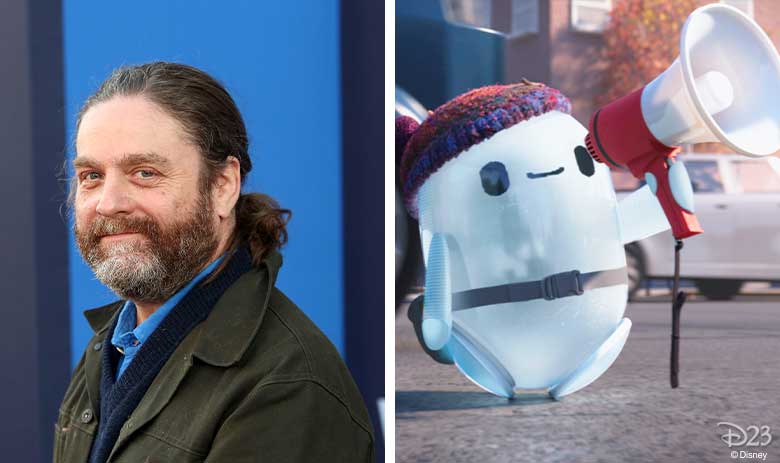 Zach Galifianakis as Ron
Every kid in America seems to be getting a new B*Bot, a self-described "best friend out of a box." B*Bots are egg-shaped robots that connect to each kids' social media accounts to create a "perfectly constructed" life for that kid, connecting to friends with similar interests, downloading games and videos, and knowing which music to play at just the right moments. It's a too-perfect device to create a too-perfect life. That's when Ron comes crashing in—a new B*Bot who fell off the truck, damages his circuitry, and starts sputtering and whizzing without the safeguards that keep B*Bots safe. In other words, Ron quickly goes off the rails, and in so doing, pulls his human, Barney, into a wild adventure. It's a wild, madcap character that seems custom-built for the wild, madcap comedy of Zach Galifianakis. Is this true friendship? Is it contrived? Does it matter?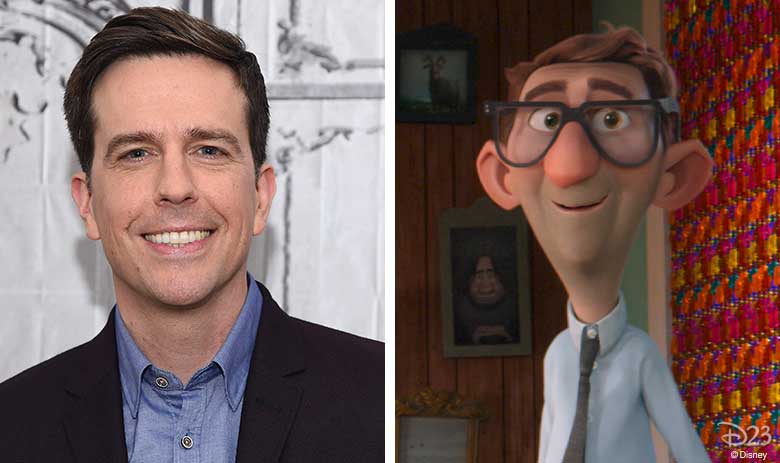 Ed Helms as Graham Pudowski, Barney's dad
Barney's dad, Graham Pudowski, (voiced by Galifianakis' Hangover colleague Ed Helms) is a nerdy gag-gift salesman who does his best to provide a comfortable life for his son. And although Graham sells his wares the world over, he can't seem to save up enough money to buy a B*Bot for his son. But he keeps trying, working long hours to give his family what they want—trouble is, though, those long hours might be loaded with good intentions, but they also might be pushing father and son further apart.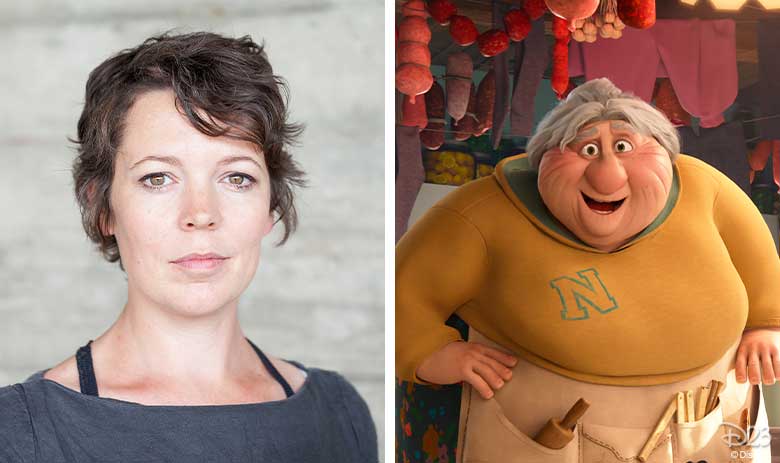 Olivia Colman as Donka, Barney's grandmother
Barney's grandmother, Donka, also lives with him and his dad, and oh what a character she is. Donka escaped communist Bulgaria for the United States, bringing many of her customs (and chickens!) with her. A no-nonsense woman who thrives at cooking, sausage-making, and taking care of her family, Donka loves Barney deeply and goes to great lengths to get him that B*Bot of his dreams.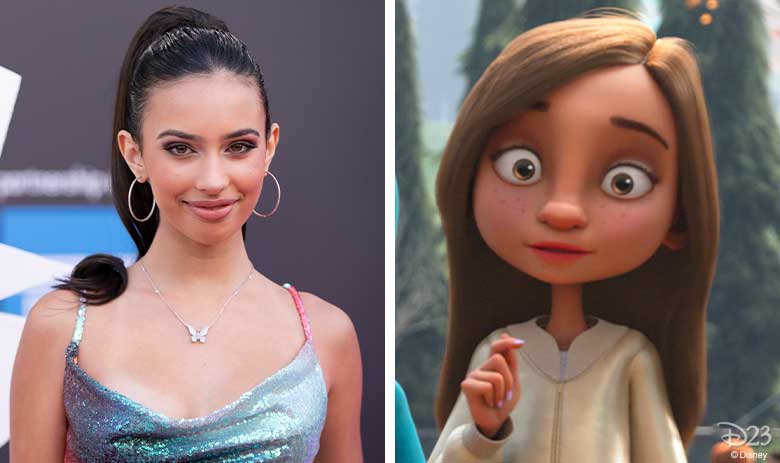 Kylie Cantrall as Savannah Meades, Barney's crush
Barney doesn't have many friends (does he have any?), but one person who catches his eye—and maybe his heart—is Savannah Meades, a super-popular girl who excels at… being more popular. As a matter of fact, Savannah's B*Bot is able to maximize Savannah's most popular videos online, earning thousands—nay, millions—of views and followers worldwide. But is it worth it? Are those millions of followers really considered friends? And how will she respond to the awkward yet deeply felt overtures from her classmate, Barney, and his weird new B*Bot?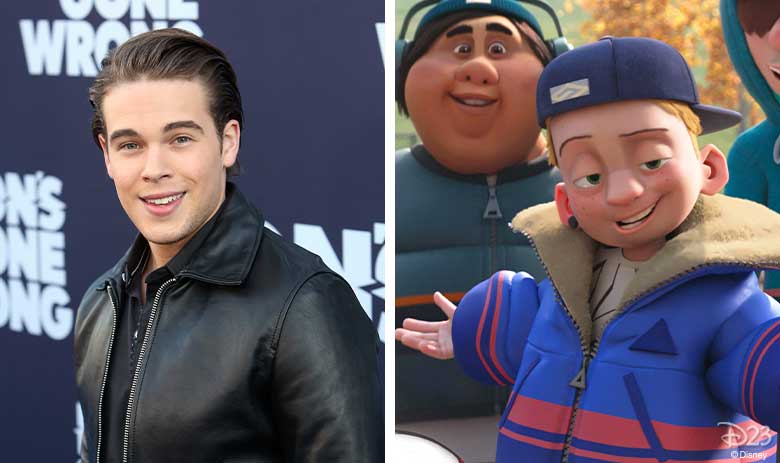 Ricardo Hurtado as Rich Belcher, Barney's classmate
Barney may not have many friends, but he does have plenty of "enemies" who want to make his life miserable, chief among them being Rich Belcher. Rich does everything you'd expect a smarmy, middle-school bully to do—antagonize Barney, embarrass him in front of the other classmates, and try to make fun of Barney's new B*Bot, Ron. Trouble is, Ron doesn't have the same safety code that other B*Bots have, and when Rich starts trying to pick on Barney, Ron snaps into action in a not-so-safe manner. But don't mistake Rich for just another garden-variety bully… there's more to this kid than what we see—and Ron might be just what we need to see what's really going on with Rich.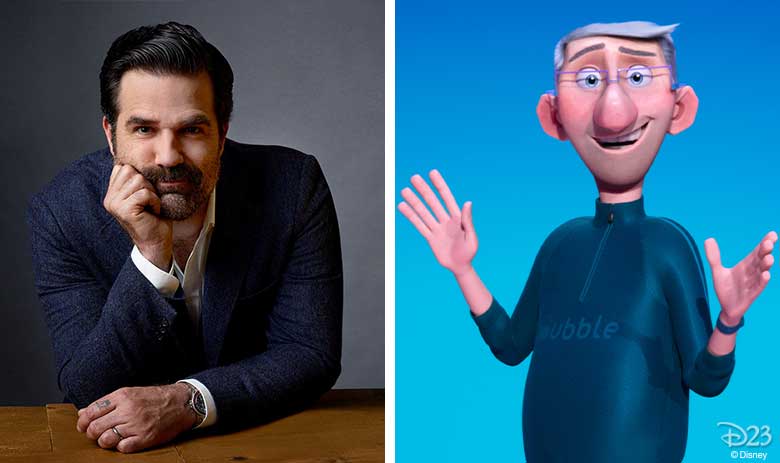 Rob Delaney as Andrew Morris, CEO of the Bubble Company
Every great film adventure has a great "bad guy," and Andrew Morris is just that. A slimy tech CEO who cares more about profits than anything else in the world, Andrew's cold consumerism is the perfect counterbalance to Barney's emotion-on-his-sleaves angst. Will Andrew win, and will the world embrace his brand of "digital friendship," or will Ron's malfunctioning whimsy be the catalyst that turns things around? Find out this Friday, when Barney, Ron and all their friends (and not-quite-friends) embark on the adventure of their young lives. Middle school is tough already—but just wait until Ron shows up.