By the D23 Team
We're only days away from Artemis Fowl's debut on Disney+, but before we dive into a world of magic, mysteries, and technological wonders, let's meet the characters setting out on this adventure inspired by Eoin Colfer's beloved novel: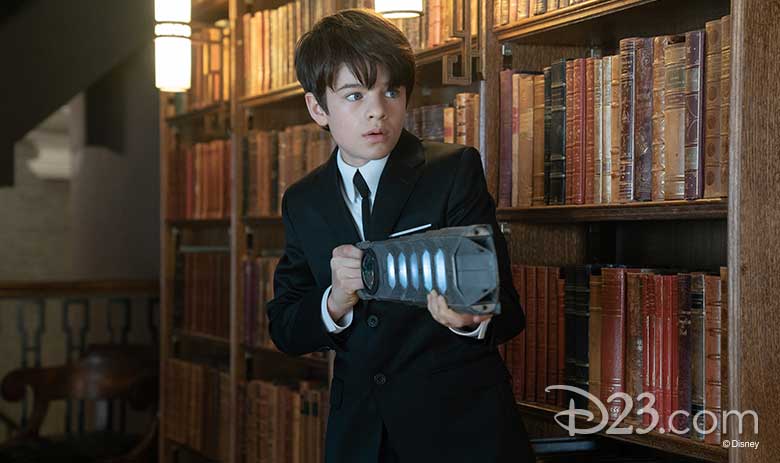 Artemis Fowl II
Artemis Fowl II is something of a devil-may-care genius descended from a long line of criminal masterminds—he's also 12 years old! Director Kenneth Branagh explains, "Artemis has to have so many qualities. He needs to be funny. He needs to be smart. He needs to be physically adroit. He's very adventurous. There's going to be a lot of action and stunt work in the picture, and he needed to have an emotional quality as well."
He adds, "Artemis Fowl is a character who loves life and is fascinated by it, so we're driven through the movie by Artemis' intelligence, by his curiosity, by his sense of humor, and by his fearlessness."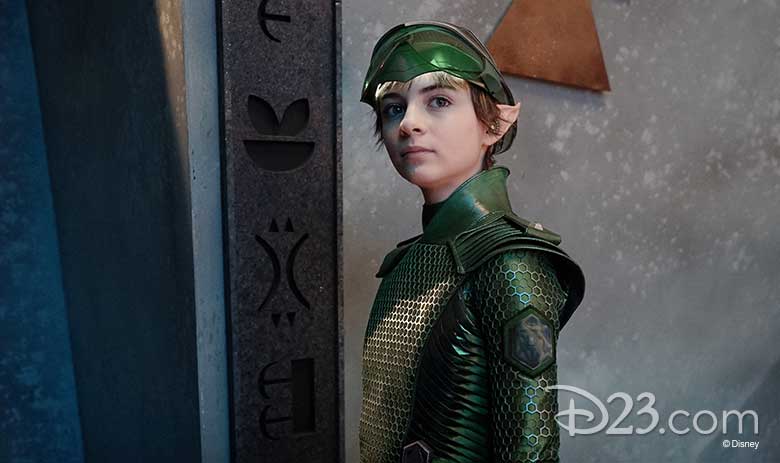 Holly Short
Before crossing paths with Artemis, Holly short was simply a member of the fairy special forces—that is to say, she's part of LEPrecon—protectors of the secretive, reclusive Lower Elements, where otherworldly creatures live.
To portray the 84-year-old fairy, the filmmakers found the perfect fit in Lara McDonnell. Says Branagh, "Lara has a warmth and innate emotional intelligence, which means that, with all of the wonderful passion that she brings to Holly Short, she also has humor and she has kindness. Lara felt like she had very complementary qualities to Ferdia. Their relationship is absolutely the center of the film."
Author Eoin Colfer says, "Artemis and Holly's meeting could not be any more acrimonious. I think he very quickly realizes, though he holds it inside for quite a while, that although a fairy, she is much more human than he expected. Whereas Artemis is cold and precise, she is very emotional. He needs Holly, because at a certain point in the story, Holly has to step in and become his protector."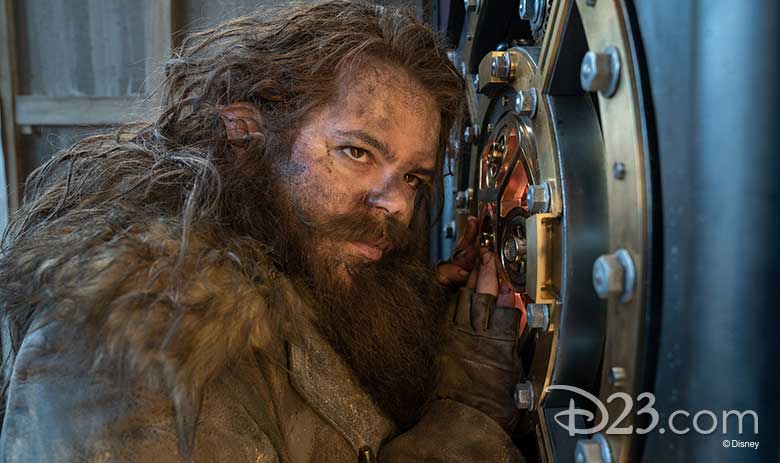 Mulch Diggums
On playing Mulch Diggums, a criminal with a penchant for breaking and entering (who also happens to be an oversized Dwarf), Josh Gad (Frozen, Frozen II, Beauty and the Beast) remembers, "I got a call from Ken saying that he would love to offer me the role of Mulch Diggums. The truth is I hadn't read the books, and so I immediately dived in and realized what an incredible world this was, and more specifically, what an amazing character Mulch was."
"He is a loner, out for himself in many ways," says Gad. "He is a thief, a kleptomaniac. He's also an unbelievable miner by virtue of his background."
Adds Branagh, "Mulch is a rogue, but he's a lovable rogue, and in Josh Gad's hands he's about as lovable as you can get. Josh brings a very touching vulnerability and insecurity to the role. He wants to be smaller, what he considers a normal dwarf size. Because he's a giant dwarf, people think that he's rather separate, so there's a certain loneliness there," says Branagh.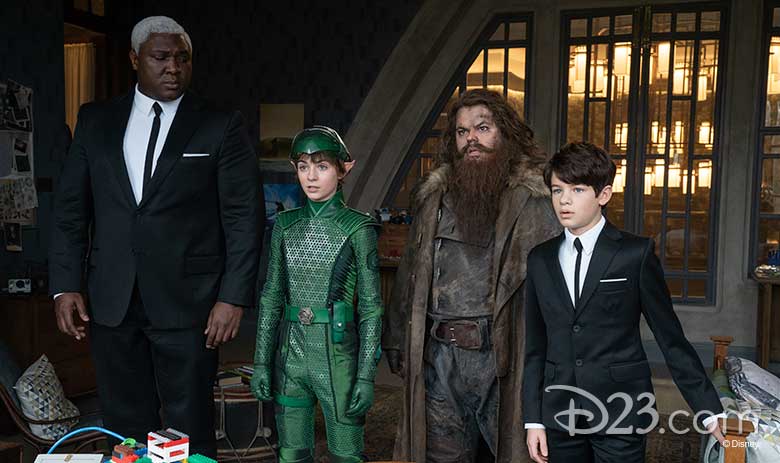 Dom Bulter
To play Artemis' trusted ally and confidant, Domovoi "Dom" Butler, Branagh turned to someone he'd worked with numerous times in the theatre, and most recently in his film adaptation of Cinderella, British actor Nonso Anozie.
Anozie describes his character's relationship with Artemis as "many-faceted. He's a father figure, he's his protector, he's a teacher. He'll never replace his father, but I feel like he definitely plays that role at times."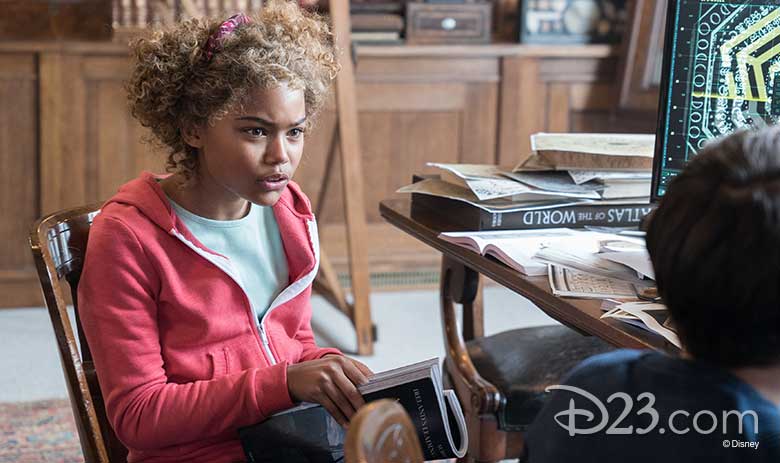 Juliet Bulter
"Juliet has that spark," describes Branagh of Juliet Butler, Dom's niece and eager security guard in training. "That kind of provocative feisty quality that stands up to this great big uncle of hers, and certainly to Artemis Fowl."
Portraying Dom's niece is Tamara Smart, who Branagh views as a perfect fit for the role: "Tamara is such an infectiously enthusiastic performer. She had read the books and was particularly keen to tackle Juliet's physicality," says Branagh.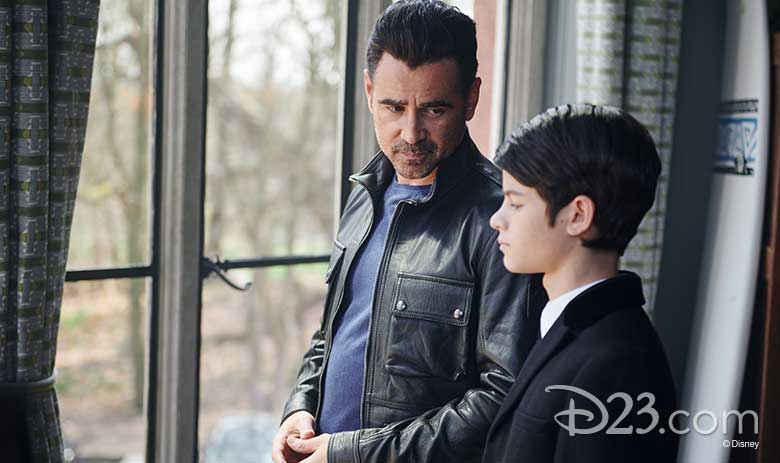 Artemis Fowl I
Colin Farrell took on the the role of Artemis' kidnapped father due to his interest in exploring the relationship between father and son.
Farrell says, "I thought the script was beautiful and moving. I play this patriarch, who is introducing his son to this world of magic and wonder under the guise of it being artifice, when in fact every story that he's sharing has really taken place. My job is to try and guide Artemis, direct him, expose him through stories that I've shared with him all our lives of fairies and leprechauns and trolls and goblins and the history of Ireland and worlds that exist beyond what the human eye can see. He thinks that these are all just fantastical stories based in mythology, but it's mythology that we find out actually exists."
Until his character is kidnapped, he has been protective of his son. "He doesn't want to share with him the full depth and the full responsibility and the danger and the weight of what it is to be a Fowl. He wants to keep his son a boy. He wants him to have a life. He wants him to have friends. Nobody in the lineage of Fowls has ever had any kind of normalcy in their lives at all, and he wishes that for his boy," adds Farrell.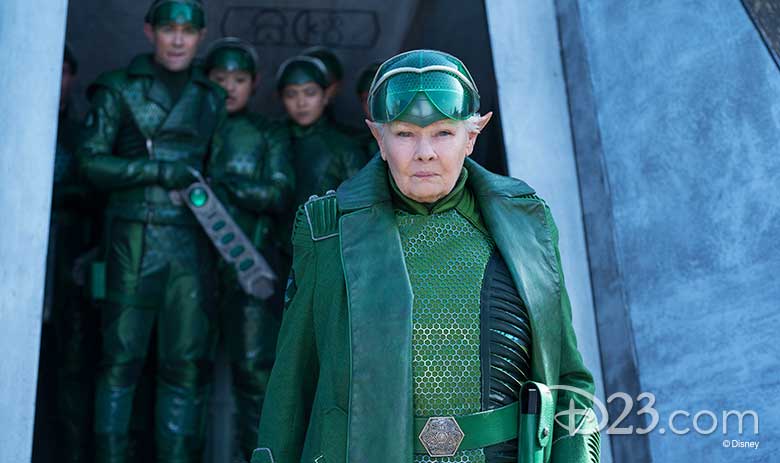 Commander Root
Even in the fairy world of the Lower Elements, you have to deal with tough bosses. Playing Holly Short's boss, Commander Root, is longtime Branagh collaborator and Academy Award® winner Dame Judi Dench. While Commander Root, the chief of the fairy reconnaissance forces, was a male fairy in Colfer's book, Branagh felt more than comfortable with someone as revered as Dench taking on the role. "If you're surprised, you can't imagine how surprised I am," says Dench.
Branagh says, "Judi brings her energy to bear upon this Napoleonesque, Irish curmudgeon. She looks like she'll take no prisoners, and she found this swaggering walk and this Churchillian brogue in her voice that really gives you the sense of an absolute commander. It goes hand-in-hand with a very compassionate, intelligent, all-seeing character that is full of secrets as well. She brings such subtlety and fun and energy to the piece."