By the D23 Team
Yes, it's true: Just a few more weeks, and some really big dreams finally become reality… When Disneyland Resort (subject to appropriate government approvals) and Walt Disney World Resort reopen to the public, they'll be ready to welcome guests young and young-at-heart back to the magic—and we couldn't be more excited!
Our pals at both Resorts are working day and night, reimagining all manner of Disney experiences with the well-being of guests and cast members in mind. So as they take their first steps into these phased reopenings, guests will soon see some favorite characters joining in with some fun advice…
When planning an upcoming vacation to Disneyland Resort and Walt Disney World Resort, guests will receive Super good tips and reminders from… drum roll, please: the Incredibles and their friends! Mr. Incredible, Elastigirl, Frozone, Violet, Dash, and even Edna Mode will show everyone how to use their own powers to help everyone be—and stay—well. Cases in point: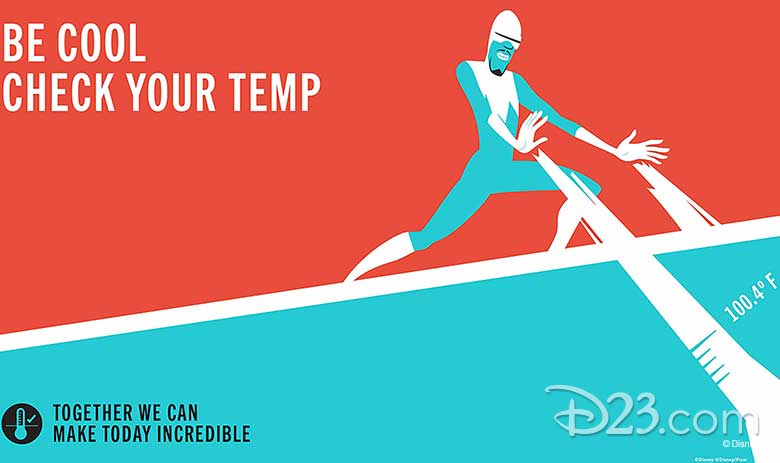 Make sure to keep your cool, just like Frozone!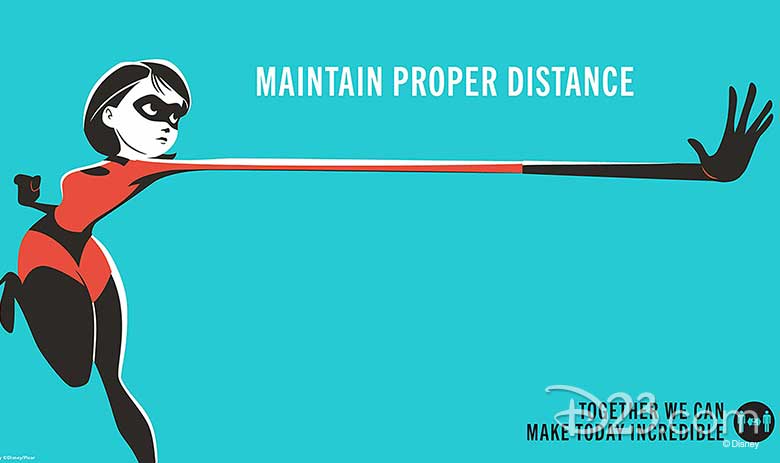 Practice safe physical distancing, like Elastigirl…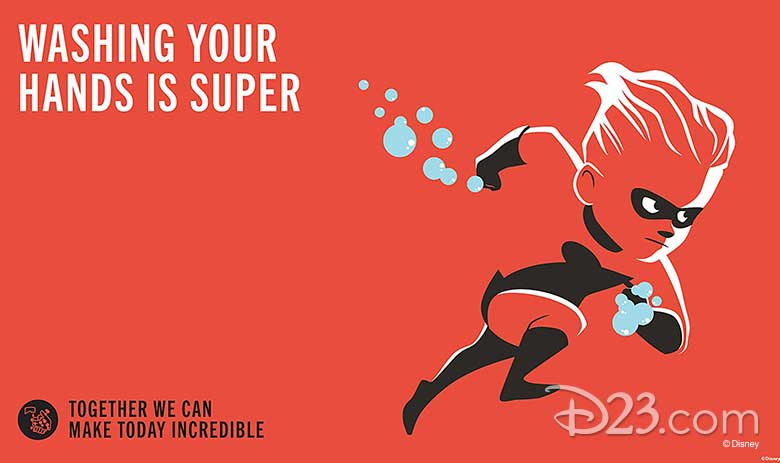 Dash will remind you that dashing off to wash your hands—frequently—is key.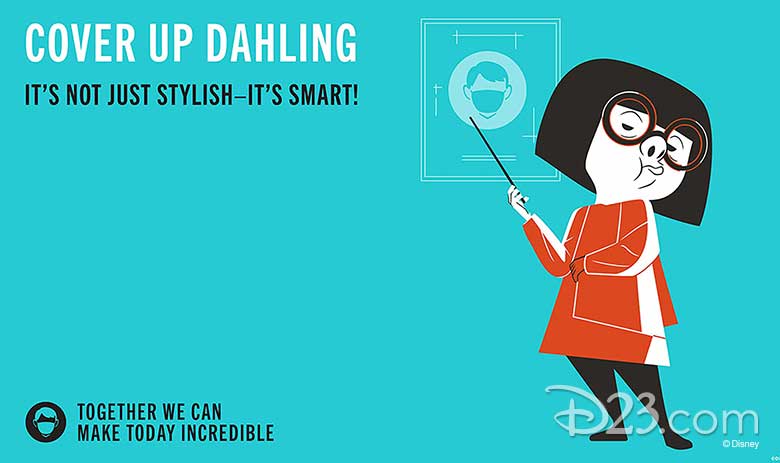 The inimitable Edna Mode reminds us: Face coverings aren't just smart, they're stylish to boot!
Keep those eyes peeled for these Super-important tips—and more—in the coming weeks, as Disneyland and Walt Disney World Resorts head for reopening, following the successful reopening of Shanghai Disneyland last month and Hong Kong Disneyland this week.
Just like in The Incredibles, we all have a role to play in keeping each other safe and sound. Looking for more information?  Dr. Pam Hymel, Disney Parks Chief Medical Officer, shares more about these health and safety measures coming to Disneyland and Walt Disney World Resorts in a new post on the Disney Parks Blog.