By Jocelyn Buhlman
Walt Disney's original theme park holds the place in Disney fans' memories as one of the ultimate summer destinations, but now more than ever it's time to create new memories! With groundbreaking additions to the park now open and old favorites returning for a limited time only, you'll experience the adventure of a lifetime if you visit Disneyland Resort this summer. Need help planning that next trip? Here's 7 of our favorite must-try things that should be on your itinerary when you visit Disneyland Resort now: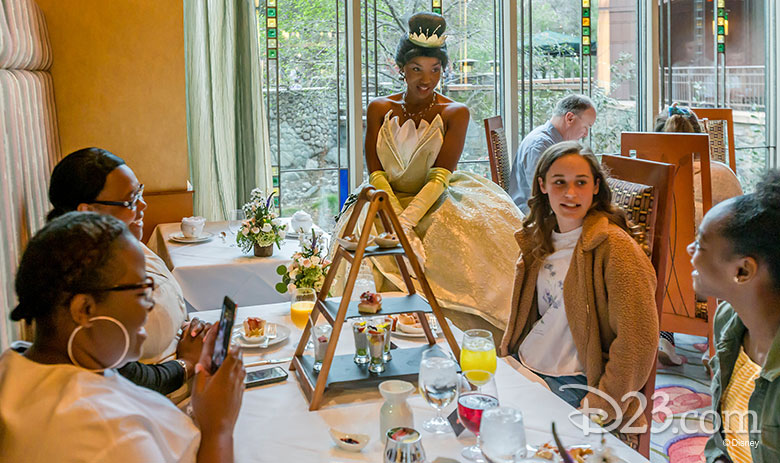 1. Enjoy a Disney Princess Breakfast Adventure at Napa Rose
We recommend you begin your day with the maximum amount of Disney magic: enjoying a delicious 3-course breakfast with your favorite princesses! This new dining experience at the rustic Napa Rose inside Disney's Grand Californian Hotel & Spa is perfect for all the royally special people in your life. Start your experience with a special photo moment before enjoying your three delicious courses (including appetizers, a main course, and a Princess-themed selection of desserts). The fun doesn't end there, as guests who have completed their sumptuous breakfast are invited outside to hear a story from a fan-favorite Princess before saying, "Farewell!" with a personal Princess portrait moment. Everyone leaves with a special keepsake—and memories you'll be talking about for a long time.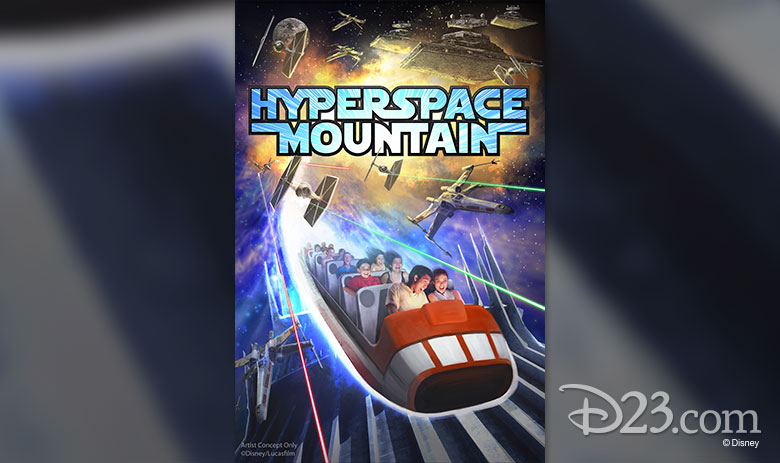 2. Experience Hyperspace Mountain's Out-of-This-World Return
Listen, we know the top of everyone's must-do list is Star Wars: Galaxy's Edge, but before you make the lightspeed jump to Batuu, head over Tomorrowland to revisit a favorite: For a limited time this summer, hurtle through hyperspace with the return of Hyperspace Mountain. Zoom past TIE fighters and X-Wings all to the sounds of John Williams' iconic score. Don't miss this chance to experience this high-speed adventure through the Star Wars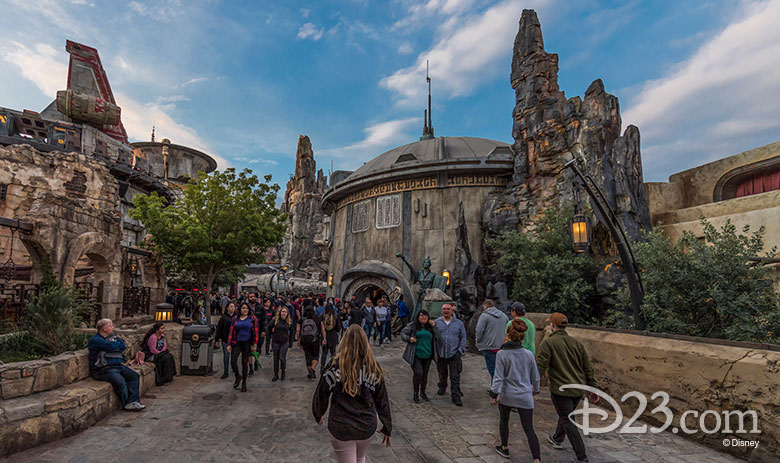 3. Destination: Beautiful Batuu
Much has already been said about the largest single-themed land expansion in Disney Parks history, but Star Wars: Galaxy's Edge is truly the one-stop location for your own Star Wars You're the hero in this story, so what will you do first? Explore the busy marketplace (and maybe take home a new pet—or two), learn to spy with Resistance, create your very own droid companion, dine on the galaxy's most mouthwatering morsels, finally sample blue milk—and so much more! As soon as you set foot in Batuu, you can count on adventure like never before.
4. Take Flight with Soarin' Over California
What can compare to a visit to a galaxy far, far away? How about a trip to someplace equally as beautiful—but maybe a little closer? The epic (and beloved) aerial adventure Soarin' Over California is back for a limited time this summer, and you can't miss your chance to revisit this Disney California Adventure classic. This breathtaking virtual tour celebrates the beauty and wonder of the Golden State—from San Francisco's iconic Golden Gate Bridge to the crashing waves in Malibu, ending with a fireworks-filled finale at (where else?) Disneyland! The 80-foot projection dome that simulates the graceful motion of flight is guaranteed to wow you again and again as you explore the gorgeous sights of California.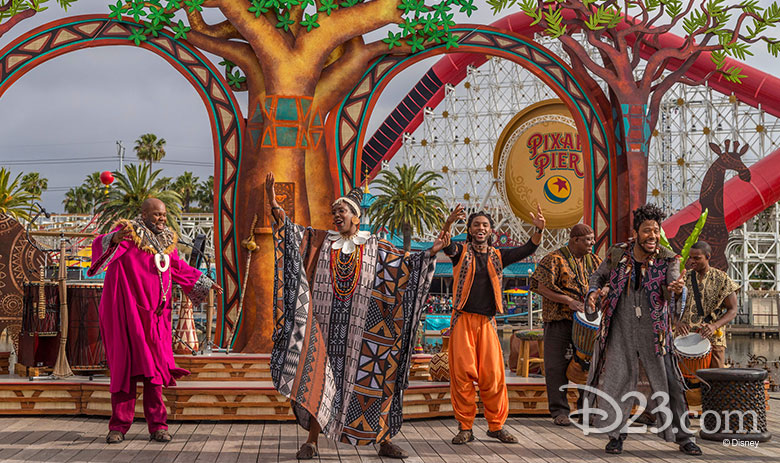 5. Watch "Tale of The Lion King"
Celebrate 25 years of the beloved characters and music of Disney's The Lion King with this highly theatrical new adaptation of this timeless story. "Tale of the Lion King" presents The Lion King as an outdoor musical, featuring actors, singers, and drummers—who form an ensemble called the Storytellers of the Pride Lands. Enjoy live music, dancing, and special surprises from this limited-run show at Disney California Adventure.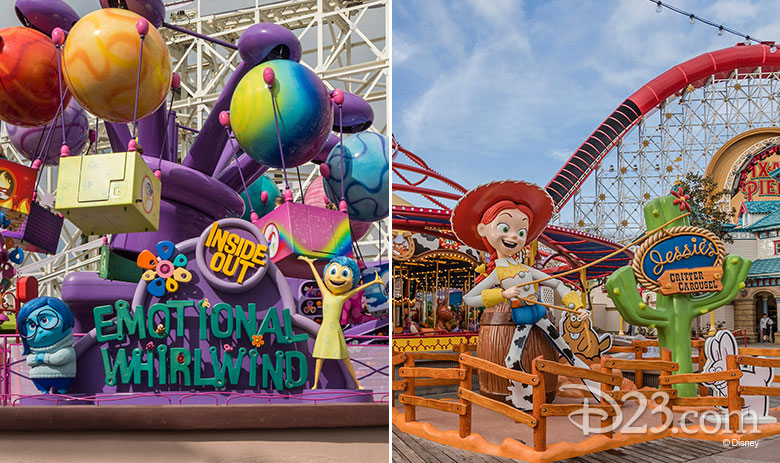 6. Play at Pixar Pier
Ring in this whimsical land's one-year anniversary by trying a new attraction in the land's Inside Out Headquarters neighborhood. Having just opened this summer, Inside Out Emotional Whirlwind will spin you through the workplace of Riley's Emotions—Joy, Sadness, Fear, Disgust, and Anger. You'll be swept away in your Memory Mover, and enjoy a view of the completed Pixar Pier as you whirl through your feelings.
Fans of Toy Story 4 will be delighted to discover that Bo Beep is visiting Pixar Pier this summer, as well, ready to make new friends and enjoy new adventures. If you see her in Pixar Pier's Toy Story Boardwalk neighborhood, make sure to say "Howdy" and snap a picture before she starts her next exploration.
While you're in the Toy Story Boardwalk neighborhood, why not hop on Jessie's Critter Carousel, the newly reimagined attraction starring Jessie, the yodeling cowgirl, and her desert critter friends? Saddle up, hop on, and practice your "yeeha," because this roundup guarantees a good time.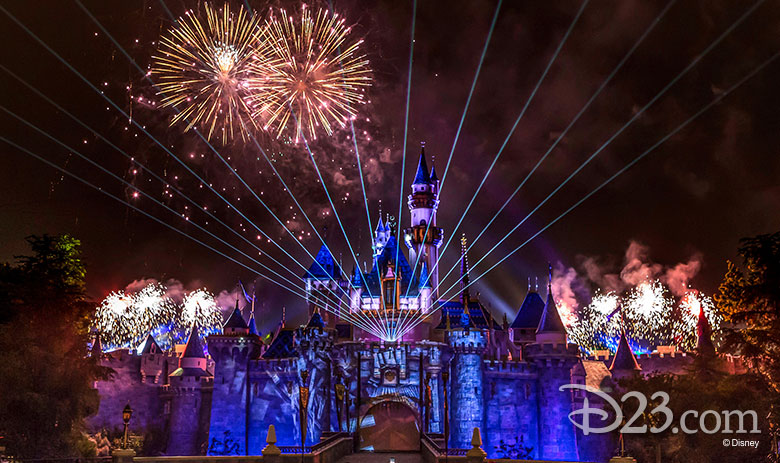 7. End the Night with "Disneyland Forever"
Is there any better way to end a day at Disneyland than with fireworks? This captivating spectacular returns for the summer, showing just how happy the Happiest Place on Earth can be. The sky-high celebration brings back the sparkling pyrotechnics, immersive projections, and other effects that transform Disneyland into a magical canvas, taking guests on a breathtaking journey through your favorite Disney films—and Disneyland itself!
Even more magic is set for later this summer—our friends at Disney Parks Blog recently announced that the Main Street Electrical Parade will be lighting up Disneyland from August 2 to September 30. Mark your calendars for the de-LIGHT-ful return of classic parade.
Your itinerary is set, the time is now, so what are you waiting for? Visit Disneyland today for can't-miss new experiences and memories that will last a lifetime.