By Karina Schink
A day at a Disney park is filled with treats beyond compare, rides that thrill, and, of course, magic! At the end of the day, all we want is to bottle it all up and take it home with us! And what better way to do that than with a perfect picture in front of a wonderful Disney wall for Instagram?
But, what makes a beautiful backdrop? Well, a bit of faith, trust, and pixie dust (and a stunning Disney fan to take center stage), of course! Here are some of our favorite photo-op locations.
Walt Disney World Resort
Magic Kingdom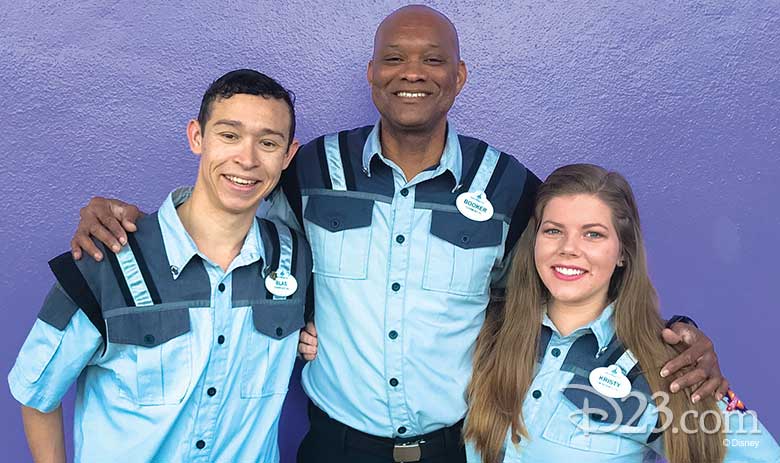 The Purple Wall—Monsters, Inc. Laugh Floor
You could say that this was the wall that started it all. The Purple Wall (#purplewall) is located next to Monsters, Inc. Laugh Floor, near the entrance of Tomorrowland in Magic Kingdom Park. And, it just got better, thanks to a purple-tastic makeover! While a solid purple wall is still available for your social media pleasure, there is also now a fun, geometric design (#galacticpurplewall) you can snap your impeccably purple pictures in front of!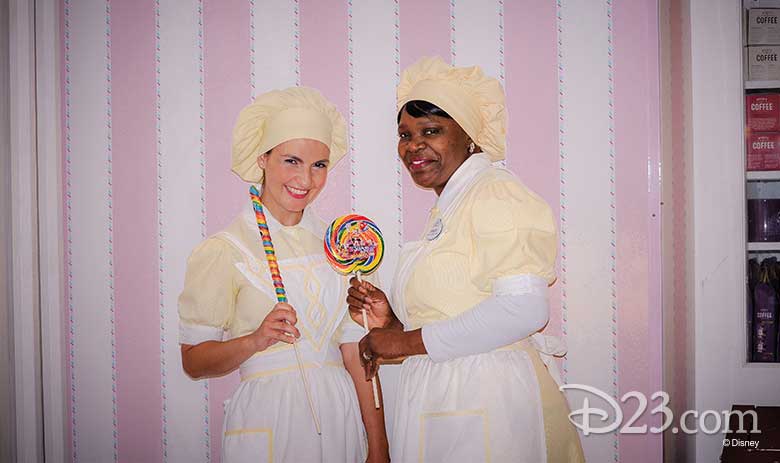 The Candy Stripe Wall—Main Street Confectionery
Main Street, U.S.A.'s Confectionery in Magic Kingdom Park is the perfect place to satisfy your sweet tooth, but don't forget to snap a photo (with or without your treat!) in front of the Candy Stripe Wall (#candystripewall).
Epcot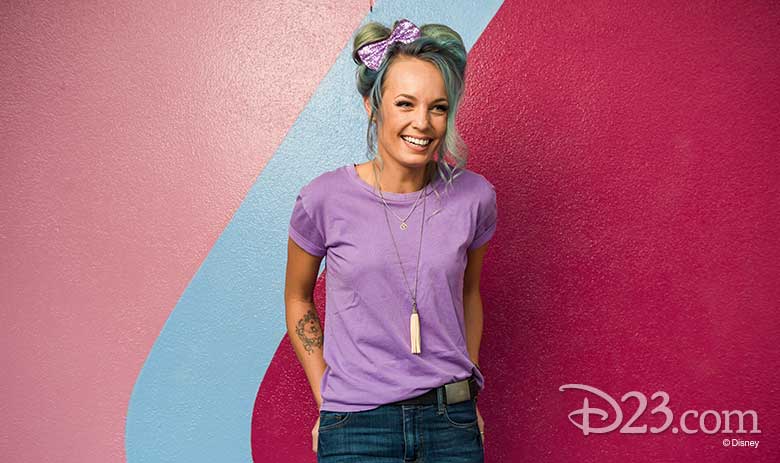 Bubblegum Wall—Spaceship Earth
Everyone's day needs a pop of color! Located near the exit doors of Spaceship Earth, the Bubblegum Wall (#bubblegumwall) provides just that!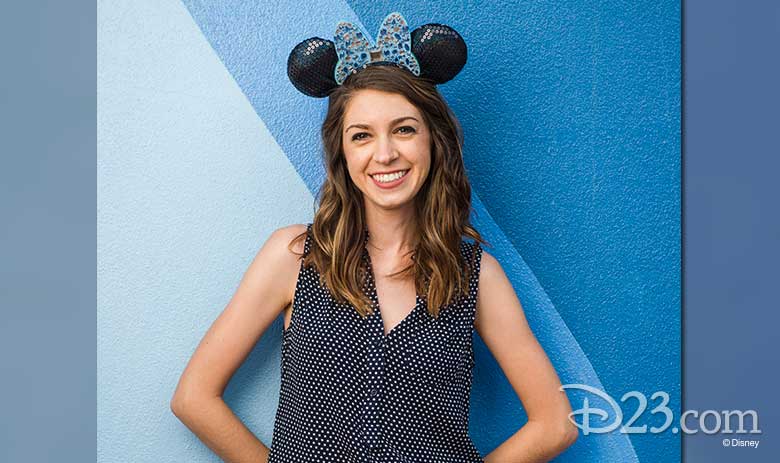 Blueberry Wall—Spaceship Earth
The Blueberry Wall (#blueberrywall) at Epcot is definitely a fan-favorite "Wall of Disney." Located near the exit of Spaceship Earth, this wall is the perfect place to remind everyone that there's no need to be blue when you're at the most magical place on Earth!
Rose Gold Wall—Mission: Space
It's the craze heard 'round the world! Rose gold is here to stay, and we love it! Whether you have your rose gold Minnie Mouse ears or spirit jersey, or not, you can show your affinity for the bright color by grabbing a photo in front of the Rose Gold Wall (#rosegoldwall) in Epcot!
Mosaic Wall—The Land Pavillion
The Mosaic Wall (#mosaicwall) is located in The Land in Future World in Epcot, and it's a cool space (in the shade!) to grab a uniquely colorful photo!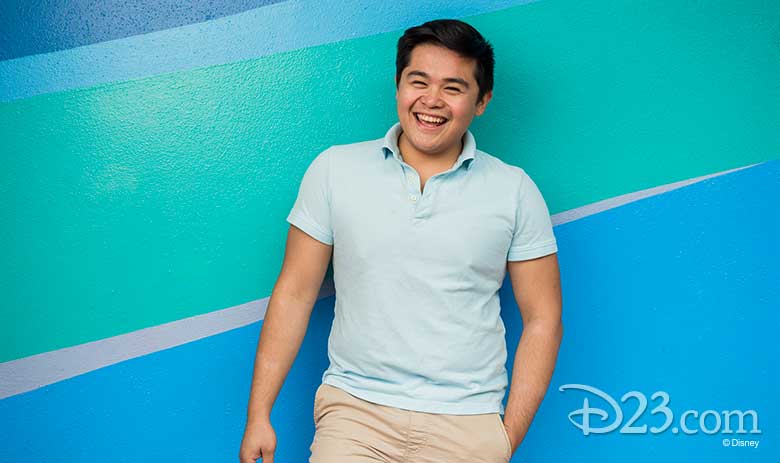 Toothpaste Wall—The Seas with Nemo and Friends pavilion
The Toothpaste Wall (#toothpastewall), located at The Seas with Nemo and Friends pavilion, is a swimmingly good place to take a picture or two!
Disney's Animal Kingdom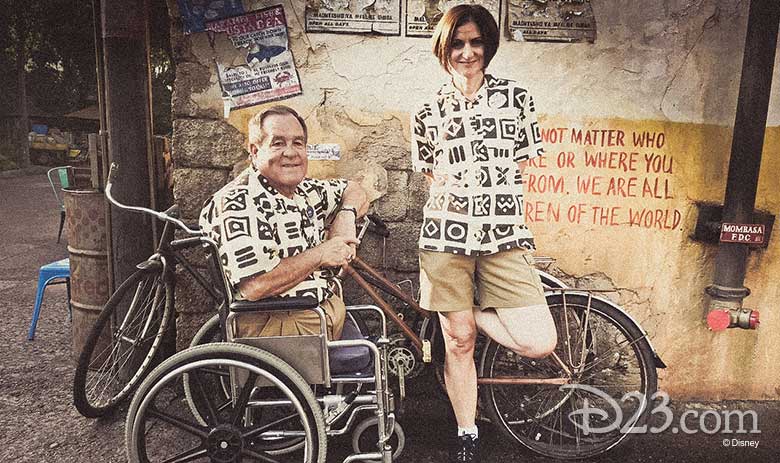 Walls of Harambe
You don't have to travel far to satisfy all of your wanderlust daydreams, because right inside Disney's Animal Kingdom are the Walls of Harambe (#wallsofharambe) which transport you to an African safari, with tons of different walls to choose as your backdrop venue.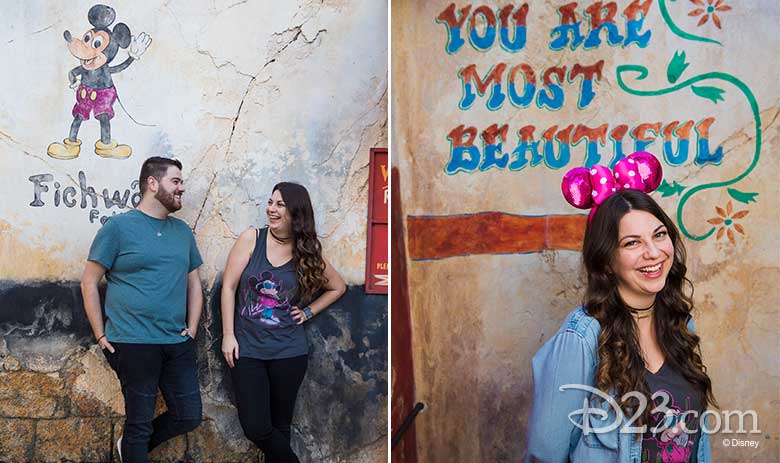 One of the most popular walls, the You Are Most Beautiful wall (#youaremostbeautifulwall), is an excellent way to give everyone a reminder of just how great you are.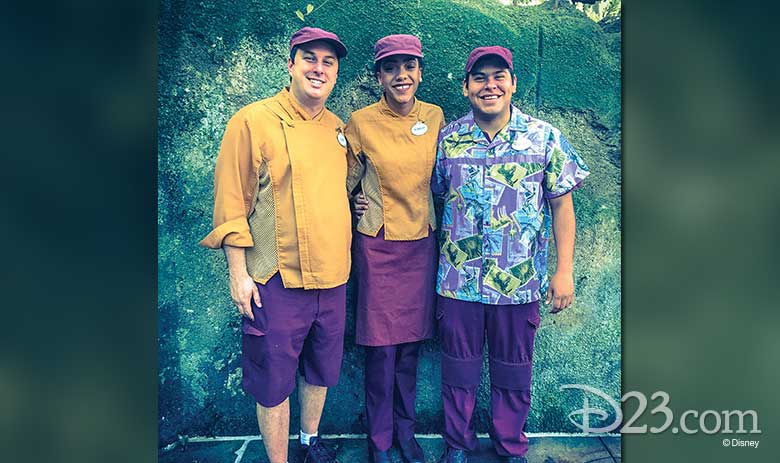 Moss Wall—Pandora: The World of Avatar
For the greenest, most adventurous wall, you just have to fly to Pandora—The World of Avatar. The Moss Wall (#mosswall) is located near Satu'li Canteen, and it's an out-of-this-world spot to outlive your wildest wilderness dreams.
Disney Hollywood Studios
Checkerboard Wall—Toy Story Land
We're so excited about the opening of Toy Story Land, and not just for the new rides and eats, but for all the new spots to snap a few photos! One of those is the Checkerboard Wall (#checkerboardwall) located by Toy Story Mania!
Toy Story Block Wall—Toy Story Land
As you continue your day as an honorary toy in Toy Story Land, head over to the Toy Story Land Block Wall (#toystorylandblockwall), where you can prove just how joy-filled and toy-filled Andy's backyard is!
Popsicle Wall—Toy Story Land
Golly bob howdy! Not only does the new Toy Story Land offer exciting new eats and attractions, but also great new walls to pose in front of! The Popsicle Wall (#popsiclewall) quickly became a fan favorite, and we can see why! Find this wall over at the exit of Toy Story Mania!.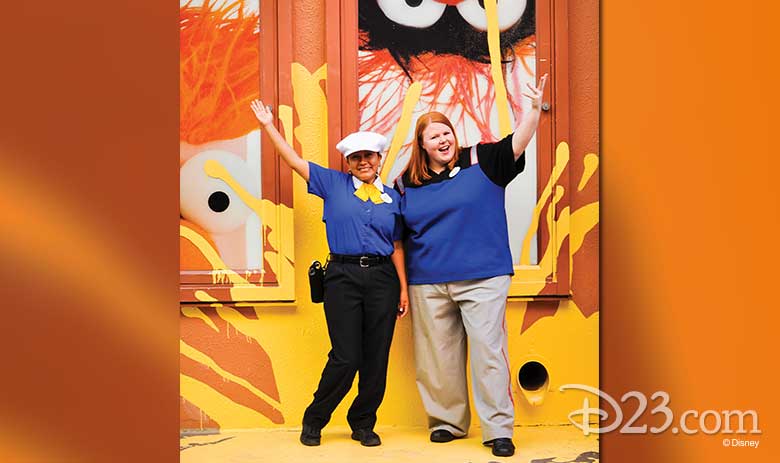 Muppet Wall—Grand Avenue
Hi ho, everyone! We all love the Muppets, and what better way to show your love than to grab a photo in front of the Muppet Wall (#muppetwall). Strike a pose that would make Miss Piggy proud in front of the orange-paint-splattered wall located on Grand Avenue in Disney's Hollywood Studios.
Disney Hotels
Neon Mickey Wall – Disney's Contemporary Resort
Mickey's legacy burns so bright, we can't help but snap a couple photos! At The Neon Mickey Wall (#neonmickeywall), located at Disney's Contemporary Resort, you can live a moment (and capture it) in technicolor, so your photo can shine just as bright as you!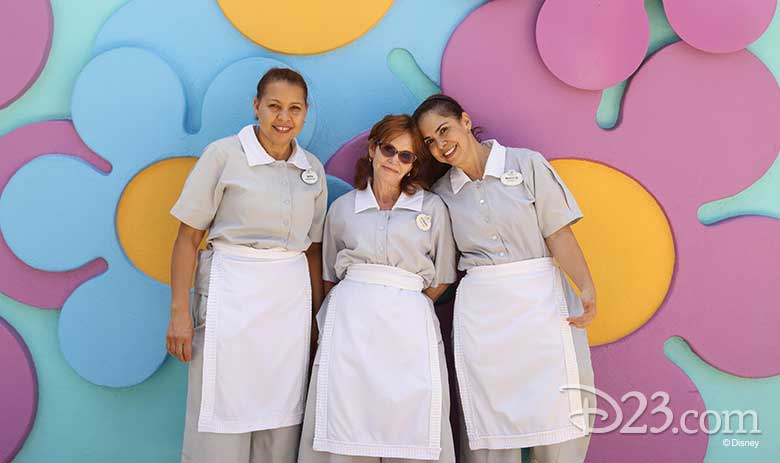 Flower Power Wall – Pop Century Resort
The Flower Power Wall (#popflowerwall) at Disney's Pop Century Resort is blooming with color and Instagram photo potential. With bright and bold flowers as your backdrop, we can see why Disney fans are flocking to show their love for flower power.
Disneyland Resort
Disneyland Park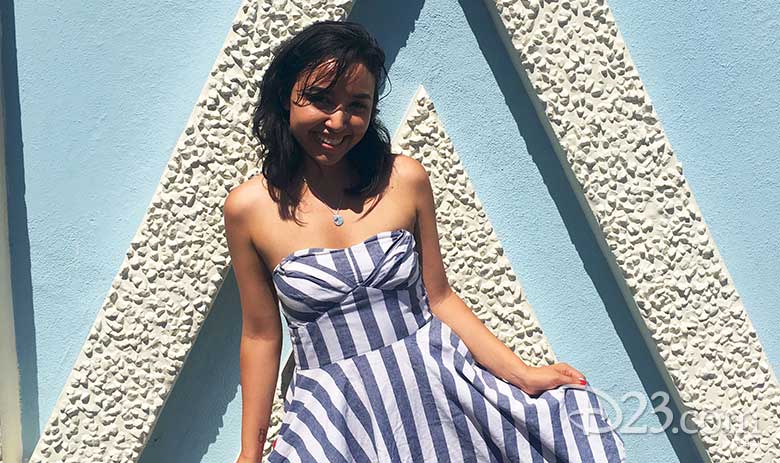 it's a small world Wall—Fantasyland
It might be a small world after all, but that does not limit our choices of prime photo points, especially around the attraction itself! Located to the left of the inimatable international ride, right behind Fantasy Faire Gifts, the towering blue and white it's a small world Wall (#itsasmallworldwall) is a flawless spot for grabbing a photo with friends.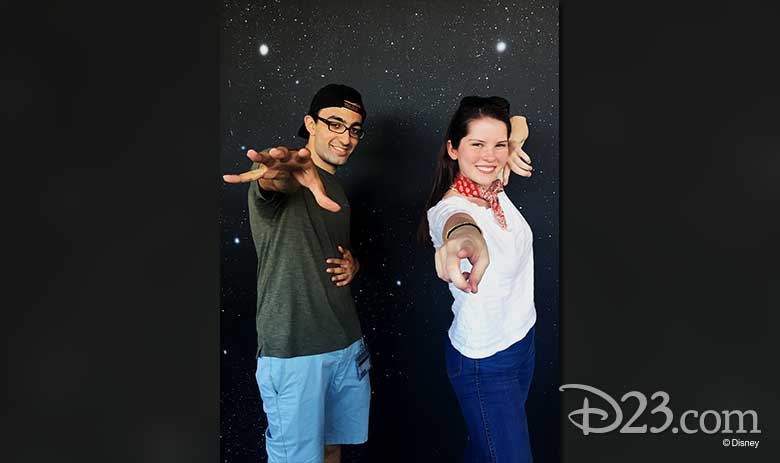 Star Wars Wall—Tomorrowland
In a galaxy far, far away, there is a wall strong with the force for all of you Wookiees, scoundrels, Jedi, and Sith. The Star Wars Wall (#starwarswall) wraps around Star Wars Launch Bay and you can choose spots with or without those famous words. May the force be with you… as you snag a couple photos!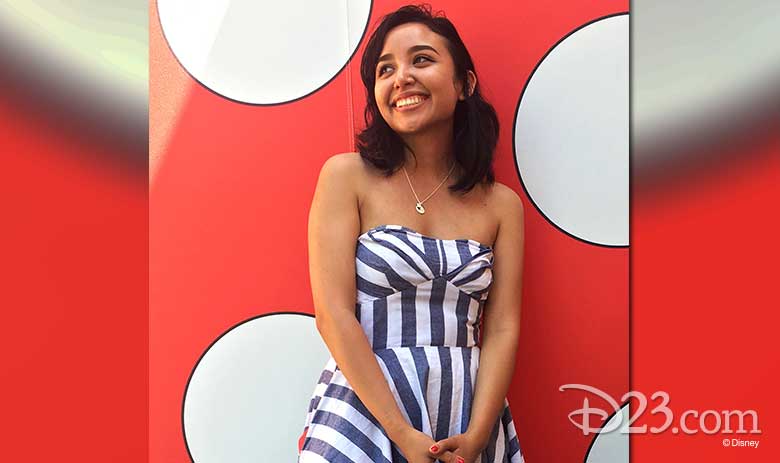 Minnie Mouse Wall—Mickey's Toontown
We all know and love Minnie's obsession with this classic fashion statement: polka dots! Now you can partake in her passion for those delightful dots by posing in front of the brand-new Minnie Mouse Wall (#minniemousewall) located to the right of her house in Mickey's Toontown.
Disney California Adventure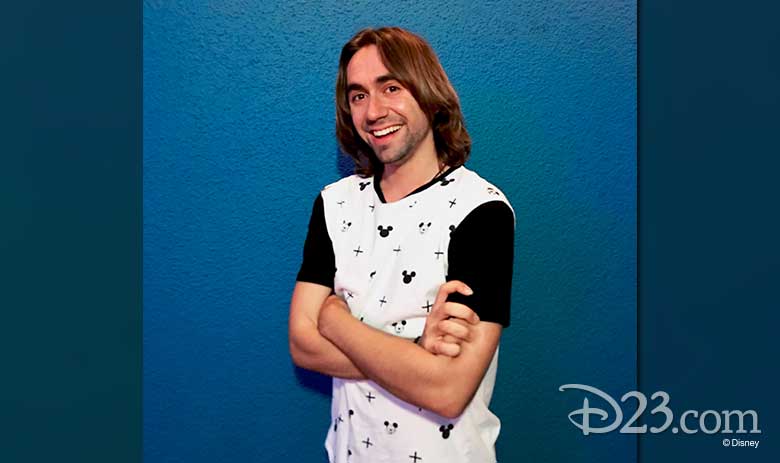 The Blue Wall—Hollywood Land
Is there a more classic color than blue? The famous Blue Wall (#bluewall) in Hollywood Land will make you feel like royalty when you stop for a snapshot at this regal wall.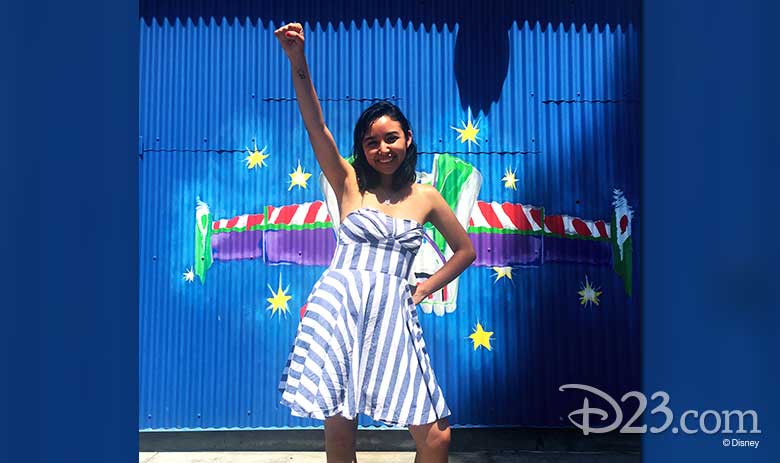 Buzz Lightyear—Hollywood Land
One of the most exciting things about exploring Disney California Adventure during Pixar Fest is rounding corners and finding the perfect picture moment—especially when one of those spots lets you blast off just like Buzz! One of these new photo-friendly spots is located in Hollywood Land, just around the corner from Monsters, Inc. Mike & Sulley to the Rescue! and features Buzz's infamous jetpack for all of your intergalactic adventures (#buzzlightyearwall)!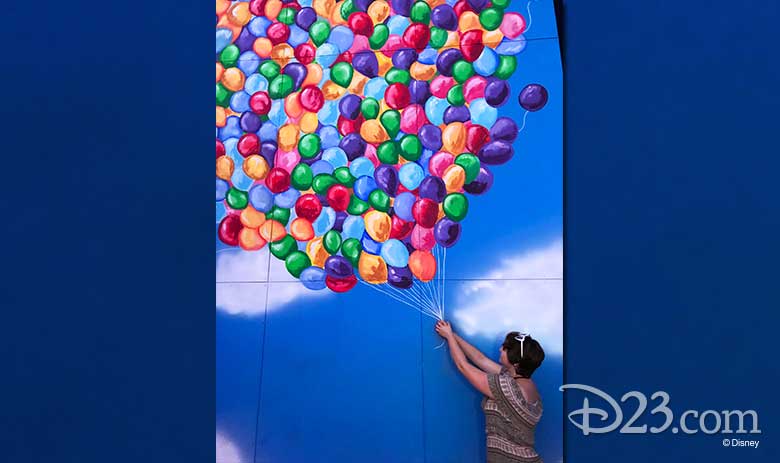 Up Wall—Hollywood Land
Adventure is certainly out there at Disney California Adventure, especially in Hollywood Land! Right next to Buzz Lightyear's jetpack, you can hang on to a couple hundred balloons as you snap a photo in front of the colorful and thrilling Up Wall (#upwall)!