By Karina Schink
A day at a Disney park is filled with treats beyond compare, rides that thrill, and, of course, magic! At the end of the day, all we want is to bottle it all up and take it home with us! And what better way to do that than with a perfect picture in front of a wonderful Disney wall for Instagram?
But, what makes a beautiful backdrop? Well, a bit of faith, trust, and pixie dust (and a stunning Disney fan to take center stage), of course! Here are some of our favorite photo-op locations.
Walt Disney World Resort
Magic Kingdom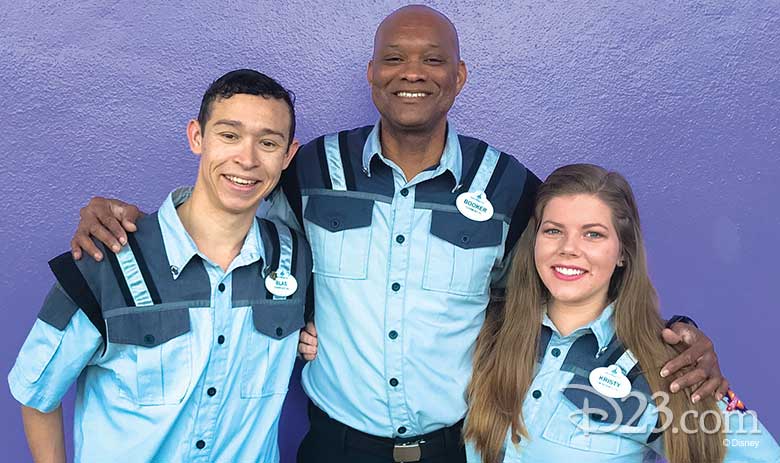 The Purple Wall—Monsters, Inc. Laugh Floor
You could say that this was the wall that started it all. The Purple Wall (#purplewall) is located next to Monsters, Inc. Laugh Floor, near the entrance of Tomorrowland in Magic Kingdom Park. But, that's not all! While a solid purple wall may be your backdrop of choice, there is also a fun, geometric design (#galacticpurplewall) you can snap your impeccably purple pictures in front of!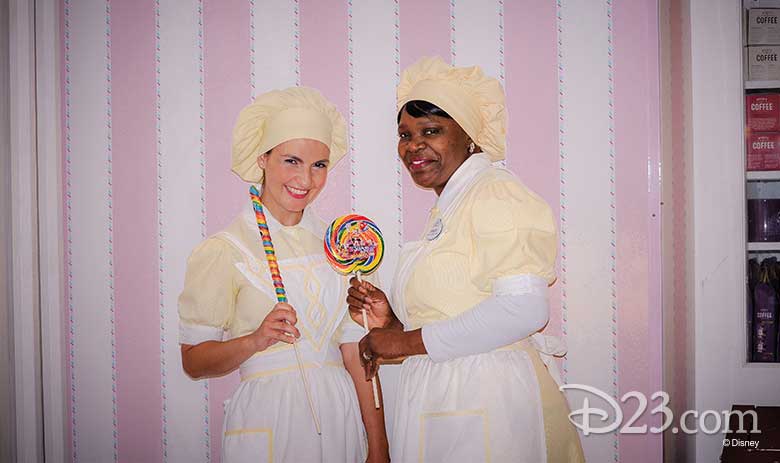 The Candy Stripe Wall—Main Street Confectionery
Main Street, U.S.A.'s Confectionery in Magic Kingdom Park is the perfect place to satisfy your sweet tooth, but don't forget to snap a photo (with or without your treat!) in front of the Candy Stripe Wall (#candystripewall).
Epcot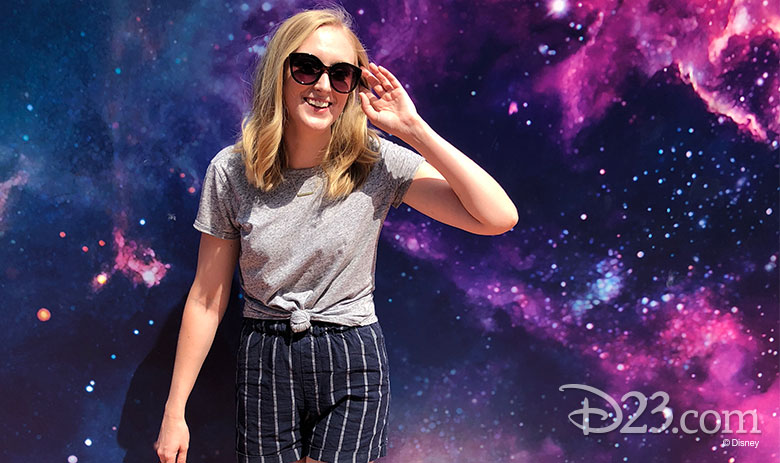 Galaxy Wall
You may have to work your way around some pixie dust for this wall, because as Imagineers are hard at work on the new Guardians of the Galaxy themed attraction, a brand-new Galaxy wall has gone up. But, you have to get there quickly, because this wall is temporary!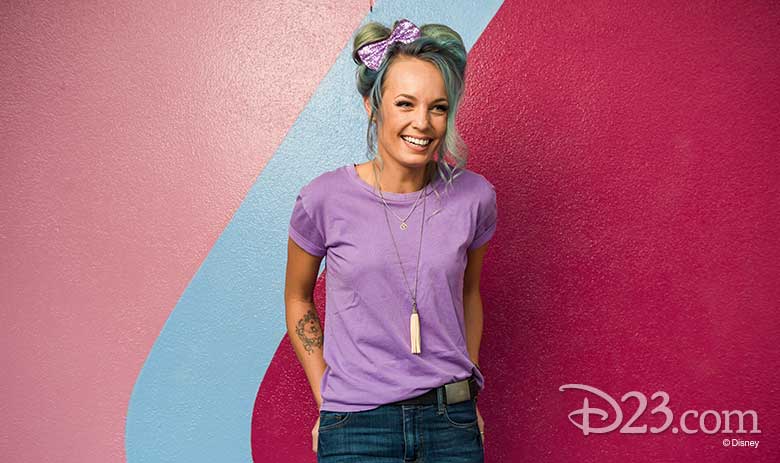 Bubblegum Wall—Spaceship Earth
Everyone's day needs a pop of color! Located near the exit doors of Spaceship Earth, the Bubblegum Wall (#bubblegumwall) provides just that!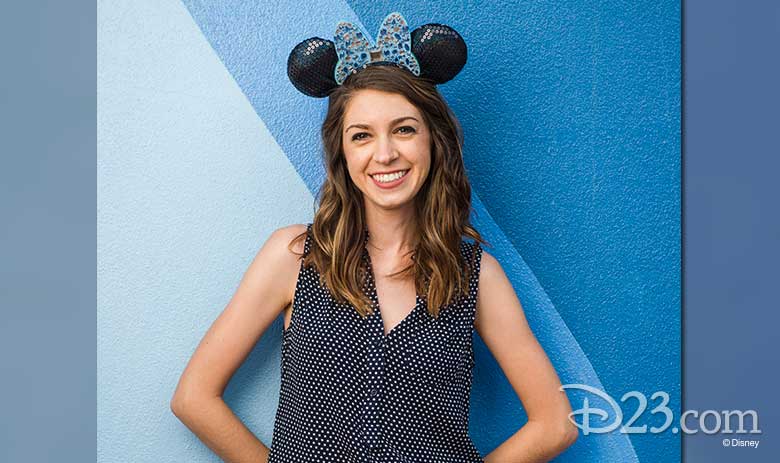 Blueberry Wall—Spaceship Earth
The Blueberry Wall (#blueberrywall) at Epcot is definitely a fan-favorite "Wall of Disney." Located near the exit of Spaceship Earth, this wall is the perfect place to remind everyone that there's no need to be blue when you're at the most magical place on Earth!
Rose Gold Wall—Mission: Space
It's the craze heard 'round the world! Rose gold is here to stay, and we love it! Whether you have your rose gold Minnie Mouse ears or spirit jersey, or not, you can show your affinity for the bright color by grabbing a photo in front of the Rose Gold Wall (#rosegoldwall) in Epcot!
Mosaic Wall—The Land Pavillion
The Mosaic Wall (#mosaicwall) is located in The Land in Future World in Epcot, and it's a cool space (in the shade!) to grab a uniquely colorful photo!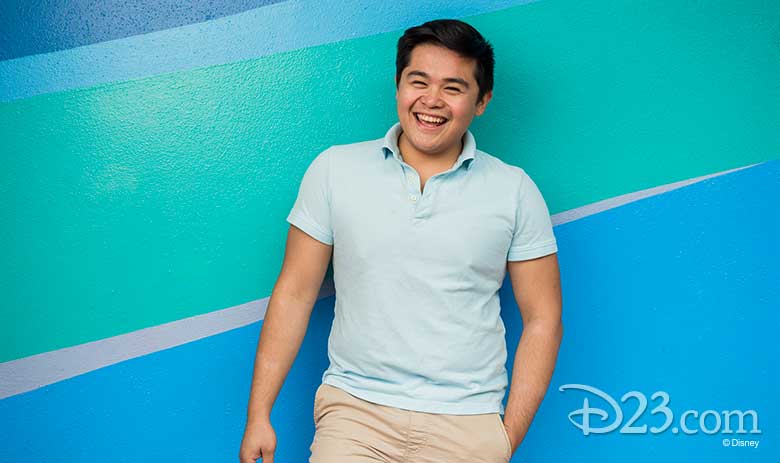 Toothpaste Wall—The Seas with Nemo and Friends pavilion
The Toothpaste Wall (#toothpastewall), located at The Seas with Nemo and Friends pavilion, is a swimmingly good place to take a picture or two!
Disney's Animal Kingdom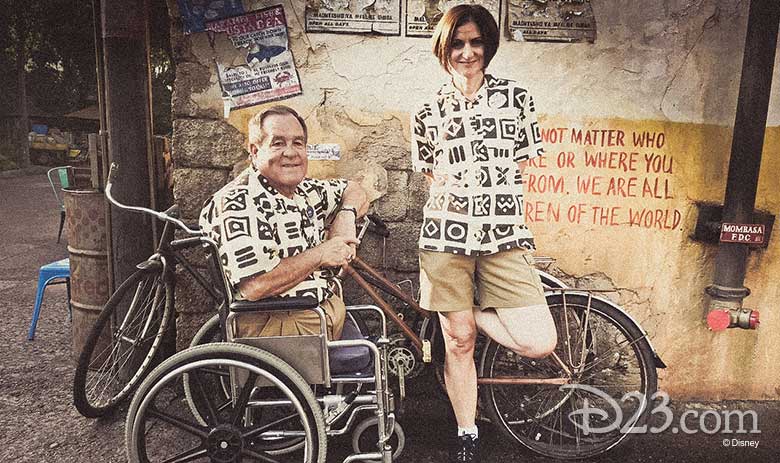 Walls of Harambe
You don't have to travel far to satisfy all of your wanderlust daydreams, because right inside Disney's Animal Kingdom are the Walls of Harambe (#wallsofharambe) which transport you to an African safari, with tons of different walls to choose as your backdrop venue.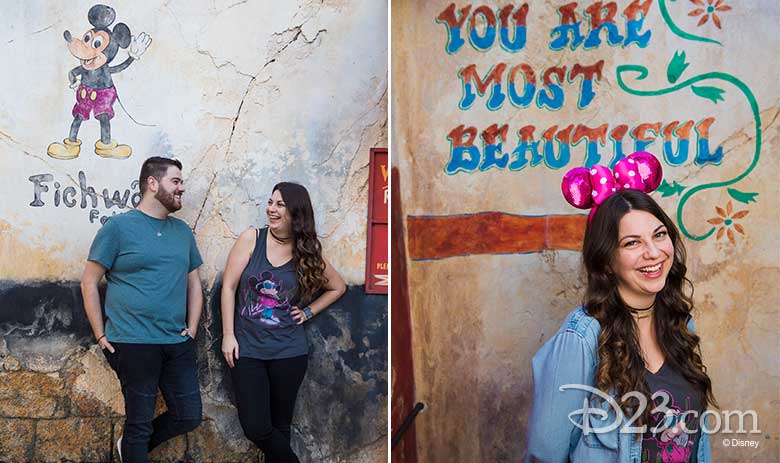 One of the most popular walls, the You Are Most Beautiful wall (#youaremostbeautifulwall), is an excellent way to give everyone a reminder of just how great you are.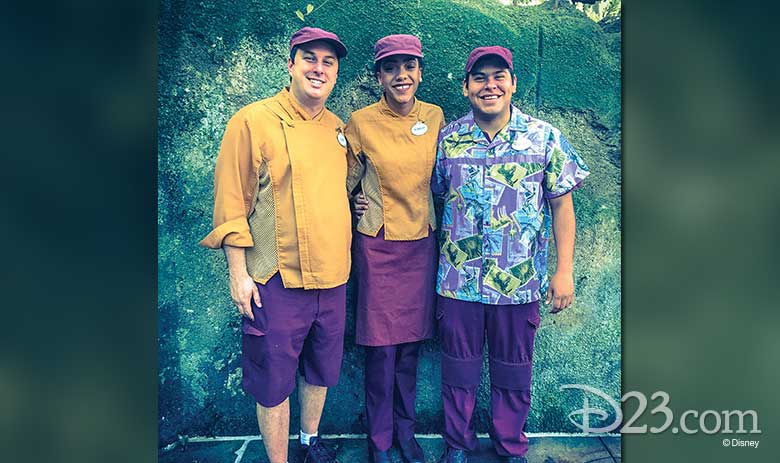 Moss Wall—Pandora: The World of Avatar
For the greenest, most adventurous wall, you just have to fly to Pandora—The World of Avatar. The Moss Wall (#mosswall) is located near Satu'li Canteen, and it's an out-of-this-world spot to outlive your wildest wilderness dreams.
Disney Hollywood Studios
Checkerboard Wall—Toy Story Land
We're so excited about the opening of Toy Story Land, and not just for the new rides and eats, but for all the new spots to snap a few photos! One of those is the Checkerboard Wall (#checkerboardwall) located by Toy Story Mania!
Toy Story Block Wall—Toy Story Land
As you continue your day as an honorary toy in Toy Story Land, head over to the Toy Story Land Block Wall (#toystorylandblockwall), where you can prove just how joy-filled and toy-filled Andy's backyard is!
Popsicle Wall—Toy Story Land
Golly bob howdy! Not only does the new Toy Story Land offer exciting new eats and attractions, but also great new walls to pose in front of! The Popsicle Wall (#popsiclewall) quickly became a fan favorite, and we can see why! Find this wall over at the exit of Toy Story Mania!.
Incredibles Celebration Wall—Disney's Hollywood Studios
Even though it's been a few months since Incredibles 2 landed in theaters, we'll never stop celebrating our favorite family of Supers. Located at the entrance of Disney's Hollywood Studios, this all-new wall (#incredibleswall) transports you to the city of Metroville, the very place the Parrs call home. And, who wouldn't want to be transported to a world filled with laser-eyed crime-fighting babies?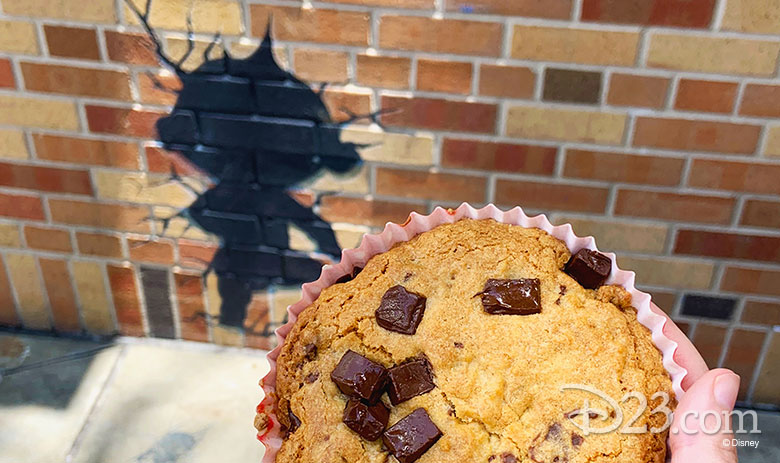 Jack-Jack Wall Cutout—Disney Hollywood Studios
Right across from the Incredibles Celebration Wall, next to the giant thermos, you can find the baby, the myth, the cookie-eating legend himself, Jack-Jack (#jackjackwall)! As per usual, he's too fast for us! Fueled by Jack-Jack Cookie Num Nums (which you can taste for yourself!) the youngest member of the Parr family has already blasted his way through the wall onwards towards his next adventure. But, you can take a picture alongside the slight damage he made!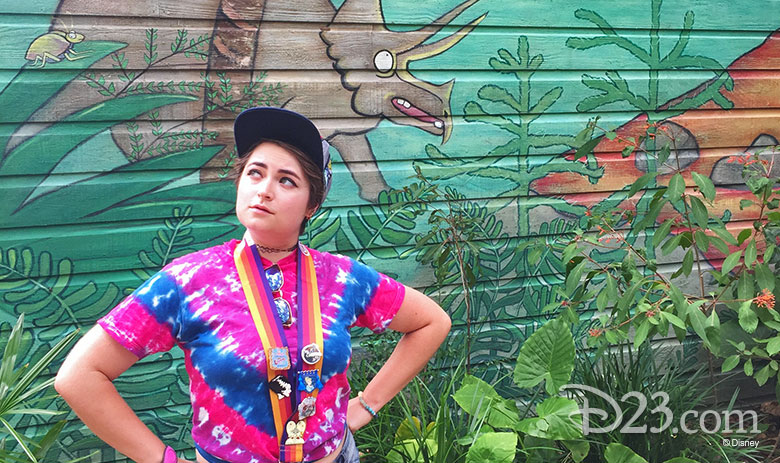 Dino Wall—Disney's Animal Kingdom
In DinoLand U.S.A. at Disney's Animal Kingdom, you won't just be walking amongst some of the most ancient creatures to roam Walt Disney World, you'll be transported back to their time. With the Dino Wall (#dinowall) as your backdrop, you can fool all of your friends into believing you had a brief time-traveling adventure on your latest Disney trip.
Disney Hotels
Neon Mickey Wall – Disney's Contemporary Resort
Mickey's legacy burns so bright, we can't help but snap a couple photos! At The Neon Mickey Wall (#neonmickeywall), located at Disney's Contemporary Resort, you can live a moment (and capture it) in technicolor, so your photo can shine just as bright as you!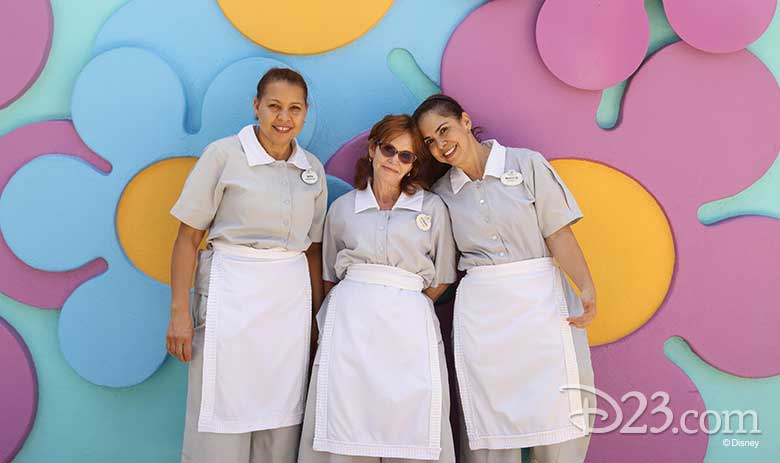 Flower Power Wall – Pop Century Resort
The Flower Power Wall (#popflowerwall) at Disney's Pop Century Resort is blooming with color and Instagram photo potential. With bright and bold flowers as your backdrop, we can see why Disney fans are flocking to show their love for flower power.
Disneyland Resort
Disneyland Park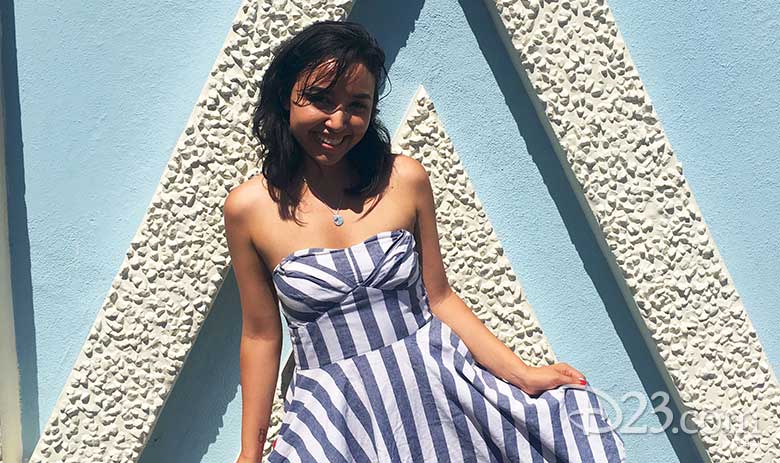 it's a small world Wall—Fantasyland
It might be a small world after all, but that does not limit our choices of prime photo points, especially around the attraction itself! Located to the left of the inimitable international ride, right behind Fantasy Faire Gifts, the towering blue and white it's a small world Wall (#itsasmallworldwall) is a flawless spot for grabbing a photo with friends.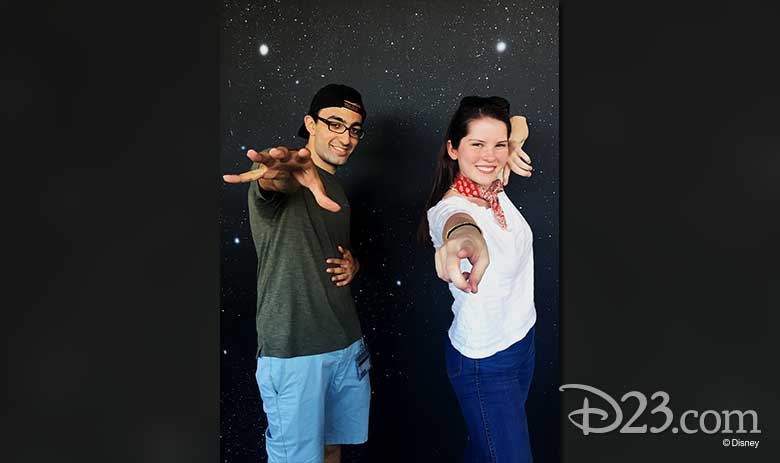 Star Wars Wall—Tomorrowland
In a galaxy far, far away, there is a wall strong with the force for all of you Wookiees, scoundrels, Jedi, and Sith. The Star Wars Wall (#starwarswall) wraps around Star Wars Launch Bay and you can choose spots with or without those famous words. May the force be with you… as you snag a couple photos!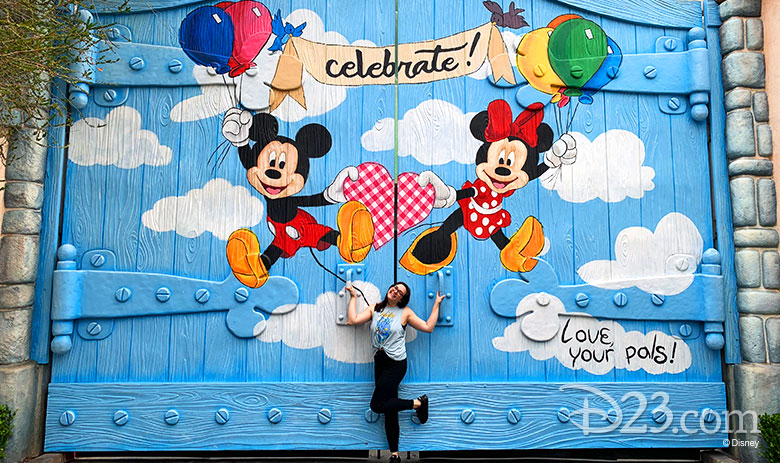 Mickey Mouse and Minnie Mouse Celebration Wall—Mickey's Toontown
Swing on over to Mickey's Toontown to take a quick picture in front of the brand-new Mickey Mouse and Minnie Mouse Celebration wall! Located where the Minnie Mouse polka dot wall used to be next to Minnie's house, this wall is inspired by the mouse that started it all, and his leading lady.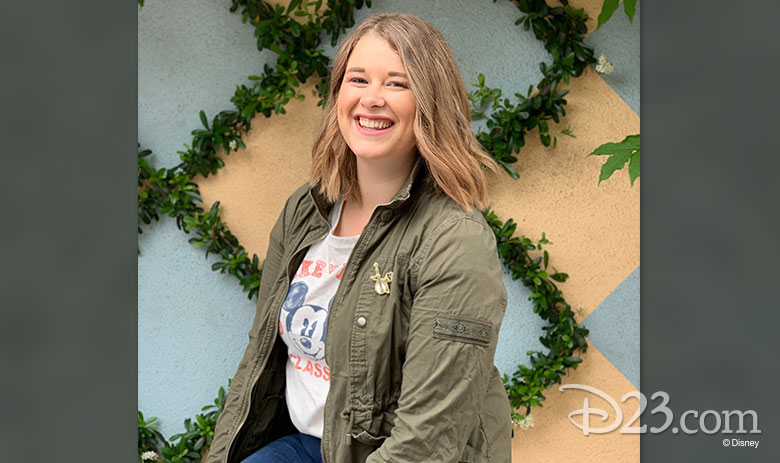 Vine Wall—Disneyland
When you're heading over to it's a small world for the traditional ride on the classic attraction, be sure to stop at the Vine Wall, right next door. It's the perfect backdrop to mark the occasion of your worldly adventure on the classic attraction.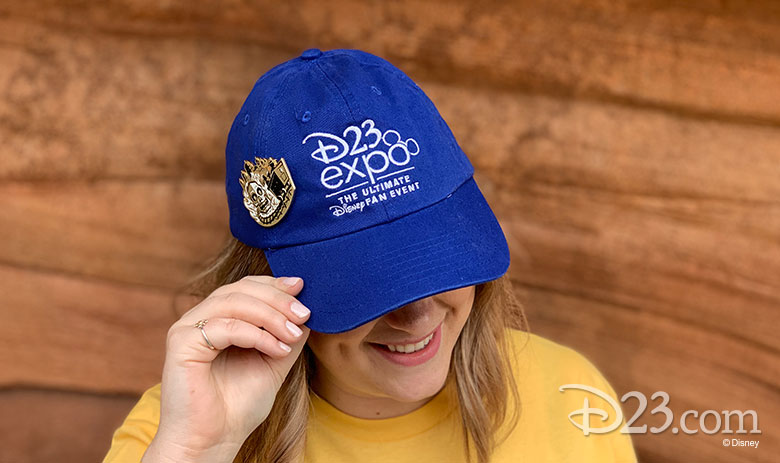 Frontierland Wall—Disneyland Resort
While, by the looks of it, you may think this wall was in Cars Land at Disney California Adventure, it's actually tucked away between Fantasyland and Frontierland. The Frontierland Wall (#frontierlandwall) makes for a natural backdrop to add a spot of uniqueness to your photo gallery.
Downtown Disney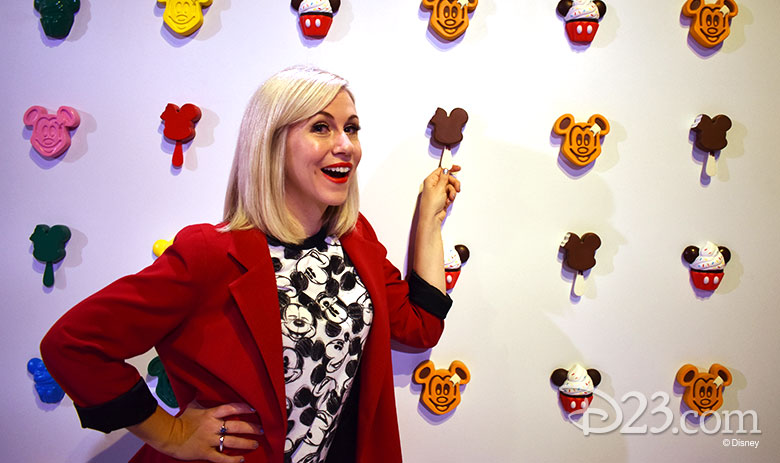 Pop-Up Disney! A Mickey Celebration
Something extra special has made its way to Downtown Disney. The Pop-Up Disney! A Mickey Celebration is filled with unique photo opportunities to celebrate the true original. For a more in-depth look at all of the Instagram-worthy backdrops inside, click here.
Disney California Adventure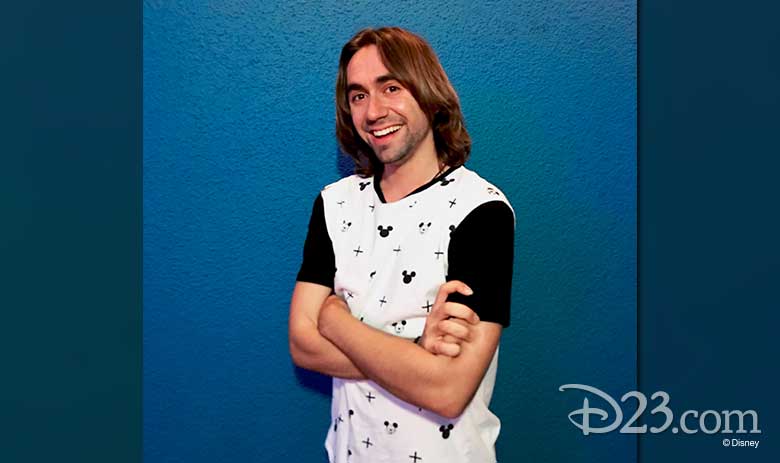 The Blue Wall—Hollywood Land
Is there a more classic color than blue? The famous Blue Wall (#bluewall) in Hollywood Land will make you feel like royalty when you stop for a snapshot at this regal wall.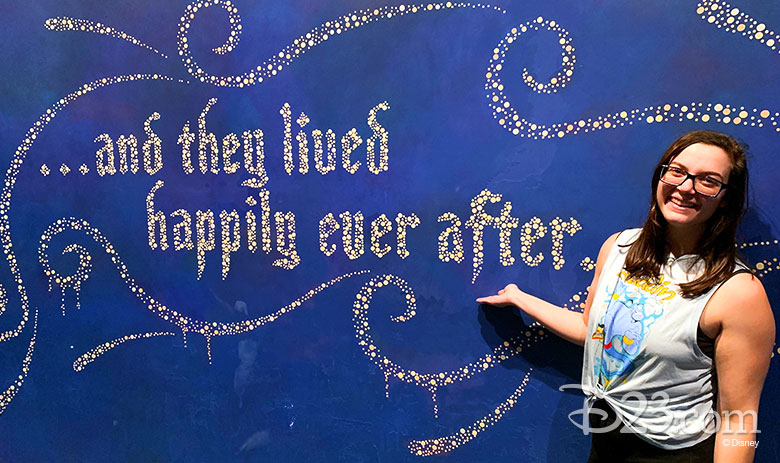 Happily Ever After Wall—Hollywood Land
Whether you're celebrating a special milestone or you cherish those famous three words, this wall is a perfect spot to stop and take quick photo. The Happily Ever After Wall (#happilyeverafterwall) can be found in the tunnel going from the Animation Academy into Off the Page.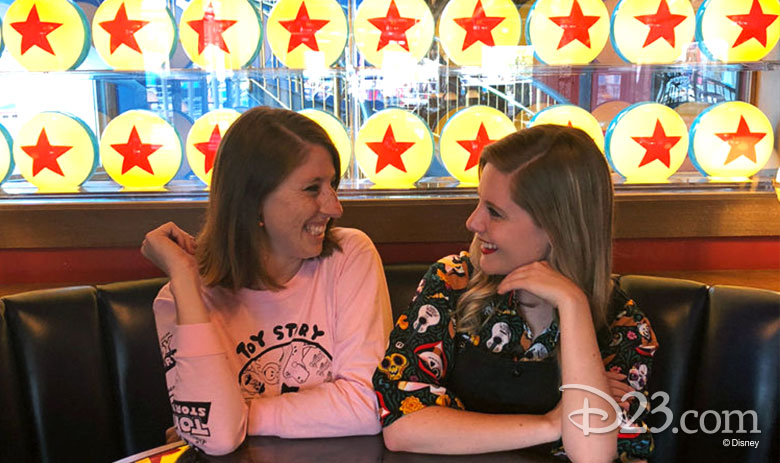 Luxo Ball Jr. Ball Wall—Pixar Pier
With the addition of Pixar Pier, there are even more great locations to take a quick picture. One of our favorite stops is right inside the Lamplight Lounge at the Luxo Ball Wall (#luxoballwall). Let Luxo light up your photo as you stop for a quick photo shoot (and, of course, snack on some Lobster Nachos, because how can you not?).