By Zach Johnson
Disneyland Resort and Walt Disney World Resort have announced that all of their major quick and table service restaurants will soon be serving plant-based options. Guests can choose from more than 400 sweet and savory creations, including several new dishes. Because guests have embraced existing plant-based offerings, the two Resorts were inspired to expand their menus and introduce a new menu icon, a green leaf, making it easier than ever to find these creations.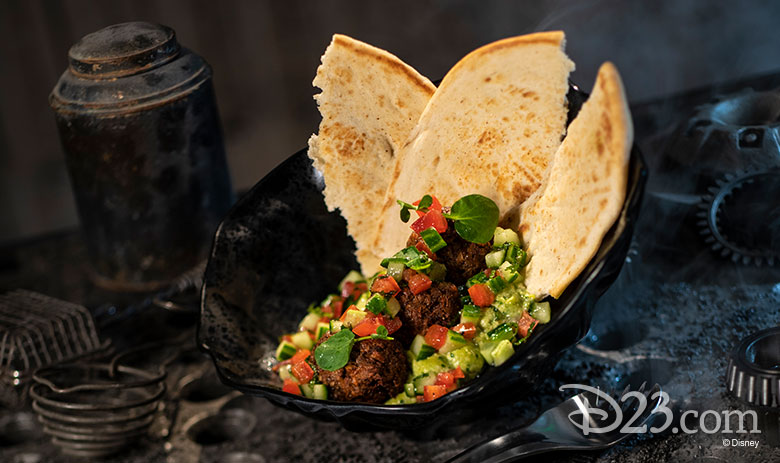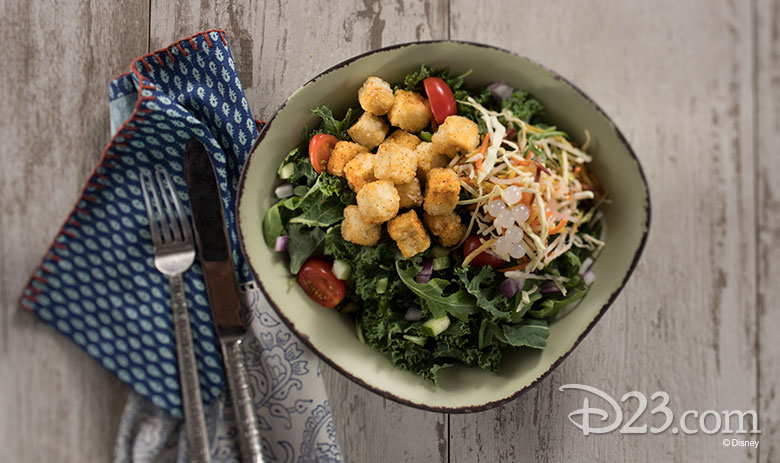 Mouths will be watering over the delectable plant-based items already at Disney Parks, such as the Shiriki noodle salad from Jungle Navigation Co. LTD Skipper Canteen at Magic Kingdom Park (noodles, edamame beans, mushrooms, green mango, and cucumber, tossed with a sweet chili sauce); the Felucian garden spread from Docking Bay 7 Food & Cargo at Star Wars: Galaxy's Edge at Disney's Hollywood Studios at Walt Disney World Resort and Disneyland Park at the Disneyland Resort (plant-based "kefta," herb hummus, tomato-cucumber relish, and pita); the chili-spiced crispy fried tofu bowl from Satu'li Canteen at Disney's Animal Kingdom (crispy tofu, seasoned with chili-spice, topped with a crunchy vegetable slaw, boba balls, and choice of base and sauce); and the plant-based cashew cheesecake from California Grill at Disney's Contemporary Resort. Preview additional menu items in the video from the Disney Parks Blog:
Each of the fun and flavorful options are made from plant-based ingredients—fruits, grains, legumes, nuts, seeds, and vegetables—and without animal meat, dairy, eggs, or honey. At quick service locations on October 1 and at table service locations on October 3, Walt Disney World Resort will add the plant-based menu icon and introduce new options at its theme parks and resort hotels. In the spring of 2020, the menu icon and many new plant-based options will arrive at Disneyland Resort. Across the world, Disney Parks are already serving up delicious plant-based fare, including risotto-style spelt with mushrooms at Disneyland Paris; pan-fried vegetables with plant-based dumplings at Hong Kong Disneyland; and caramel mix nuts banana cake at Shanghai Disney Resort. While sailing the high seas aboard Disney Cruise Line, guests can enjoy everything from a plant-based chili dog to plant-based eggs to chocolate truffle cake.