By Savannah Salazar
It's the most spooktacular time of the year at Walt Disney World and Disneyland Resort. The Halloween season brings a chill of utter excitement around the parks from the Mickey-shaped pumpkins paving the streets, to Disney friends donning their best (and not-so-scariest) costumes and our favorite villains taking center stage. Plus, how could we forget the best part of Halloween? The treats! We rounded up a few of the fang-tastic sweets at Walt Disney World and Disneyland Resort that we can't wait to sink our teeth into: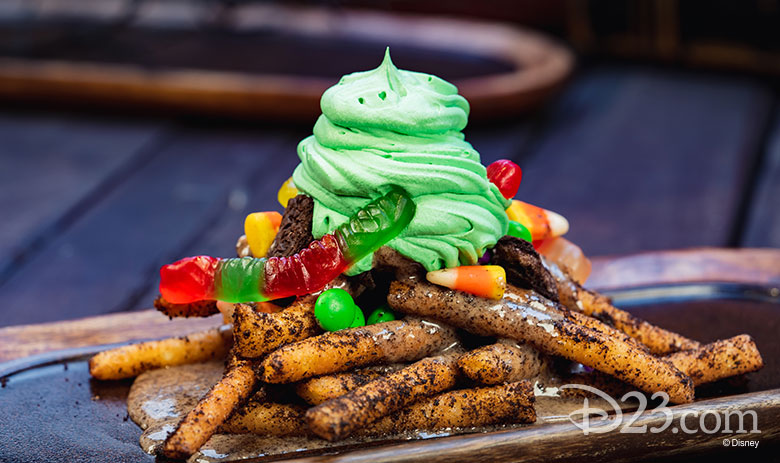 1. Oogie's Worms & Dirt Funnel Fries at Disneyland Resort
Well, well, well, what have we here? We're not joking when we say worms and dirt never looked this good. This dead-cadent snack is Oogie's special batch of fries dusted with Oreos and green whipped cream, perfect for any gambling Boogie Man or for us, guys and ghouls.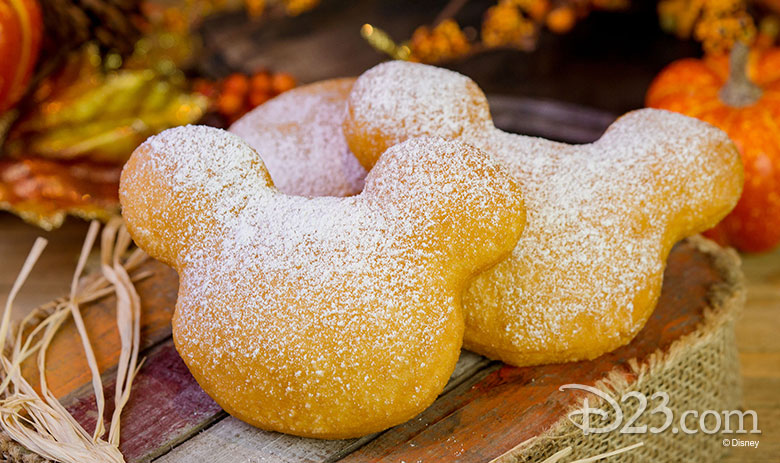 2. Pumpkin Spice Beignets at Disneyland Resort
What's the fall season without a little spice? Pumpkin spice that is! Available at the Mint Julep Bar, we'll gladly name these beignets the pumpkin king of treats.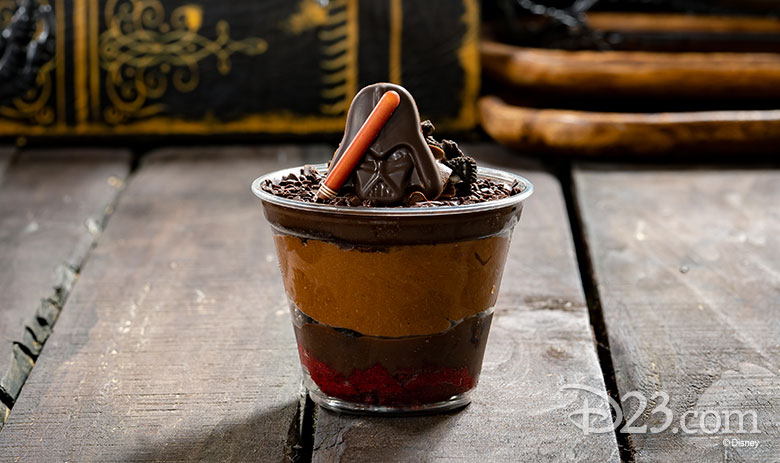 3. Darth by Chocolate Parfait at Disneyland Resort
Do not underestimate the power of the sweet side. This treat brings the forces of red velvet cake, dark chocolate mousse and ganache together in this scary good parfait.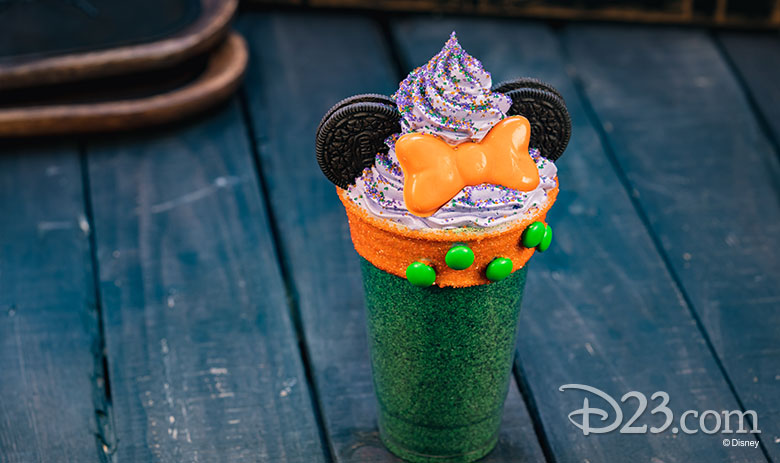 4. Minnie Witch Shake at Disneyland Resort
It's only fitting that style icon Minnie Mouse gets the most stylish dessert. A mint chocolate shake topped with multicolored sprinkles, Oreo ears and a bright orange bow—a Minnie Mouse staple—it's almost too boo-tiful to eat.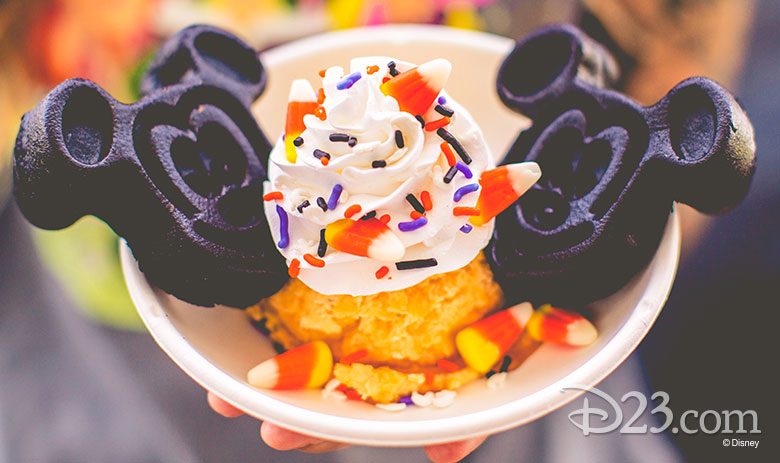 5. Chocolate Mickey Waffle Sundae—Party Exclusive at Walt Disney World Resort
Our favorite breakfast snack gets a ghoulishly good spin! You can now get chocolate Mickey-shaped waffles garnished on top of pumpkin gelato at Magic Kingdom's Sleepy Hollow.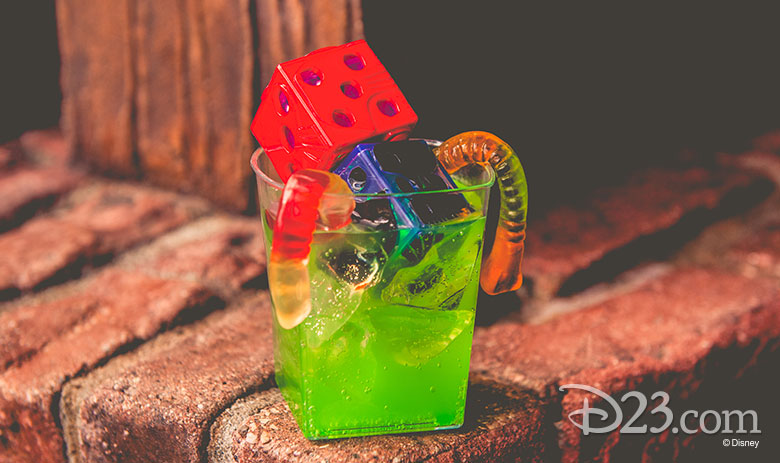 6. Snake Eyes—Party Exclusive at Walt Disney World Resort
What's this? An Oogie Boogie drink, you say? Embellished with gummy worms and Oogie's signature snake eye dice, this green apple concoction is a perfect pair for all your sweets.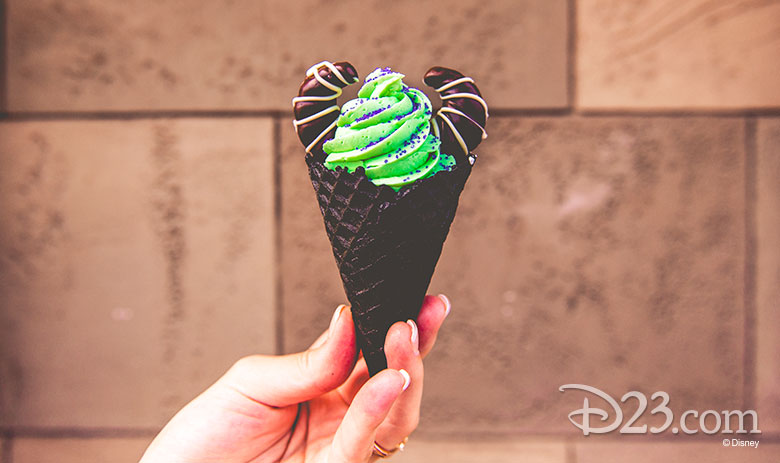 7. Maleficent Cone at Walt Disney World Resort
Something is brewing over at Storybook Treats. Inspired by "The Mistress of All Evil" herself, this lime soft-serve is too wickedly delicious to resist.
For even more delicious treats, check out Disney Parks Blog's spooktacular Foodie Guides for Disneyland Resort and Walt Disney World Resort.