By the D23 Team
Disney twenty-three 2020 Fall Issue
Disney twenty-three 2017 Summer Issue
Disney twenty-three 2016 Summer Issue
Disney twenty-three 2014 Spring Issue
Disney twenty-three 2011 Fall Issue
Every quarter, D23 Gold Members get an exclusive magazine full of Disney magic—Disney twenty-three magazine. Delivered directly to fans' doorsteps, the magazine is a portal to inside details on the latest news from Disney movies, television shows, theme parks, video games, and more! If you've been a member from the beginning, your library if full of these collectible issues—but if you've joined the club more recently (Welcome!), you might be missing some memorable issues. If you want to make your collection complete, you're in luck! We've offering some of our back issues for purchase, including issues celebrating 65 Years of Disneyland, 40 Years of Walt Disney World, the opening of Shanghai Disney Resort, and more iconic moments in recent Disney history.
All magazines will be available on shopDisney for D23 Gold Members starting October 11 at 7 a.m. PT: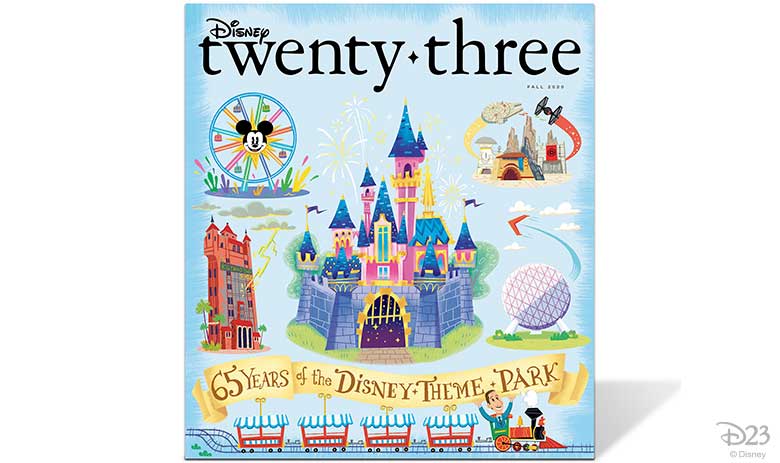 Disney twenty-three 2020 Fall Issue
It was 65 years ago that Disneyland first welcomed guests to enjoy a new kind of experience: the theme park. And to mark the occasion, Disney twenty-three has created a one-of-a-kind, stand-alone issue, filled with rich stories and stunning photography that look at the development and evolution of the Disney theme park. Disney artist Ricky De Los Angeles created an exclusive wrap-around cover for the issue featuring colorful illustrations of iconic attractions (and snacks!) from Disney parks around the world. Disney Parks, Experiences and Products Chairman Josh D'Amaro penned a special "Editor's Letter" for readers, highlighting his deep connection with the theme parks, and stories include exclusive interviews with Disney Legends Tony Baxter and Wing T. Chao; Imagineers Tom Fitzgerald and Bhavna Mistry; original Mouseketeer Bobby Burgess; and Walt Disney Imagineering President Bob Weis.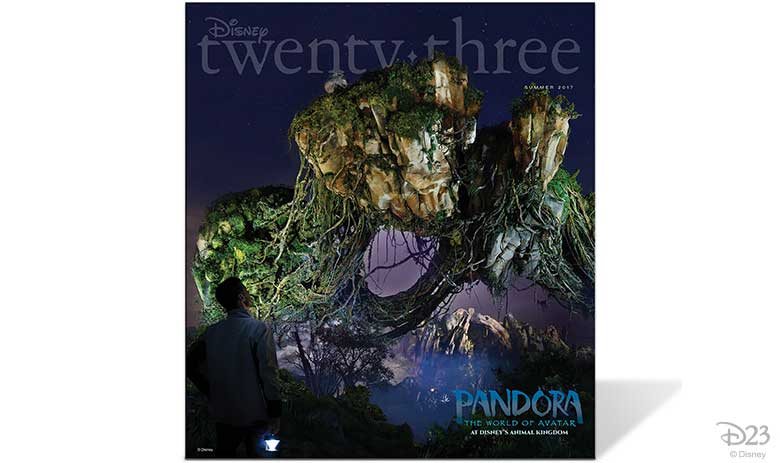 Disney twenty-three 2017 Summer Issue
The creative minds behind one of Disney's newest lands give Disney twenty-three an exclusive look at the spectacular addition to Disney's Animal Kingdom. Plus, exclusive interviews with the new crew of Pirates of the Caribbean: Dead Men Tell No Tales, Thor: Ragnarok's Chris Hemsworth, and the driving forces behind Cars 3.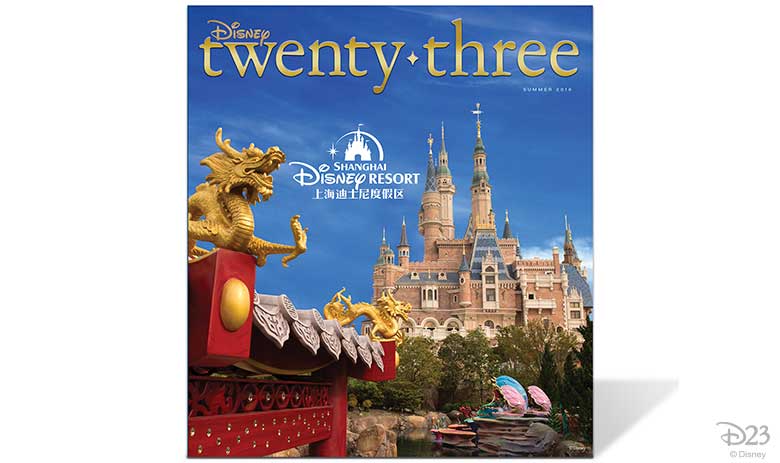 Disney twenty-three 2016 Summer Issue
Through spectacular photography and in-depth articles, Disney fans got an advance look at the one-of-a-kind theme park that is authentically Disney and distinctly Chinese. Plus, D23's summer movie preview features exclusive interviews with Finding Dory's Ellen Degeneres, Pete's Dragon's Bryce Dallas Howard, and The BFG director Steven Spielberg.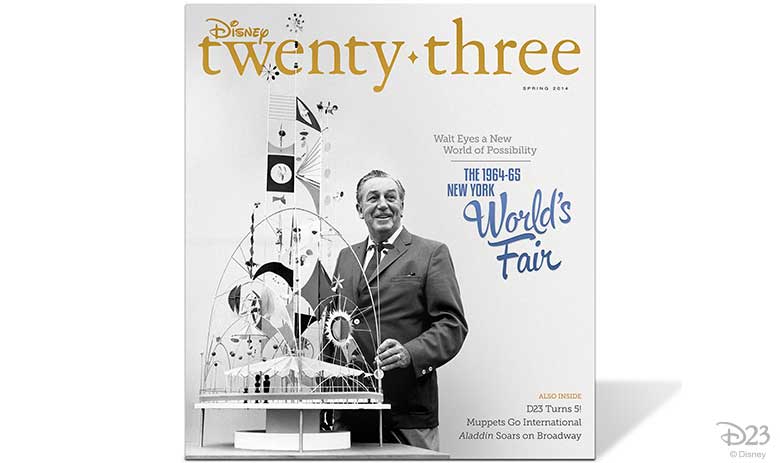 Disney twenty-three 2014 Spring Issue
The 1964–'65 World's Fair in New York marked the creation of landmark Disney technology, music, and attractions, including it's a small world, Audio-Animatronics® technology, Great Moments with Mr. Lincoln, and the Carousel of Progress.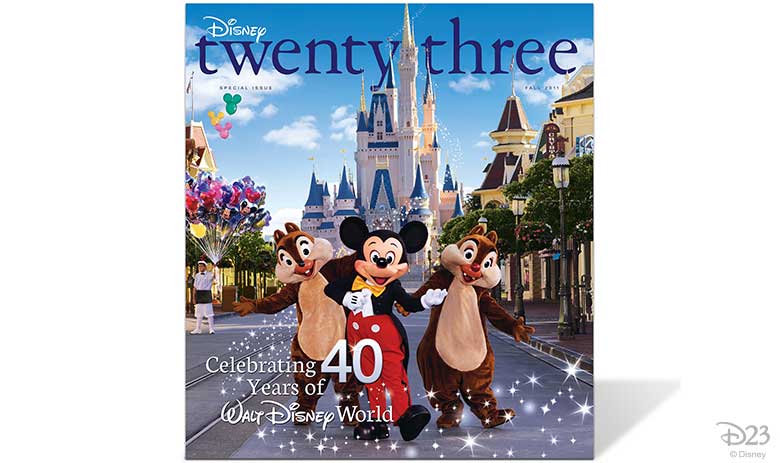 Disney twenty-three 2011 Fall Issue
The issue celebrates Walt Disney World's 40th anniversary with the story of how Walt's "vacation kingdom of the world" became a reality in Florida. In addition to the look back at the excitement leading up to the spectacular opening of the Walt Disney World Resort in October 1971, Disney twenty-three's fall issue includes an intimate, never-before-told portrait of Walt's brother Roy, by his grandson Roy P. Disney. Roy O. was the executive responsible for making sure that the park opened on time … and on budget.
*Available while supplies last. To purchase, you must log in to shopDisney.com with the Disney account tied to D23 Gold Membership. Magazines are sold separately for $19.99 each, plus applicable sales tax. Shipping not available to PO boxes; shipping and handling fees may vary for all online orders. Other restrictions may apply. All information is subject to change including, but not limited to, artwork, release dates, editions sizes, and retail prices.