By Beth Deitchman
A little fall of rain couldn't dampen the spirits of those who gathered before Shanghai Disney Resort's Enchanted Storybook Castle for the grand opening of Disney's newest theme park and its first resort in mainland China. In fact, Vice Premier of China Wang Yang joked that the drizzle was a sign of good luck! There have been just six times in history when Disney fans have been able to celebrate the debut of a brand-new resort, and June 16, 2016, will be a day that we always remember.
Here are just some of the memories we'll treasure from this spectacular event: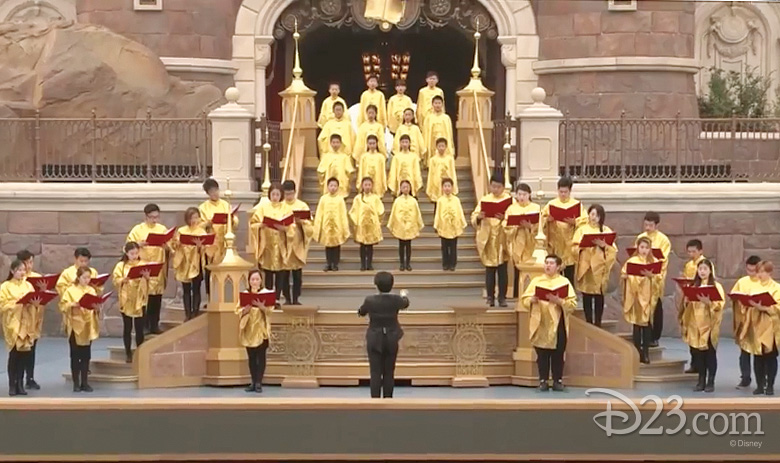 A multi-generational choir took the stage in front of Disney's largest castle to date and sang "When You Wish Upon A Star." The Chinese-style arrangement, the stunning setting, and the song's timeless sentiment brought tears to our eyes as we paused to reflect upon the magnitude of this event.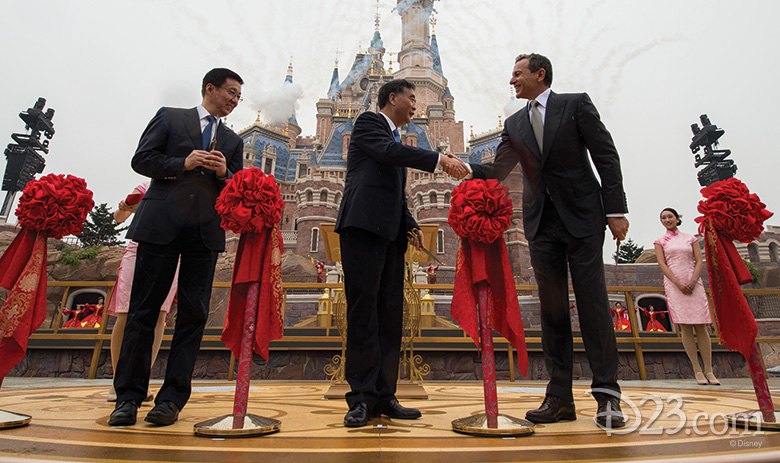 Disney Chairman and CEO Bob Iger addressed the crowd—greeting them in Mandarin, as well as in English—and said, "Together we have created an extraordinary destination, a magical place unique in all the world, where East meets West, the past meets the future, and anything is possible for those who believe. It is our sincere hope that this spectacular place will inspire wonder and create joy for the people of China for generations to come." Iger read the words that are now inscribed on Shanghai Disneyland's dedication plaque, which echo those we've seen at Disneyland in California since 1955: "To all who come to this happy place, welcome. Shanghai Disneyland is your land. Here you leave today and discover imaginative worlds of fantasy, romance and adventure that ignite the magical dreams within all of us. Shanghai Disneyland is authentically Disney and distinctly Chinese. It was created for everyone, bringing to life timeless characters and stories in a magical place that will be a source of joy, inspiration and memories for generations to come."
President Barack Obama sent a congratulatory letter, which Iger read to the crowd. Obama stated that Shanghai Disney Resort blends "American business with the beauty and rich cultural heritage of China" and that the resort "captures the promise" of the bilateral relationship between the U.S. and China.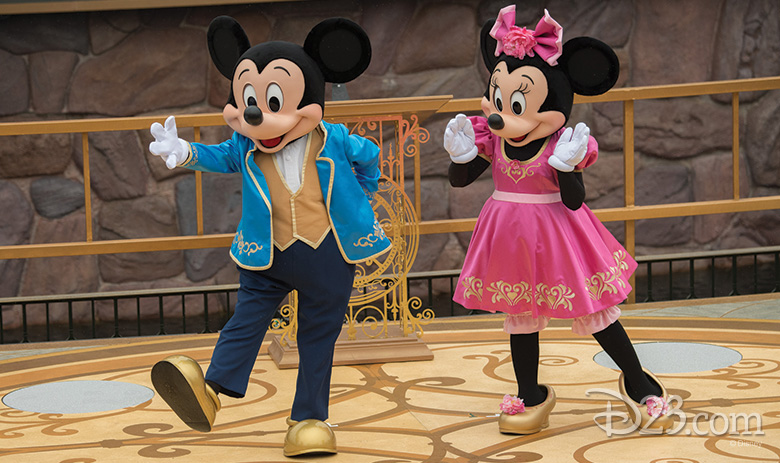 Our favorite Disney characters made a grand entrance, and it was exciting to see them in their new Shanghai attire. It was literally a "golden moment," from Mickey and Minnie's gold shoes to Elsa's shimmering metallic dress, to the dazzling overlay that was added to Ariel's aquamarine dress.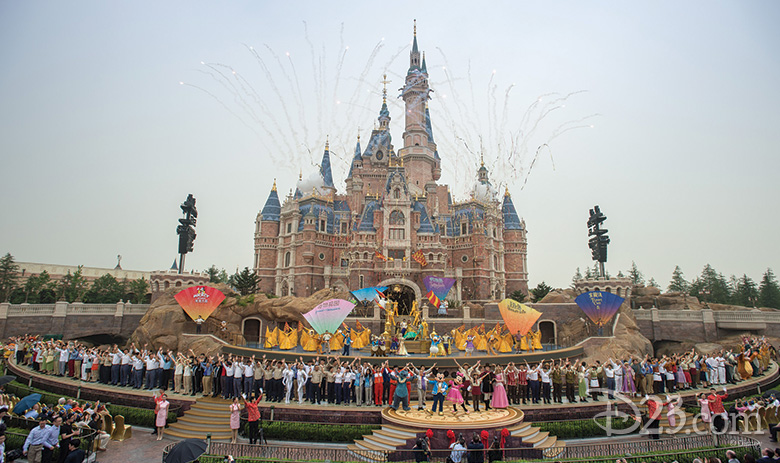 There's no grand finale like you'll find in a Disney park. The grand opening celebration closed with a ribbon-cutting, fireworks, and a festive performance. Red and gold—the colors of the Chinese flag—were in abundance as dancers waved colorful flags, twirled their shimmering skirts, and were joined by characters including Baymax, Timon, and Duffy the bear. The brand-new song featured echoes of iconic favorites like "A Whole New World" and "Some Day My Prince Will Come" and it felt—like all of Shanghai Disney Resort—"authentically Disney and distinctly Chinese."
With a final flourish of fireworks, Shanghai Disneyland was declared to be open, and the next chapter in Disney's rich history was off to a spectacular start.