By Beth Deitchman
"I like that word, 'surprise, surprise!' You know what I'm saying?" Lionel Richie asked, following Sunday night's episode of American Idol—the second to be filmed completely remotely. And we know exactly what he was saying! The evening was chock-full of unexpected moments of delight—from special appearances from musicians extraordinaire Stevie Wonder, Darius Rucker, and Charlie Puth; to the exciting reveal of this season's top 10… which, thanks to the judges' save, turned into a top 11.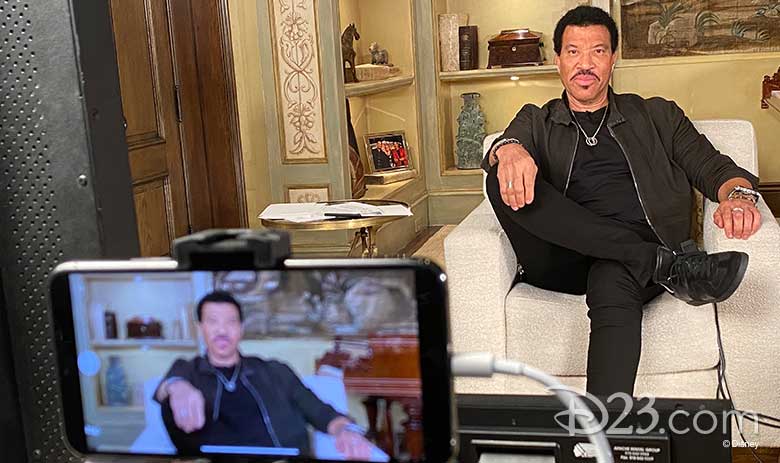 The remote shows, Richie said, are coming together through "a group effort like I've never seen before." He's been thrilled by how innovative the contestants have been with their performances, and emphasizes, "We're all kind of communicating by this amazing technological approach…How this show is rolling out is amazing. It really is amazing to see it all come together."
During a virtual press conference after this week's episode, Richie was joined by his fellow judges, Katy Perry and Luke Bryan, to give us the inside scoop on which performances blew them away this week, what we might expect from the upcoming season finale, and even how they're dealing with hair and makeup challenges. Here are some of the fun facts we learned: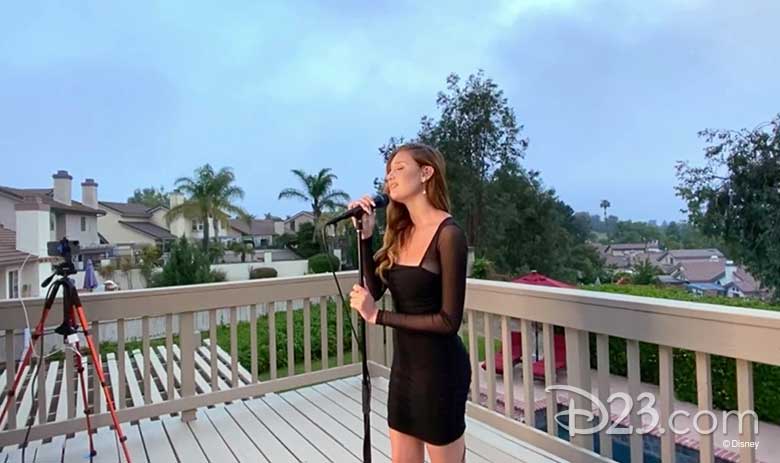 It was a unanimous decision for the judges to give their only save for the season to Makayla Phillips.
"There was no pulling of legs and fights breaking out," Katy Perry reassured us, stressing, "She's an incredible singer, first and foremost, and we based our decision on the talent." At this point in the competition, Perry pointed out, all of the remaining contestants are so skilled that any one of them has the potential for superstardom.
Luke Bryan believes that Phillips has what he referred to as an "eye of the tiger" look. "She's got a little swagger and a little confidence and that's really great," he said, sharing that he's been a fan since her first audition. "I know I wanted that voice to get out there one more time for America to figure out what they wanted to do."
The judges were just as moved as we were by the Idol hopefuls' performances from home.
"Francisco made me cry," Perry said of Francisco Martin's tender rendition of James Arthur's song, "Falling Like the Stars." "I think it was the lyrics and the way he delivered them, the way he kind of looked into the iPhone," she said with a laugh, acknowledging the new technology the contestants have learned to use to great effect. "It was just a powerful moment that I connected with."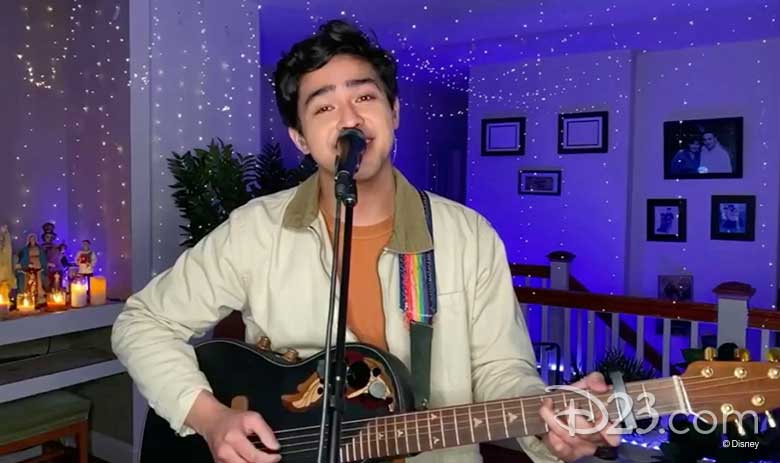 Richie has an affinity for a foursome that he lovingly referred to has his "aw shucks and shy guys": Dillon James, Jonny West, Francisco Martin, and Arthur Gunn. "For me, what I love about them is they are so talented, but I think they are surprising themselves when they get voted to the next level. They're almost in shock that they made it. I think what we're discovering is them discovering themselves," Richie said.
Staten Island-based Julia Gargano's tribute to her home city, her moving performance of Billy Joel's "New York State of Mind," landed with all three judges. Bryan shared, "When you look at her being a really hardcore, New York prideful girl, and to be able to, at this point, do that whole moment today and honor New York, it was just a really cool moment with everything New York is dealing with right now."
All three judges are developing new skills while staying safe at home.
Before the remote shows began, Bryan reached out to the makeup artist who usually tours with him for advice. "She put a little kit together and some instructional videos—and I guess blessed it with some rosary beads and prayed and prayed I would get it right," he laughed.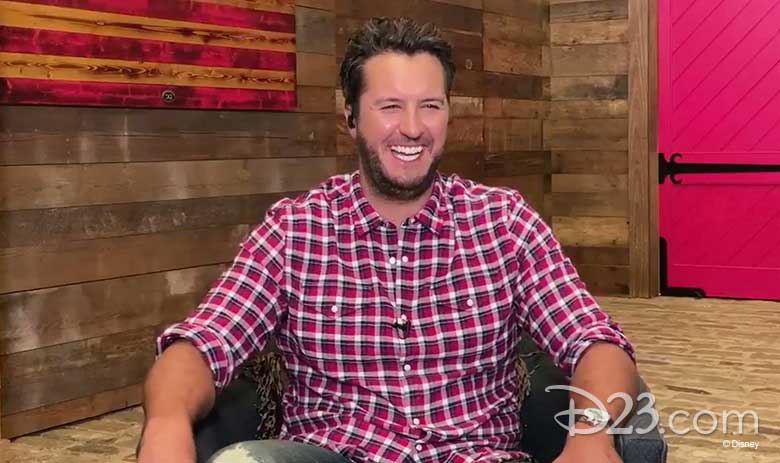 Richie acknowledged that his hair is growing in more than he'd been used to, but he's OK with that. He shared, "I'm very happy to see it from one respect: I came from an era when hair was there, so I'm just glad to see it coming back in good strong form."
Perry admitted that she doesn't typically wear a lot of makeup in her down time, but she has a drawer full of products that she's been able to go to. "I'm thankful to know how to apply a false eyelash," she stressed, confessing that she feels more challenged when it comes to her hair. "I'm utilizing headbands and big earrings and trying to distract from my hair," she said.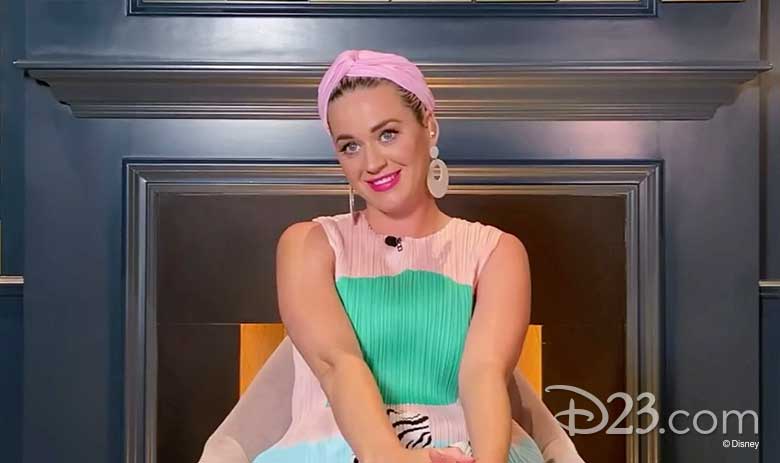 The coming weeks will bring more surprises… and some Disney Magic!
Next Sunday, ABC will air The Disney Family Singalong Volume II and Katy Perry plans to bring her own blend of pixie dust to the special, which will air immediately before American Idol. During Sunday night's American Idol episode, the expectant mom told Ryan Seacrest that she'll be "leaning into" the theme of Mother's Day. "For me, it's all about what I grew up listening and watching with my own mom, so I wanted to do a song from when I was a little girl and has special meaning to me," Perry said.
The Idol hopefuls will also explore the worlds of Disney on next week's show. Each remaining contestant will perform two songs: one from the renowned Disney songbook and the second dedicated to the mother figures in their lives as a Mother's Day tribute.
And when it comes to the season finale, viewers should continue to expect the unexpected. "I think all of us are thinking about ways we can contribute from our houses, something interesting for the final show," Perry said. "I think our producers, they have some tricks up their sleeves. I know Lionel's got something up his sleeve. I've got something up my sleeve, and Luke does, too!" she promised. "We want to keep it spicy!"
Tune in to American Idol next Sunday, May 10, to find out who America voted into the Top 7, and to see the hopefuls take on some of your favorite Disney songs. The fun starts at 7 p.m. ET with The Disney Family Singalong: Volume II, followed by American Idol at 8 p.m. ET.