By Courtney Potter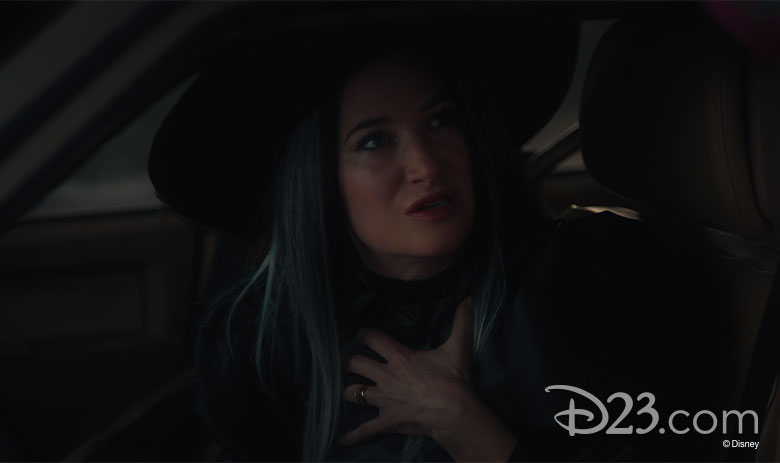 Take a Listen to "Agatha All Along" from Marvel Studios' WandaVision
Some spoilers ahead—so overt your eyes and/or scroll down a bit if you're a tad behind on a certain series featuring Wanda Maximoff and Vision (no judgement here)…
As you may or may not have realized, Marvel Studios' WandaVision—now airing on Disney+—has already featured several songs from Robert Lopez and Kristen Anderson-Lopez, the Oscar® winning songwriting duo behind the music of Frozen and Frozen 2. And that includes an earworm of a new song in episode seven ("Breaking the Fourth Wall"), sung by series costar Kathryn Hahn. (Turns out she isn't just a meddlesome neighbor.)
Want another listen to "Agatha All Along"? You're in luck! It's now available on several music streaming platforms—including Amazon Music, Apple Music, Pandora, and Spotify. Lopez and Anderson-Lopez recently told our pals at Marvel.com that they hoped to write a song for Agatha that had a "witchy, ghoulish feeling"… and we'd have to agree.
Look for new episodes of WandaVision on Fridays, now through March 5!
5 Fantastic Things to Watch This Weekend
It's about that time, y'all… Grab the perfect spot on your couch, plate up some snacks, and settle in for some good weekend viewing from around the worlds of Disney. Jonas Brothers: The Concert Experience? Oh yeah. All three seasons of Disney XD's Pair of Kings? You betcha! And there's even more where that came from—so mark your calendar and make sure there's some Welsh cheddar on that charcuterie board. (That's our fave.)
Cute Doggo Alert—Pooch Perfect Coming to ABC Next Month!
Dog lovers will be tickled pink by this just-announced news from ABC: Pooch Perfect, hosted (and executive produced) by Rebel Wilson, is an eight-episode dog grooming competition series showcasing 10 of the best dog groomers in the country. Along with their assistants, they'll compete in a series of totally paw-some themed challenges in hopes of taking home the grand prize.
Each week on Pooch Perfect, teams will compete in the Immunity Puppertunity challenge, where one team will earn immunity from elimination. Then, in the Ultimutt Challenge showdown, the remaining teams will face off in an epic grooming transformation, which they will show off on the illustrious dogwalk. An all-star trio of celebrity judges—reality star and renowned dog lover Lisa Vanderpump, celeb dog groomer Jorge Bendersky, and veterinarian Dr. Callie Harris—will be tasked with voting on the incredible creations and ultimately force one team back to the doghouse every week. It all leads up to the season finale where the top three teams compete for a giant cash prize and the coveted Pooch Perfect first place trophy!
Have a doggone good time with Pooch Perfect beginning Tuesday, March 30, only on ABC.
New Trailer for The Falcon and The Winter Soldier
One big reason we're already looking forward to spring on Disney+ is the premiere of The Falcon and The Winter Soldier—and we can't quite believe its debut is now just around the corner. And to keep our appetites whet, we were just gifted a thrilling new trailer for the series, above.
Marvel Studios' The Falcon and The Winter Soldier stars Anthony Mackie as Sam Wilson (a.k.a. The Falcon) and Sebastian Stan as Bucky Barnes (otherwise known as The Winter Soldier); the series will find the pair—who first came together in the final moments of Avengers: Endgame—teaming up on a global adventure that tests their abilities… and their patience.
Directed by Kari Skogland, with Malcolm Spellman serving as head writer, the six-episode series also stars Daniel Brühl as Zemo, Emily VanCamp as Sharon Carter, and Wyatt Russell as John Walker. Look for it on Disney+ beginning March 19.
First Look at Disney and Pixar's Luca
A trip to the Italian Riviera sounds particularly nice right about now, dontcha think? Well, we can't actually make that happen in real life (although boy, we wish we could)—but we've truly got the next best thing: a first-look trailer for Luca, Disney and Pixar's next animated feature set smack in the middle of that mind-blowingly beautiful locale. Check out the clip, and hear directly from director Enrico Casarosa and producer Andrea Warren, here at D23.com.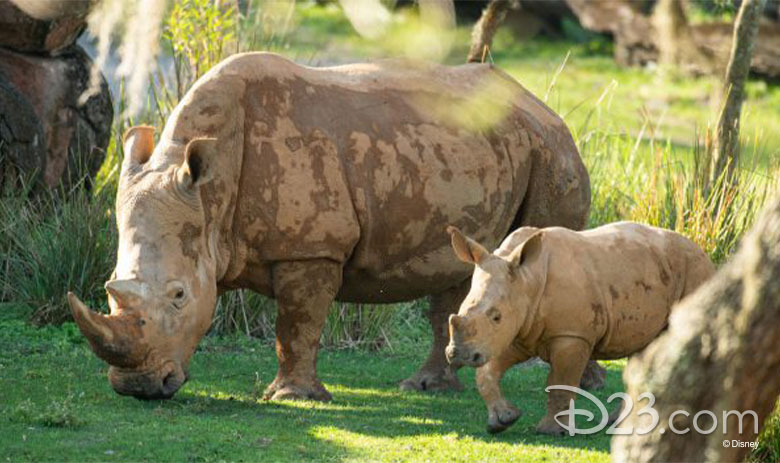 Ranger the Rhino Calf Joins the Herd at Kilimanjaro Safaris
Fun news from the good folks at Disney's Animal Kingdom park at Walt Disney World Resort: Four-month-old white rhino calf Ranger, joined by his mom Kendi, made his big savanna debut earlier this week at Kilimanjaro Safaris—joining the crash (that's the name for rhino herd; cool, right?) and marking a big rite of passage.
According to the Disney Parks Blog, rambunctious Ranger was eager to explore his new environment—plunging right into the mud alongside Kendi for a lovely wallow before taking off to check out all the sights around the savanna. He later made friends with his "aunties," Lola and Jao, before taking a well-deserved nap under Kendi's watchful eye. Should you find yourself at Kilimanjaro Safaris soon, make sure to keep your eyes peeled for both Ranger and Kendi.
(So many cute animals in one News Briefs! Can't say we're complaining.)
Veritable Smorgasbord of Disney+ Premiere Dates Announced
It was an embarrassment of riches earlier this week at the Television Critics Association Winter Press Tour, when Disney+ unveiled a slew of spring and summer premiere dates for some of their most anticipated series—including Marvel Studios' Loki, Star Wars: The Bad Batch, The Mysterious Benedict Society, Turner & Hooch, and more. Find out exactly how to mark your calendars, and see some brand-new images from a few of the series.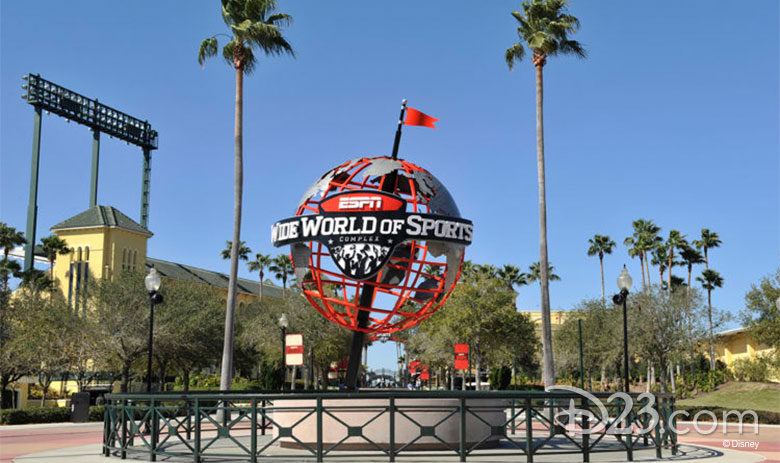 Scripps National Spelling Bee Returns This Summer
Nouns, adjectives, verbs—oh my! Yes, the Scripps National Spelling Bee will return this year with top spellers from across the U.S. and the globe gathering on Thursday, July 8, to compete in the nationally televised event.
The final rounds of this year's Bee will be hosted in person at ESPN Wide World of Sports Complex at Walt Disney World Resort. The finals, featuring 10-12 accomplished spellers, will be broadcast live in primetime on ESPN2.
Just how do those amazing spellers get there? They'll travel to the Orlando area having earned the right to compete in the finals by advancing through three levels of competition: the preliminary, quarterfinal, and semifinal segments. In years past, those three rounds were held over one week—known as Bee Week. But this year, due to the ongoing pandemic, the preliminaries, quarterfinals, and semifinals will be held virtually in the weeks leading up to the July 8 finals and will be broadcast live on ESPN platforms. The semifinals are slated for June 27, with dates for the earlier virtual rounds of the competition to be announced this spring.
We can't wait to w-a-t-c-h!
ICYMI: A Touch of Disney Comes to Disney California Adventure Park
There's a colorfully fun, not to mention delicious, event coming to Disneyland Resort this spring… and we've got all the details! Find out how you can take part in A Touch of Disney at Disney California Adventure park—it's a limited-capacity ticketed experience, by the way—right here at D23.com. One piece of advice: You'll wanna attend hungry!