By Zach Johnson
Soul of a Nation is billed as "a show by Black people, for all people, about the Black experience in America." Before ABC News launches the groundbreaking primetime newscast on Tuesday, March 2, at 10 p.m. ET/PT, the trio behind the highly anticipated newsmagazine—ABC News SVP of Integrated Content Strategy Marie Nelson and executive producers Eric Johnson and Robe Imbriano—spoke at length about Soul of a Nation's genesis and its significance during Friday's Winter TCA virtual press conference.
Each of the six episodes will explore a different theme, ranging from spirituality to Black joy, to activism in sports to the racial reckoning amid George Floyd's death, and beyond. "The series expands the vision of Black life in America in a way broadcast TV journalism has never done," said Nelson. For example, after Floyd's death, Imbriano said, "One of the things a lot of Americans realized is they really didn't understand these stories or know these stories. So, this is a way of presenting them in one show, but it is not for one people."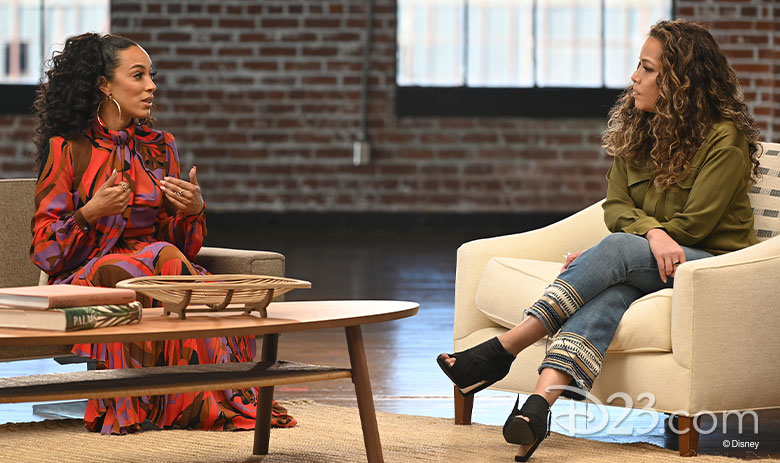 Soul of a Nation will see familiar faces—activists, celebrities, clergy, scholars, and more—gathering for entertaining and provocative conversations "in the kitchen" about current events. Each episode will be hosted by a different guest host, beginning with Sterling K. Brown on March 2, with Jemele Hill, Marsai Martin, and more to follow. A special performance featuring some of the nation's greatest musicians or spoken word artists—including Common, Andra Day, Cynthia Erivo, and John Legend—will close out each show.
In an ABC News exclusive, the premiere episode will see Pierre Thomas conducting a one-on-one interview with Harry Dunn, one of the many officers who defended the U.S. Capitol on January 6—the was the first U.S. Capitol police officer to speak out about what happened. Dunn, who was quoted numerous times during the impeachment trial, details the fury and horror of the insurrection at the Capitol; speaks about the role race played; and discusses race and policing nationally amid the Black Lives Matter movement. The episode will also show Byron Pitts traveling to Evanston, Illinois, the first locality in the country to fund a plan to distribute reparations to its Black residents; Sunny Hostin moderating an "In the Kitchen" conversation with Brown and Angela Rye; a mini-documentary by ESPN's The Undefeated chronicling the racial reckoning in film in the Black community; Adrienne Bankert sitting down for an interview with Legend regarding music, activism and the importance of telling Black stories in Hollywood; and much more.
In telling these stories, the hope is that all people will better understand the Black experience. As an example, Nelson recalled how she grew up idolizing broadcaster Andy Rooney, who got "the last word every week." With Soul of a Nation, she is excited for Black people to see themselves reflected in today's storytelling. Growing up in the 1970s, if a Black person appeared on TV, she said it was common to call friends and family—like "an early version of social media"—to let them know. "Those were exciting, monumental, life-shaping moments to see someone who looked like me represented on screen," she said. "But often they weren't truly telling our story—not with agency, authenticity, and fullness."
"We know Black America is not a monolith. Honest, open, emotional, both joyful and painful conversations from boldfaced names and everyday black Americans enrich the storytelling and perspectives found in the series," Nelson explained. "And we believe America will listen and gain understanding from these voices and from their experiences."
Soul of a Nation is the first broadcast network newsmagazine that aims to put Black life in America front and center. "The way we have been talking about the show, internally, was sort of a news variety show," Imbriano said. "We are covering real life, we are telling these stories, and we are out in the field doing very cinematic, short-film documentary features." One segment, for example, will focus on the Tulsa massacre, nearing its 100th anniversary, while another will see Linsey Davis interviewing Nick Cannon about today's cancel culture.
"I want my mother to see herself in the content that we're doing," Johnson said of the wide array of topics covered. "I want my little brother to see himself in the content that we're creating. My grandmother, my aunties—I want them to see themselves reflected in what we're doing. But we also want everybody to know that they can find themselves, too, in Black storytelling. Black stories are not just for Black people, and it's not something we've just started doing with Soul of a Nation. We want everybody who watches this to take something away and feel like they can relate to a reparations story, or they can relate when we go back to Tulsa—which is essentially an incredibly long true crime story. We want people to be able to connect to that. That's the goal of the series. Yes, we hope Black people tune in in big numbers—but we hope these stories resonate with everyone, honestly."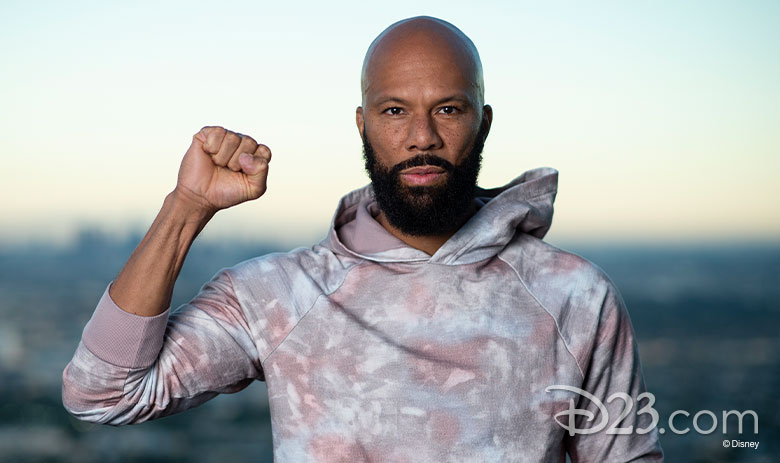 Nelson said she hopes to continue telling more stories centered on Black Americans, whose stories are as rich as they are varied. And she is particularly proud to have developed Soul of a Nation alongside Johnson and Imbriano. "Creating this series has been like walking on Mars, and we don't even know it," she said. "I'm so thankful to Eric and Robe. They are the first Black men to co-EP a primetime weekly newsmagazine at ABC News in our rich history. So, every single day, we are history makers. It's a really incredible feeling."