By Beth Deitchman
From new looks at trailblazing music legend Billie Holiday and the heroes of the Civil Rights Movement of the 1960s, to the innovative Black artists and creators who are shaping the stories of tomorrow, a bold and inspiring celebration of Black History Month is as close as your nearest screen. There's an incredible lineup of content to discover across The Walt Disney Company this month, including new titles such as The United States vs. Billie Holiday and The March on Washington: Keepers of the Dream and powerful episodes of popular series including black-ish and mixed-ish. There's also no better time to revisit perennial favorites such as Marvel Studios' Black Panther and The Princess and the Frog.
Here is what's coming to Disney's broadcast networks and streaming services for Black History Month—and beyond. Be sure to check back throughout February for updates and new titles as they're announced.
STREAMING SERVICES:
Disney+
Visit the streaming service's "Celebrate Black Stories" collection, and discover an array of content the entire family can experience together throughout February and beyond.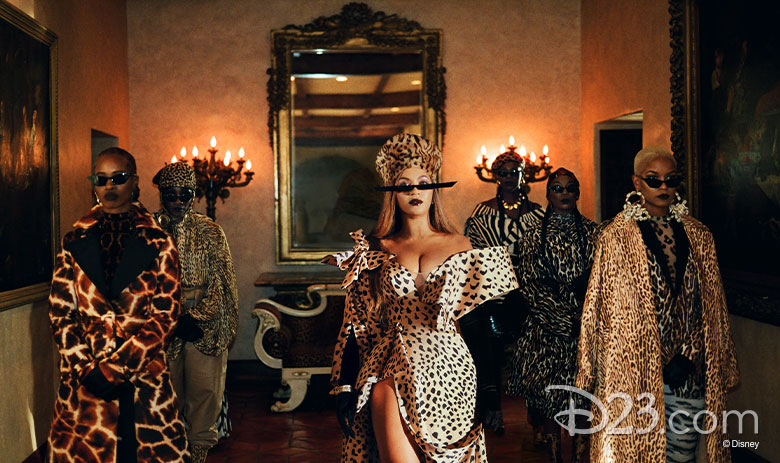 Available all year round on Disney+, the collection includes series and specials such as Black is King, a visual album from Beyoncé that reimagines the lessons of The Lion King for today's young kings and queens in search of their own crowns; The Proud Family, which follows the adventures and misadventures of Penny, a typical African American girl who's doing her best to navigate through the early years of teen-dom; and Doc McStuffins, Disney Junior's magical animated series centered on a 6-year-old girl who, with the help of her stuffed animal friends, runs a clinic for toys out of her playhouse.
Live-action movies featured in Disney+'s collection include Marvel Studios' Black Panther, which tells the story of the king of Wakanda, T'Challa (Chadwick Boseman), who must release the full power of Black Panther in order to save his homeland—and the entire world—from an old foe who puts them all at risk; Hidden Figures, an incredible and inspiring untold true story about three women at NASA who were instrumental in one of history's greatest operations—the launch of astronaut John Glenn into orbit; and Ruby Bridges, Disney's 1998 movie about 6-year-old Ruby, who is chosen to be the first African-American to integrate her local elementary school, where she is subjected to the true ugliness of racism for the first time.
Animated titles include Disney and Pixar's new movie Soul, a hilarious, heart-filled adventure that introduces jazz musician Joe, whose one misstep lands him in the fantastical place The Great Before, where he teams up with soul 22 to find the answers to some of life's biggest questions; and The Princess and the Frog, the 2009 classic that puts a modern twist on a classic tale, featuring a beautiful girl named Tiana who meets a frog prince who desperately wants to be human again. A fateful kiss leads them on a hilarious adventure through the mystical bayous of Louisiana.
Several classic Disney Channel Original Movies are also part of the "Celebrate Black Stories" collection. Jump In! stars Corbin Bleu as a Brooklyn teenager training to be a boxing champ—his dad's dream—but who is drawn in by the cool moves involved in Double Dutch and agrees to become the fourth member of his neighbor's jump rope team; and The Color of Friendship tells the story of two girls from different backgrounds, Mahree, a girl living in apartheid South Africa, and Piper, the daughter of a congressman, who must spend a semester together in Washington, D.C., where they discover their preconceptions of each other are wrong and learn the true color of friendship.
At the stroke of midnight on Friday, February 12, Rodgers & Hammerstein's Cinderella will begin streaming exclusively on Disney+, joining the "Celebrate Black Stories" collection. The beloved televised movie musical stars Brandy in the title role and Whitney Houston as "Fairy Godmother" alongside Disney Legend Whoopi Goldberg, Victor Garber, Natalie Desselle Reid, Bernadette Peters, Paolo Montalban, Jason Alexander, and Veanne Cox. A fan favorite since its 1997 premiere during The Wonderful World of Disney on ABC, the Emmy-nominated Rodgers & Hammerstein's Cinderella is celebrated for its diverse representation, sweeping musical acts, and unforgettable song book, which includes the songs "Impossible," "In My Own Little Corner," "Ten Minutes Ago," "A Lovely Night," "Do I Love You Because You're Beautiful?", and more.
Hulu
The Celebrating Black Stories on Hulu collection shines a light on inspiring Black artists, talent and voices—as well as new visionaries on the rise—throughout the year.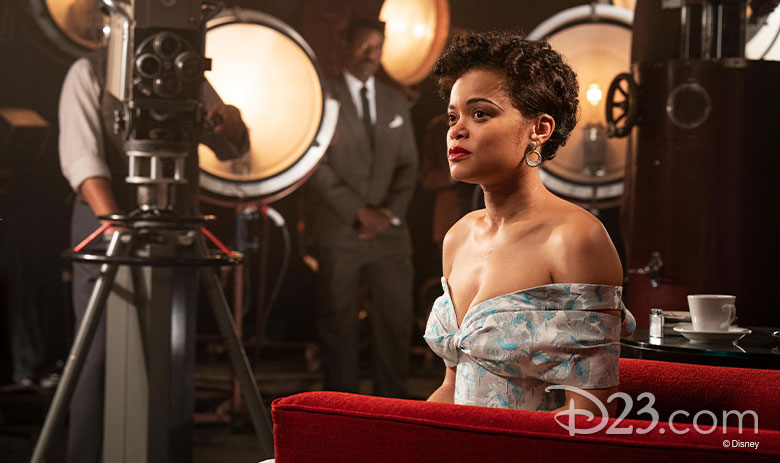 On February 26, Hulu debuts The United States vs. Billie Holiday, which takes a new look at the legendary jazz musician, who spent much of her career being adored by fans across the globe. Beginning in the 1940s in New York City, the federal government targeted Holiday in a growing effort to escalate and racialize the war on drugs, ultimately aiming to stop her from singing her controversial and heart-wrenching ballad "Strange Fruit." Oscar®-nominated director Lee Daniels helms the eagerly anticipated film, which stars Grammy®-nominated singer-songwriter Andra Day. Screenplay writer Suzan-Lori Parks, the first African American woman to win a Pulitzer Prize for Drama, pens this intimate tale of a fierce trailblazer whose defiance through music helped usher in the civil rights movement. NAACP Image Award® Nominee Trevante Rhodes and Emmy® Nominee Natasha Lyonne co-star along with Garrett Hedlund, Miss Lawrence, Rob Morgan, Da'Vine Joy Randolph, Evan Ross, Tyler James Williams, Tone Bell and Erik LaRay Harvey.
The documentary series Your Attention Please celebrates Black innovators and creators who are working to leave the world better than they found it. Hosted by Craig Robinson, the first season is available on Hulu now and a new season will be launching in February.
On February 13, the documentary series Hip Hop Uncovered arrives on Hulu with a two-episode premiere. From executive producer Malcolm Spellman and Oscar-® and Emmy®-winning production company Lightbox comes Hip Hop Uncovered, an examination of a dying breed of power brokers who operate from the shadows of hip hop. Set against 40 years of music history, this six-part documentary series, directed by Rashidi Natara Harper, takes a deep dive into the paradox of America's criminalization of the genre and its fascination with the street culture that created it and still exists within it. Instead of telling the story of hip hop from the top down, Hip Hop Uncovered tells the story from the streets up, as it reveals the untold story of how America's streets helped shape hip hop culture from an expression of survival and defiance into music's most dominant genre.
Hulu's collection features stories from Black creators, such as Bad Hair, Queen Sugar, black-ish and Snowfall; series that center on Black characters, such as Wu-Tang: An American Saga, For Life, Scandal, Woke, Fargo and the animated series The Bravest Knight; and documentaries such as National Geographic's City So Real, which offers a kaleidoscopic portrait of Chicago as it prepares for the 2019 mayoral campaign, and the Hulu Original documentary Defining Moments with OZY, which spotlights inspiring and groundbreaking people and their paths to success.
ESPN+
The Undefeated and ESPN+ are partnering to deliver a year-round home on the industry-leading sports streaming service for stories at the intersection of sports, race, and culture.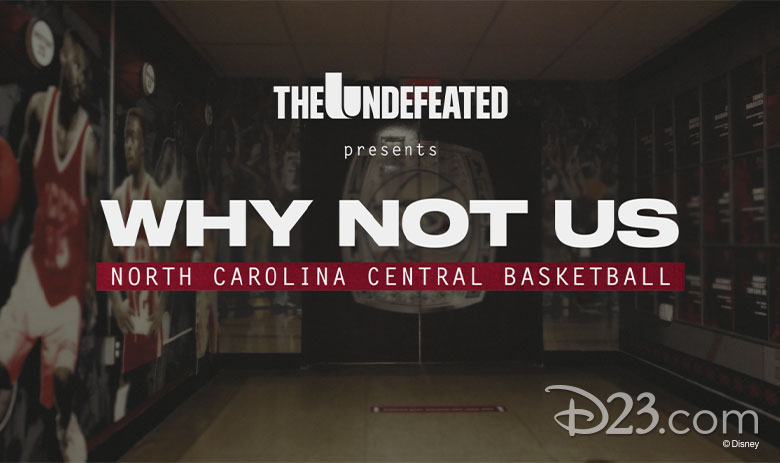 Why Not Us: North Carolina Central University Men's Basketball is the first project to debut under The Undefeated on ESPN+. NBA All-Star Chris Paul and ESPN's Stephen A. Smith executive produce the new all-access docuseries that premieres on February 12. Over the course of eight episodes, Why Not Us takes viewers behind the scenes of the North Carolina Central University (NCCU) men's basketball and examines the distinct culture, experiences, and challenges of a Historically Black College and University (HBCU) athletic program, its coaches, staff, and student-athletes. Watch the trailer.
Paul will also host intimate conversations with notable HBCU graduates that will also be available as part of The Undefeated on ESPN+. Be sure to watch for Paul's discussions with Academy Award®-winning filmmaker Spike Lee (Morehouse, '79), actress Taraji P. Henson (Howard, '95), fashion designer and Fear of God founder Jerry Lorenzo (Florida A&M, '00), Moton (NC Central, '96), and more.
The launch of The Undefeated on ESPN+ enhances ESPN and Disney's ongoing commitment to telling Black Stories and establishes a year-round collaboration between the two brands that creates and curates content that is Powered by The Undefeated—including a mixture of premium storytelling, relevant collections from The Undefeated and ESPN+ libraries, and additional special projects. It will serve as a home throughout the year that tells Black stories, elevates Black voices in sports, highlights specific communities within sports (e.g. less-known Black sports trailblazers, Black female athletes, etc.), and explores the off-field/off-court work of athletes within their communities. To learn more, visit ESPNpressroom.com.
Other critically-acclaimed content in The Undefeated on ESPN+ includes a collection of nearly 70 hours of stories including the recently-released Tiger Woods: America's Son, and thematic collections focused on Black excellence, courage, community, passion, perseverance, reexamination, unity, classic events, and more. Curated content comes from the unmatched ESPN library of storytelling, including The Undefeated Presents, ESPN Films and 30 For 30, E:60, SportsCenter and SC Featured, Nine for IX, College Football 150, and classic performances from Wimbledon, The Masters, US Open, the Top Rank, and ESPN Big Fights library.
BROADCAST NETWORKS:
National Geographic
Produced by National Geographic Studios in association with The Undefeated, on Thursday, February 18 (10 p.m. ET/9 p.m. CT), National Geographic Channel will air The March on Washington: Keepers of the Dream. The documentary special will trace the ongoing journey of the Civil Rights Movement through the eyes of the heroes who marched for justice and equality in the 1960s, and the experiences of those on the front lines of the current fight for racial equality. The March on Washington: Keepers of the Dream will also be available on Hulu on Friday, February 19.
Disney Channels
The empowering stories of Vice President Kamala Harris, three-time NBA champion and social activist LeBron James, trailblazing ballerina Misty Copeland, teen chess champion Jessica Hyatt, and 14-year-old painting prodigy Tyler Gordon will be featured in a variety of interstitials celebrating distinguished men and women who are rewriting history and influencing change around the world.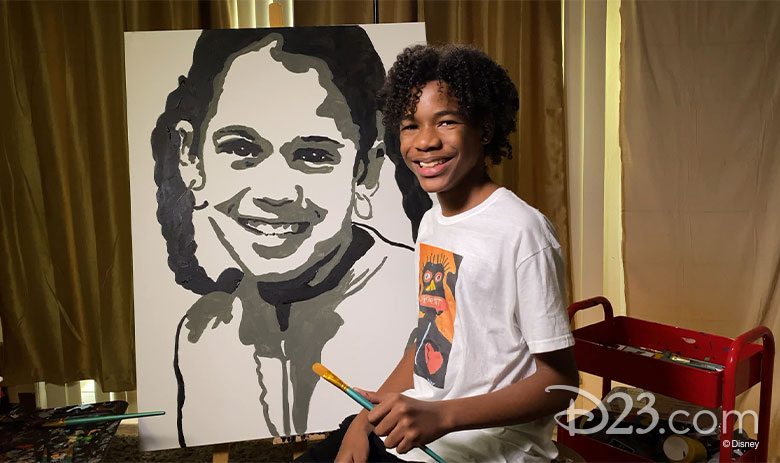 This new series of shorts, geared for kids age 2–7, will launch with the story of Vice President Kamala Harris. Through the art of motion graphics and featured paintings by teen prodigy Tyler Gordon, young viewers will see Harris' journey highlighted by key milestones, including a protest she organized as a child, her college days joining the Divine Nine, and becoming the first woman, the first Black American and the first person of South Asian descent to serve as vice president of the United States. The interstitial premieres Monday, February 1, on Disney Channel, Disney Junior and Disney XD.
And beginning February 8 on Disney Channel and Disney XD, the hosted short-form series In The Nook enlists Disney Channel stars to help introduce viewers to notable men and women making history. Segments include ZOMBIES 2 stars Chandler Kinney and Ariel Martin interviewing 14-year-old painting prodigy Tyler Gordon, from San Jose, California, who overcame early health challenges as well as being bullied because of his stutter, and who now uses his art to help other kids fight against bulling; and Ramon Reed (Just Roll With It) and Christian J. Simon (Sydney to the Max) speaking with 15-year-old Brooklyn chess champion Jessica Hyatt, who is a few ranks away from making history as the first Black woman chess master in the world.
Disney Channel will continue to celebrate Black excellence beyond Black History Month and present vignettes featuring the stories of LeBron James and Misty Copeland at later dates throughout the year.
Freeform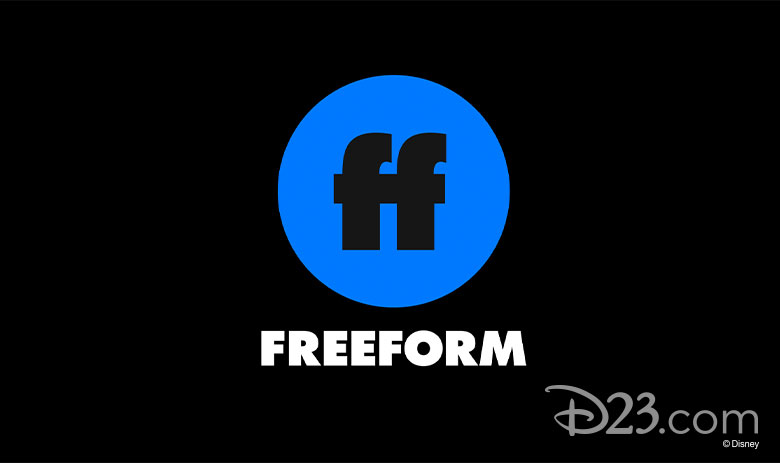 The network's new Young, Black and Freeform​ initiative identifies, celebrates and partners with Black content creators who freely, boldly and unapologetically share their brilliance with the world. Those who express the fullness of their being, and in-so-doing, render unfit any system that would attempt to silence them. The ones who create culture that moves the masses.
To be a Black creator this previous year was no easy task as the world leaned on them to inspire and uplift. While many of them leaned into comedy to make us laugh through the chaos, others created music and dances that kept our spirits high and energized. Many also translated the non-monolithic experiences of Black people in America through beautiful visuals, literature and more.
For this reason, in February 2021, Freeform will announce the formation of its inaugural Black content creator collective—The Young, Black, and Freeform​. These special honorees were chosen because of their commitment to pushing the multidimensional layers of Blackness to the forefront of mainstream media and shaping culture in 2021.
Honorees will also receive a custom gift box with a custom trophy, custom YBFF sweat suit, and additional premium items from black owned businesses.
Meet these honorees on Freeform's social media platforms beginning February 1.
ESPN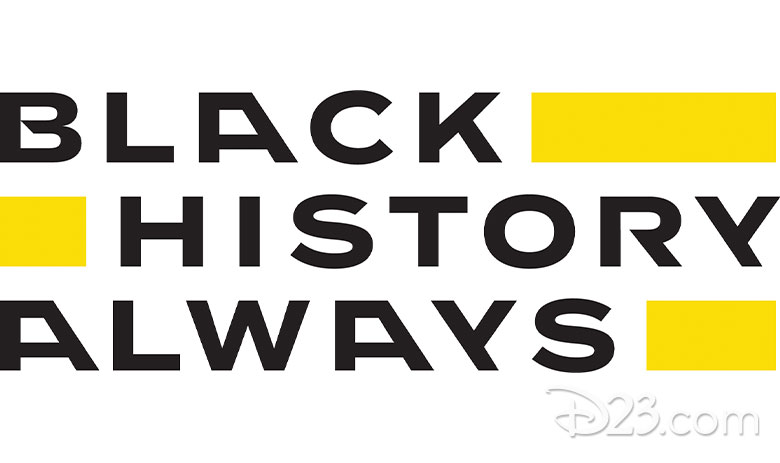 ESPN is expanding upon a commitment that dates back 25 years with its "Black History Always" content initiative, which highlights Black stories beyond the traditional Black History Month observance in February. "Black History Always" is powered by The Undefeated—ESPN's content initiative exploring the intersections of sports, race and culture—and officially kicked off on Martin Luther King Jr. Day with a series of vignettes featuring well-known athletes and coaches appearing across ESPN television and digital platform. The celebration will continue year-round, every year, and here are some of the highlights planned for February:
A half-hour program introducing the ESPN concept of "Black History Always" will air January 31 at 8 p.m. ET on ESPN. Hosted by The Undefeated's Clinton Yates, Black History Always will use a mix of new productions, music and taped elements to show that sports are always writing Black history and what it means to be game-changing.
On February 1, TheUndefeated.com will have downloadable "Black History Always" posters with inspirational quotes by Black athletes such as Allyson Felix, Trae Young, Sloane Stephens and Bubba Wallace. The site also will have original written and video content dedicated to "Black History Always" throughout the month.
On February 28 (12 p.m. ET), ESPN will air The Undefeated Presents: A Room of our Own, a groundbreaking hour of television that explores the relationship Black athletes have to music and its transcending impact in powering social movements in celebration of Black History Month. The program will re-air on ABC at a later date.
Every Wednesday during February, ESPN's popular morning debate show First Take, with Stephen A. Smith, Max Kellerman and host Molly Qerim Rose, will virtually showcase four Historically Black Colleges and Universities, beginning with Winston-Salem State University—Smith's alma mater—on February 3. Howard University will be featured on February 10, followed by Morehouse College on February 17 and Jackson State University on February 24. The shows will include special guest appearances by Terrence J and Deion Sanders, debate questions from students for Smith and Kellerman and much more.
SEC Network debuts Beyond the Whiteboard: SEC Coaches Conversation on Monday, February 22 at 8:30 p.m. ET. Six Black women who are head women's basketball coaches in the SEC—Nikki Fargas (LSU), Nikki McCray-Penson (Mississippi State), Yolett McPhee-McCuin (Ole Miss), Dawn Staley (South Carolina), Joni Taylor (Georgia) and Terri Williams-Flournoy (Auburn)—join Maria Taylor to discuss racial injustice, Black women in leadership on and off the court, the importance of trailblazers in the sport and more. Kentucky interim head coach Kyra Elzy also provides her perspective.
Also on February 22 (7 p.m. ET), ACC Network will air From Trailblazers to What's Next? All 15 schools will be represented in this one-hour virtual roundtable. Dalen Cuff hosts the show, which will feature former ACC trailblazers, current coaches or administrators, and current student-athletes.
The Longhorn Network will feature back-to-back hour-long specials highlighting notable Black figures, including Valerie Jarrett, Hank Aaron and Kevin Durant as part of the LBJ Library Presents. The specials will air each Monday throughout February, and will include the debut of LBJ Presents: Darren Walker on Monday, February 15, at 9 p.m. Walker, a member of the first class of Head Start in 1965 and Texas graduate speaks on his mission to shift the foundations of philanthropy from generosity to social justice. The discussion is moderated by Dr. Victoria Soto, an assistant dean in the LBJ School of Public Affairs.
As part of "Black History Always," ESPN Deportes will air Somos Afro-Latinos, a special that will bring together a lineup of Afro-Latino athletes from the U.S. and Latin America for a conversation on the intersection of race and the Latino culture. Join ESPN's baseball analyst Eddie Perez and ESPN FC co-host Alexis Nunes for the one-hour TV special, which will feature Afro-Latino athletes from across sports and generations, airing on ESPN Deportes Thursday, February 18, at 7 p.m. ET and re-airing Thursday, February 25 at 10 p.m. ET.
Visit espnpressroom.com for additional details and programming, including content slated for espnW, SportsCenter, ESPN's social handles and more.
ABC
As Black History Month kicks off, several fan-favorite ABC series are telling powerful stories and putting trailblazers in the spotlight. Mark your calendars for these episodes, airing in February, and stay tuned for more titles as they're announced.
On February 2, comedian and actor Lil Rel Howery, actor Adam Rodriguez and comedian Nikki Glaser make up the celebrity panel on an episode of To Tell the Truth airing at 8 p.m. ET/PT. The rockin' heroes featured in this week's show include the first African American Rockette, a ghost hunter, a pro Simon Says caller, a professional puppeteer and a custom lowrider builder.
In an episode of black-ish airing on February 2 (9 p.m. ET/PT), "What About Gary?," Dre (Anthony Anderson) goes against Bow's (Tracee Ellis Ross) warning and tries to educate her white cousin Gary (played by guest star Rob Huebel) about how to be an ally. Meanwhile, Olivia is trying to impress Junior's family by attempting to psychoanalyze everyone and their relationships with each other. It's followed at 9:30 p.m. by a new episode of mixed-ish, "Brand New Funk," which finds Alicia and Denise bickering over who is the stronger Black woman, and Paul and Harrison come up with a new way of showing affection. Meanwhile, Rainbow is put in charge of Johan and Santamonica and she struggles to maintain control over them.
The following week, black-ish's February 9 episode, "First Trap," sees Bow make history as the first Black female partner at her hospital. This milestone makes Dre feel like he is not supporting the Black community as much as he would like and he tries to convince Stevens & Lido to hire another Black executive. Meanwhile, after her promotion, Bow struggles with the burden of being a Black, female trailblazer at her hospital and tries to mentor others. On mixed-ish, Paul surprises the family by inviting one of his students to live with them, and Paul and Alicia compete to be his mentor. Meanwhile, Rainbow has a crush on their new houseguest in an episode titled "On My Own," airing at 9:30 p.m. ET/PT after black-ish at 9 p.m. ET/PT.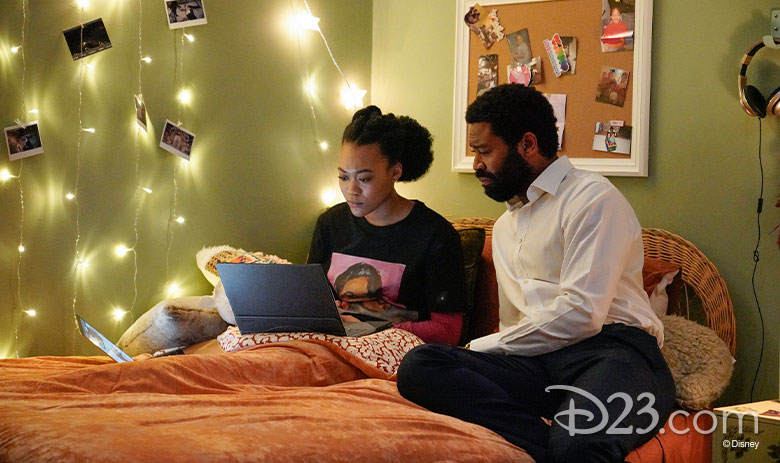 In the February 3 episode of For Life (airing at 10 p.m. ET/PT), "Say His Name," Aaron takes on the case of an unarmed man shot by a police officer. Safiya represents Ronnie after he's arrested and roughed up by law enforcement, and the family struggles with whether to have Aaron Jr. baptized. On February 10 (also at 10 p.m. ET/PT), Aaron faces pressure from all sides when he is forced to decide which charges to bring against the officers responsible for the killing of an unarmed civilian. While Safiya pursues video evidence that could change their case, Roswell searches for a way to move the case from Staten Island to a friendlier venue in the episode titled "For The People."