By Zach Johnson
What is it that makes you… you? The answer to that question lies in Soul, the 23rd feature film from Pixar Animation Studios. Premiering exclusively on Disney+ (where the streaming service is available) on December 25, the story hails from the minds of director and screenwriter Pete Docter, co-director and screenwriter Kemp Powers, and screenwriter Mike Jones. It features an all-star cast, led by Jamie Foxx and Tina Fey, who bring to life original characters who have differing perspectives on what makes life on Earth so special.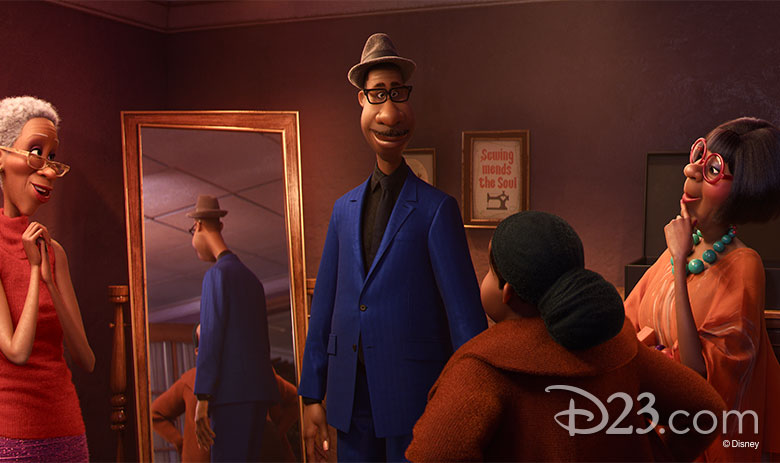 Joe Gardner (voice of Jamie Foxx)
Since childhood, Joe has dreamed of being a professional jazz pianist. Currently, he's a middle-aged middle school band teacher… but that's never stopped him from dreaming. Now, his dreams are finally in reach, thanks to a last-minute opportunity to play in jazz legend Dorothea Williams' quartet. "It's like a basketball player who wants to play in The Garden," says Foxx. "I was born with a similar spark. I came out singing and telling jokes." But when a fateful misstep sends him to The Great Before—a place where souls get their interests, personalities, and quirks—Joe must somehow return to Earth before it's too late.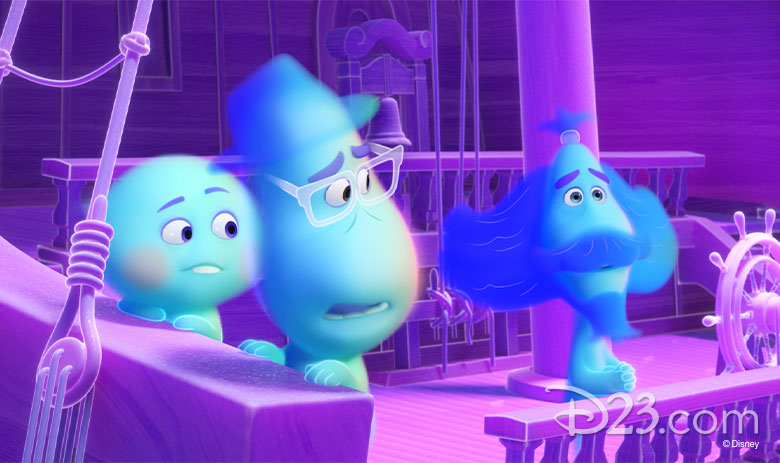 22 (Voice of Tina Fey)
A precocious soul, 22 has spent hundreds of years at the You Seminar, where new souls must meet several requirements before going to Earth. She's met them all—except one. But that's just fine with 22, who has never been interested in life on Earth anyway. "When 22 is sarcastic or skeptical of something, it's really because she's so afraid of it," says Fey. "She needs to open her mind up to possibilities and push past her fear. I think that's something I can relate to and I think hopefully a lot of viewers of the movie will relate to."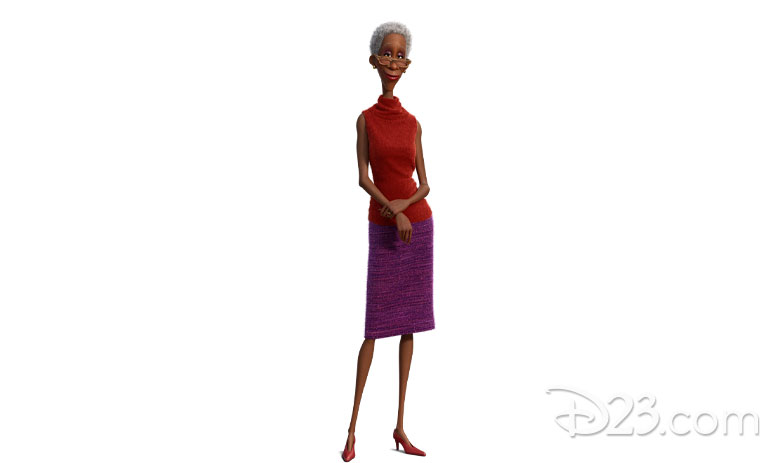 Libba Gardner (voice of Phylicia Rashad)
Joe's mother is his biggest fan… but she's not afraid to tell him the truth, either. Libba has owned a successful tailor shop in Queens for decades, and as the primary breadwinner for her family (Libba's late husband was a struggling musician), she knows a life in the arts can be unstable. She encourages Joe to find a backup plan, but she ultimately hopes he finds his spark. "Just because you push somebody to follow their dream, that doesn't mean you're not giving them a gut check," says Rashad. "Sometimes that's a real gut check, to tell somebody to follow that dream—to tell them to dare to be bold enough to believe in it."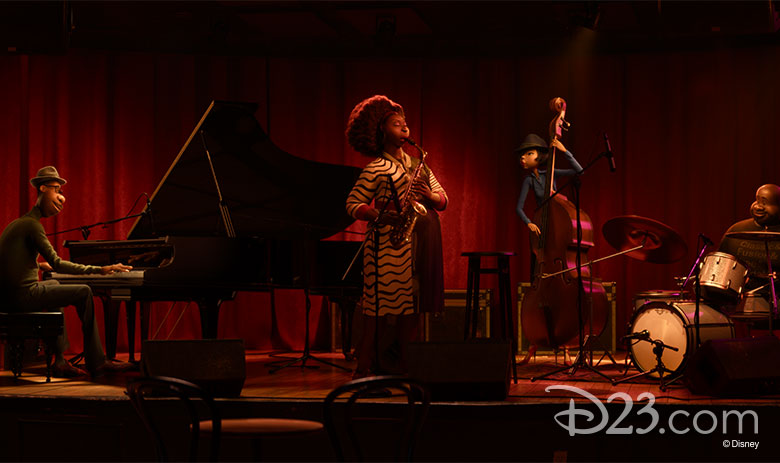 Dorothea Williams (voice of Angela Bassett)
A world-renowned jazz legend, Dorothea is a master saxophone player. She exudes confidence, on- and off-stage, and she's not one to suffer fools. Dorothea gives Joe the opportunity of a lifetime by inviting him to join her quartet for a performance at The Half Note jazz club in New York City. "She's the gatekeeper of her own excellence," says Bassett. "She's the gatekeeper of all that she's built. And she takes it very, very seriously. So, of course, she's gonna approach the music with that same degree of excellence and passion."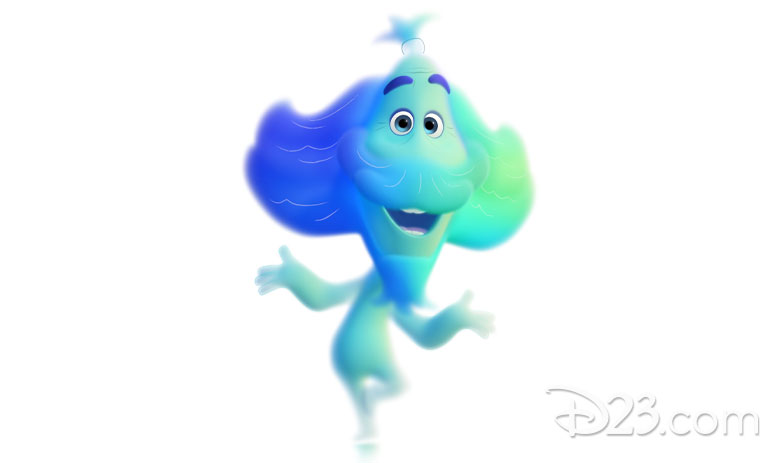 Moonwind (voice of Graham Norton)
All Moonwind needs to get in the zone is a street corner and sign to twirl! The activity helps him mentally and spiritually journey to a mystical place called The Astral Plane, where he saves lost souls from their uninspiring, stressful lives. According to Murray, "He was once a lost soul himself when he spent too much time playing video games. But he left that life behind to seek true meaning as part of a group called Mystics Without Borders. They find souls lost in dream fields and help them reconnect with their bodies." Television host Norton "delivers a great level of intensity," adds animation supervisor Jude Brownbill, "and you want to put that in both his Earth form and when we see him in The Astral Plane."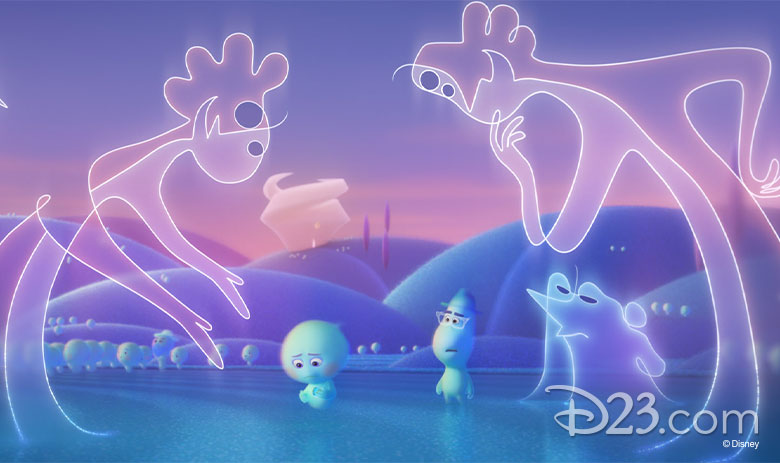 The Counselors (voices of Richard Ayoade, Alice Braga, Fortune Feimster, Zenobia Shroff, and Wes Studi)
The Counselors—all named Jerry—run the You Seminar, where they shepherd dozens of new souls before they're sent to Earth. "We figured if the souls just ran around amok, no one would ever leave," says Docter. "It was just be bedlam up there. They need a little bit of steering, so the universe kind of dumbs itself down in some form that we wanted to look not like another soul and not like a person from Earth." Each Jerry is a unique expression of the universe, meaning one can be positive while another can be negative. But the one thing that unites them all is an unlimited passion for helping souls find their spark.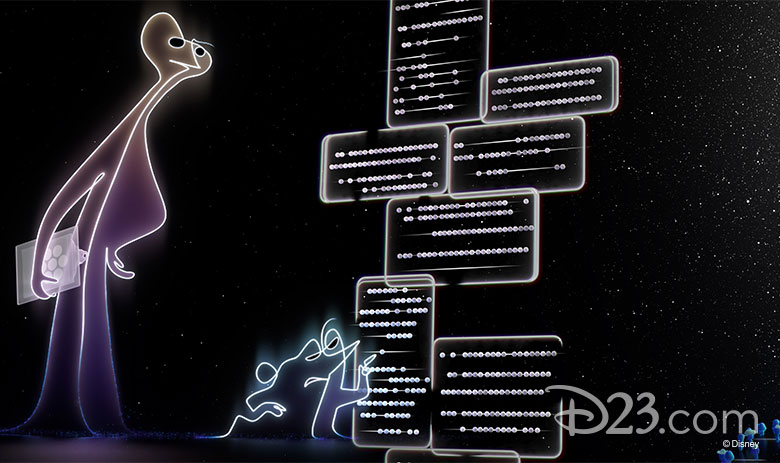 Terry (voice of Rachel House)
Tasked with keeping track of the entrants to The Great Beyond, Terry can be a bit obsessive about her job. (OK, a lot obsessive.) Each Jerry does their best to tolerate Terry, whose fixation with "The Count" can be aggravating—especially if it's off. So, after Joe takes a detour to The Great Before, Terry grows determined to fix the tally. "I'm so enamored by her," says the film's producer, Dana Murray. "She turned out to be the perfect antagonist."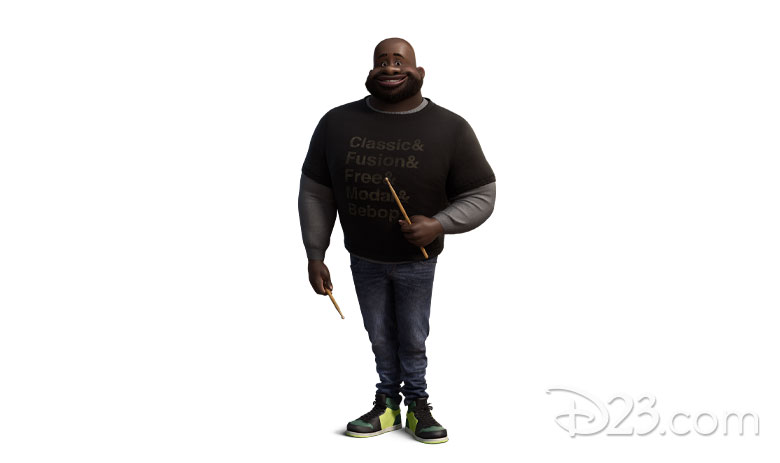 Curley (voice of Ahmir "Questlove" Thompson)
One of Joe's former students, Curley is part of Dorothea Williams' jazz quartet. When the need for a piano player arises, Curley suggests his favorite teacher. In addition to voicing the drummer on screen, Questlove also served as a cultural and music consultant. "One of my proudest moments with being involved in this entire production was that they came to me asking for music advice. My answer, as I do with anyone, is I make playlists," he says. "I made them a bunch of playlists of songs I felt would be played in the background."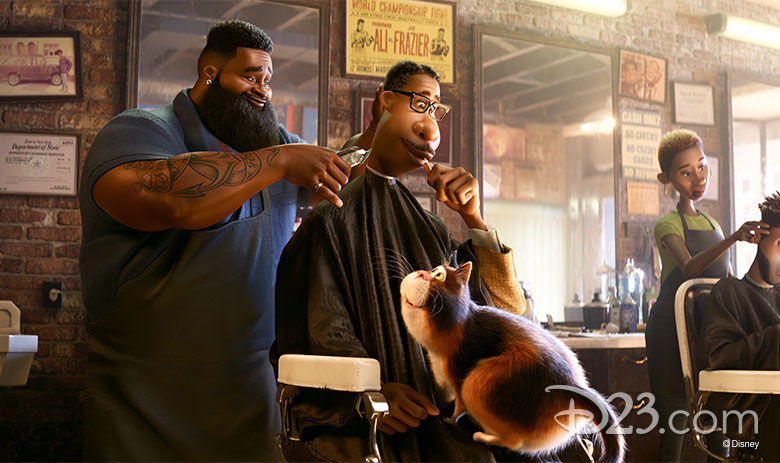 Dez (voice of Donnell Rawlings)
Joe's longtime barber is a good listener. Always friendly, Dez lets his clients talk about anything they want—which for Joe, of course, is jazz. "He's a comedian," Murray says of Rawlings. "We loved his voice—the grittiness. It fit really well with the character design."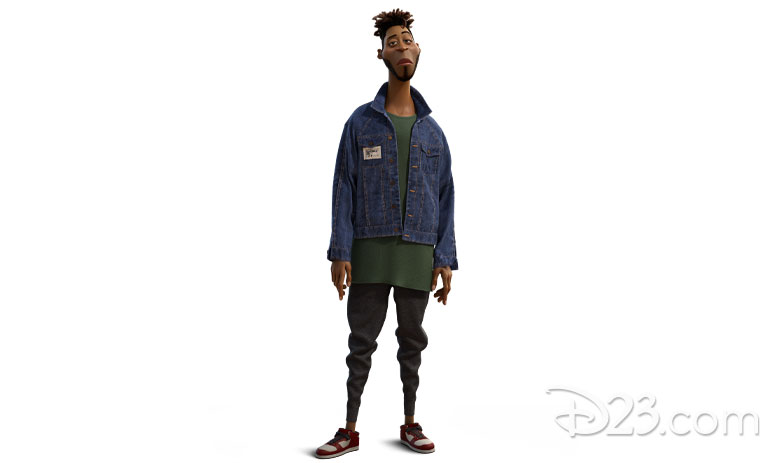 Paul (Voice of Daveed Diggs)
Known as the neighborhood cynic, Paul generally has something negative or sarcastic to say about whoever enters Dez's barber shop. Over time, most people have learned to tune him out… but even so, Joe remains one of his top targets. In addition to lending his voice to the character of Paul, Diggs also served as a cultural consultant for the film. "I was one of many people who came to see the early versions of the film and give my thoughts," recalls Diggs. "They had long discussions, and every word would get written down; follow-up questions would be asked. It was really impressive to see the care with which they tried to craft this piece and to make sure that they heard from a wide variety of people."
Go behind the scenes of Soul in the current issue of Disney twenty-three, offered exclusively to D23 Gold and Gold Family Members as a benefit of their membership.