By Zach Johnson
What is the meaning of life?
It's a loaded question, and it's one Disney and Pixar's new movie Soul attempts to answer—or, at the very least, ponder—through the eyes of Joe Gardner (voice of Jamie Foxx), a middle school band teacher with dreams of becoming a professional jazz musician, and 22 (voice of Tina Fey), an untethered soul who just doesn't understand what Earth has to offer.
In early November, the aforementioned actors joined co-stars Angela Bassett (voice of Dorothea Williams) and Phylicia Rashad (voice of Libba Gardner), as well as the film's director and screenwriter Pete Docter, co-director and screenwriter Kemp Powers, and producer Dana Murray, for a virtual press conference to discuss the existential adventure film, available exclusively on Disney+ (where the service is available) starting December 25. The film's premise boils down to three essential questions, Docter said: "What are we going through? What's the world about? What am I supposed to be doing with my life?"
Early on, the filmmakers decided jazz would be integral to Joe because, as Docter put it, "You don't go into jazz to get rich and famous. You do it because you love it and you have a passion for it. It's fascinating to watch. When you see somebody play, it's like a magic trick." In the film, they call that being "in the zone." And something everyone at the virtual press conference agreed upon was that they, too, felt "in the zone" as they were working on Soul.
Here are seven more things we learned from the press conference: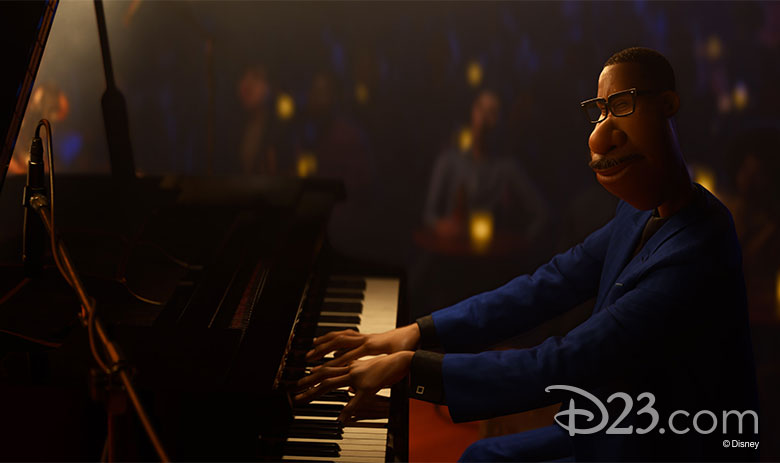 1.There is no Joe Gardner without Jamie Foxx.
Foxx, who won an Oscar® in 2005 for his portrayal of music legend Ray Charles, was the filmmakers' first and only choice for the leading role. Although he didn't need much convincing, his 11-year-old daughter helped seal the deal. "She be looking at me like, 'When's it gonna take off for you?'" Foxx said with a laugh. "Like, 'You're Pixar now. You made it!'" All jokes aside, Foxx is honored to voice Pixar's first Black protagonist: "I know my grandmother, who is looking down, would be proud we are doing something like this."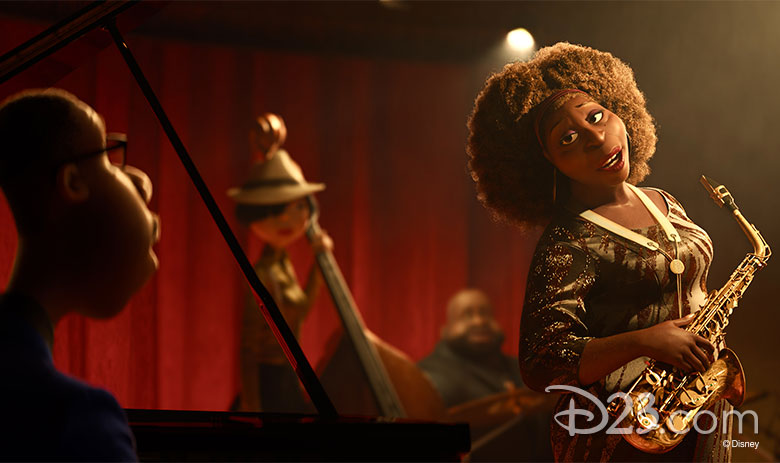 2. Soul is rich in varied experiences and perspectives.
"Not only do we have a dream cast, but we have a dream consultant team," said Murray, who cited Britta M. Wilson, vice president, Inclusion Strategies, as a "great partner" in "building out who the consultants were going to be." The cultural and music consultants included Dr. Peter Archer, Jon Batiste, Dr. Christopher Bell, Terri Lyne Carrington, Dr. Johnnetta Betsch Cole, Daveed Diggs, Herbie Hancock, Marcus McLaurine, George Spencer, Ahmir "Questlove" Thompson, and Bradford Young. "The depth of the bench was crazy," Murray said, "and we were just really lucky." An in-house team, dubbed the Pixar Cultural Trust, was also formed and included Frank E. Abney III, Aphton Corbin, Robert Grahamjones, Jessica Heidt, Katrina Henderson, Searit Kahsay Huluf, Paige Johnstone, Albert Lozano, Mara MacMahon, Sean Muriithi, Rod Pearson, Nicole Pellerin Chandler, Montaque Lamont Allen Ruffin, Gini Cruz Santos, and Michael Yates. Unlike the other consultants, who would weigh in weekly or monthly, "They were part of the daily process."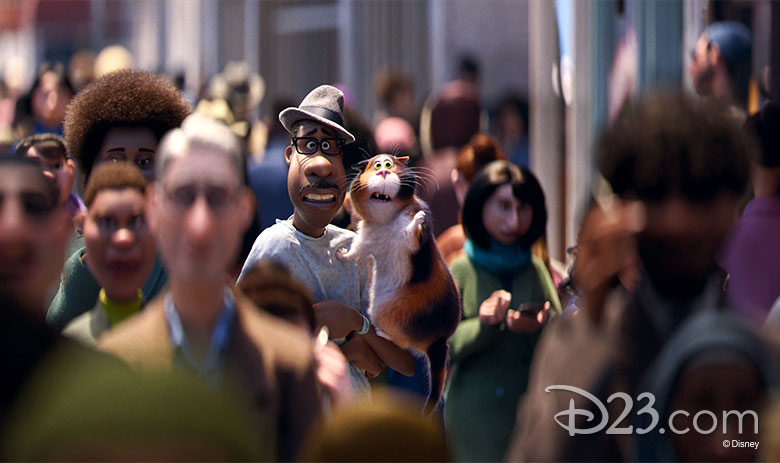 3. New York City is as energetic and vibrant as ever.
From the jazz clubs he frequented with his father to the local barber shop where everyone knows his name, the animators created a stylized version of the city where Joe was born and raised. "I didn't find it specific to one area of the city necessarily," said Rashad, who herself has lived in the city and whose character owns and runs a tailor shop in Queens. "However, it was a real neighborhood. There were businesses and shops, and people lived there. And there are a number of neighborhoods in and around New York City like that," she said. "I thought it was so authentic. And I loved the colors! I loved the colors so much."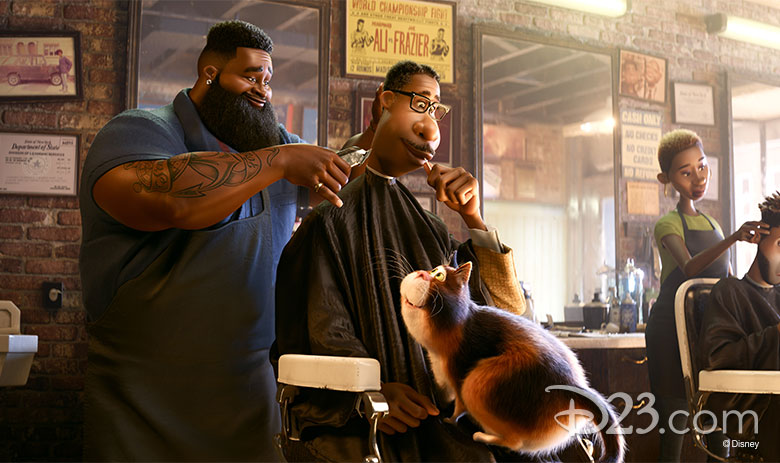 4. Black voices add authenticity to the story.
Powers, an accomplished playwright and television writer, offered invaluable insight into who Joe is—down to the smallest detail. "Joe getting a suit was a plot point. I said to Pete, 'Well, he also needs a haircut, right?' And someone said the haircut isn't as important as the suit. I said, 'I wouldn't have even come up to Pixar for the interview if I couldn't have got lined up. So, I'm gonna disagree and say that the haircut is every bit as important as the threads,'" Powers recalled. Other cultural and music consultants agreed, and Powers said Docter and Murray "encouraged us to lean into that stuff as opposed to shying away from it." In fact, he added, "There were a lot of times in making this film where I kept going, like, 'Can we really do this? Are we gonna be able to say jazz is black improvisational music? Is the guy gonna be able to say he can't catch a cab? Are we gonna be able to do all these things?' And, honestly, no one even batted an eye. And I don't think it hurts the film at all. I think it's part of what makes the texture of this film so rich and so honest and so sincere."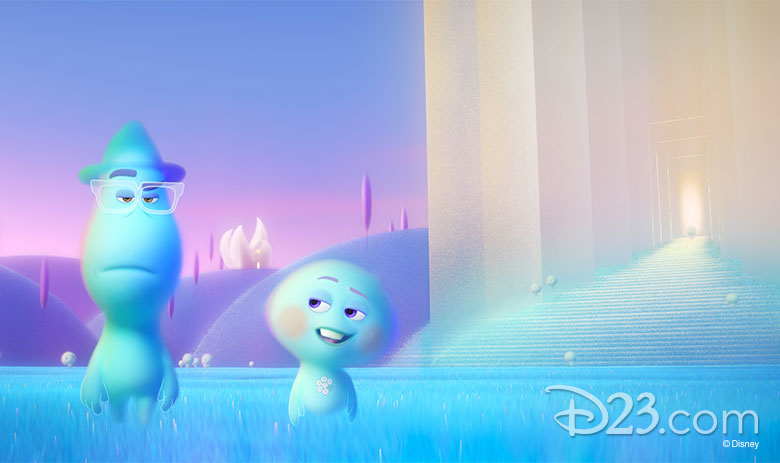 5. Tina Fey brings her signature sense of humor to 22.
The team at Pixar was tickled whenever the Emmy® – and Golden Globe® Award-winning actress and writer would pitch a new joke. And although Fey mostly stuck to the script, a few of her lines did make the final cut. "I went into a lot of sessions, and I would come back and there'd be rewrites and new pages of sequences as they evolved," Fey remembered. "There were tiny bits of improv here and there. But you can really only do that when the structure is solid. And the script is really good, so the credit really goes to Kemp and Pete."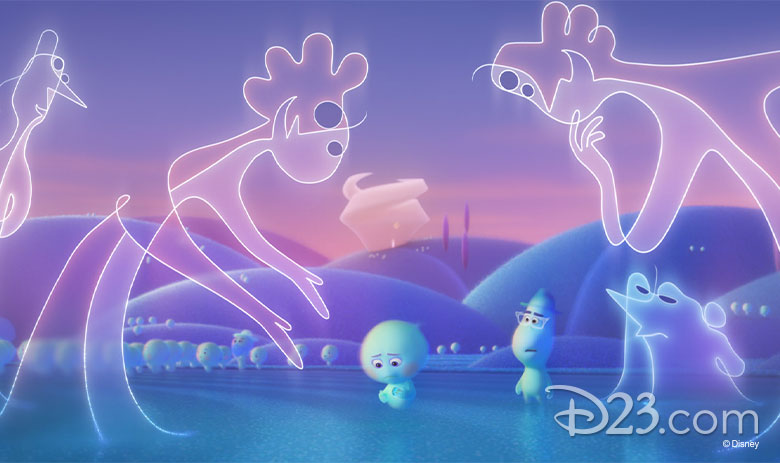 6. Jerry is a deceptively complex character.
Cheery and (mostly) all-knowing, the ubiquitous Counselors in The Great Before are all named Jerry. Voiced by Richard Ayoade, Alice Braga, Fortune Feimster, Zenobia Shroff, and Wes Studi, the Counselors' job is to wrangle new souls and help them develop unique personalities until they find their spark. "We figured if the souls just ran around amok, no one would ever get born," explained Docter. "It would just be bedlam up there." The Counselors describe themselves in Soul as the universe dumbing itself down for humans to comprehend… which explains why they resemble wires twisted into the shape of a person. "It's not quite two-dimensional; it's a little bit three-dimensional," said Docter. "We thought, 'Oh, these will be very simple, because they're just a line.' Well, it turned out­—in typical computer form—you never know what you're getting into. That was one of the more difficult characters to do not only in the film, but in our library of characters at Pixar."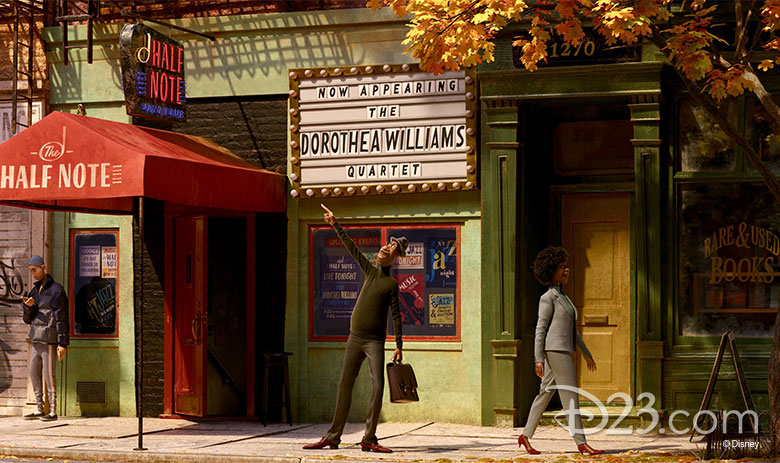 7. Don't lose sight of your dream—or it could turn into a nightmare!
Joe is so intent on making his dreams come true that he loses sight of everything—including the manhole that is literally right in front of him. Of course, being so single-minded can be as advantageous as it can be dangerous. "This [film] talks about being focused on your dreams," said Bassett. "But maybe sometimes too much focus, or hearing negative chatter from outside, can derail you and take you to a dark vortex or space." She hopes people who watch the film are inspired to live their best lives—with balance, of course. Said Bassett, "Live it with gusto. Live it with pride. Live it with spark and vitality!" To that point, Foxx added, "The world has been here however many billions of years, so, 70, 80, 100 years is what? It's a blink of an eye. So, I say to everybody: 'Don't waste your blink.'"