By Zach Johnson
In this special series of intimate interviews, D23.com speaks with the most talented, prolific, and articulate storytellers from across The Walt Disney Company.
Much like Ariel, Rob Marshall wants to be where the people are—and he wants to see 'em dancing! The visionary film director and choreographer has been making Disney magic for decades, telling the stories of pirates, bakers, witches, nannies, and others. Now, he's putting the finishing touches on The Little Mermaid, a live-action reimagining of Disney's Oscar®-winning animated musical classic, swimming into theaters on May 26.
Marshall's career with Disney began in 1997, when he choreographed Rodgers & Hammerstein's Cinderellafor The Wonderful World of Disney on ABC. Fourteen years later, he directed Pirates of the Caribbean: On Stranger Tides, the fourth chapter in the swashbuckling film series starring Disney Legend Johnny Depp as Captain Jack Sparrow.
For his next act, Marshall wanted something more than life, more than jewels: he wanted to direct a live-action adaptation of the Broadway stage musical Into the Woods (2014)! A man of many talents, Marshall also produced and choreographed the film, which put a modern twist on the beloved Brothers Grimm fairy tales. Depp joined Marshall for another adventure, as did Meryl Streep, James Corden, Emily Blunt, Anna Kendrick, Chris Pine, Lilla Crawford, Daniel Huttlestone, Billy Magnussen, MacKenzie Mauzy, and Tracey Ullman. Marshall then took a stroll down Cherry Tree Lane with Mary Poppins Returns (2018), a sequel to the 1964 film, featuring original music by Marc Shaiman and Scott Wittman. The director, producer, and choreographer called upon Blunt and Streep to portray the magical nanny and her eccentric cousin, respectively. Disney Legend Dick Van Dyke, Lin-Manuel Miranda, Colin Firth, Emily Mortimer, Angela Lansbury, Ben Whishaw, Julie Walters, Nathanael Saleh, Pixie Davies, and Joel Dawson rounded out the film's cast.
Although Marshall is deep into post-production on The Little Mermaid, starring Halle Bailey as Ariel and Melissa McCarthy as Ursula, the six-time Tony® Award nominee, Academy Award® nominee, Golden Globe®nominee, and four-time Emmy® Award winner carved out some time to join D23: The Official Disney Fan Club for a wide-ranging Q&A...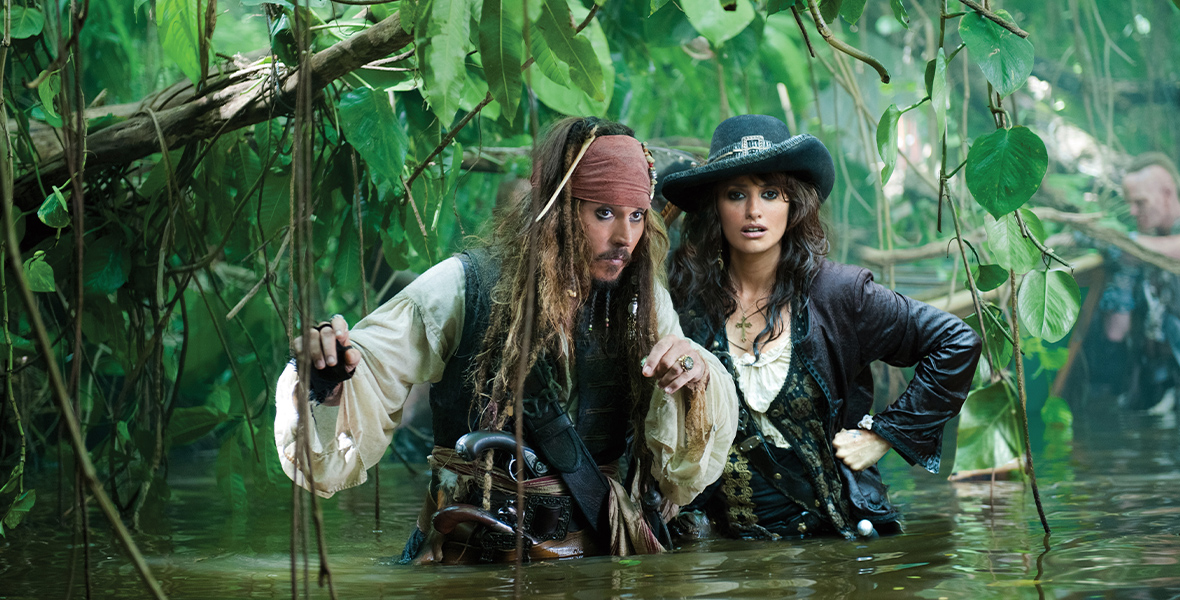 D23: You've been part of the Disney family since the late 1990s. What makes The Walt Disney Company the perfect home for the kinds of stories you like to tell as a filmmaker?
Rob Marshall (RM): That's a great question. There are so few studios where you can actually make these incredibly epic musicals that have so many elements involved. It's very rare that a company can support something like that. I grew up on the big movie musicals of my generation, like My Fair Lady and Mary Poppins, and they were very important to me not only as a filmmaker, but as an audience member. They inspired me so much. We know how expensive movies are and how hard they are to make, and what's incredible is that Disney supports that kind of filmmaking. They give you the tools to make something special, which is very unusual. My creative partner, John DeLuca, and I feel like we have a wonderful home at Disney, where they trust us to do the work. I feel such great respect for them; they let us do our thing in order to make the films we love.
D23: How has the legacy of Disney storytelling impacted your own work?
RM: Well, Mary Poppins was the first film I ever saw as a child, and it opened up my eyes to this incredible way of seeing a film. Really, all of the Disney films have meant so much to me throughout my life. For me, personally, there was a very big movie musical called The Happiest Millionaire. Bedknobs and Broomstickswas huge for me, too. Those are the kinds of movies you keep returning to; it's not like you just watch them once and never see them again. They change your life. They fill your life with everything a great movie musical can: it can bring you emotion, it can bring you joy, it can bring you beauty. In a way, this great American form of the movie musical can lift you in a way nothing else can. I've been fortunate to be with Disney, working on these incredible films, for over 10 years.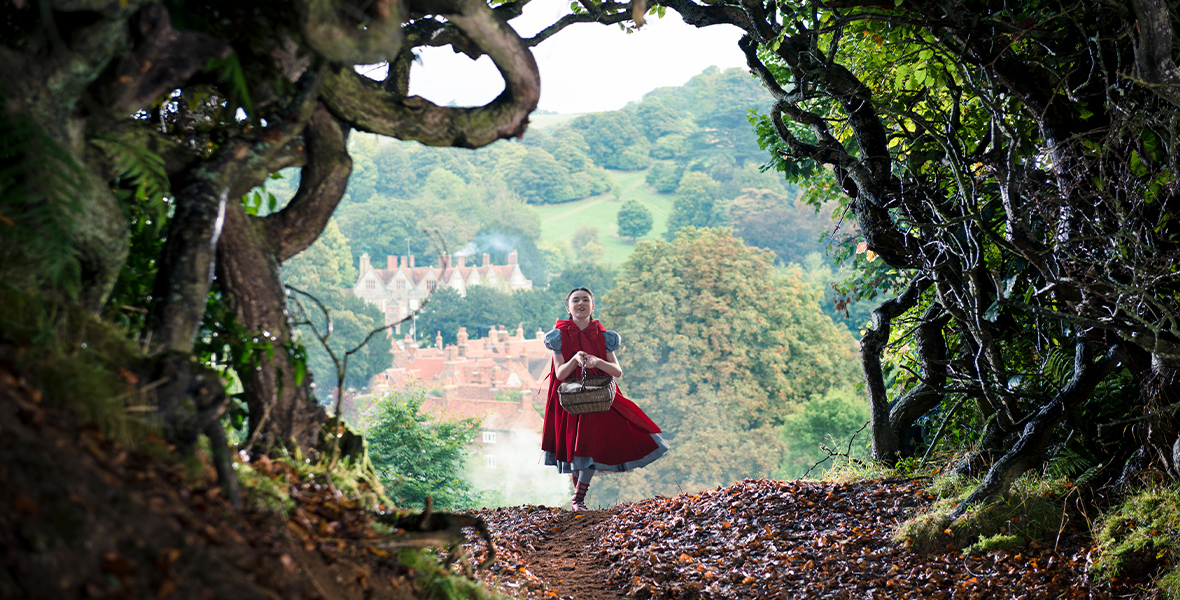 D23: From the Pirates of the Caribbean franchise to The Little Mermaid, what makes you want to work for Disney time and again? How was your experience evolved or improved?
RM: I have great partners at Disney whom I've known for a long time. Alan Bergman [Co-Chairman, Disney Entertainment, The Walt Disney Company] has been here the entire time I've been there. Sean Bailey [President, Walt Disney Studios Motion Picture Production] and I started literally on the same day; the day I started on Pirates, he started with the company, so we've been collaborating together from the very beginning. When you have partnerships like that, where you trust each other, that's a big deal—especially on a bigger movie. People always ask me, "Do you feel a great responsibility making these big movies?" I've never actually felt the pressure—ever—making these films. I feel it's the opposite: I have support as opposed to pressure. I always feel like I'm being lifted up by Disney letting me do my work: dreaming and imagining what the movie can be. They've always given me great security. I've worked at other companies, and the reason I've stayed and continued to work here is because I feel that incredible trust and support.
D23: How does a film like The Little Mermaid align with the stories you want to tell?
RM: All the movies I've worked on need to have this central core of humanity. The majority of them are about people who are looking for something, either within themselves or out in the world. That's hopeful and that's something people can aspire to. I connect with all of the stories I've worked on, and The Little Mermaid is very much about someone who feels like an outsider, who feels displaced, who doesn't feel like she belongs. The fact that Ariel wants to break down the barriers between herself and this other world is very meaningful to me. The contemporary theme of not wanting to be afraid of the "other"—which is really what she wants—feels very much like an antidote to the world's divisions right now. It's also a very strong reminder that, really, we're all one.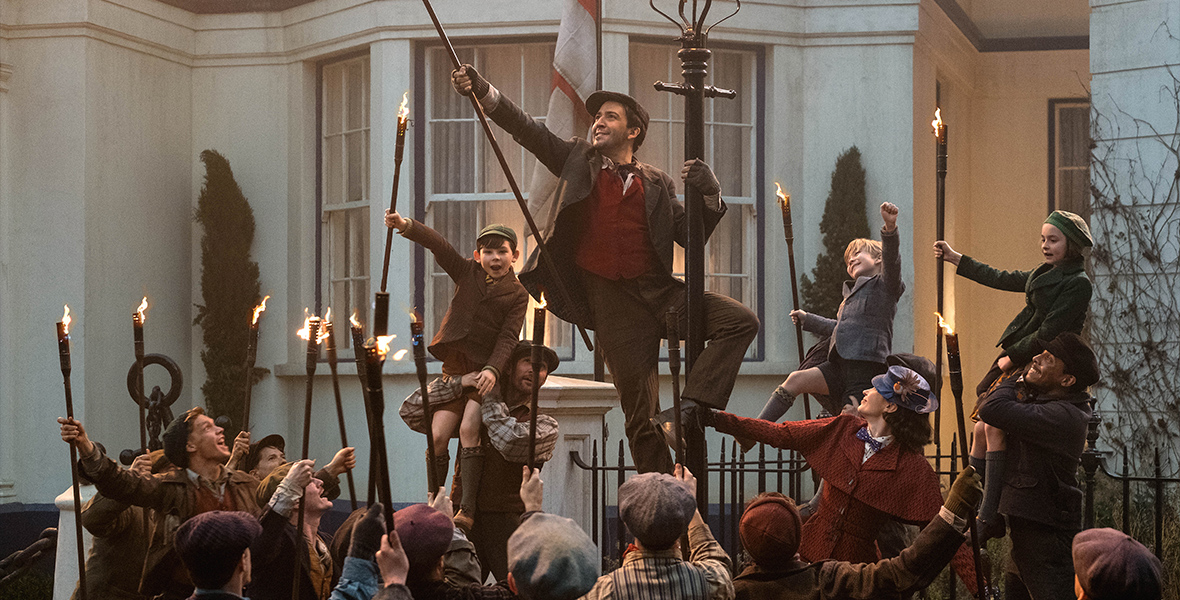 D23: What's been the most rewarding part of directing The Little Mermaid?
RM: The Little Mermaid took me four and a half years to create; it's the most challenging film I've ever done by far. Before creating this underwater musical, I thought to myself, "How am I going to do this?" So, it was an incredible mountain to climb, but there is this very strong, beautiful message about connecting with others and trying to break down walls. One young girl is strong enough to find the power within herself to do that. That was very moving to me—and it continues to be. I'm excited to share that with the world.
D23: How has Disney enabled you to work with other artisans, craftspeople, and storytellers to keep telling new and reimagined stories in exciting and innovative ways?
RM: I've actually worked pretty much consistently with the same people over the years, because I got very lucky right off the bat with Chicago. In fact, I have the exact same design team I had on Chicago 21 years ago that I have on The Little Mermaid. I have John Myhre, the wonderful production designer; Dion Beebe, the wonderful DP [director of photography] and cinematographer; Colleen Atwood, the amazing costume designer; and, of course, John DeLuca, my producing partner. I have a core group of people that I've worked with over the years. We developed this synchronicity. We speak the same language. When you're doing something as massive as this, I need them. I went to all of them and said, "I really need all of you with me because it's so complicated. Every moment of this film needs to be designed in advance. It will require a lot of cutting-edge technology to make this work—including technology that's never been used before." This film has definitely been a labor of love, but Disney has given me this wonderful playground and set the table for me to be able to work with the best artists in the world.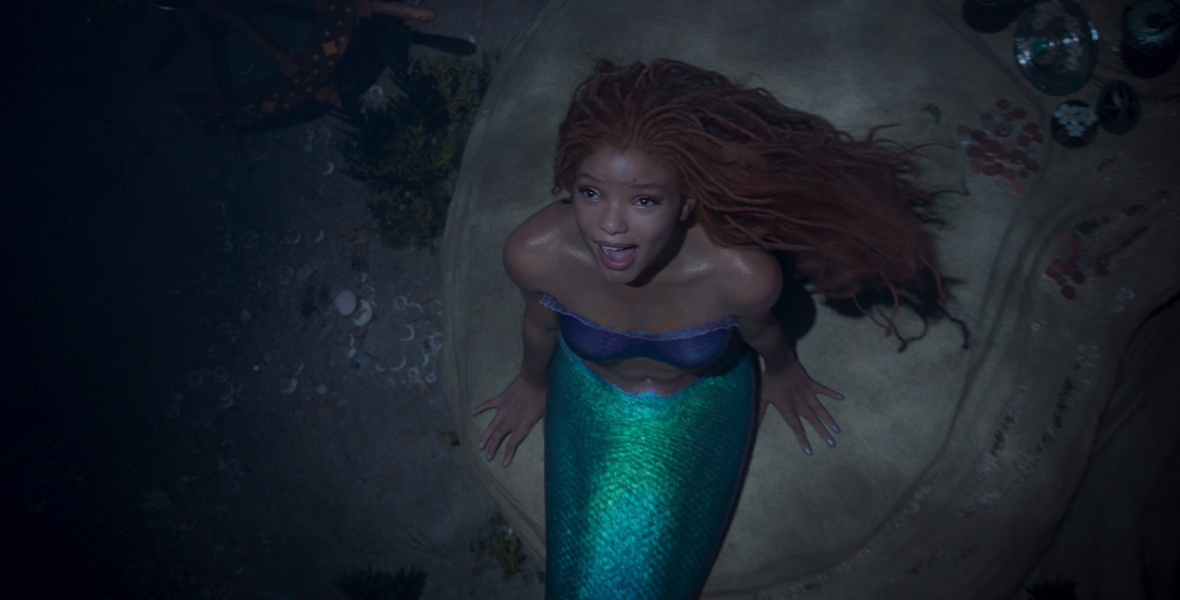 D23: How would you summarize your entire experience working with Disney?
RM: It's everything I could have imagined and more. Some years ago, I was choreographing on Broadway. We had some friends over, and somebody said, "We're going to go around the circle, and you have to pick your dream job." Now, I had never, ever thought of directing on film—ever. When they got to me, I said, "Well, my dream job would be to direct movies for Disney." The crazy thing is... it came true! This is such a wonderful company because they really support artists. I've only experienced them saying, "Make it yours. Make it different. Bring life to it. Find the story that you want to tell." To be encouraged to do that from the very moment I started working, it's been so creatively satisfying for me, personally. It's a rare place where you actually get to do these kind of movies, which are so still so few and far between, because they are expensive and complicated to create. It involves a lot of time and effort. The fact that I've been given this wonderful opportunity to be here all these years has been the greatest gift of my life.