By Zach Johnson
In this special series of intimate interviews, D23.com speaks with the most talented, prolific, and articulate storytellers from across The Walt Disney Company.
Is there anything Peter Sohn can't do?
Sohn, who grew up in New York and graduated from California Institute of the Arts (Cal Arts), joined Pixar Animation Studios in September 2000, where he worked in the art and story departments for the Oscar®-winning feature film Finding Nemo (2003). For his next project, The Incredibles (2004), Sohn worked in the art, story, and animation departments—proving that, much like the Parr family, he's up for any challenge. After that, he worked as a story artist for WALL•E (2008)—another Academy Award® winner.
From there, Sohn made his directorial debut with the short film Partly Cloudy (2009). The following years saw him work on beloved titles such as Toy Story 3 (2010), Brave (2012), and Inside Out (2015), to name a few. Sohn also directed the original feature film The Good Dinosaur (2015), in which he voiced the character Forrest Woodbush. In fact, Sohn has voiced many Pixar characters over the years, from Ratatouille's Emile and Monsters University's Scott "Squishy" Squibbles to Luca's Ciccio and Lightyear's Sox.
Currently the Vice President, Creative, at Pixar Animation Studios, Sohn is hard at work putting the finishing touches on Elemental, a new original feature film releasing on June 16. Set in Element City, where fire, water, land, and air residents live together, the film introduces Ember (voiced by Leah Lewis), a tough, quick-witted, and fiery young woman whose nascent friendship with Wade (voiced by Mamoudou Athie), a fun, sappy, go-with-the-flow guy, challenges her beliefs about the world they live in.
Now, Sohn joins D23: The Official Disney Fan Club for a wide-ranging Q&A...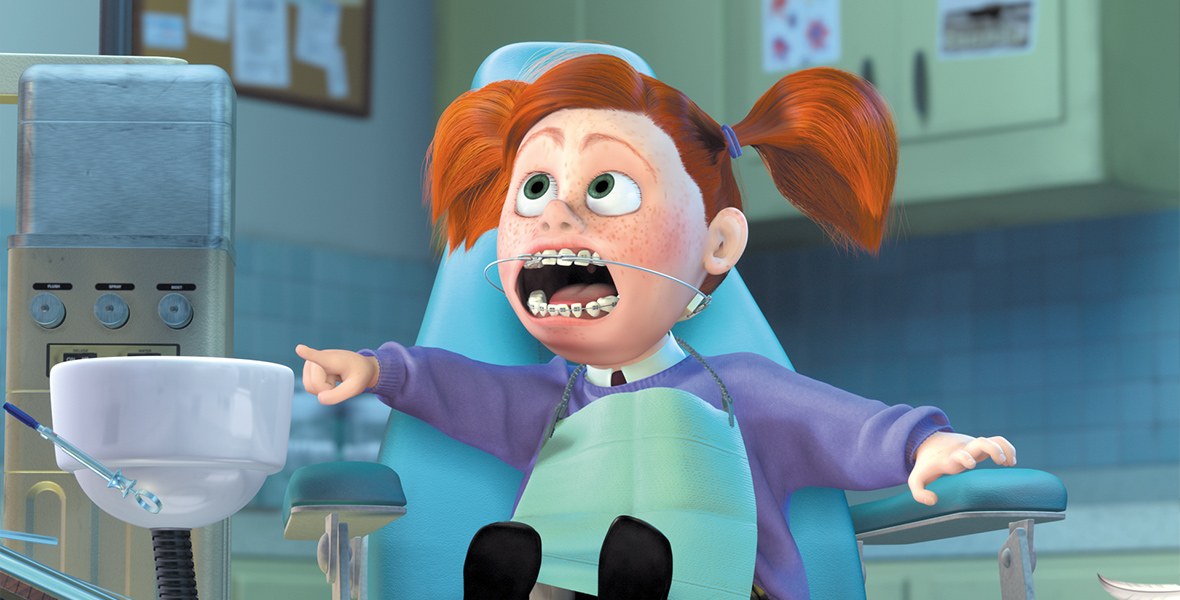 D23: How did it feel when you first joined Pixar Animation Studios?
Peter Sohn (PS): I remember meeting a tribe of filmmakers who were very passionate and being really inspired by their love of filmmaking and building such universal characters. I didn't know anything about CG animation; Toy Story was released during my first year at Cal Arts, but I remember seeing that and wanting to understand more.
D23: What makes Pixar the perfect home to tell the kinds of stories you want to tell?
PS: The community here is very supportive. People care about how to have fun and how to tell stories. Whether it's notes, riffing, or playing with ideas, it all comes from a place of trying to help fulfill a concept. There's such a sincere want to find the truth of the characters and the story—in every department. When you grow something here, people understand how fragile a seed of an idea can be, because they've done it. They've all been in those trenches, so they share advice: "That's a pitfall! Be careful! But if you need to fall into it, we'll be here." Pixar is just super supportive, creatively.
D23: How has the legacy of Disney storytelling impacted your own work at Pixar?
PS: Oh, man! Seeing animated Disney films as a kid made a big impression on me, because the stories were so universal and creative and artful. I've always wanted to work for Disney. As a kid, when I found out how those films were made and I learned about the people behind them, that became my goal. I would read about them in books, and my role models would tell me to "observe life" and "find fun ways to caricature and translate it in storytelling." That became the DNA of how I approach drawing or looking at things—all because of all of those early philosophies they had formed while making those early Disney films. Now, when I'm listening to voices or riffing with people, there's always something that triggers a Disney film or experience.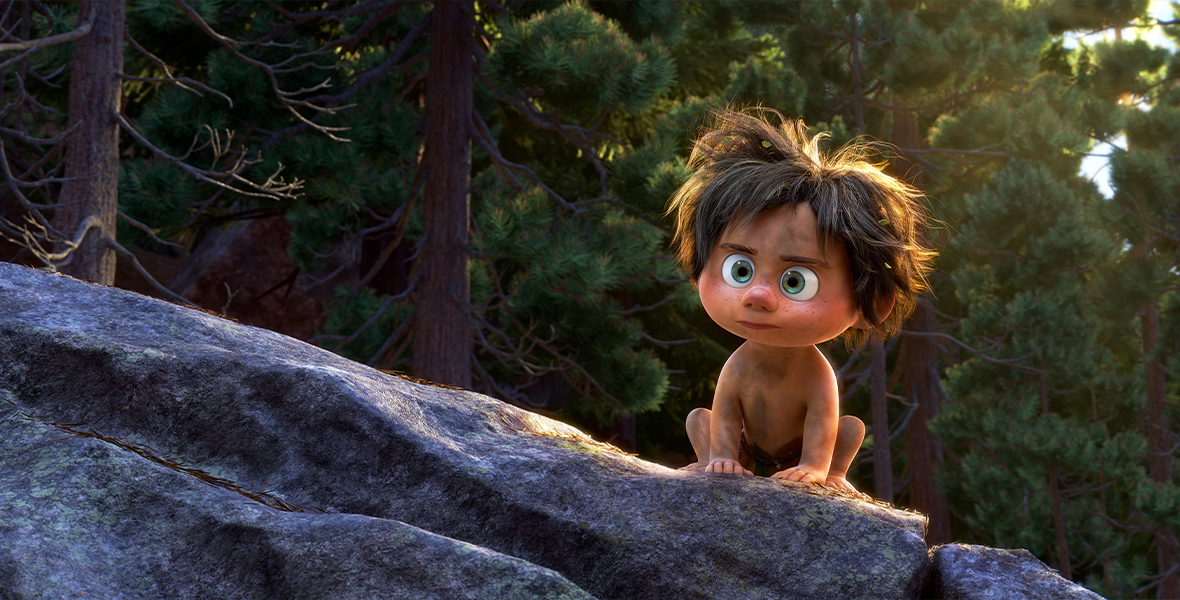 D23: You've had many opportunities during your time at Pixar, from directing two feature films to voicing multiple characters. How does it feel to be in an environment where you're often encouraged to take chances and step outside your comfort zone?
PS: I think it's all luck. It's driven by a very sincere love for the work and the people here. It's the most cliché thing to say, but seeing another person make the most of their talent is like a sporting event to me. I'm very lucky for all the opportunities I had to jump into different departments. I see these artists like athletes, slamming, dunking, and shooting their three-pointers. In the art department, I would watch a production designer do their thing, and in the story department, I loved seeing a story sequence get pitched and everyone connecting to it. Or, when you're in the voice room and you see someone be very vulnerable, you're so grateful. Through the years, I consider myself super lucky to have had the chance to have jumped around. I owe a lot to the artists and filmmakers who put forward the idea of wanting to do the best for each film.
D23: How has being at Pixar enabled you to collaborate with other storytellers?
PS: So much of my job at Pixar has been about learning. When you're done with a film, it's not nomadic—like a lot of films in Hollywood are. With most films, you're let go and you have to find another home. Most of the people at Pixar have worked as long as I have or even longer. And so, every film has been a building of experiences. You're always sharing with each other. With the insights of the new generations here, there's this amazing mix of people that you're always learning from. It's not just about a movie experience. It's about lifeexperiences from all different folks working side by side. It becomes the reason why you get up. As hard as filmmaking can be, you think about the people you get to work with, and you wake up and think, "This is going to be fun!"
D23: How have Disney and Pixar supported your development as a storyteller?
PS: I was a sketch artist designing scuba gear for the dentist's office [in Finding Nemo]. The director, Andrew Stanton, saw some of my work and said, "Hey, have you ever thought about doing story?" And I had not. I only wanted to be an animator. I was like, "Frank and Ollie [Disney Legends Frank Thomas and Ollie Johnston] are my gods. That's the life for me... and hi-diddle-dee-dee!" This idea of going into story was new, but Andrew gave me a shot at it, even though I didn't know what I was doing. I was literally making flip books of the scenes I was animating, and he threw it all out. He was like, "No, this is the one storyboard that tells everything. What are you giving me 100 proposals for?" I was crushed because I'd spent all night on those drawings, but at the same time, it was a big deal for me to understand and boil it down the essence of a scene. I learned a lot on The Incredibles right after that with Brad Bird, as well as on Up with Pete Docter. There was always a way to get better at X or to do it in a more focused way. Brad brought me to do voices. I had never done anything like that before. I never grew up thinking about that. But again, as I was pitching something, he saw something in me: "You could be a funny East Coast rat. The world of French cooking is effete, but the rats are blue collar." He smelled my background, and he brought me in in that way. With performing, I didn't know what I was doing, so he'd give advice in terms of where to be vulnerable, where to push it—and how to do that.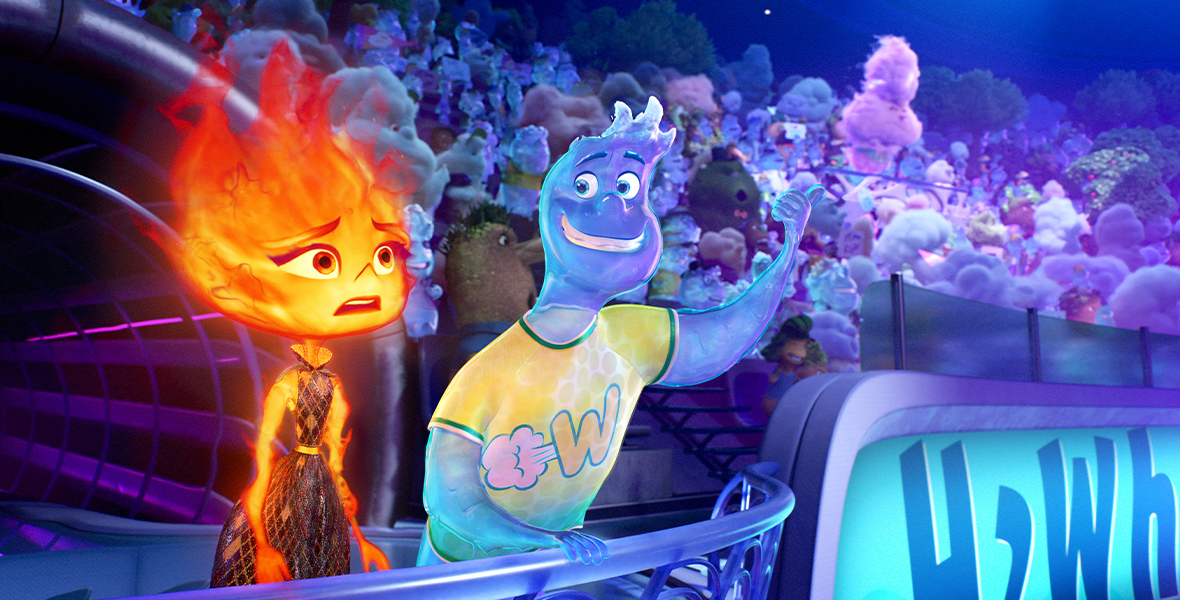 D23: What are some common things you hear from fans about your work at Pixar?
PS: The thing I always hear is, "You are just as chubby as Russell!" It's usually funny stuff like that, which I love. But even if I'm just saying the title of some of the movies I've worked on, people smile and say, "Oh, you worked on that film?" They light up. It doesn't matter what you did on it; you were part of it. When I go to Korea and see family members who know what Finding Nemo is and they have the same reaction as someone in Yonkers, New York, I'm just like, "Wow. That is really amazing."
D23: How has Pixar helped you realize your dreams—and also dream new ones?
PS: There's a lot that happens in 22 years in your personal life, and all of that gets mixed into your work day. If you have creative problem at Pixar, everyone starts pulling from their lives to solve it. It's a handshake—a weird form of therapy, maybe. It's sort of magic. So, when you're drawing a goofy idea, Pixar gives you the room to come up with it, then dig into it and try to find out why you're even going there in the first place.