By Zach Johnson
For 100 years, Walt Disney Animation Studios has told timeless tales through films that combine beautiful artistry, masterful storytelling, and groundbreaking technology. Among the studios' many bright stars is Jared Bush, who most recently helmed its 60th feature film, the Academy Award®-winning Encanto, writing the script with Charise Castro Smith and directing the film alongside Byron Howard.
A Harvard University graduate, Bush began his career as a script reader for Oscar®-winning director Robert Zemeckis. After he joined The Walt Disney Company, he co-created, executive produced, and wrote Disney XD's animated comedy adventure series Penn Zero: Part-Time Hero. He went on to co-direct and write the Oscar-winning feature Zootopia; write the Oscar-nominated feature Moana; and executive produce both the Oscar®-nominated feature Raya and the Last Dragon and the Disney+ Original series Zootopia+. Suffice to say, Bush knows how to tell a good story—and he's already hard at work on his next one. But first, he's joining D23: The Disney Fan Club for a wide-ranging Q&A...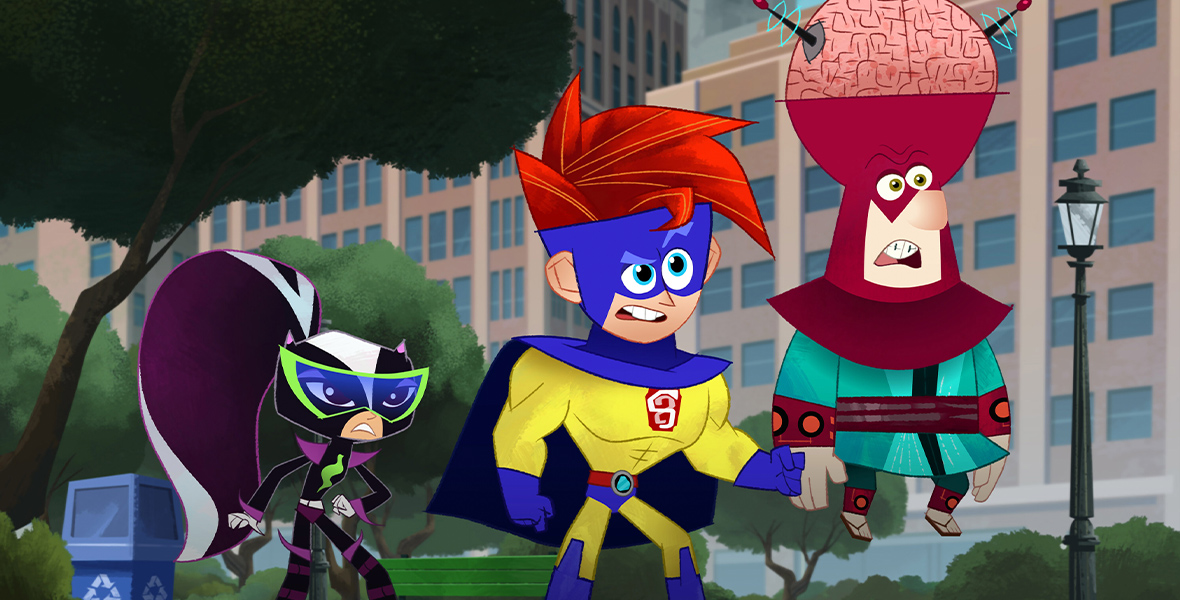 D23: What makes Disney the perfect home to tell your stories?
Jared Bush (JB): Walt Disney Animation Studios is a place that celebrates the elements of stories that I love the most: comedy, emotion, unique characters, and fantastical worlds. Even better, it celebrates those things in a hyper-collaborative environment where we all work together to create something greater than the sum of its parts, built from the imaginations of the most creative people I've ever worked with.
D23: How has Disney helped you touch hearts around the world in ways you didn't expect?
JB: When anyone sees themselves onscreen, whether it's how they look, experiences they've had, or emotions they've felt, there's an amazing connection that can form between audiences and the stories they feel a part of. One of my favorite unexpected things about Disney Animation is just how many different types of people you have the benefit of working with, all of whom are putting their hearts and experiences into our films, which allow people everywhere to feel seen. Being able to translate and perform "We Don't Talk About Bruno" from Encanto into 42 languages flawlessly is pretty great, too!
D23: What are some common things you hear from viewers about your projects?
JB: I hear a lot. Truthfully though, I think my favorite thing to hear are viewers' theories about loose-ends or unanswered mysteries. I feel very strongly that audiences having their own interpretations of our stories and characters is really important—everyone's lived experiences change their perspective of what's onscreen, and I think it's all valid. If you see a story I worked on differently than I do, it means you've found your own personal connection, and I think that's fantastic.
D23: How does Disney Animation help you connect with audiences in a way that's unique to Disney?
JB: Well, like so many of us, I grew up watching Disney Animation films: The Jungle Book, The Little Mermaid, Peter Pan. I think the entertainment and wonder immediately grabbed me, but it's impossible to think of those films without the music that defines them. Music tied to character, even better. I think it's subconsciously informed a lot of what I love, and the choices I make in the stories I've been able to work on. For decades, people have had high expectations of Disney stories: fun, emotion, hope, imagination—all elements I firmly believe in. It's a high bar to aspire to, but I think challenge breeds creativity.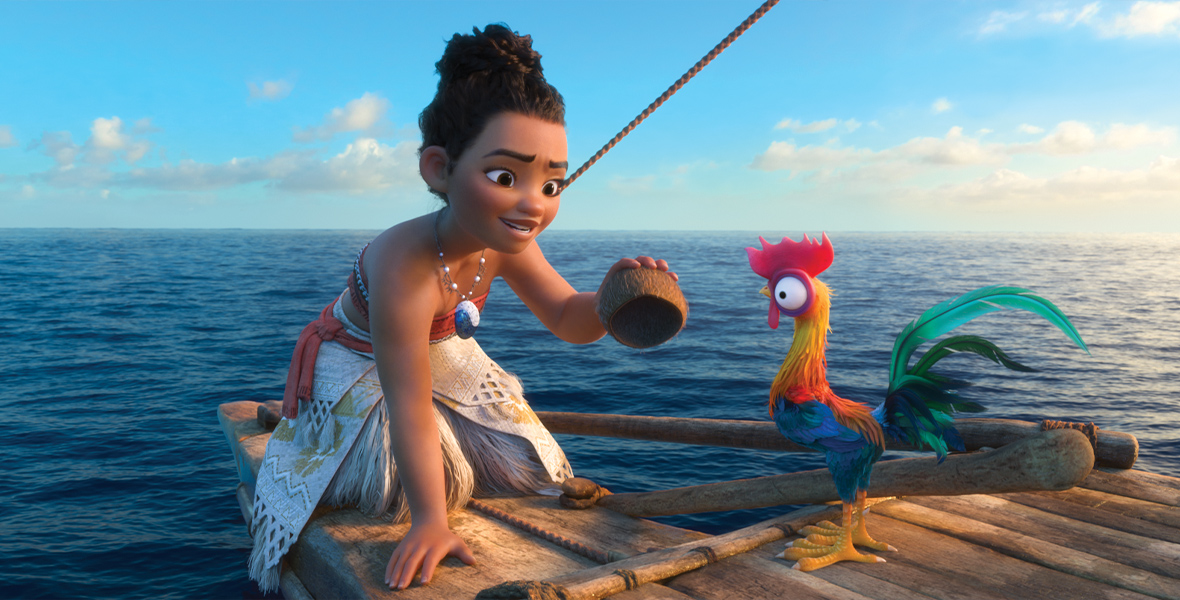 D23: What is it about Disney that's most important to you in supporting your development as a storyteller?
JB: Collaboration with unbelievably talented people who think and create in different ways than I do. It's hard to describe the feeling of someone finding something absolutely brilliant that you never would have thought of that elevates your story in ways you couldn't have imagined. It makes you think differently and expands what you think is possible. As a storyteller, it's an incredible luxury.
D23: How has Disney enabled you to collaborate with other storytellers?
JB: Disney Animation is defined by collaboration. It's not possible without it. More than 600 people work on any given film, and the reason is because it takes hundreds of specialists to achieve each aspect of what you see in the final frame. Animation, lighting, character design, clothing, music, hair simulation, special effects, story, crowd characters, the technology that makes all of that possible, the people working behind the scenes to support all of it—it takes everyone working together, helping each other, all in pursuit of telling a story that we can be proud of.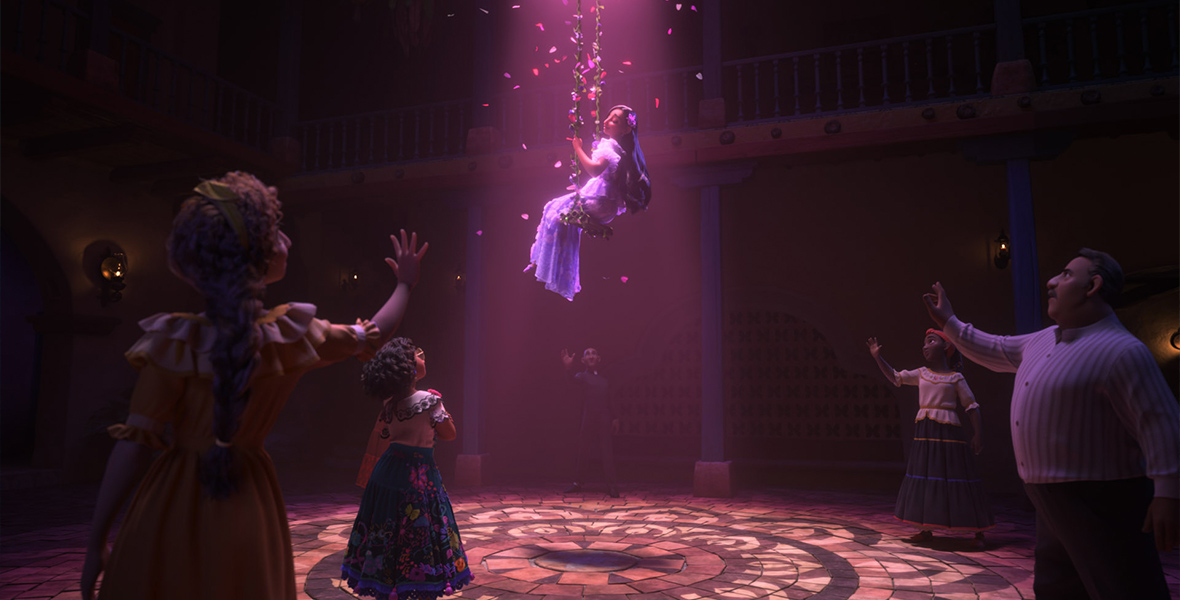 D23: How would you summarize your experience working with Disney to realize your vision?
JB: Combined imagination. Our stories are not "one vision." Even in stories very personal to me, where it's begun with a tiny nugget of an idea in my brain, it quickly becomes a shared vision of many people, all of whom work together and bring themselves into the story to make it something greater than any one person could create alone. It's my favorite part of working at Disney Animation. And in my experience, it's wholly unique in Hollywood... which is why I feel so lucky to be a part of it.
D23: What makes you want to work on new Disney projects time and again? How has working at Disney Animation helped you realize your dreams—and dream new ones?
JB: I think any creative person's dream is to be able to have a career where imagination and artistic freedom is even remotely possible... let alone the most important aspect of what you do. I still don't believe this is my life. But a step further, I also believe that all creative people hope someone connects with a story they create, a picture they draw, a character they imagine, a song they write... because everything we make is in some way deeply personal. It is truly a part of you. When that resonates, it's a dream come true. My only new dream is to be able to keep doing what I'm doing... forever.