By Zach Johnson
In this special series of intimate interviews, D23.com speaks with the most talented, prolific, and articulate storytellers from across The Walt Disney Company.
As the lovable but no-nonsense Dr. Miranda Bailey, Chandra Wilson has been the lifeblood of ABC's Grey's Anatomy—and she's been that across several series, having guest starred in the ABC spinoffs Private Practice(2007–2013) and Station 19 (2018–Present). In doing so, she has appeared across the franchise more than any other actor. For her role, Wilson has won a Screen Actors Guild Award®, a People's Choice Award®, a Prism Award, and an NAACP Image Award, in addition to being nominated for four Emmy® Awards. She has also won an NAACP Image Award and Women's Image Network Award for directing episodes of Grey's Anatomy, which in 2019 became the longest-running primetime medical drama in TV history. Along with costar James Pickens Jr., Wilson is the only original cast member to remain a series regular on Grey's Anatomy.
A graduate of Houston's High School for the Performing and Visual Arts, Wilson received her BFA in drama from NYU's Tisch School of the Arts, where she spent four years training at the Lee Strasberg Theatre Institute. Some of her other onscreen Disney credits include the ABC sitcom Bob Patterson (2001), the ABC daytime soap opera General Hospital (1963–Present), and the ABC special The ABC's of Schoolhouse Rock (2014). Wilson has also directed episodes of ABC's Scandal (2012–18), in addition to Freeform's The Fosters (2013–18) and Good Trouble (2019–Present).
Now, Wilson joins D23: The Official Disney Fan Club for a wide-ranging Q&A...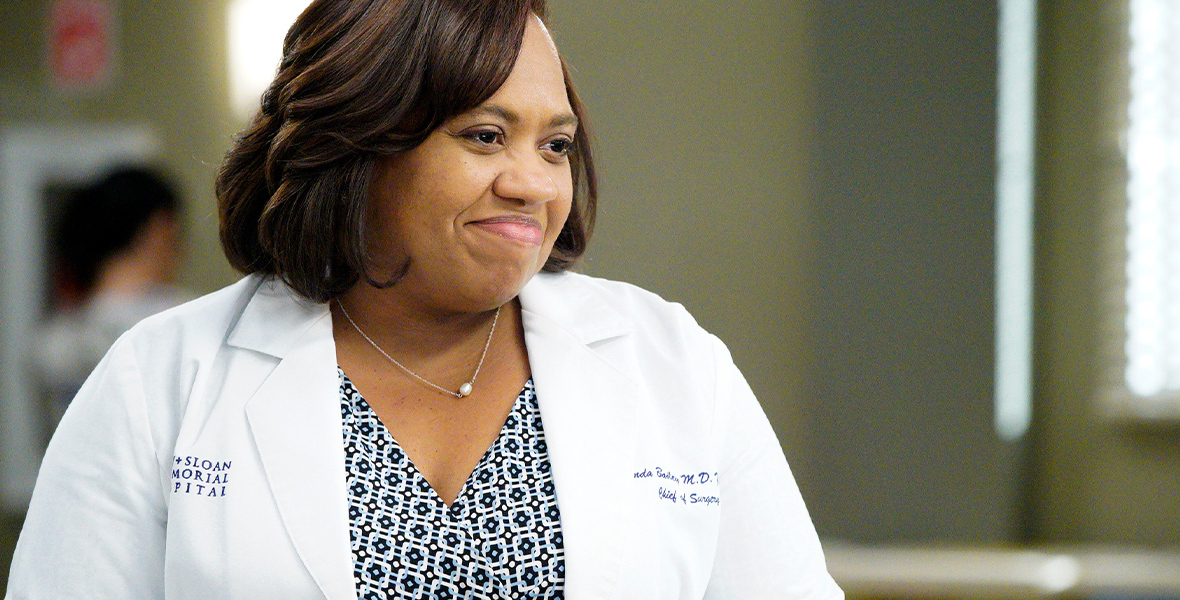 D23: What makes Disney the perfect home for a storyteller such as yourself?
Chandra Wilson (CW): My Grey's Anatomy journey has been about being able to relate the perspective of a medical professional at infancy who aspires to be something like chief of surgery. As my character, I've had the opportunity to start in one place and tell the audience what my goal is—and then in real time they've been able to watch "me" get to that goal. But once Bailey achieves that goal, they're seeing her go, "OK, cool... but maybe there's something else." And isn't that the story of Disney characters, animated or otherwise? It's people who are on a journey, people who are trying to figure out who they are, people who are trying to get to a place—and then when they get there, they realize the grass is greener on the other side. That's why Grey's fits into that storytelling. And, fortunately, I've been able to fit into that as a storyteller. Otherwise, I wouldn't still be here in Season 19 giving the fans Bailey's perspective!
D23: Did you ever imagine Grey's Anatomy would be such a sustained success?
CW: As an actor, you never imagine that a show is going to last this many seasons. We got picked up as a midseason show—we didn't have an air date at first—so it felt like there was no faith in us whatsoever. It wasn't until the show aired and we ended up staying on the air that we started to see the possibilities. It changed in Season 2 with the Super Bowl episode ["It's the End of the World"]. We were able to hold on to that Super Bowl audience and give a really broad, international introduction to the show for people. And then, as the show started to skyrocket, my six-year contract got extended!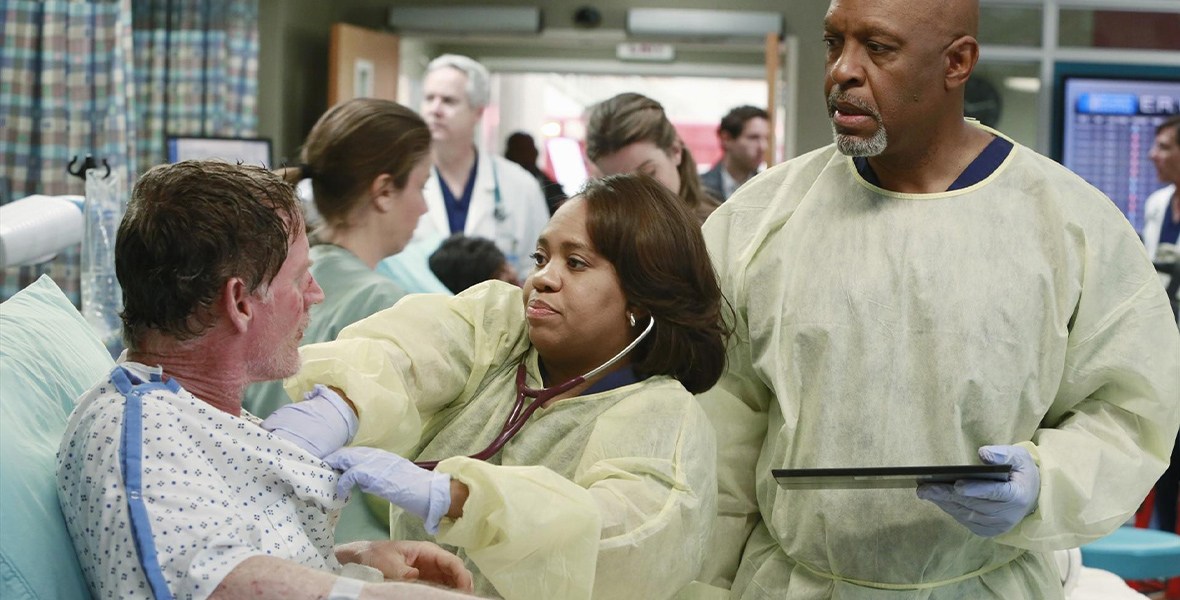 D23: What is it about Dr. Bailey that makes her so interesting to play after 19 seasons?
CW: Script after script after script, I never know what her story is going to be. I've never been the kind of actor who has said that I "own" Miranda Bailey or that I know what she would say and how she would say it. I have absolutely no idea! The words don't come from me. The joy I get as an actor is being able to take the words that are given to me and then breathe life into them, to try to substantiate them based on something that has happened in her past. Sometimes things don't make sense to me, Chandra Wilson! But that's not important. What's important is that you believe that Bailey believes something. That is my constant journey with every single script: making sure you believe that the things that are coming out of my mouth are what Bailey believes.
D23: You've had many opportunities with Grey's Anatomy, including directing...
CW: I just did my 24th episode; I just finished Episode 13. That's a whole season!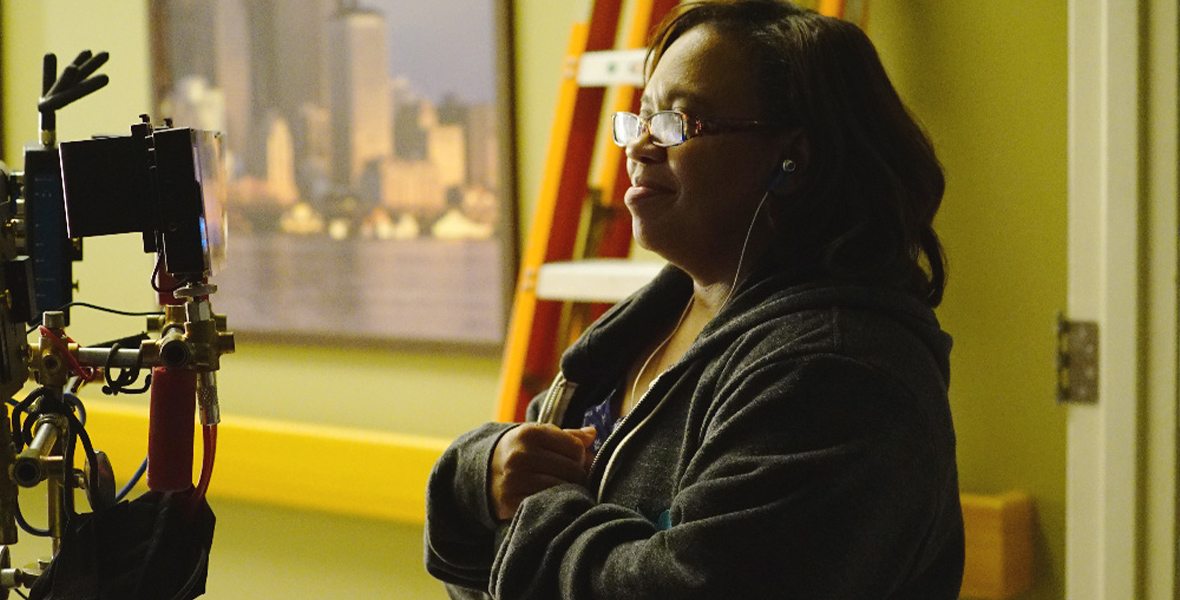 D23: You've also directed for Scandal, The Fosters, and Good Trouble. How does it feel to have those directing opportunities come your way because of Grey's Anatomy?
CW: It's amazing, because after I graduated college, I was doing an off-Broadway play, which gave in my equity card and health insurance. I said, "Great! I've made it! That's it!" Everything else is icing on the cake. Did I see directing for a dramatic television series as an option? I did not. My executive producers said to me, "You should direct." And I didn't understand that I could say no! [Laughs] It was like, "They said I should do it, so I better figure out how to do it!" From there, I wanted to make sure that I wasn't just a "Grey's Anatomy director," but a director who could move other places. It started with Shondaland giving me an opportunity to do Scandal and realize this language I know translates to other places. It's more icing on the cake—a cherry on top!
D23: You also have a recurring role on General Hospital as WXPC fashion editor Sydney Val Jean—and you're returning for the annual Nurses Ball the week of April 6!
CW: Going over to General Hospital is just a joy because I still watch that show every single day. It is part of my routine, and it has been since I was 5 years old. When I go over to Port Charles, sometimes I feel like it's wrong, like I shouldn't be there. I just enjoy doing it, and I'm glad the producers keep asking me to come back. It's a treat!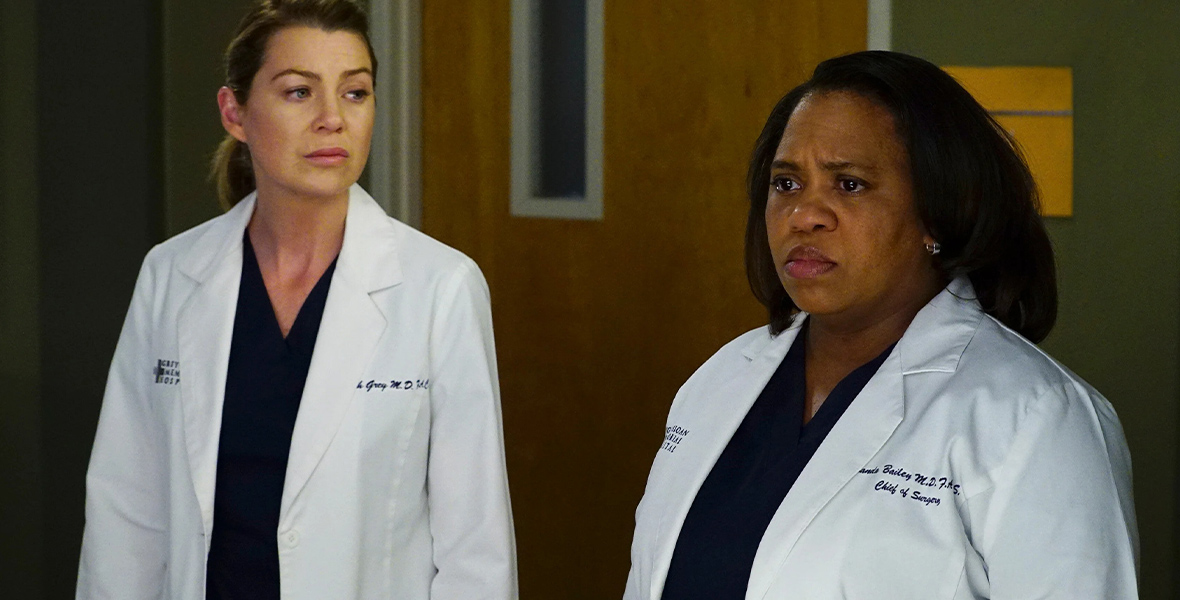 D23: How have your opportunities at Disney inspired you to pay it forward?
CW: There have been few occasions where I had shadow directors with me as I was directing, and I've been able to pass on the things that I know and the things that I'm learning. What's most important to me, as a director, is to being able to definitively answer questions that are brought to me, to be able to guide the entirety of the room so that everyone knows what's going on and sees the work that each individual has contributed to make the show happen. I want to be able to highlight that. If the props team went through the extra work of creating all these items on a table, I want to make sure you see that onscreen. If the video team has gone through the trouble of making a cellphone show text messages, I want to make sure to show that on-screen, because I understand—especially coming from theater—that it takes every single individual's contribution in order to make this bigger thing happen. And that brings me a lot of joy.
D23: What makes you want to keep collaborating with Disney time and again?
CW: Well, you know... they call me! [Laughs] It actually goes back to my daughters. One of the series I did before Grey's Anatomy was called Bob Patterson. It came out in 2001, right as the planes were going into the World Trade Center. The country shut down for a few days, but by Thursday—when we found out we weren't going back to work and my kids were going stir crazy—we decided to take our first trip to Disneyland. I was a parent with young kids at Disney, with other parents with young kids who were all saying, "We had to get out of the house. We had to turn off the news." I was able to bring some joy to my daughters' faces at the time—and we've been hooked ever since!