By Beth Deitchman
LANCE, ESPN Films' incredibly compelling look at Lance Armstrong, opens with a first-person story from the cyclist, who—using frank, no-holds-barred language—describes the public derision he's encountered since being exposed in one of history's largest doping scandals. Despite his massive fall, Armstrong is surprisingly honest and even more surprisingly unapologetic. LANCE director Marina Zenovich recalls first hearing the story from Armstrong on a podcast, and remembered thinking, "That story is amazing and I need him to tell me that story on camera." During a recent digital conversation presented by the International Documentary Association, Zenovich discussed why the anecdote was so well-suited to begin the documentary: "The story is, in essence, just him. It is in your face. 'This is me.'"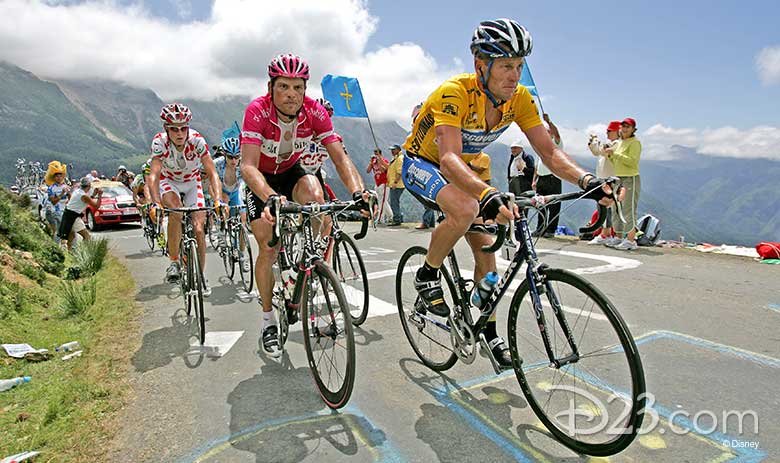 The two-part documentary LANCE, which premiered on ESPN on May 24, can now be viewed on ESPN+ as part of the streaming service's amazing 30 for 30 library. LANCE tells the story of Armstrong's early days as a young superstar cyclist in Texas; looks at his battle with cancer and subsequent activism to help others; and follows his rise to glory, with seven consecutive Tour de France titles, and his equally dramatic fall from grace. Zenovich spoke with Armstrong's former teammates, friends and family members, as well as sports journalists, but it is Armstrong's own voice that rings out the loudest.
In an interview from LANCE, ESPN senior writer Bonnie Ford shares her belief that Armstrong evokes a strong response—both positive and negative—and is a person who "gets into people's heads." Zenovich, however, was never concerned that he would try to corral the documentary for his own agenda. "It's a dance," she acknowledged. "It's a subtle kind of fencing match between him and me, and we had fun doing it. I always knew he was always trying to maneuver, but so was I. That's what's intriguing about the film, I think."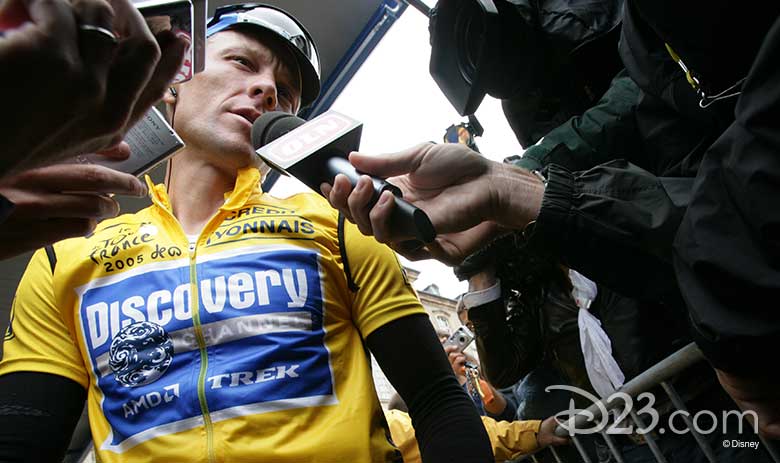 Armstrong's story has been told before, but never quite like this, said Libby Geist, vice president and executive producer, ESPN Films and Original Content, and that's in keeping with the philosophy behind the 30 for 30 series, which often looks at topics that have been covered in past, but always with a new spin. "You think you know the story, but we're going to sort of throw you for a loop a little bit," Geist described, stressing the element of timing that comes into play with every documentary. "It's critical for us to catch athletes in a period of their life where they're willing to be introspective, where they're sort of looking back," she shared. "They're going to be open and honest. There's not a lot of strings attached. They're ready to kind of tell all."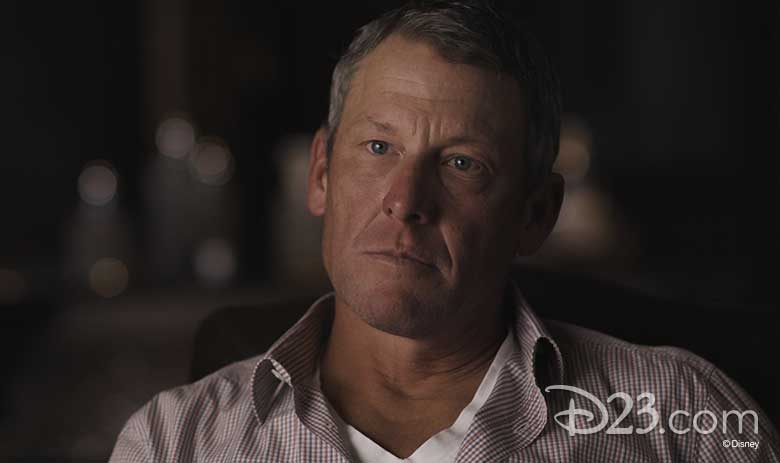 Geist credited Zenovich for building a relationship with Armstrong that had enough trust at its foundation that the cyclist would let down his guard. "Whether she's in the film or you can just hear her question, you can see the way that he's talking to her and know they have a dynamic and that she's really pushing him. I love that," Geist said. "I think from a filmmaking standpoint, I'm not sure I'd seen anything that well done and that tricky. There was sort of a wink and a nod throughout the whole film that I couldn't take my eyes off of."
"I think he was intrigued by the opportunity to tell the fullness of the story and to really tell the entire scope of it—and that was what we pitched [him]," executive producer Mike Hughes noted. ESPN Films made no promises of a sympathetic point of view, and acknowledged that the final product could potentially include revelations that would portray Armstrong in a negative light. "We can't necessarily control that," Hughes told Armstrong, but he assured that the documentary would tell "the whole story." That's what Hughes came to believe ultimately interested Armstrong and inspired him to be so accessible to the filmmakers.
Zenovich thinks there's a very simple reason why she was able to draw so much out of Armstrong. "I always tell up-and-coming documentary filmmakers the best thing you can do is listen. A lot of people don't listen, so when people feel like you are actually, literally, in the active sense of listening, they open up," she shared.
Throughout the production, the team made it a priority to allow the audience to reach their own conclusions about LANCE's polarizing subject. "At the end of the day, whether you hated [Armstrong] back in the day or liked him back in the day, you were going to get all the information. You were going to see him take you through it, and then ultimately you get to decide," Hughes said. "Any of the complex issues that are at the heart of his story, we wanted to give everybody the opportunity to ultimately make up their own mind." Hughes believes that viewers have responded to LANCE because the documentary offers no clear-cut answer as to how they should feel about Armstrong, and the conversation is a provocative one.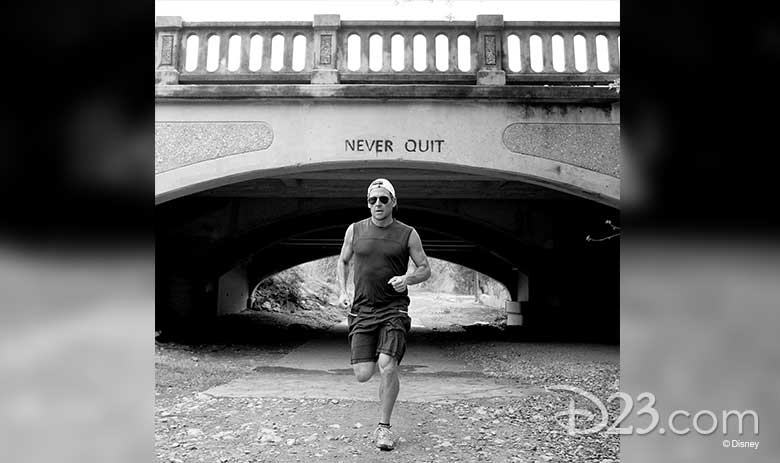 "To me, [LANCE] was really an exploration of a man, a very complicated man, and really trying to understand how he became so hated, so loved, so inspiring to people," Zenovich shared. The director emphasized that she always sets out to go "super, super deep" with the stories that she tells, and she appreciated that Armstrong was willing to do so, as well. Whether she personally likes Armstrong, or not… whether he's a great athlete, or a great villain, Zenovich emphasized, "I love exploring all of that, and I'm thrilled that I was the lucky one who was able to do it."