By Beth Deitchman
The animated series Amphibia leaps into its second season on Disney Channel this Saturday, July 11 (8:20 p.m. EDT/PDT), kicking off new adventures for its independent and fearless protagonist, Anne Boonchuy, and her found family, the Plantars—Sprig, Polly, and Hop Pop. Our heroes are hitting the road this season, bound for parts of the series' fantastical frog world that we have not yet seen, and along the way, we'll hear voices that we have not yet heard on Amphibia—but we've been fans of all of these actors for quite some time. In fact, Amphibia's roster of guest talent for season two is packed to the gills with some of our favorite stars, who will be joining series regulars Brenda Song (Anne), Justin Felbinger (Sprig), Amanda Leighton (Polly), and Disney Legend Bill Farmer.
"I'm just globally impressed with how professional everybody is, how game to play everybody is," creator and executive producer Matt Braly recently told D23, and he credits Amphibia voice director Eden Riegel for "leading the charge" when it comes to the record sessions. "So many voice actors, when they come in, are just excited to be in the booth and try stuff. I think there's a lot of collaboration there that I wasn't expecting," Braly says.
We're more than a tad excited to see what's to come on Amphibia this season, as we go deeper into the mystery of how Anne came to find herself in Amphibia and how she'll find her way home. Here are the stars we'll be hearing, though according to Braly, exactly who they play will just have to remain part of the mystery.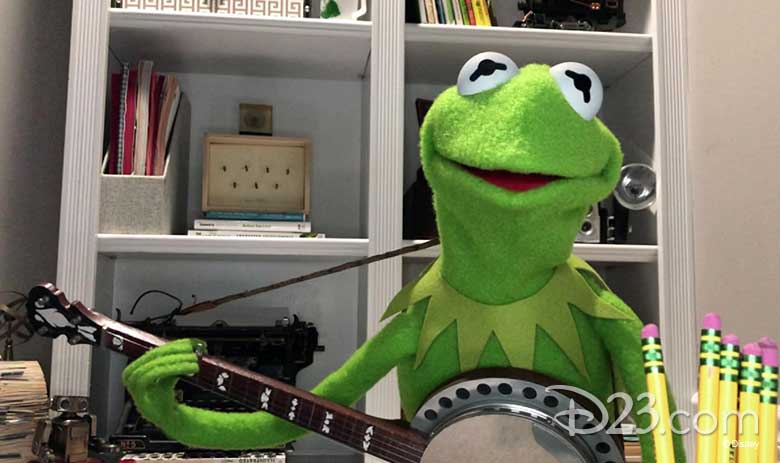 Kermit the Frog
It's a big summer for the world's most famous frog, who will be seen in The Muppets Studio's first unscripted series and first original series for Disney+, Muppets Now, beginning July 31. "I won't say who Kermit is playing because it's kind of delightful when you see it," Braly teased.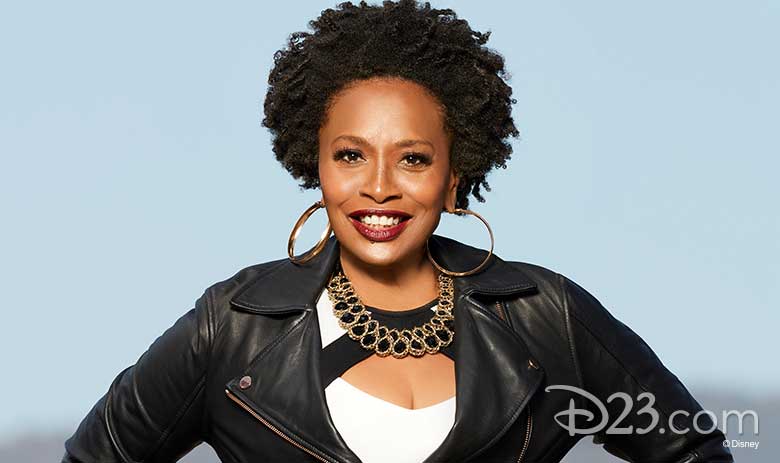 Jenifer Lewis
Lewis is no stranger to frogs, having voiced Mama Odie in Walt Disney Animation Studios' 2009 classic The Princess and the Frog. The actress has also voiced Flo in Disney and Pixar's Cars franchise on the big screen, and on the small screen, Lewis has voiced Professor Granville in Big Hero 6 The Series. Fans get to see Lewis in hilarious action on ABC's Emmy®- and Golden Globe®-nominated comedy series black-ish, where she plays Ruby Johnson. On Amphibia this season, Braly teases, "Jenifer Lewis voices this kind of rough-and-tumble frog, kind of like matriarch who is a leader of bandits out in the desert."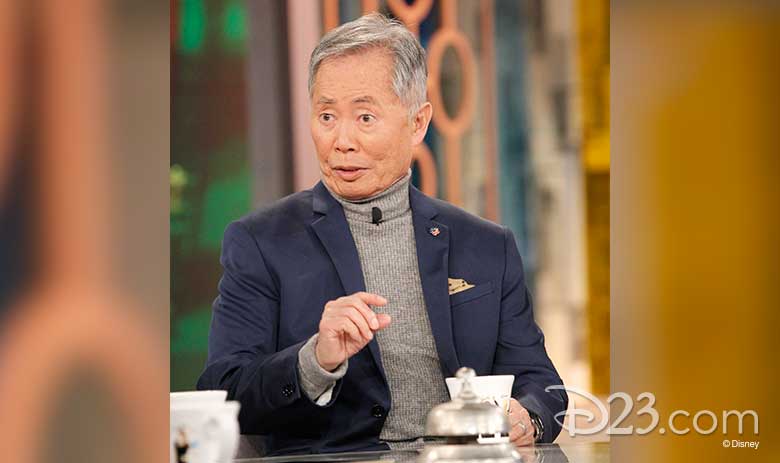 George Takei
Braly raved about working with Takei, who is most famous for his iconic role of Sulu on Star Trek, but whose Disney credits include roles on Elena of Avalor, Fresh Off the Boat, Penn Zero: Part-Time Hero, The 7-D, and the voice of Sensei in Kim Possible. "He's amazing, a huge Asian-American role model," says Braly, who draws inspiration for Amphibia from his heritage, family, and childhood trips to Bangkok, Thailand. "Recording him, I just remember he started reciting Shakespeare in the booth and was utterly charming. His takes were hilarious. I can't say who he plays but it's a very, very juicy role for him, and he does a great job."
Hugh Bonneville and Michelle Dockery
The pair of actors are leaving the aristocratic confines of Downton Abbey for the magical world of Amphibia.
Tress MacNeille
For years, we've known MacNeille as the voice of Daisy Duck on series such as DuckTales, Mickey Mouse Clubhouse, and the Mickey Mouse cartoon shorts; MacNeille's incredible list of Disney credits also includes Star vs. The Forces of Evil, Sofia the First, and Lilo & Stitch: The Series, to name just a few.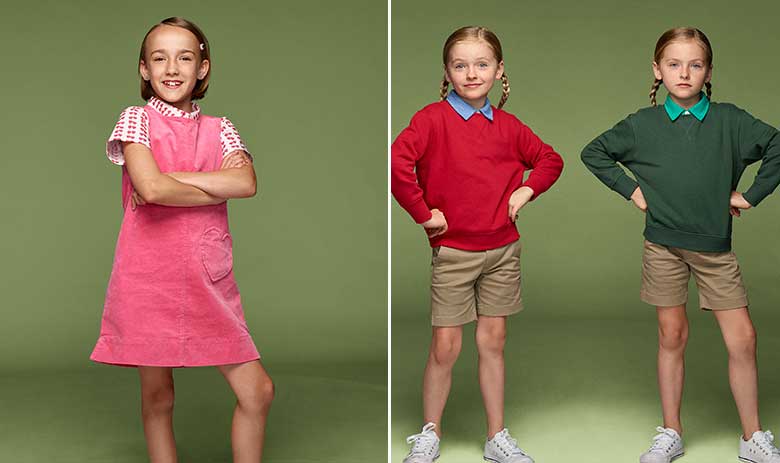 Marlow Barkley, Mia Allan, and Ella Allan
Disney fans will recognize this trio of young performers from their unforgettable roles on ABC's Single Parents. Barkley played Sophie Cooper, while twin sisters Mia and Ella Allan played Emma and Amy Fogerty, respectively.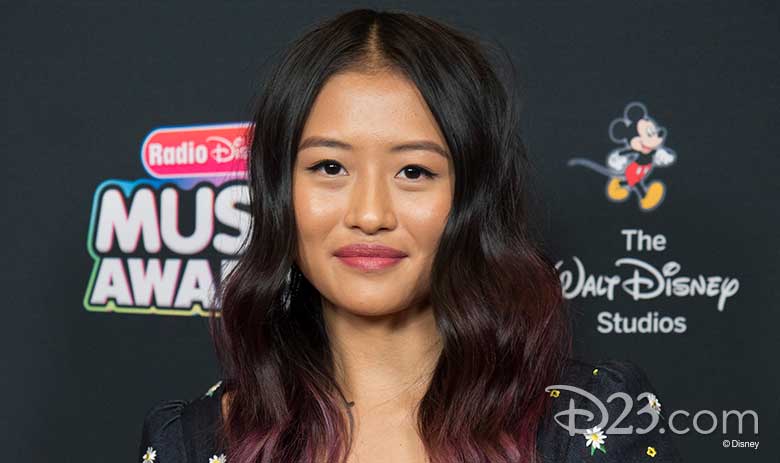 Haley Tju
Tju goes from San Fransokyo to Amphibia this season. The actress is best known to Disney fans for her work on Big Hero 6 The Series, where she brought to life Karmi, Hiro's precocious classmate at the San Fransokyo Institute of Technology.
Flula Borg
Think you've heard Borg before in a Disney title? Definitely maybe! The actor lent his voice to "Maybe," the personal assistant to Yesss in Ralph Breaks the Internet, and he voiced Alfons in Tangled: The Series. It's highly likely that you've also seen the German-born Borg in Pitch Perfect 2 as the male lead of a German a cappella group.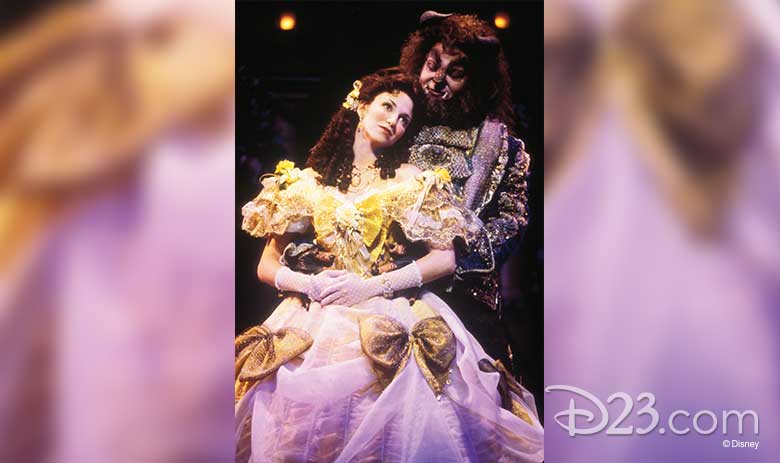 Susan Egan
"I'm a huge fan of Meg. She's one of my favorite Disney characters," Braly says of Herc's sarcastic love interest, voiced by Egan in the 1997 animated classic Hercules. Egan also originated the role of Belle in the Broadway adaptation of Beauty and the Beast. "And [in Amphibia] Susan Egan will be playing a theater director," Braly reveals. "I know she's an amazing Broadway actress herself so the role is kind of perfect for her."
Keith David
David also knows a thing or two about frogs, having voiced the wonderfully wicked Dr. Facilier in The Princess and the Frog. Braly described it as "an honor" to work with the actor who also played Goliath, leader of the Manhattan Clan in the popular 1990s Disney animated series Gargoyles. "He actually voices the king of Amphibia, the monarch, and we meet him kind of in the first third of the season," Braly shares. "He's a real standout character. I love the guy and he does an amazing job."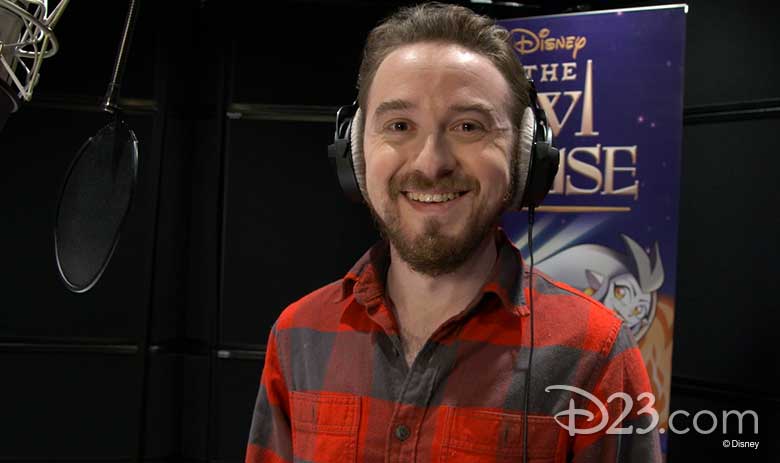 Alex Hirsch
Gravity Falls is close to Braly's heart; he worked as a storyboard artist on the popular animated series. This season, Amphibia will pay homage to Gravity Falls in a special episode that will feature its creator/executive producer, Alex Hirsch. Hirsch will voice not one, but two characters in the upcoming installment: The Curator, owner of the Oddities Museum called the "Curiosity Hut," and Frog Soos, a frog custodian: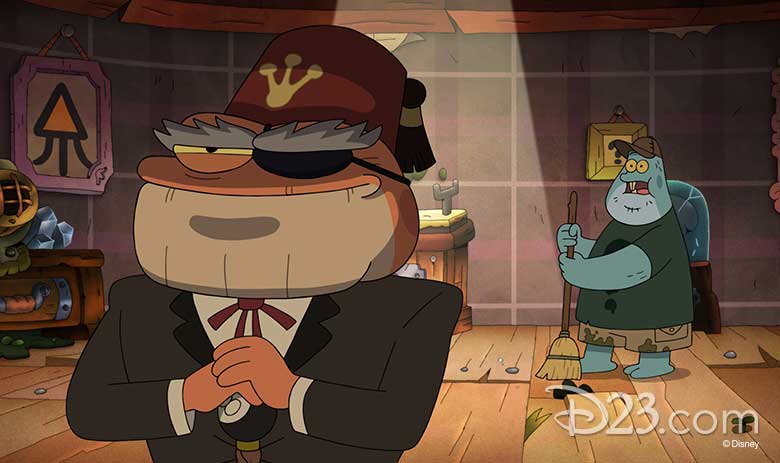 To hear more about the incredible hoppenings on Amphibia this season, check out our interview with Matt Braly right here on D23.com. The season gets off to a ribbit-ing start this weekend. Catch the season premiere this Saturday, on Disney Channel (8:20 p.m. EDT/PDT) or on DisneyNOW.