By Courtney Potter
First Look at Disney+'s New Secret Society of Second-Born Royals
You read about it last year, right here at D23.com—and now, its premiere is drawing ever closer… Just this week, Disney+ revealed a first look at its much-anticipated new film, Secret Society of Second-Born Royals.
Produced by Disney Channel, the film follows Sam (Peyton Elizabeth Lee, formerly of Andi Mack), a teenage royal rebel second in line to the throne of the kingdom of Illyria. Just as Sam's disinterest in the royal way of life is at an all-time high, she discovers she has super-human abilities and is invited to join a secret society of similar extraordinary second-born royals charged with keeping the world safe. With guidance from their Secret Society instructor, James (Skylar Astin), Sam and a new class of royal recruits must first learn to harness their new powers at a top-secret training camp before they can save the world.
Also starring Olivia Deeble as Roxana, Niles Fitch as Tuma, Faly Rakotohavana as Matteo, Isabella Blake Thomas as January, Élodie Yung as Queen Catherine, Ashley Liao as Eleanor, Noah Lomax as Mike, and Greg Bryk as Inmate 34, Secret Society of Second-Born Royals will begin streaming on Disney+ this summer!
5 Fantastic Things to Watch This Weekend
We're all looking for a few new things to watch right now—and D23, as always, has you covered with a few of this weekend's top choices from around the worlds of Disney. If you're looking for some real-life hilarity, check out the whopping nine season's worth of America's Funniest Home Videos coming to Disney+… and don't forget a brand-new episode of ABC's American Idol on Sunday! Read our rundown by clicking here.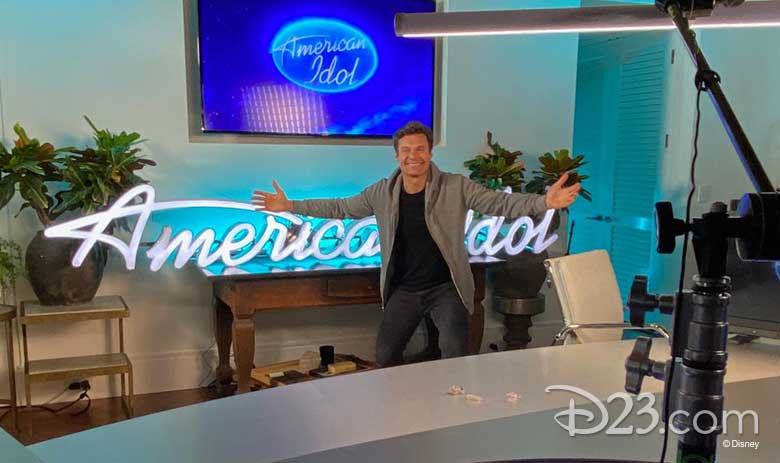 Ryan Seacrest Offers Glimpse Into First-Ever Remote American Idol Episode!
Speaking of American Idol, earlier this week, host Ryan Seacrest revealed that he'd kept the original judges' desk—y'know, the iconic one that Randy Jackson, Paula Abdul, and Simon Cowell sat behind in the early seasons of the show's first iteration—in storage in his garage… never knowing that it might come in handy again. And come in handy it has, as the ABC series reaches audiences in an all-new way!
Judges Katy Perry, Luke Bryan, and Lionel Richie, as well as host Seacrest and in-house mentor Bobby Bones, will all participate in Sunday's all-new episode from different locations—as will the Top 20 contestants. You won't want to miss the excitement as the remaining Idol hopefuls continue their journeys remotely, filming their performances on iPhones… singing their hearts out for a chance to win America's vote and, ultimately, the coveted season three crown!
American Idol goes remote this Sunday at 8 p.m. EDT, only on ABC.
Brand-New Trailer for Disney+ Disney Gallery: The Mandalorian
Ready to go behind the scenes of one of Disney+'s most beloved new series? Check out the brand-new trailer for Disney Gallery: The Mandalorian, above!
In Disney Gallery: The Mandalorian, executive producer and Disney Legend Jon Favreau invites the cast and crew to share an unprecedented look at the making of the series, which quickly became a pop culture phenomenon after premiering in November 2019. The eight-episode documentary series offers unprecedented access to the first season of The Mandalorian; each chapter explores a different facet of the first live-action Star Wars TV show through interviews, never-before-seen footage, and roundtable conversations hosted by Favreau.
Disney Gallery: The Mandalorian debuts, appropriately enough, on Monday, May 4 (Star Wars Day)—with new episodes streaming on Fridays thereafter… only on Disney+!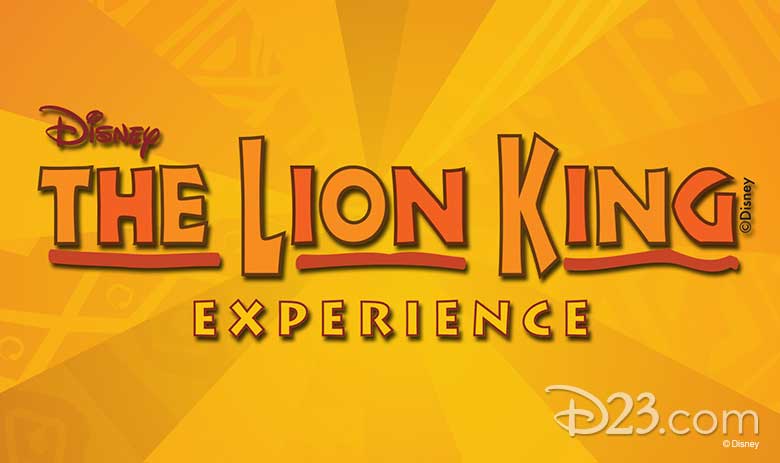 Disney Theatrical Productions Unlocks The Lion King Experience for Free
Are you ready to join the "Circle of Life" like never before? Our pals at Disney Theatrical Productions are now offering a free, virtually accessible version of The Lion King Experience, a unique arts education program that provides students and educators an immersive introduction to theatre-making by way of the Broadway production of The Lion King. The web-based, multimedia curriculum was originally designed to be facilitated in a classroom by an instructor as an enhancement for schools producing KIDS and JR. adaptations of The Lion King—but with new step-by-step instructions, students can explore the full experience at home.
After three years in development, The Lion King Experience launched in 2015, marking the first time any long-running hit musical released a specially created version for students while the original show is still playing on Broadway. The program grants accredited elementary and middle schools the opportunity to produce shortened, age-appropriate KIDS and JR. adaptations of The Lion King, which together with the curriculum, comprises The Lion King Experience. The now-unlocked materials contain all of the tools needed for The Lion King Experience's experiential theatre curriculum (an 11-session course for students aged 8-11, and an 18-session course for students aged 12-15), including video instruction, at-home learning instructions, student materials, and so much more. The at-home learning instructions are available on the homepage, and all sessions will be unlocked for students and teachers.
For more information, "Be Prepared" and head over to LionKingExperience.com!
Zebra Foal Joins Kilimanjaro Safaris Savanna at Disney's Animal Kingdom
We have to admit, there really isn't anything more delightful than some good ol' fashioned "cute baby animal" footage… and the good folks over at Disney's Animal Kingdom have come through this week with a brand-new clip featuring the Hartmann's mountain zebra foal born earlier this month.
Venturing onto the Kilimanjaro Safaris savanna for the first time, foal Asha was joined by her mother Heidi. Asha means "hope" in Sanskrit and "life" in Swahili—a name chosen after being voted on by Walt Disney World cast members! Dr. Mark Penning, Vice President, Animals, Science and Environment, Disney Parks, recently explained the change in procedure in a blog post: "While we normally reserve the naming of a new baby for the cast members on our animal care team," he explained, "we decided to ask all Walt Disney World cast members to help us choose this little one's name as a special opportunity for all our cast to be part of a beautiful moment in this challenging time in the world."
See adorable Asha and proud mama Heidi in action in the video, above!
Have an Incredible Time "On Board" the Incredicoaster!
The folks over at #DisneyMagicMoments are taking us on another epic adventure, albeit virtually, with a new first-person attraction video—this time featuring the truly incredible Incredicoaster at Pixar Pier, inside Disney California Adventure park.
For those unfamiliar, the attraction tells the story of the inaugural launch of a new coaster dedicated to the Parr family in gratitude for their heroic efforts and incredible deeds. But when baby Jack-Jack is left with the inimitable Edna Mode as his babysitter, shenanigans ensue—and Jack-Jack creates chaos along the track while his Incredible family sprints into action to save the day.
So don your best hero gear, buckle up, and join the fun! You may just learn some incredibly interesting Incredicoaster factoids along the way…