There's a new hero riding into town, and his name is Galavant.
But like all great heroes, there's a power behind the throne. And in the case of ABC's new comedy, it's a musical powerhouse—Disney Legend and Grammy and Academy Award-winner Alan Menken. The series—starring Joshua Sasse as the titular character who is on a quest to reclaim his lost love Madalena (Mallory Jansen) from the evil King Richard (Timothy Omundson)—features more than 30 songs by the team of Menken and his Tangled co-writer Glenn Slater. Menken took the time to talk with D23 about the new show—which premieres Sunday, January 4—some of his Disney favorites, and the legacy of his collaboration with the late Howard Ashman.
Q: How did you come to Galavant?
A: It started with Tangled where Dan Fogelman was the writer. I didn't really know Dan at all when I started working with him. I got to know him. I learned he's really smart, he's really funny… and I learned he really didn't know a lot about musicals. We had a great collaboration. I sort of assumed having put him through the mill for two years the last thing he'd want to do was another musical. A few years later, he was doing The Neighbors [for ABC] and he wanted to do a musical episode and asked if I would want to write the songs. I said, "Yeah!" The next thing you know, Glenn Slater and I were writing these song for The Neighbors and while it was going on, people were saying, "You guys ought to find a musical series to do at ABC." Then Dan sent me and Glenn an idea he had called Galavant. We liked the idea. From there it went!
Q: How fast were you writing songs?
A: We were doing them about two a week on average. Some weeks, more. Like anything else, it started slower and moved faster as we all became used to the process. By the end we were jetting them out, one a day.
Q: The songs in Galavant are almost a throwback to your show Little Shop [of Horrors] in that they are a lot more cheeky than some of your work for Disney which has been — often times —more earnest.
A: Absolutely. This is much more of a comic premise. The medium of sitcoms is definitely edgier than the medium of animated musicals. Not to say that Hunchback of Notre Dame didn't push that—on the darker side, not on the funny side. Galavant has a little more Little Shop/Sister Act sensibility… a little of the Aladdin sensibility that we had for the Broadway show.
Q: Is it more challenging or more freeing when you get to do that?
A: I found it freeing. I loved it. It's almost immediate gratification. You write a song and you have to go right into production.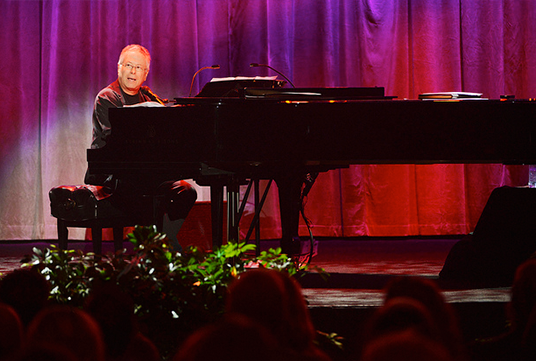 Q: You've been to many D23 events at this point, can you talk a little bit about your experience with the fans at some of the events such as the Expo or Destination D?
A: I always have a wonderful experience in a theater—or wherever I am—and people express how much my work has meant to them. D23 is kind of that on steroids. There's an overwhelming sense of passion in people who celebrate the Disney oeuvre, the Disney work. They appreciate all of it. They elevate you to a status that you may not even consider that you've earned. You have to leave those things and readjust your head and bring it back to normal size.
Q: Why do you feel like Disney fans will love Galavant?
A: It's really tuneful and eclectic. There are so many different styles. There's swashbuckling hero style to Broadway kickline, to '80s rock 'n' roll to tongue-in-cheek ballads to klezmer to swing music to English music hall to a wink at the Beatles and Queen… you name it! And there's emotion in it, too. And the emotion comes through along with the humor.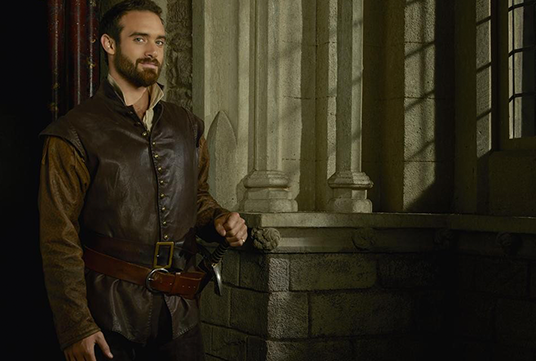 Q: Are there some songs you've written for Galavant that you feel have that "Disney song" resonance, that Disney fans will immediately gravitate to?
A: There's a song called "Goodnight, My Friend" sung by the character of King Richard. People may think it's sweet in a way I think Disney fans may love.
Q: I am sure it's like picking a favorite child, but do you have a favorite Disney song that you wrote?
A: No. I could say "Under the Sea" because that kind of broke the mold and won the Oscar. Then there's "Beauty and the Beast," which is so iconic. And "A Whole New World," which is the most successful of any of them. There's "Colors of the Wind," which on an adult level has such importance to people. "Friend Like Me…" I can't! There's a lot of them. The earliest ones made, I suppose have the most impact. But when I look at "That's How You Know" or "I See the Light" I feel as proud of those as I do of the early ones."
Q: What's your favorite Disney song that you didn't write?
A: I love the score for Song of the South. There's wonderful joy in that score. The songs from Peter Pan. There's all kinds of levels that people enjoy songs. Some are the songs themselves. Some are where you were in your life when you heard the song. Or the memories it brings back to you. It's hard to pinpoint just one.
Q: What was it like getting to see Hunchback [of Notre Dame] come to life at La Jolla Playhouse?
A: It was fantastic. It's not the Disney animated film at all. It has some of the basic songs and storyline, but it is a more adult experience. And it was fantastic. I'm looking forward to seeing it at the Paper Mill Playhouse, and hopefully there will be a future for it… it has a lot of emotional power to it. I was working on Hunchback at the same time I was working on [the Broadway production of] Aladdin. Oh my God! If these aren't polar opposites, I don't know what is. Aladdin is so much a funny pastiche with some emotion to it. Hunchback is so much a really adult story and musical with really deep undertones."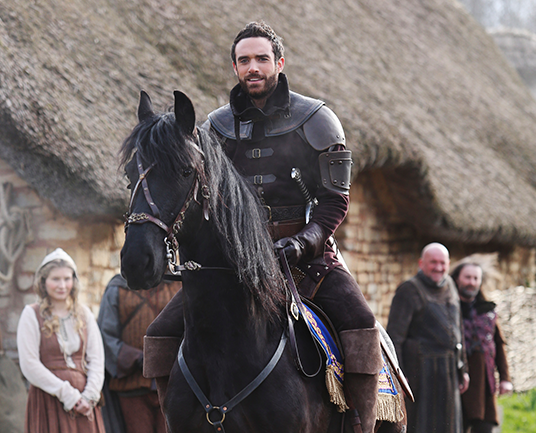 Q: You've pretty much created about 50% of the Disney songbook. Is there a key to writing a "Disney song"?
A: I think it's, number one, being really true to the story, being very specific in style, and being specific to the character. Definitely wearing your heart on your sleeve when it's appropriate. Being clever and fun. One part of the Disney animated musicals is that they're smart. People think, "Aw, they're sweet." But a lot of smarts go into making these animated musicals. I may be the common denominator in those, but it's not about me. It's about those characters, that story. Maybe it was fortuitous that Howard Ashman and I were the first and so we got to put our stamp on this new era. Whatever it is, it's hard to distinguish what is Menken in terms of my style of writing, and what is "Disney."
Q: You mention Howard. He was a tremendous partner in your work. Can you talk a little about what made your collaboration so special?
A: First of all, most of my collaborators have elements of Howard in them in terms of what we do together. It's just simply that Howard was the best of the bunch. There was an intelligence, an emotional intensity, a 1,000 percent belief in the form and storytelling. A hipness—Howard was very, very smart about using specific stylistic choices. Be they doo-wop and Motown, calypso, French music hall… You have a very, very adult sensibility channeling a child within him. That's what the best artists do. Howard had this amazing duality, of smart/cynical/hip/funny adult and a child full of wonder. He was able to combine those in a very unique way."
Q: It must be satisfying, if a little melancholy, more than two decades after his passing to see your work still being appreciated as Mermaid celebrates its 25th anniversary and Aladdin a hit on Broadway this year.
A: Yes, it always is. It obviously get a little easier with time because we're all getting older and further from that moment in time. There's been a lot of work with a lot of collaborators since. Whatever awareness Howard's spirit has, I have to think there's a great sense of peace in that he's accomplished so much after his passing. I like to think that.