By Courtney Potter
Check out the official trailer for Solo: A Star Wars Story, and get ready for Avengers: Infinity War… See more, along with other news from around Disney, in this week's news briefs!
Scoundrel Alert: See the Brand-New Trailer for Solo: A Star Wars Story!
As Han Solo himself once said, "You can never have enough scoundrels in your life." Which is why the brand-new trailer for Solo: A Star Wars Story has made us ridiculously happy—and more than a bit excited for the movie's premiere later this spring. If you haven't yet seen the clip, you positively must check it out, above. We'll wait…
All set? Excellent! There are so many fantastic tidbits of information… From learning Chewbacca's age (at least when he first met Han) to catching a glimpse of that insanely cool space train, and everything in between—it's the Han "origin story" we've been waiting for!
In related news, the movie was recently given a very special honor: It's been selected to screen at the upcoming Cannes Film Festival (in Official Selection and Out of Competition) during the festival's run in mid-May.
Directed by Ron Howard, Solo: A Star Wars Story stars Alden Ehrenreich, Woody Harrelson, Emilia Clarke, Donald Glover, Thandie Newton, Phoebe Waller-Bridge, Joonas Suotamo, and Paul Bettany. Look for it in a cineplex near you on May 25!
Save the Date!
Be sure to mark these upcoming Disney events on your calendar:
D23 and Walt Disney Archives


April 22, 2018


D23 Celebrates 20 Years of Disney's Animal Kingdom


May 19, 2018


Exclusive Meet & Greet with Ashley Eckstein


May 25, 2018


D23's Return to Marceline


November 16-18, 2018


Destination D: Celebrating Mickey Mouse


August 23-25, 2019


D23 Expo 2019
Parks


February 28–May 28, 2018




Epcot International Flower & Garden Festival




March 2–April 12, 2018




Disney California Adventure Food & Wine Festival




April 13, 2018




Pixar Fest begins at the Disneyland Resort




April 26, 2018




Disney•Pixar Toy Story Land opens at Shanghai Disneyland




May 25, 2018




Incredible Summer Begins at Walt Disney World Resort




May 27, 2018


Star Wars: Galactic Nights Returns to Disney's Hollywood Studios


June 23, 2018




Pixar Pier opens at Disney California Adventure




June 30, 2018




Toy Story Land opens at Disney's Hollywood Studios


August 17, 24, 28, 31
September 3, 7, 9, 11, 14, 16, 18, 21, 23, 25, 28, 30
October 2, 4, 5, 8, 9, 11, 12, 14, 16, 18, 19, 21, 23, 25, 26, 28, 30, 31


Mickey's Not So Scary Halloween Party at Magic Kingdom Park




August 30-November 12, 2018




Epcot International Food & Wine Festival




2019


Star Wars-Themed Lands Opening at Disneyland and Walt Disney World



Studios




April 27, 2018


Marvel Studios' Avengers: Infinity War opens in U.S. theaters


May 25, 2018


Solo: A Star Wars Story opens in U.S. theaters


June 15, 2018


Incredibles 2 opens in U.S. theaters


July 6, 2018


Marvel Studios' Ant-Man and the Wasp opens in U.S. theaters opens in U.S. theaters


August 3, 2018


Disney's Christopher Robin opens in U.S. theaters


November 2, 2018


The Nutcracker and the Four Realms opens in U.S. theaters


December 19, 2018


Mary Poppins Returns opens in U.S. theaters

Celebrate the Impending Arrival of Avengers: Infinity War with New Clip
Yes, it's true—we're only about three weeks away (or maybe less, depending on when you're reading this) from the debut of Marvel Studios' Avengers: Infinity War. All our favorites from the past 10 years of massive Marvel Cinematic Universe adventure in one jam-packed movie, and we are so ready. Luckily, the good folks at Marvel just released another clip for our tiding-over enjoyment; if you haven't seen it yet, take a gander (above).
"Where will you be when it all ends?," the trailer asks. Like we even have to explain… We'll be inside the nearest movie house, popcorn and soda at the ready! Directed by Anthony and Joe Russo, Avengers: Infinity War will skyrocket into U.S. theaters on April 27.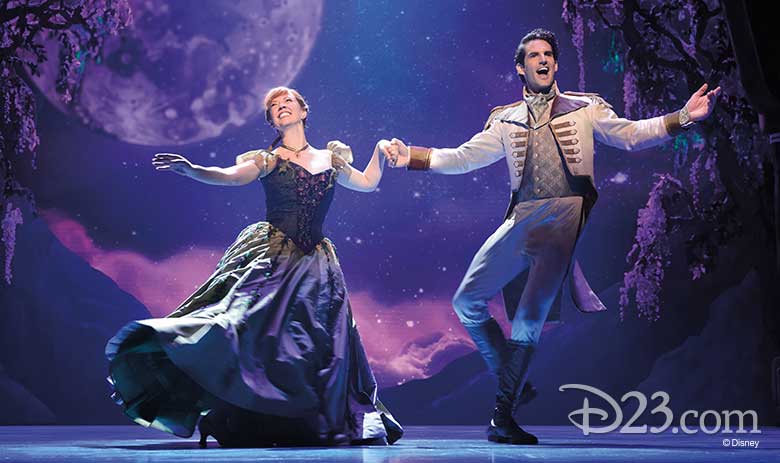 Frozen on Broadway Records Cast Album… and Breaks More Records!
Recording the cast album is a "rite of passage" for any new Broadway show—and now, Disney Theatricals' Frozen will have its songs (and stars) preserved for all musical-theater eternity! The company of Frozen, led by theatre vets Caissie Levy as Elsa and Patti Murin as Anna, is "laying down tracks" (like the kids say) as we speak for the show's Original Broadway Cast Recording, to be released by Walt Disney Records later this spring. The album is produced by Frozen songwriters Kristen Anderson-Lopez and Robert Lopez, as well as Stephen Oremus, Dave Metzger, and Chris Montan.
Frozen's already-large pit orchestra of 21 instruments will be expanded even further for the cast recording; a whopping 44 musicians, including a string section 22 strong, will bring the show's tuneful score to life. Look for it at your favorite brick-and-mortar or online music store soon.
But that's not the only Frozen news that's fit to News-Brief: The show has broken the house record at New York City's St. James Theatre for the second week in a row, for the week ending April 8—with an amazing gross of almost $2.3 million on eight performances. Chill-tastic congrats to all involved!
Radio Disney Music Awards Coming to Hollywood
The sixth annual Radio Disney Music Awards—where all your fave pop and country artists vie for the chance to take home a coveted ARDY statue—were just announced to take place at the Dolby Theatre (home of the Oscars®) in Hollywood on Friday, June 22. Read up on what you can expect when the show airs that weekend on Disney Channel right here at D23.com.
T.O.T.S.—A Bundle of Joy from Disney Junior
Storks and babies are an adorable pairing that has warmed the heart for eons… and Disney Junior today announced an adorable take on this "special delivery," the new original animated series T.O.T.S. The heartfelt animated comedy follows the hilarious adventures of best friends Pip and Freddy, a tenacious penguin and a kind-hearted flamingo, who are the only non-stork delivery birds in-training at Tiny Ones Transfer Service (T.O.T.S.). As new members of the esteemed team, these junior flyers must take tender care in transferring baby animals—kittens, cubs, calves, bunnies, puppies, and joeys among them—from the nursery to their forever families around the globe. Together, they will learn how to nurture and care for the babies and use creative thinking and problem solving to model for young viewers that there isn't just one way to achieve a goal. Travis Braun (Disney Junior's Vampirina and Disney Channel's upcoming series Fast Layne) created the new series and serves as co-executive producer. Keep an eye out for more details as T.O.T.S.' 2019 debut approaches.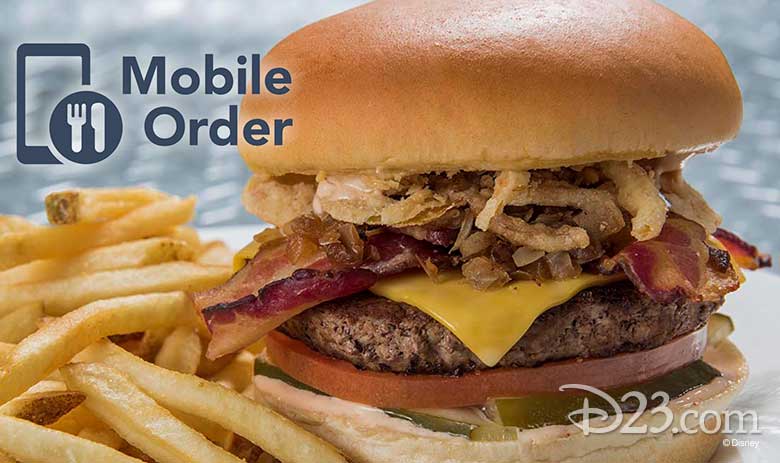 Coming Soon: Order Your Favorite Park Eats through the Disneyland App
Disneyland Resort is chock full of some of the most delicious dishes this side of the Mississippi… and soon, there'll be a convenient new way to make sure you don't miss a morsel! Using the Disneyland App, guests will be able to conveniently place orders at select fast casual and quick-service restaurant location.
Using the new mobile ordering service, guests can easily search for a participating location; select a pickup-time; choose items from the menu; and place their order. Talk about easy! (As an added bonus, Annual Passholders will be able to apply their discount to meal purchases using the app.) Here's how it'll work: Guests will notify the restaurant of their arrival on the app and within minutes, an app notification indicates the meal is ready to pick up at a designated window—without ever waiting in line to order and pay!
Keep your eyes peeled (and your stomach prepared) for more info on Disneyland Resort mobile ordering as it becomes available, including which foodie-fave locations will be featured.
Amazing Utility Suit Coming to Pandora – The World of Avatar This Month
Pandora – The World of Avatar is already a colorfully thrilling parcel of wonder within Disney's Animal Kingdom… and it's set to become even more memorable than before. Beginning later this month, a Pandora Conversation Initiative (PCI) pilot will roam around guests in a brand-new Utility Suit. The suit will help the pilot study wildlife, collect plant samples, and survive Pandora's unique terrain.
Created in partnership with Lightstorm Entertainment, Disney Parks Live Entertainment, Michael Curry Studios, and Walt Disney Imagineering, the Utility Suit will make its big debut on April 22—Earth Day! Take a behind-the-scenes look at how the suit was developed in the cool video (from our pals over at the Disney Parks Blog), above.