By Nicole Nalty
Fans of the classic-yet-creepy tune from Haunted Mansion, rejoice! The lyrics of "Grim Grinning Ghosts" are brought to (after)life as readers follow our happiest haunts through the Haunted Mansion in this spookily stunning picture book. Inspired by the fan-favorite song and intended for the child in all of us, keep an eye out for fun Easter eggs, like the one we've shared below.
Constance, the bride in the attic, gleaned her wealth by marrying one rich husband after another. To symbolize this, if you look closely at the portraits, you can see that she gains another strand of pearls with each of her ill-fated marriages. Looks like all her husbands got the axe!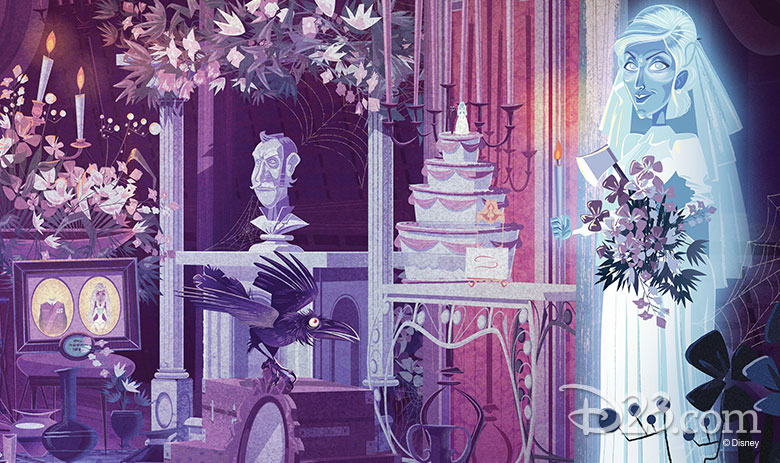 Disney Parks Presents: The Haunted Mansion is the first of the Disney Parks Presents picture books, and we can't wait to see what will come next! Click HERE to order your copy.