As D23 Gold Members unwrap their 2015 member gift
––a replica of a historic portfolio used to sell the concept of Disneyland––
. . . we share a detailed look at some familiar and forgotten visions for the park, illustrated across the portfolio's pages.
Some of the earliest concepts for Disneyland never quite made it off the drawing board. Such is the case for the "Duck Bumps" ride proposed for Fantasyland, pictured above. But notice the accompanying windmill ride; a similar attraction based on The Old Mill (1937) would open at Disneyland Paris some 40 years later!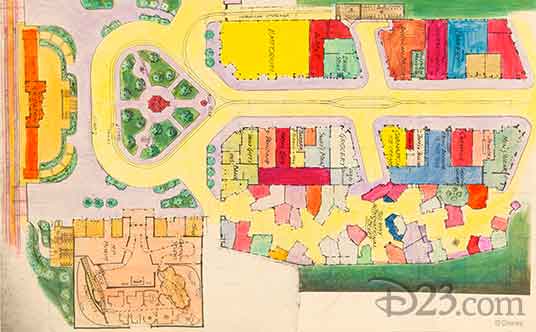 This early layout for Main Street, U.S.A. notes a proposed International Street (see bottom right), a concept that would later be incorporated into Walt's vision for EPCOT (the city) and eventually realized as the World Showcase in 1982.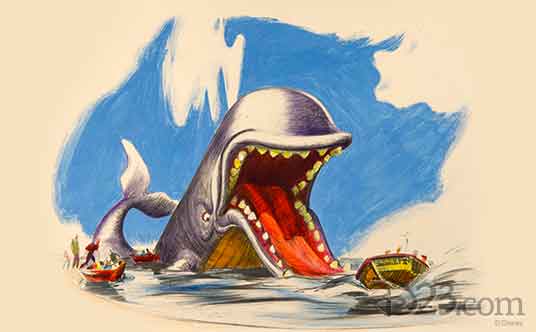 Look out––it's Monstro! Years before the hungry whale swallowed guests in Storybook Land Canal Boats (1956), the sea creature was considered for his own water ride.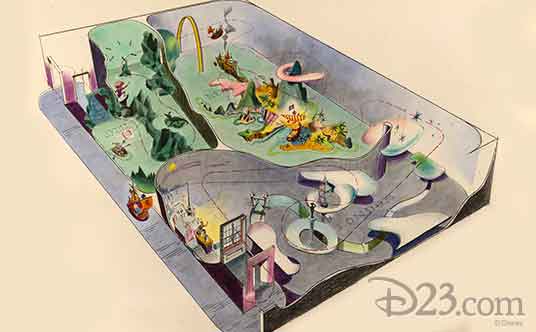 Still, some of the earliest ideas envisioned for Disneyland were realized quite closely to the original plans. Such was the case for this "Peter Pan fly-through," known today as Peter Pan's Flight.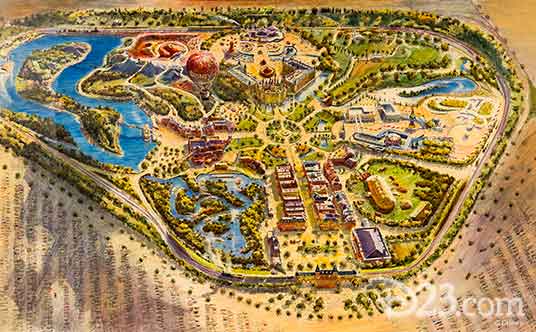 This magnificent piece––a uniquely painted version of Peter Ellenshaw's layout of the park––features some unique differences from the park that would open in 1955, including a rocket ship in the heart of Tomorrowland and circus tent in the southeastern section of the property.
These are just five of the 37 individual pieces of art included in the portfolio! Learn more about the historic portfolio that was reproduced for D23 Members in this video featuring Disney Legend Dave Smith and Walt Disney Archives director Becky Cline.