On Friday, April 8, a group of D23 Gold and Gold Family Members are invited to Lunch with a Disney Legend: Don Iwerks at the Disney Studio lot in Burbank. During the intimate luncheon, guests will have the opportunity to talk with Don about his 35-year Disney career, which included the development of innovative cinematography and film projection systems. Thanks to Don, guests have traveled all around the world (and beyond!) through film experiences like 20,000 Leagues Under the Sea, Circarama, U.S.A., Captain EO, and Star Tours.
Here are five fascinating facts about Don Iwerks' distinguished career at The Walt Disney Company: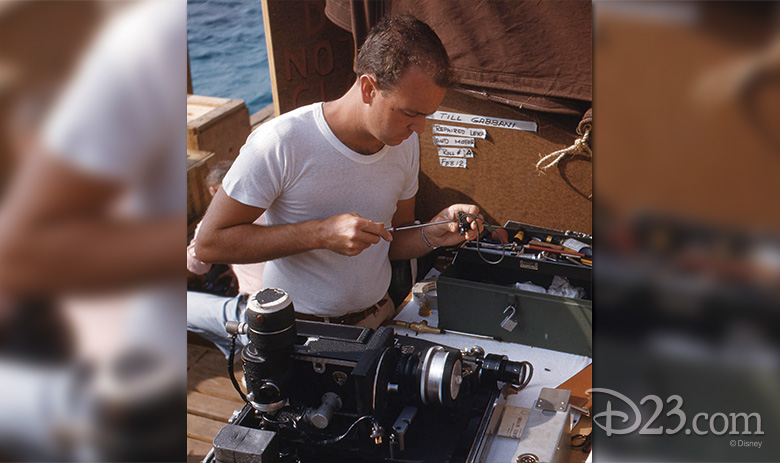 His first role at the Studio was laboratory technician—before his Disney career was put on hold…
In 1950, Don began working at the Disney Studio as a laboratory technician before being drafted into the Korean War, where he served for two years in the Signal Photo Corps. After returning to Disney, he transferred to the Machine Shop, where he was eventually offered a camera technician role and worked on his first Disney film: the "mightiest motion picture of them all," 20,000 Leagues Under the Sea!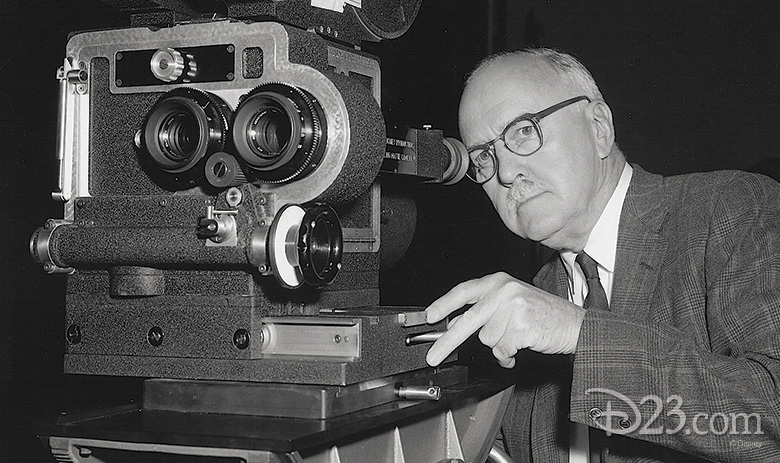 Don assisted his legendary father with developing a quintessentially Disney film process.
Working closely with his father, Ub Iwerks—the special effects wizard more famously known for developing and first animating Mickey Mouse, pictured above—Don helped create specialized cameras and optical printers that would combine painted backgrounds, traditional animation, and live-action. The resulting sodium traveling matte process was used to bring a "Jolly Holiday" to life in Walt Disney's Mary Poppins and earn a special technical Academy Award®.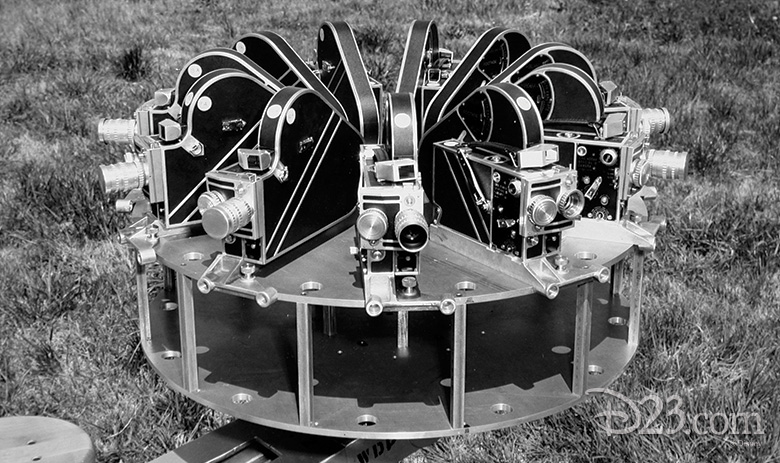 Don helped guests travel the world (while standing still) through the magic of Circle-Vision 360.
Helping create the immersive, 360-degree photography process—first known at Disneyland as Circarama and used for 16 company productions—Don helped guests tour exotic and fascinating locations all over the globe. The first film, A Tour of the West, was projected from eleven 16mm projectors, while later films used nine. For Italia '61 (prepared for an exposition in Turin, Italy), Don taught an Italian film crew how to use the unique camera. Perhaps the most memorable of the early films, America the Beautiful would play through multiple versions at Disneyland for more than 17 years and also be featured at Magic Kingdom Park.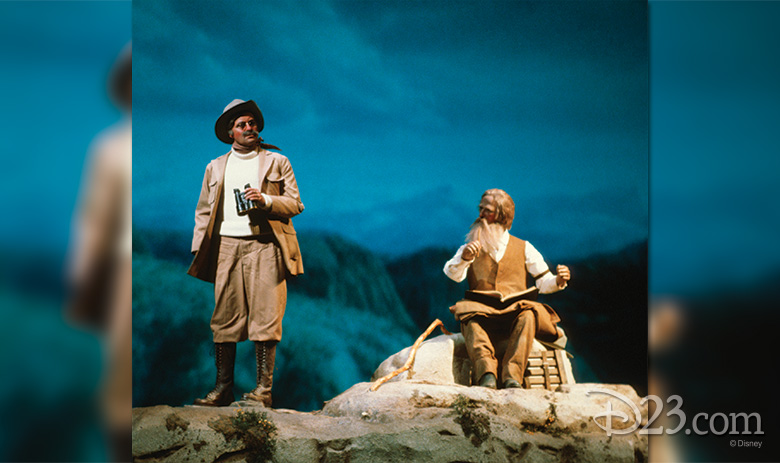 Don cited his work at the 1964–65 New York World's Fair and EPCOT Center as the defining moments in his career.
While creating all-new entertainment for the World's Fair, WED Enterprises turned to Don to build the advanced film equipment needed to introduce Disneyland-style attractions to East Coast audiences. The Disney pavilions proved so successful that they gave Walt Disney Productions the confidence needed to move forward with a "Disneyland East" project. For Epcot, Don's work included two brand-new Circle-Vision theaters (for O Canada! and Wonders of China), a five-screen, 200-degree wrap theater production (Impressions de France), and The American Adventure, which continues to amaze guests with its massive rear-projection and Audio-Animatronics® theater experience.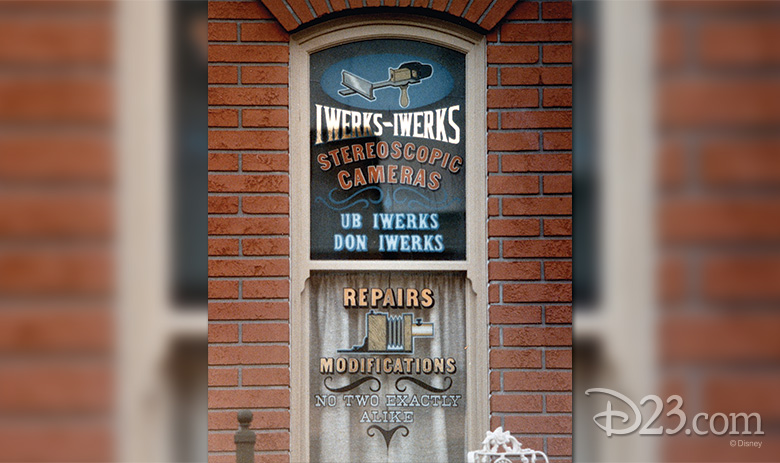 Don has received many honors—including a Main Street window he shares with a fellow Disney Legend.
From the prestigious Gordon E. Sawyer Award in 1997 to the Disney Legends Award in 2009, Don has received many notable honors throughout his career. One of the most special—seen by guests each day—is a window on Main Street, U.S.A. at Magic Kingdom Park. "Iwerks & Iwerks Stereoscopic Cameras" is a tribute to both Don and his father (and fellow Disney Legend) Ub Iwerks.
These are just five fascinating facts about Don's incredible career with The Walt Disney Company. Learn more about Don's amazing accomplishments at Lunch with a Disney Legend: Don Iwerks on April 8, 2016. For more information and tickets, click here.