Since 1970, the Walt Disney Archives has built up an astonishing collection of all things Disney.
Recently, after a small renovation of its Frank G. Wells Building facilities, the Archives staff had the chance to refresh its exhibit spaces to showcase more of its diverse collection, including items that have been tucked away for awhile.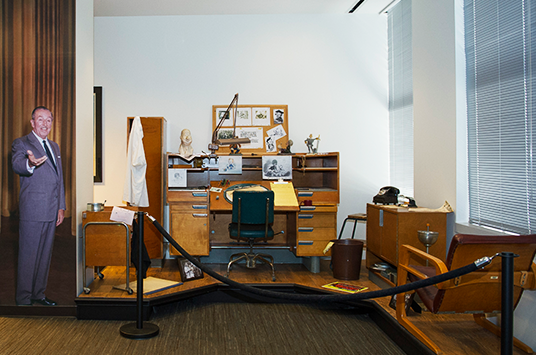 Upon entering the Archives Reading Room, the first thing you'll notice is a detailed recreation of an animator's office from 1940—the year The Walt Disney Studios debuted its new Kem Weber-designed facility. Complete with original furniture, the display brings the best of the then-new studio to life. Objects in the Archives' merchandise display were also refreshed.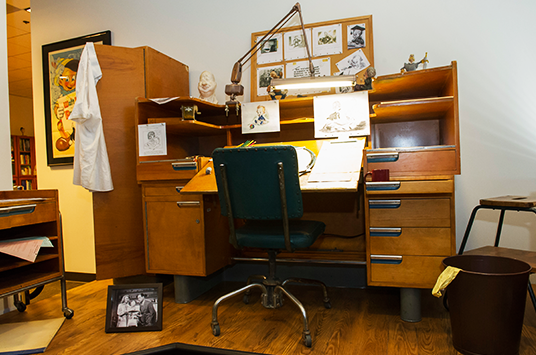 While a few key items, like the first version of the Mickey Mouse watch, remain from the pre-renovation display, there is now an assortment of popular Mickey Mouse Club and early Disneyland merchandise prominently showcased, as well. Keep your eyes peeled; you may recognize something from your own collection! Also added to the Reading Room displays are items that Walt featured in his formal and working offices through the years. These include a Praxinoscope (an early animation device from 1879 that Walt favored so much he used it on the Disneyland television series), and the Disney family crest that the master showman had on display in his working office. The original watercolor painting of Walt used for the December 27, 1954 cover of Time magazine, painted by one of the publication's most prolific artists, Boris Chaliapin, is also on display.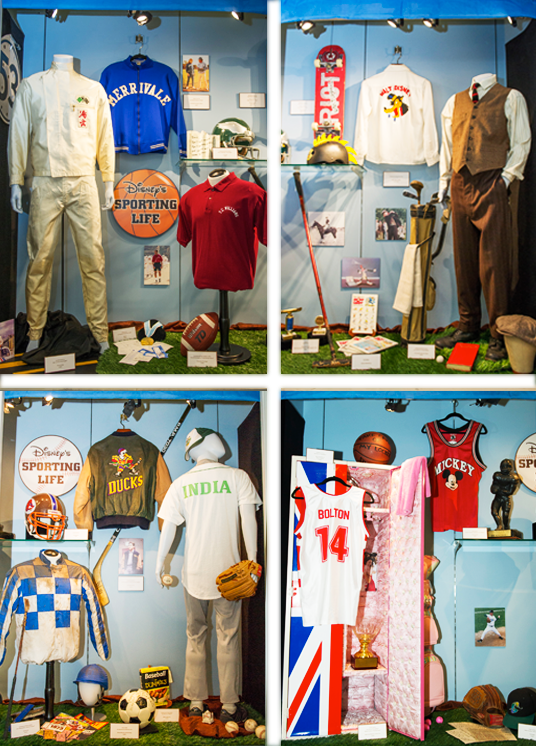 Inside the Archives isn't the only place where some recent changes have occurred. New displays in the Frank G. Wells Building lobby include an exhibit dedicated to "Disney's Sporting Life," featuring props, costumes and set decorations from some of Disney's most memorable sports-related productions.
This unique display includes Dean Jones' racing costume from The Love Bug (1969), a polo shirt worn by Denzel Washington in Remember the Titans (2000) and a costume worn by Suraj Sharma in Million Dollar Arm (2014).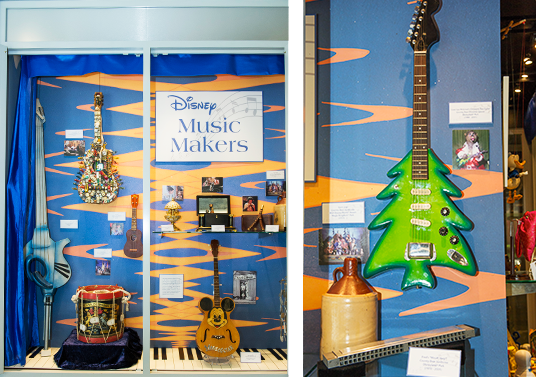 Another exhibit, "Disney Music Makers," features musically related props and instruments from several Disney properties that will surely pull at the heartstrings of fans of all ages. Jimmie Dodd's Mickey Mouse
Club "Mousegetar" can be found alongside musical objects from Captain EO, Haunted Mansion and Bedknobs and Broomsticks, to name just a few.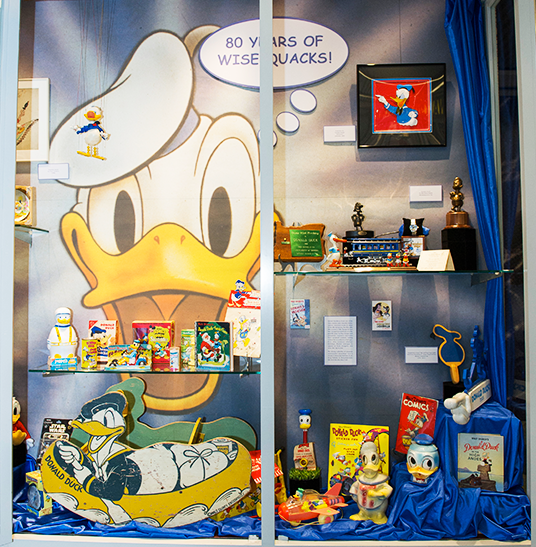 Also on display in the lobby is an exhibit celebrating Donald Duck's 80th anniversary. Consisting of vintage character merchandise, production artwork, and ephemera, this display showcases everyone's favorite irascible fowl.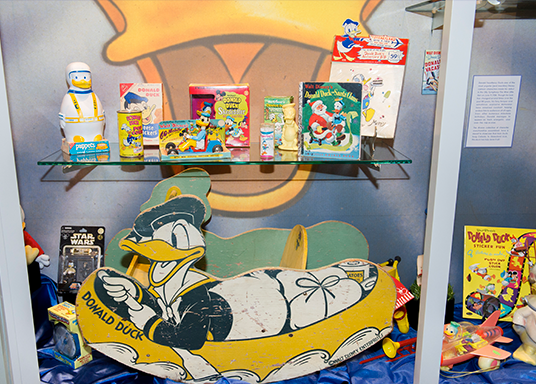 D23 Members will have the rare opportunity to see this new exhibit and enjoy a two-and-a-half-hour tour of The Walt Disney Studios and Walt Disney Archives, hosted by D23 and the Archives staff on November 8. For this particular tour that will celebrate the holidays, you will also see a piece of Disney history from The Santa Clause.
The Archives staff invites you to visit these exciting new displays and hopes to see you real soon!