On Friday, March 18, D23 Gold and Gold Family Members are invited to Lunch with a Disney Legend: Charlie Ridgway in the American Adventure Parlor at Epcot. During the special event, guests can enjoy a three-course luncheon with Charlie and ask him about his 40 years as a Disney press agent, creating more than 150 memorable press events at locations around the globe.
To learn more about Charlie, here are five fascinating facts about his career at Walt Disney Parks and Resorts: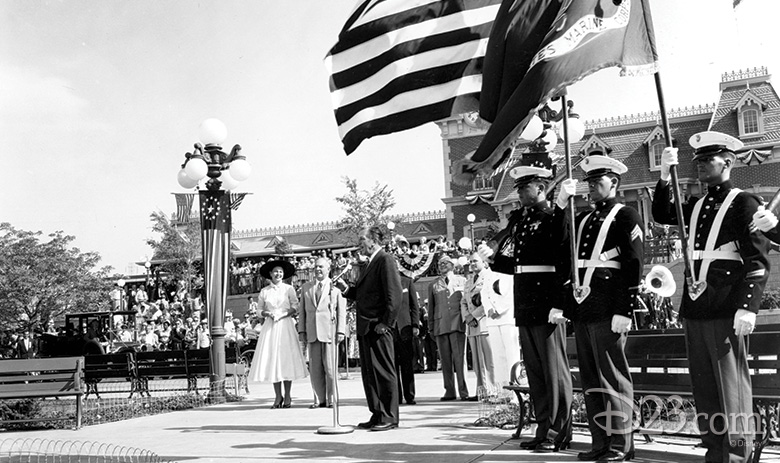 Charlie began work at Disneyland before he was even hired as a Cast Member.
Charlie first promoted Disneyland as a news reporter during the park's construction, authoring some of the first articles written about the Magic Kingdom in any of the major metropolitan newspapers! He also covered the opening day ceremonies on July 17, 1955. Charlie officially joined the Disneyland publicity staff in 1963, with an office inside the Main Street, U.S.A. police station.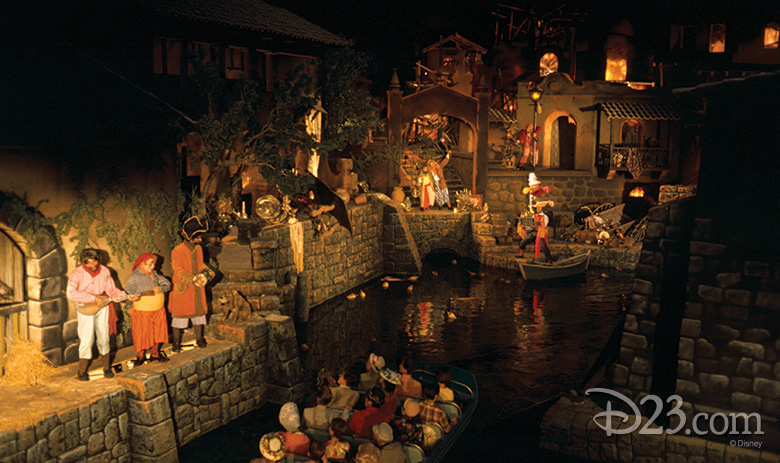 Charlie helped make the Pirates of the Caribbean opening ceremony a swashbuckling adventure to remember.
Pirates of the Caribbean wasn't quite ready for guests when the New Orleans Square press event took place in 1966. So the following year, Charlie and his team were tasked to organize an even grander event along the Rivers of America. With members of the press aboard, the Sailing Ship Columbia was overtaken with rascally pirates, captained by Disneyland comic Wally Boag. Amid the pillaging and plundering—and sword fights!—the press was later led to the attraction, where they watched pirates storm the entrance and first experienced one of the most beloved attractions in Disney park history.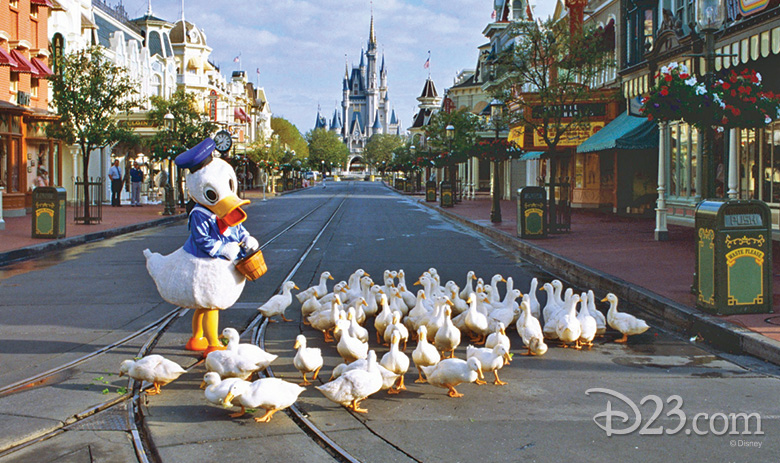 To celebrate Donald Duck's 50th birthday in 1984, Charlie hatched a brilliant idea.
After learning about the only way to train a troupe of Peking ducks to follow Donald Duck all around the Magic Kingdom, Charlie arranged for Donald to introduce himself to the 50 ducklings at birth. Moving from their Miami, Florida hatchery to Walt Disney World, the ducks formed a very strong attachment to their "mother," following Donald across the park in one of the most unique Disney PR stunts ever put on. And, as a highlight for guests, Donald Duck's 50th Birthday Parade culminated in a float hosting the puckish ducks, who donned specially-created birthday hats. Who couldn't remember this Magic Kingdom celebration?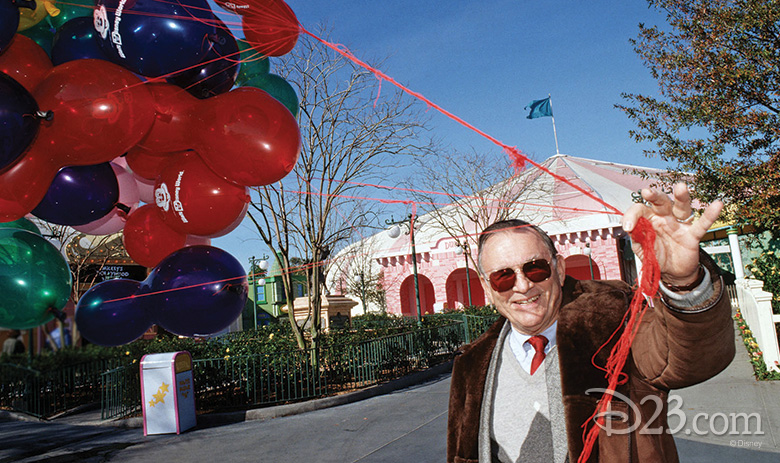 Charlie directed the photography of some of the most beloved Disney park images of all time.
From staging the last photograph of Walt at Disneyland to directing the October 15, 1971 LIFE magazine cover showcasing the entire Magic Kingdom Cast, Charlie's efforts have found their way into countless newspapers, journals, books, and photo prints. Charlie's publicity work surrounding the openings of EPCOT Center, Disney-MGM Studios, Disneyland Paris, and other parks around the globe have been nothing short of legendary.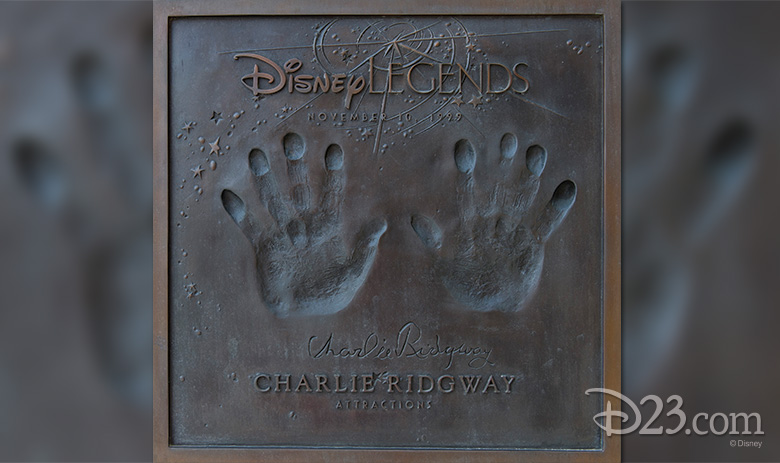 In 2013, "Charles Ridgway Day" was announced in a U.S. city.
On the occasion of Charlie's 90th birthday, Orlando City Mayor Buddy Dyer proclaimed July 26 as Charles Ridgway Day! The honor is one of many received by Charlie, including his induction as a Disney Legend in 1999.
These are just five fascinating facts about Charlie's incredible career with The Walt Disney Company. Learn more about Charlie's amazing accomplishments at Lunch with a Disney Legend: Charlie Ridgway on March 18, 2016. For more information and tickets, click here.