By Courtney Potter
The One and Only Ivan: Coming to Disney+ Next Month
Mark those calendars—there's another sure-to-be-delightful, brand-new film coming to Disney+ in just a few weeks' time! Based on the award-winning book by Katherine Applegate, The One and Only Ivan is an unforgettable tale about the beauty of friendship, the power of visualization, and the importance of the place one calls home. Check out the film's trailer, above!
Told through an incredible hybrid of live-action and CGI, the film follows Ivan (voice of Sam Rockwell)—a 400-pound silverback gorilla who shares a habitat in a suburban shopping mall with Stella the elephant (voice of Angelina Jolie), Bob the dog (voice of Danny DeVito), and several other animals. He has few memories of the jungle where he was captured, but when a baby elephant named Ruby (voice of Brooklynn Prince) arrives, it touches something deep within him. Ruby is recently separated from her family in the wild, which causes Ivan to question his life, where he comes from and where he ultimately wants to be.
Also starring Helen Mirren as the voice of Snickers the poodle; Chaka Khan as the voice of Henrietta the chicken; and Bryan Cranston as Mack, the mall's owner, The One and Only Ivan begins streaming on Disney+ this August 14.
5 Fantastic Things to Watch This Weekend
Well, we're now firmly ensconced in the month of July—and this weekend, there's a lot of great TV/streaming-device viewing to look forward to. Two such examples: Season two of Amphibia kicks off on Saturday, July 11, on Disney Channel, and a brand-new episode of the hi-larious, Alec Baldwin-hosted Match Game comes to ABC on Sunday, July 12. Read up on what else you can expect by clicking here.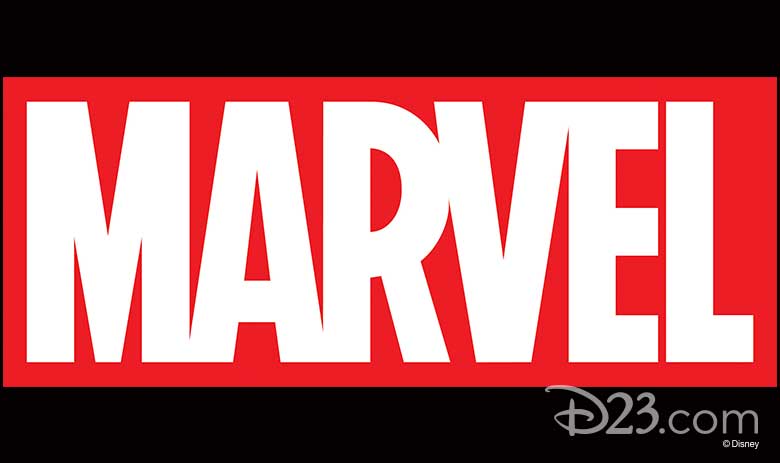 Marvel Announces Comic-Con@Home Panel Schedule
The first-ever Comic-Con@Home is almost here! Beginning Wednesday, July 22, and running through Sunday, July 26, Comic-Con will be livestreamed to fans all around the globe via the official Comic-Con YouTube page… and Marvel just this week announced its über-cool panels, which join previously announced fun from Disney+, Hulu, and Walt Disney Television.
Marvel fans (hey, that's us) can expect a look into Marvel's 616, the new documentary series that explores how Marvel's rich legacy of stories, characters, and creators exist within the "world outside your window" on Thursday, July 23, at 1 p.m. PT; a peak into MARVEL HQ, the destination for all young Marvel fans (and their families), on Thursday, July 23, at 4 p.m. PT (make sure to have some paper and crayons at the ready, because this panel includes activities!); and Marvel Comics: Next Big Thing, where Marvel Editor-in-Chief C.B. Cebulski will break down all the latest and greatest coming from the House of Ideas with a slew of Marvel's most epic creators, on Friday, July 24, at 11 a.m. PT. Don't miss out!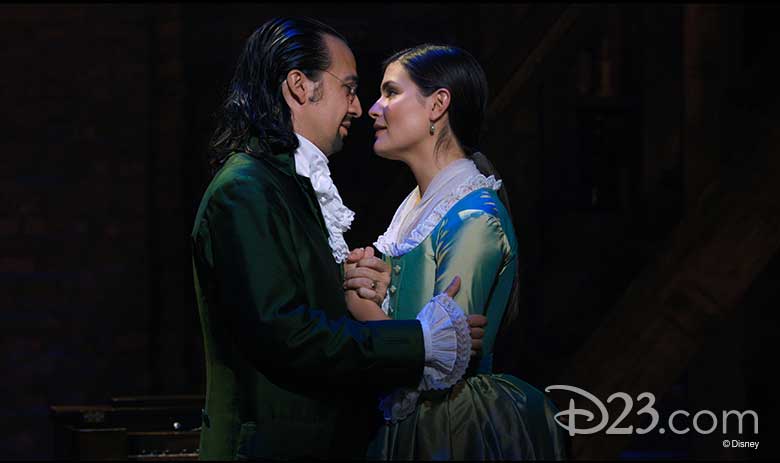 Hamilton: History Has Its Eyes on You—Exclusively on Disney+
Well, the world certainly knows his name… after the huge debut of Hamilton on Disney+ this past July 3, the streaming service has just this week premiered a brand-new special about the Broadway mega-hit.
Hosted and executive produced by ABC News' Good Morning America co-anchor and Disney Legend Robin Roberts, the special is an intimate, thought-provoking discussion about the groundbreaking film that has become a global phenomenon—and features Hamilton's creator, Lin-Manuel Miranda; its director, Thomas Kail; and several cast members of the original Broadway production, including Leslie Odom Jr., Daveed Diggs, and Phillipa Soo. Additionally, Harvard historian and Professor Annette Gordon-Reed shares insight on the historical relevance and accuracy of the production.
Look for Hamilton: History Has Its Eyes on You, now streaming on Disney+.
Disney+ Debuts Sneak Peek at National Geographic's Rogue Trip
More Disney+ news, and another cool series to add to your queue: The streaming service just this week debuted the first-look trailer for the upcoming original series Rogue Trip. Take a gander at some of the adventures you can expect in the clip, above.
Led by ABC News correspondent Bob Woodruff and his 28-year-old son, Mack Woodruff, Rogue Trip will take viewers along on their father-son journey to some of the world's most unexpected places: roguish nations and territories mostly known for conflict, but each with their own power to surprise, amaze, and inspire.
Exposing all the grit and glamour of travel—with inside jokes, dirty laundry, and a ton of cramped hotel rooms to boot—the six-episode series finds Bob teaching his son about the hidden places he loves most. Along the way, they'll visit Colombia, Papua New Guinea, Ethiopia, Pakistan, Lebanon, and Ukraine; expect the unexpected in this guide to the breathtaking and often hopeful experiences found on the edge of chaos. "Going rogue" together will change their perspectives… not just on their own relationship, but on other people and places, too.
All six episodes of Rogue Trip will premiere exclusively on Disney+ on Friday, July 24. Check 'em out!