By Beth Deitchman
"What a wild and extraordinary time to be in the television business," said National Geographic Global Television Networks President Courteney Monroe as she kicked off network's session at the 2020 Winter TCA press tour in Pasadena.
As 2020 gets underway, National Geographic has much to celebrate. It continues to be a strong and meaningful global brand with a powerful digital and social media footprint. The 132-year-old brand boasts more than 3.4 billion views on YouTube and ranks as the No. 1 brand on Instagram (having just surpassed Taylor Swift) with more than 129 million followers. "We are also one of the five core brands on Disney+, giving us a tremendous advantage in the streaming space and the opportunity to attract a whole new audience," Monroe noted.
National Geographic's highly successful premium content strategy draws both audience and industry recognition. The brand and its programming has attracted the likes of A-list creative talent such as Will Smith, Ron Howard, Jeff Goldblum, Cynthia Erivo, and, most recently, Chris Hemsworth; and this past year, National Geographic received more Emmy® Awards than any other ad-supported television network—broadcast or cable.
As National Geographic continues its mission to be the world's leading destination for premium factual storytelling, it previewed a creatively ambitious and exciting slate of content that will debut in the coming months:
On January 24, the documentary Rebuilding Paradise will debut at Sundance Film Festival. Directed by Ron Howard and produced by Imagine Entertainment, the documentary looks at the devastation faced by the town of Paradise, California, following cataclysmic wildfires and follows its residents as they begin to rebuild. The film will screen at additional festivals and theaters before it airs on National Geographic later in 2020.
National Geographic is partnering with Gal Gadot on short-form doc series #Impact, which highlights young women around the world who overcome amazing obstacles to do incredible things. Against all odds they dare to dream, stand out, speak up, and lead. The installments will release digitally first before culminating in a longform special to air on National Geographic.
Actor Chris Hemsworth appeared in a special video to announce that he is partnering with National Geographic and will become a "human guinea pig" for Limitless, a docuseries that will showcase how we can unlock the body's secret superpowers in order to maximize our full potential to live healthier, smarter, and longer lives.
The Disney+ original docuseries The World According to Jeff Goldblum will return for a second season, taking its host and executive producer Jeff Goldblum across the country to unravel the fascinating truths behind familiar objects we all know and love. The first season explored a spectrum of topics from ice cream and sneakers to denim and RVs. In the 10-episode second season, Jeff will bring viewers on an entertaining and insightful ride around the world as he unearths a new batch of everyday objects. The second original series for Disney+ from National Geographic, Magic of Disney's Animal Kingdom, is set to premiere on the streaming service later this year.
Ahead of its January 20 premiere, Brain Games, hosted by Keegan-Michael Key, has been picked up for a second season. The series fuses celebrities with science in a highly entertaining way to reveal what makes our brains tick. This season on Brain Games, fans can look forward to special guests who include Tiffany Haddish, Drew Brees, Jordan Peele, Meghan Trainor, Anthony Anderson, Tom Hanks, Tim Allen, Jack Black, Mark Cuban, Kevin Hart, and Rebel Wilson.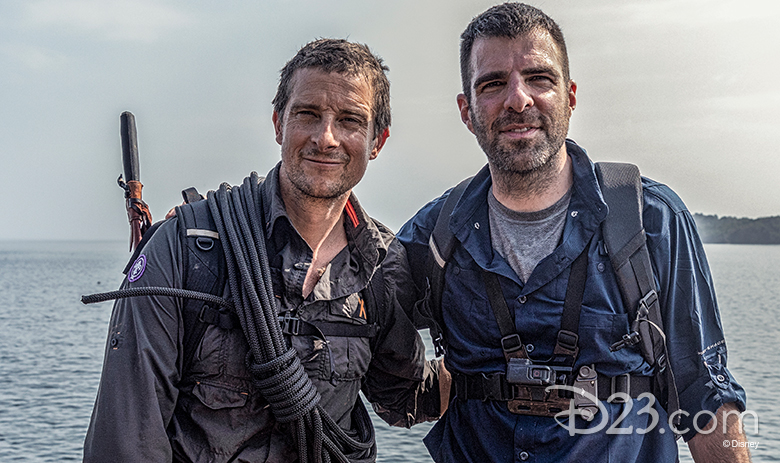 Bear Grylls appeared at TCA in a special video to help announce that Running Wild with Bear Grylls has been renewed for a second season on National Geographic. In the season finale on Tuesday, January 21, at 10 p.m. ET, Grylls takes Emmy®-nominated actor Zachary Quinto on a treacherous adventure through the dense Panamanian jungle during tropical storm season.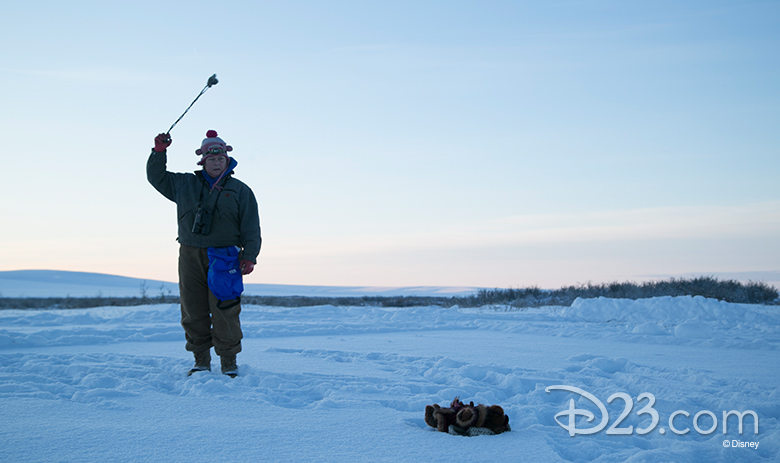 The Emmy-winning docuseries Life Below Zero, which remains one of the highest rated series on the network, has been picked up for two additional seasons, as well as an additional season of Life Below Zero: Port Protection. Additionally, an all-new eight-part spinoff series, Life Below Zero: Next Generation, is slated to premiere on National Geographic in 2021. Life Below Zero: Next Generation will follow new individuals who, in a brave move, recently left their traditional lifestyle behind to face a challenging new world off the grid in the wilds of Alaska.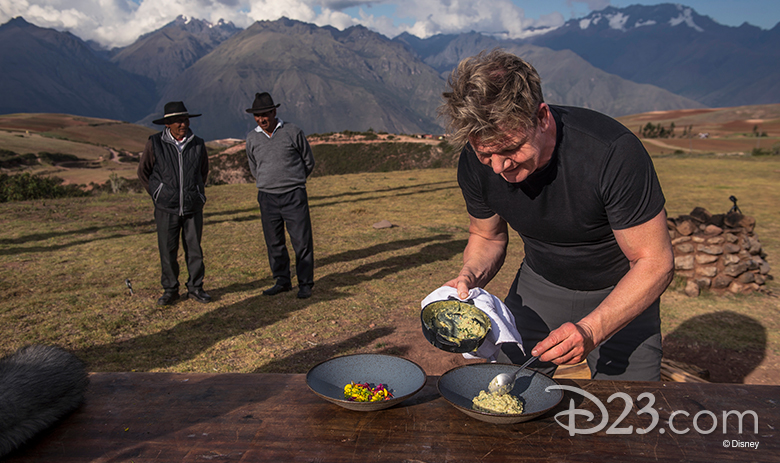 The second season of Gordon Ramsay: Uncharted will premiere on May 10 (10 p.m. ET). Produced by Studio Ramsay, the all-new episodes will feature Gordon Ramsay continuing his journey across the globe, embarking on exhilarating missions to unearth world cultures through food and adventure. This season will see Ramsay travel to Tasmania, Indonesia, Mexico, India, Guyana, Louisiana, and Texas, among other locales.
The documentary The Hidden Kingdoms of China will premiere Saturday, February 22, 9 p.m. ET and be narrated by Michelle Yeoh (Crazy Rich Asians). The documentary showcases China's beauty and grandeur, from the highest mountains and plateaus to the thickest jungles and bamboo forests. With unparalleled access, this epic two-hour natural history special introduces viewers to the real-life drama surrounding the snub-nosed monkey, Tibetan fox, snow leopard, and a kaleidoscope of jungle creatures, and it reveals never-before-seen behavior from the nation's most iconic animal—the giant panda
Monroe also announced that National Geographic is launching the Field Ready Program to promote diversity and inclusion, providing a clear path for a new generation of people interested in working behind the camera in global television production. "Our hope is that this program will incubate the next generation of leaders who best represent our audience today," she shared.
National Geographic also provided a deeper look into several titles and programming events that fans can look forward to in Spring 2020: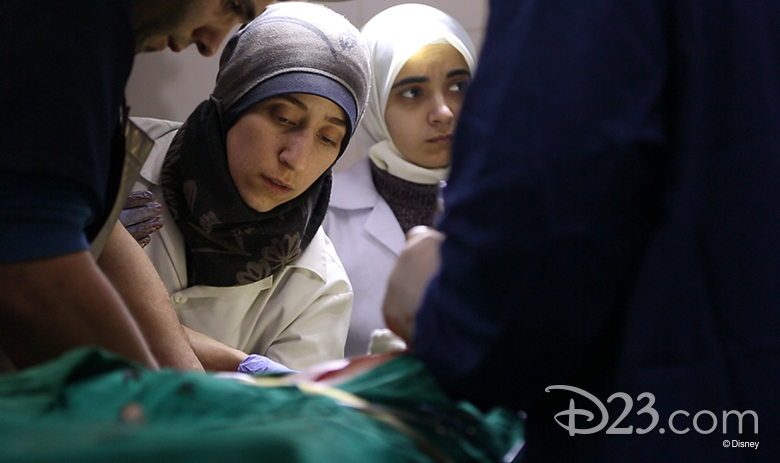 The Cave
The feature-length documentary garnered National Geographic its second Oscar® nomination last week, and The Cave can be seen in its commercial-free broadcast premiere Saturday, January 25 (9 p.m. ET). From director Feras Fayyad (Last Men in Aleppo), The Cave is set in war-torn Syria, where hope and safety lie underground inside a subterranean hospital. The documentary follows pediatrician and managing physician Dr. Amani Ballour and her colleagues, Samaher and Dr. Alaa, who have claimed their right to work as equals alongside their male counterparts, doing their jobs in a way that would be unthinkable in the oppressively patriarchal culture that exists above. They must contend with daily bombardments, chronic supply shortages, and the ever-present threat of chemical attacks. This stirring portrait of courage, resilience, and female solidarity delivers an unflinching look at the Syrian war and some of its most unlikely heroes.
Dr. Amani Ballour, the incredible woman at the heart of The Cave, appeared at the TCA via satellite, shortly after being awarded the prestigious Raoul Wallenberg prize for personal courage, bravery, and commitment in saving hundreds of lives during the Syrian War. Director Fayyad, however, was unable to attend the panel due to continued struggles to obtain the necessary visas that will allow him to come to the United States. National Geographic is working with the State Department to make this happen, and the international documentary and entertainment communities are also rallying behind him. The Cave is a very personal film for Fayyad, Producer Sigrid Dyekjær detailed, noting that he made the film to honor his seven sisters, his daughter, and the unnamed women he witnessed being jailed and tortured in Syrian prisons just because of their gender.
The Cave's filmmakers are heroes themselves, going to incredible lengths to get the footage they shot from Syria to Denmark, where it could be edited into the gripping documentary that has struck a chord with audiences. Dyekjær credits National Geographic for coming on board so early, based on only three minutes of footage, and stresses that their involvement contributed to the filmmakers' safety. "Without that support, I don't know how we would have done it," Dyekjær said.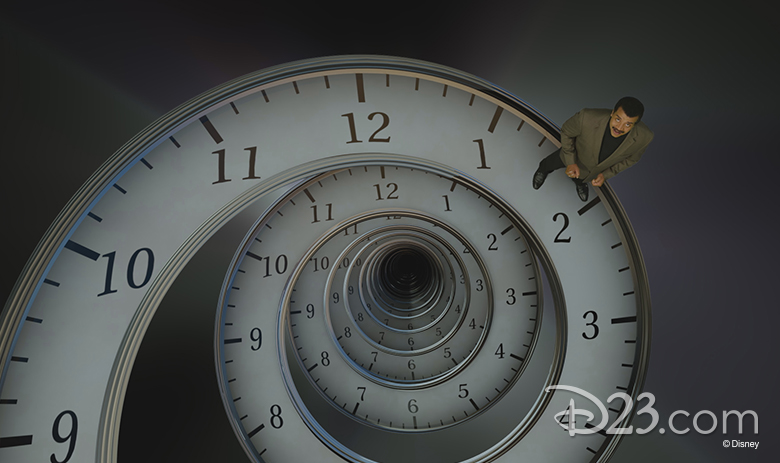 Cosmos: Possible Worlds—March 9
On Monday, March 9 (8 p.m. ET), the highly anticipated third season of Cosmos premieres on National Geographic, 40 years after the title was introduced to a global audience by legendary scientist Carl Sagan. Sagan's collaborator, Ann Druyan, is at the helm of Cosmos: Possible Worlds, which marks the visionary series' most ambitious season yet. The newest season of Cosmos delivers its signature, fact-based storytelling, painlessly conveying complex scientific concepts to the viewer through thought-provoking adventures that celebrate the possibilities of humanity in our universe. The 13-episode season features time travel to past eras, revealing unsung scientific heroes who sacrificed everything in the pursuit of scientific revelation. It transports the viewer to a hidden place where life may have begun on Earth, to some of the lost worlds of our ancestors, and to the possible worlds of our remote descendants. Neil deGrasse Tyson serves as host and executive science editor.
"This season of Cosmos is filled with hope because it imagines the future—not the dystopian ruined future that we've seen so many times—but instead basing this idea on the courage of our ancestors, on the courage of the searchers that have given us the picture of the universe that we now have," Druyan explains. "Cosmos is asking you to reach for the stars—and not pie-in-the-sky, but a science-based dream, because dreams are maps. We need to give our kids and our grandchildren a dream of the future that's worth studying, challenging sciences and other fields in order to get us there."
Cosmos: Possible Worlds follows 2014's Cosmos: A Spacetime Odyssey. Druyan recalled being blown away by the incredible reaction from viewers who approached Cosmos as a television event. "I started watching the Twitter feed from the East Coast and the West Coast, and so many people were tweeting, 'I can't believe that I'm sitting in one room with every member of my family, and we're all glued to the same show. This has never happened before.'"
"What Cosmos has done so beautifully is synthesize multiple ways of not only the scripting but the storytelling and the storytelling married to science. Who does that?," deGrasse Tyson marveled.
Earth Day Programming
This April 22 marks the milestone 50th anniversary of Earth Day, and National Geographic celebrates this massive cultural movement with two primetime global, emotionally evocative specials that raise awareness of our dynamic planet and its animal inhabitants and inspire stewardship for this generation and future ones to come.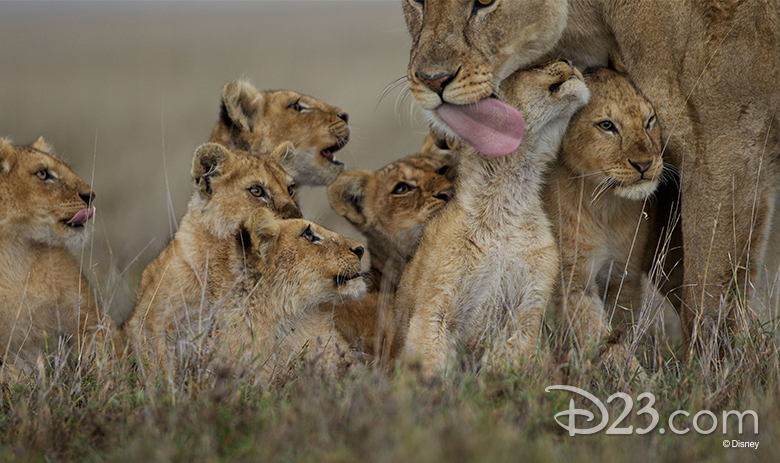 Beginning at 8 p.m. ET, simulcast on National Geographic and Nat Geo WILD, Good Morning America anchor and Disney Legend Robin Roberts hosts the one-hour live broadcast event Born Wild: Earth Day Live. Immediately afterward, the two-hour documentary special Jane Goodall: The Hope will air on National Geographic, Nat Geo WILD, and Nat Geo MUNDO. Both programs will air globally in 172 countries and 43 languages.
For Born Wild: Earth Day Live, Robin Roberts will be stationed at home base at the Marine Mammal Center in Sausalito, California, the largest marine mammal rescue and rehabilitation hospital in the world. There, she will interact with seal and sea lion pups while talking with species experts about what is being done to save these animals.
National Geographic Explorer and photographer Brian Skerry, a marine wildlife expert, and ABC News' Matt Gutman will follow a baby humpback whale and its mama, diving alongside the pair face to face, sharing their magical world and helping viewers fall in love with their precious ecosystem.
Big cat experts, conservationists, and National Geographic Explorers Dereck and Beverly Joubert and Nightline co-anchor Juju Chang will embark on a journey to find a specific pride of lions that the Jouberts have been following for years. The charismatic lion cubs are under the daily threat of poaching, which determines the course of all conservation in Africa.
On National Geographic Explorer, renowned bear researcher and wildlife ecologist Dr. Rae Wynn-Grant and ABC News' Chief Meteorologist Ginger Zee will work with biologists to extract newborn black bear cubs carefully from their dens to gather critical measurements to help biologists ensure the animals' health and safety leading into the spring.
And National Geographic Explorer and biologist Dr. Ian Singleton and ABC News' Linsey Davis will meet infant orangutans as they prepare for life on their own, culminating in their emotional release back into the wild.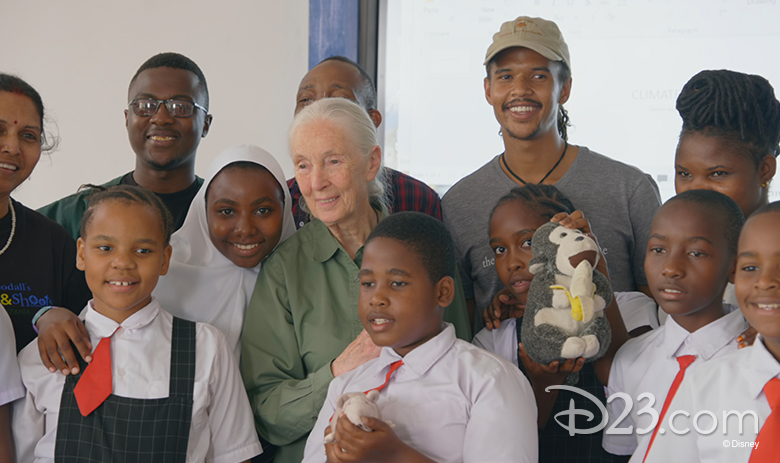 Picking up where National Geographic Documentary Films' 2017 award-winning Jane left off, Jane Goodall: The Hope follows Goodall throughout her never-ending travels, capturing her relentless commitment and determination to spread a message of hope. The film offers an intimate perspective on Goodall's pivotal transformation from scientist to inspirational activist and leader in holistic conservation through the Jane Goodall Institute and the harrowing obstacles she has faced throughout her remarkable career. Featuring an extensive collection of photographs and footage that spans more than seven decades, the documentary illustrates how her passion for wildlife and unshakable drive have persevered, making her one of the most important figures in wildlife conservation and galvanizing a future generation to create lasting change.
"It's important that Earth Day, the celebration, draws people back to National Geographic," said Beverly Joubert. "Many people feel helpless and they have no idea how they can help, but they can join an organization that is already doing it and that's how we're going to be successful celebrating Earth Day."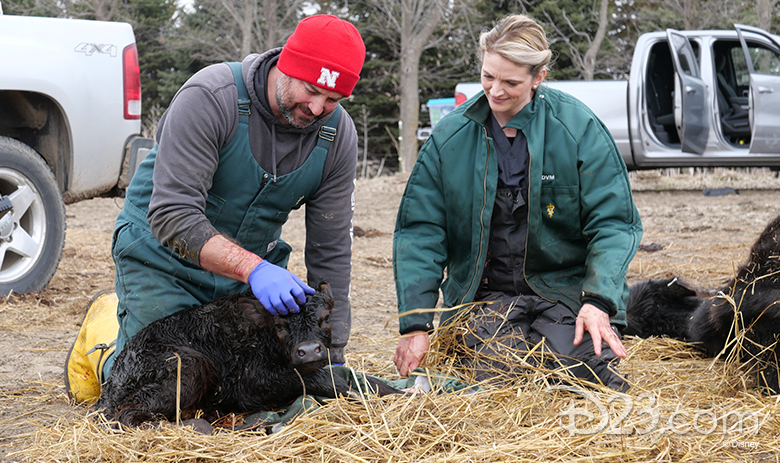 Heartland Docs, DVM and Critter Fixers: Country Vets
Premiering January 25 (10 p.m. ET), Heartland Docs, DVM follows husband-and-wife veterinarians Erin and Ben Schroeder who practice together in picturesque, rural Hartington, Nebraska, where their unbridled commitment to their community's farmers is paramount to the preservation of our nation's food supply. Along with their two sons, Charlie and Chase, the doctors are always on the go as their veterinary practice cares for the region's myriad animals in need, including cows, potbellied pigs, llamas, deer, and possum. The Schroeders' credo extends beyond saving the animals on which America depends; it's about making each visit something to look forward to for both the animals and their caretakers, even in the toughest conditions. From winter blizzards to spring tornadoes and blistering summer heat waves, Drs. Erin and Ben Schroeder overcome the obstacles with skill and heart.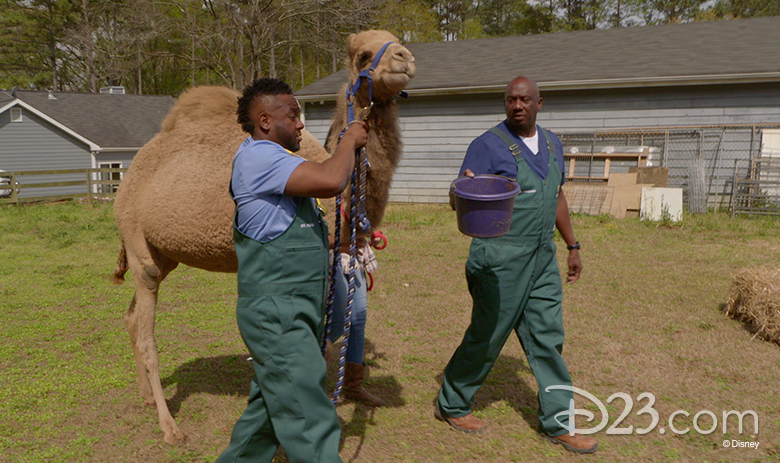 In Critter Fixers: Country Vets, premiering Saturday, March 7 (10 p.m. ET), Dr. Vernard Hodges and Dr. Terrence Ferguson are two lifelong friends who own and operate Critter Fixer Veterinary Hospital, located 100 miles south of Atlanta. Together with their loving staff, these physicians bring real heart, soul and a lot of humor to their treatment and care of more than 20,000 patients a year across their two locations. Between emergency visits to the office and farm calls throughout rural Georgia, this special team is constantly bombarded with unique cases. From a police dog with cactus thorns around her eye to a potbellied pig with life-threatening lacerations, for the Critter Fixer team, there is no such thing as "normal."
Janet Han Vissering, senior vice president, Development & Production, NG WILD, spoke to the incredible success National Geographic has had with series focused on veterinarians, dating back to Cesar Millan, better known as "the Dog Whisperer." "Nat Geo Wild has built a lot of our success from shows featuring vets. Audiences really responded very positively. But every single one of our vets is different—whether it's the community they serve or the team that they have built," she said. "What we look for is that one common denominator: real heartfelt stories and that real emotional animal human connection that these guys all have." All of these talented vets are heroes in their communities, she stressed.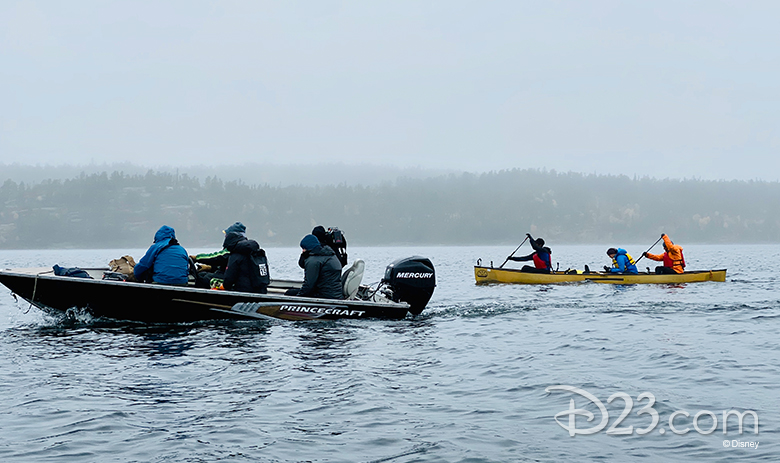 Race to the Center of the Earth
From the critically acclaimed, award-winning producers of The Amazing Race comes National Geographic's first-ever global competition series, Race to the Center of the Earth. The extreme, no-elimination competition series pits four teams of three contestants against one another in a nonstop adventure across the globe. Over the course of eight episodes, this adventure competition will send teams racing through Canada, Russia, Southeast Asia, and South America, and the first to reach the buoy that marks the finish line will win $1 million.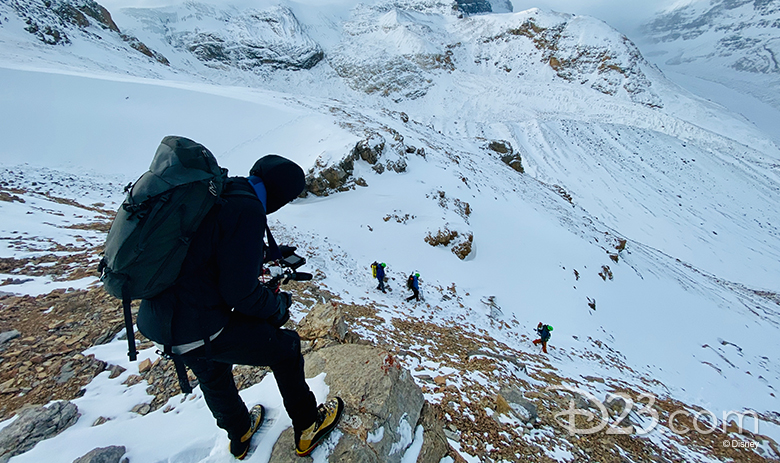 While filming the series took place over the course of about two and a half weeks, the planning was done over six months as producers scouted locations and tested routes multiple times to ensure that they could be accomplished by the contestants during the allotted time. "We have to know that the challenges we're finding are doable, so we do them ourselves first," said Kirk Durham, co-executive producer for Team Canada. The teams and the filmmakers were at the mercy of weather as they took on challenges that included climbing, mountain biking, and kayaking. None of the contestants are professional athletes, though all share a love for the outdoors and for adventure.
"The purpose of the show is to showcase the world and people going on an epic adventure," said co-creator and executive producer Elise Doganieri. "If you were to ask any of the contestants what was the reason for going on the show, it was to see the world and travel and do the most amazing things that they had never done before. The prize at the end was important but that was secondary to the adventure."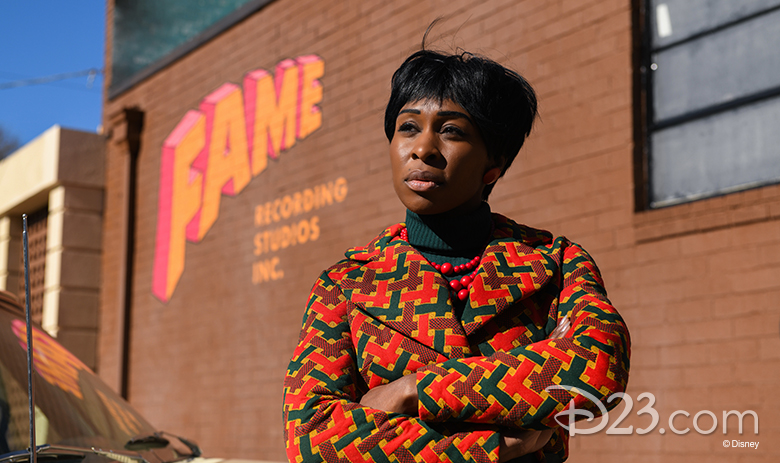 Genius: Aretha
The Emmy-winning global anthology series Genius dramatizes the fascinating stories of the world's most brilliant innovators, exploring their extraordinary achievements along with their volatile, passionate, and complex personal relationships. Genius: Aretha marks the first-ever, definitive, and only-authorized scripted limited series on the life of Aretha Franklin. National Geographic announced Friday that Genius: Aretha will premiere over four consecutive nights, beginning Memorial Day, Monday, May 25 (9 p.m. ET).
The eight-part series will explore Franklin's musical genius and incomparable career, as well as the immeasurable impact and lasting influence she has had on music and culture around the world. Genius: Aretha will alternate between present-day storylines and scenes from her youth, focusing on her childhood and the pivotal events that influenced her career as an adult.
A "dream team" of filmmakers and actors are bringing Genius: Aretha to the screen. Oscar® nominee Cynthia Erivo (Harriet) plays Franklin as an adult, while newcomer Shaian Jordan plays "Little Re" and Courtney B. Vance also stars as Franklin's father, C.L. Franklin. MacArthur "Genius" grant recipient and Pulitzer Prize winner Suzan-Lori Parks is executive producer and showrunner, and Emmy-winning director Anthony Hemingway also executive produces and helms several of the installments. Imagine has partnered with Warner Music Entertainment for this third season, which will again be executive produced by Imagine Entertainment's Brian Grazer and Ron Howard.
Franklin is the first woman, the first American, the first person of color, and the first mother to be profiled in the Genius series. "One of the questions when we started working on this project was, is Aretha Franklin really a genius?" recalled Parks, who stressed, "The answer, of course, is a resounding yes." She went on to add, "Aretha not only made art that is timeless, that runs through the fabric of all of our lives and endures through time, but she did what genius also should be doing and does do—it's inclusive and impacts the genius in each and every one of us."
"I learned to sing and tell stories that way by listening to her," noted Erivo, who shared (via satellite) that she approached the role by listening to Franklin's music and noting how she communicates with her music, as well as by reading as much as she could about the Queen of Soul. "I get to be a geek over something that I really love," she said.
Director Anthony Hemingway was committed to bringing authenticity, details, and nuance to Franklin's story. He spoke to "the beauty of having the opportunity to showcase and highlight the genius qualities of Aretha's life." Noting that Erivo has been singing Franklin's songs live on set during production, he stressed, "[Cynthia] mesmerizes everyone and captivates everyone. She is a genius unto herself."