Marvel's tiniest heroes find themselves—once again—in big, big trouble in the brand-new film from Marvel Studios, Ant-Man and The Wasp, hitting theaters July 6. Paul Rudd returns as Scott Lang, the ex-con who becomes Ant-Man, and Evangeline Lilly returns as Hope van Dyne, who finally dons The Wasp suit. Michael Douglas is also back as brilliant scientist Hank Pym, obsessed with finding his long-lost wife, portrayed by Michelle Pfeiffer. With so much going on in the Marvel Cinematic Universe—including an astonishing turn of events in Avengers: Infinity War earlier this year—here's everything you should know about the characters before you see Ant-Man and The Wasp.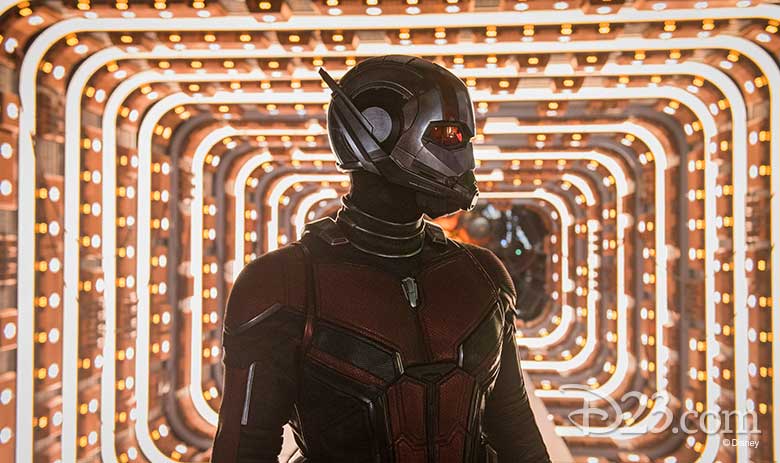 WHERE WE LEFT OFF
First off, according to producer and Marvel Studios President Kevin Feige, Ant-Man and The Wasp is a sequel to two previous Marvel films. "It's a follow-up to Ant-Man while also showing the aftermath of Captain America: Civil War," he says. "For me, there's a tremendous amount of excitement when you're able to tell stories like this and combine characters from their origin movies and then layer in their appearances from other movies."
Director Peyton Reed was eager to jump right back into the Ant-Man storyline. "In the first Ant-Man there was so much to set up. We had to set up the mythology of Hank Pym and the powers of Ant-Man. And then we had to set up Scott Lang as an ex-con and how he comes upon the Ant-Man technology. And we had to tell the story of who Hope van Dyne is. And then we had to give a little taste of Janet and Hank together. And then we had to establish that he controls ants, too. That it's not just the shrinking. There was a lot packed into it."
CATCHING UP WITH THE CHARACTERS OF ANT-MAN AND THE WASP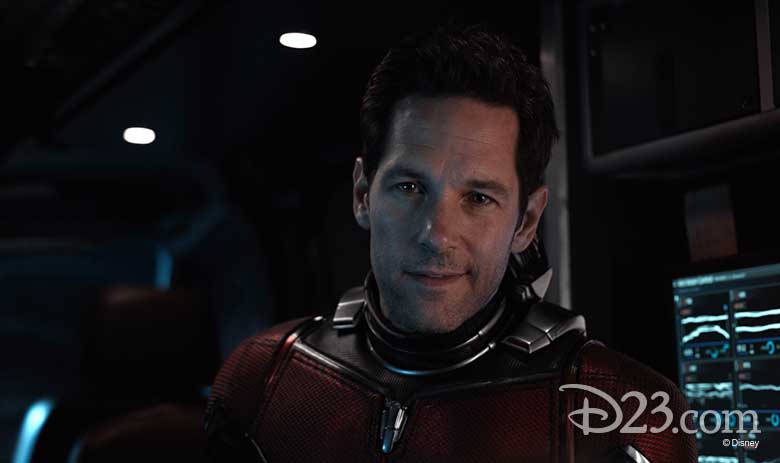 SCOTT LANG/ANT-MAN
Paul Rudd
Scott helped Captain America's team in Civil War, earning him the ire of the federal government, not to mention Iron Man. What's happened in the intervening time since then? "There's the hint that Captain America busts them out," says Reed. "So one of the big challenges was that, for the little amount of time that Scott Lang is in Civil War, we had to take into account what that meant for these characters going forward." Ant-Man and The Wasp, then, shows us the repercussions of Scott's involvement.
"One of the things that I really like about playing this character is that Scott is thrown into these extraordinary circumstances of shrinking and flying around on ants and dealing with life-threatening situations," says Paul Rudd. "I've always tried to sustain his way of dealing with everything with a sense of humor and a carefree attitude. I think it gives an audience a fun ride to see somebody like Scott Lang take in all of this craziness. So, for me, that's fun to play."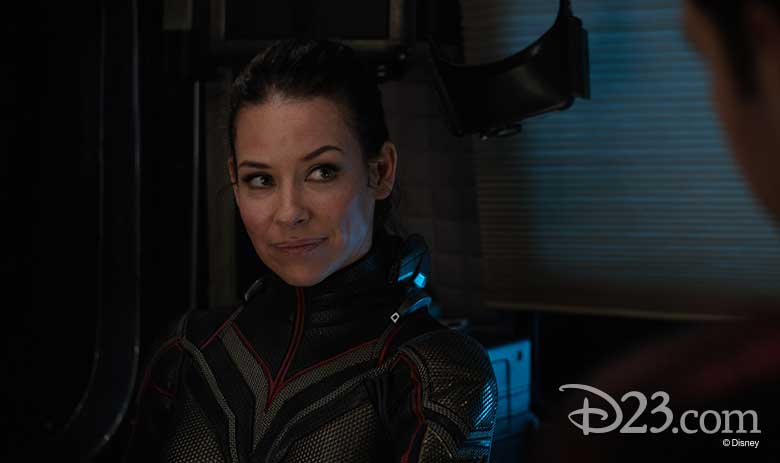 HOPE VAN DYNE/THE WASP
Evangeline Lilly
Fans will remember that in the end-credits scene of the first Ant-Man film, Michael Douglas' Hank Pym character gives his daughter, Hope van Dyne, The Wasp suit, setting up her Super Hero turn in Ant-Man and The Wasp. "I was excited to play Hope again for so many reasons," says Lilly. "In Ant-Man she went through this enormous emotional arc. So it was exciting to have the chance to go back to this character and play her in a new space, a space where she is more at ease in her own skin and more at ease in her relationship with her father."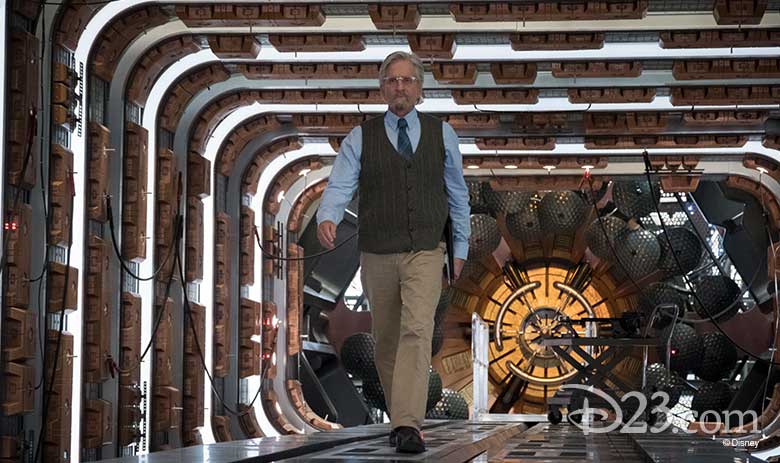 HANK PYM
Michael Douglas
Hank Pym created the Ant-Man suit that helped Scott Lang defy the authorities and fight for Captain America in Civil War. It stands to reason, then, that Hank and Hope need to stay out-of-sight to avoid being arrested—not to mention the fact that that they skirted the law in the last Ant-Man film. Needless to say, the authorities would like to get their hands on this rogue scientist and his brilliant daughter. Hank's desire to find his wife, though, complicates things.
"The best part about returning for a sequel is the opportunity to again work with Peyton, Paul, and Evangeline," Douglas says. "There's that feeling of familiarity that informs the filmmaking process. You also get to define your character more. Hank Pym is the straight man who keeps the story grounded."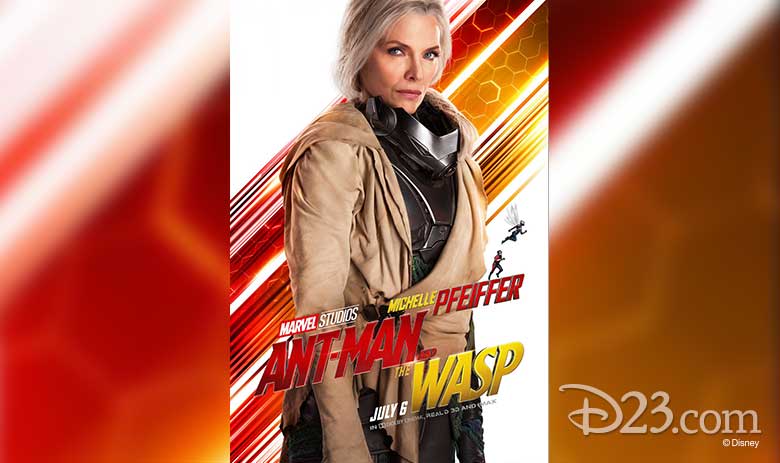 JANET VAN DYNE
Michelle Pfeiffer
Audiences have never met Hank's wife and Hope's mother, Janet van Dyne, played by Michelle Pfeiffer, who was the original Wasp. Thirty years ago, a freak accident lost her to the Quantum Realm, a place Hank and Hope want to rescue her from.
"Peyton and I spoke at length about Janet," says Pfeiffer, "and he always stressed that, yes, she was a brilliant scientist unto herself, but at the heart of it all she is a warrior who has managed to survive on her own terms in the Quantum Realm. Honestly, I think she is a lot fiercer now than the original concept of the character, which is exciting to me."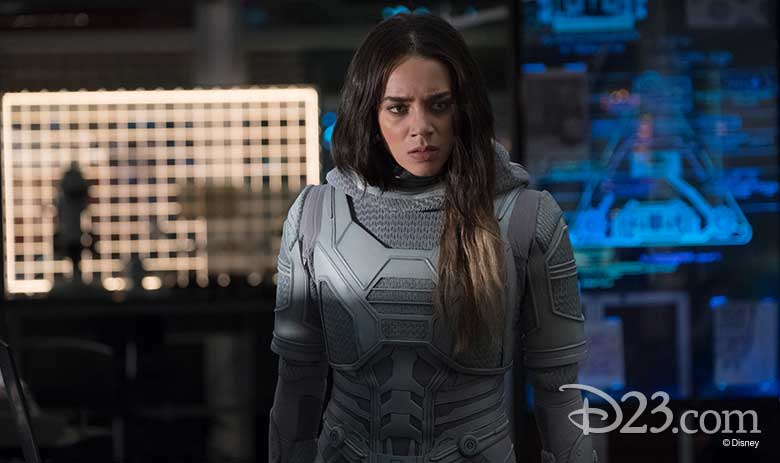 AVA/GHOST
Hannah John-Kamen
Ava, played by Hannah John-Kamen, seeks out the new technology developed by Hank for her own personal reasons. Of course, Hank won't part with his invention willingly, which sets up one of the main sources of conflict in the film. "There are so many layers to this character," says John-Kamen. "Her situation is not black and white. It's not about world domination or good and evil. I was amazed at her vulnerability and felt really connected to Ava."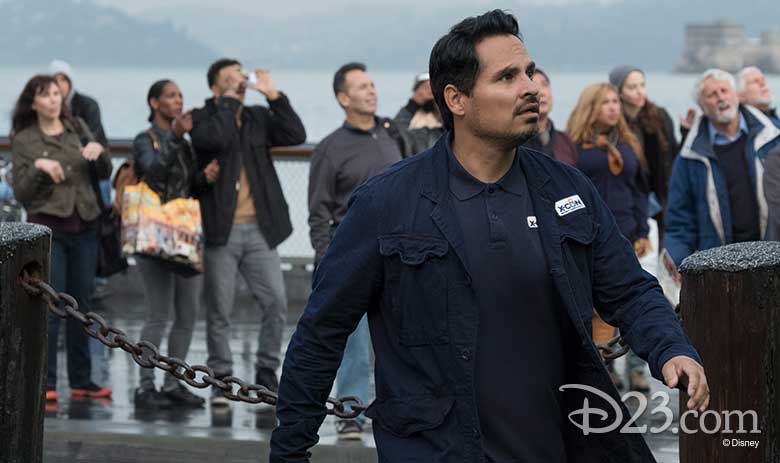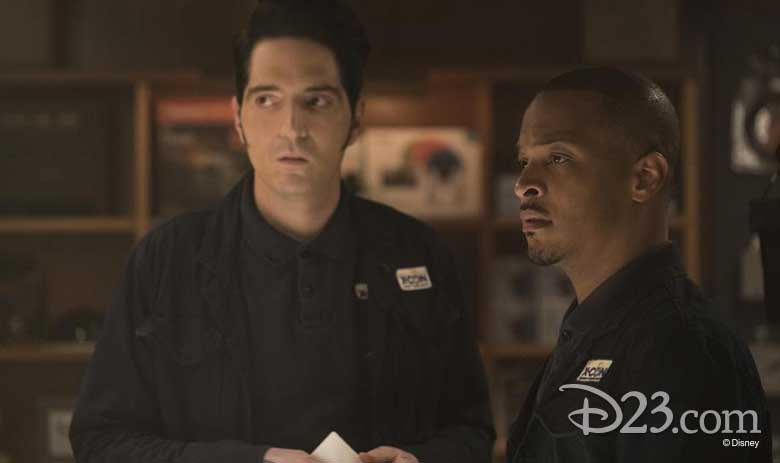 THE X-CON SECURITY CREW
Michael Peña (Luis)
David Dastmalchian (Kurt)
Tip "T.I." Harris (Dave)
Michael Peña returns as the hilariously lovable Luis, the one-time partner-in-crime to Paul Rudd's Scott Lang. Trying to live lawfully isn't necessarily easy for Luis, who wants to find a way to make money without going to jail. "Luis is such a fun-loving dude," remarks Peña. "Although he's been in and out of jail for some minor stuff, he is always really positive, and I think that's really kind of endearing. He still has an optimistic viewpoint towards life. Especially now as he and Scott are building a business and potentially a new life."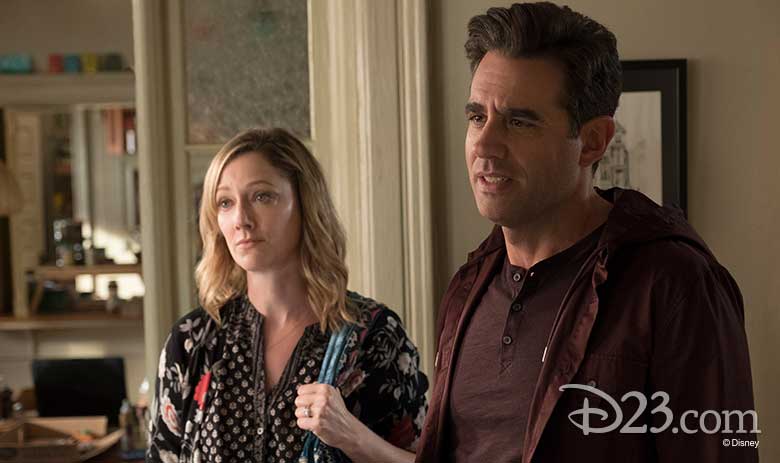 SCOTT'S FAMILY
Judy Greer (Maggie)
Bobby Cannavale (Jim Paxton)
Abby Ryder Fortson (Cassie)
Scott's relationship with his daughter, Cassie (Abby Ryder Fortson), his ex-wife, Maggie, (Judy Greer), and Maggie's husband, Jim Paxton (Bobby Cannavale), is complicated by his exploits as Ant-Man. "Paul, Bobby, and I just have such a good time together," says Greer. "They have been best friends forever, so being around those two is always fun. Peyton encourages improv, so we are always riffing and trying to come up with a funny piece of dialogue or moment in a scene. Even with all the joking around between takes, I've seen Paul take something funny and, on the fly, just seamlessly navigate it into something real and meaningful."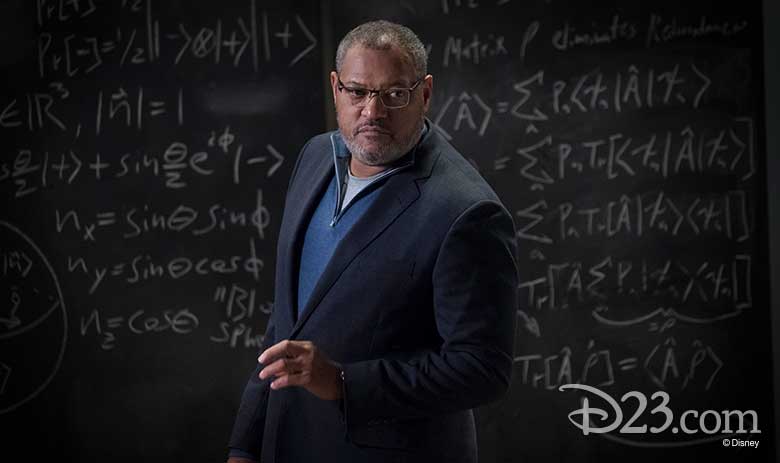 BILL FOSTER
Laurence Fishburne
Laurence Fishburne, who plays Bill Foster, a scientist and former colleague of Hank Pym, has been anxiously awaiting his chance to be in a Marvel film. "I just was really hungry to be a part of the Marvel Cinematic Universe," says Fishburne. "I would've played an asteroid in any movie given the opportunity! So the fact that Kevin and Peyton found that I was a good match for the character of Bill Foster is huge. It's a dream come true for me."
He continues, "What initially excited me about the role of Bill Foster is that he is a scientist in his own right, a contemporary of Hank Pym's with the same level of smarts and curiosity. The fact that I'd be playing scenes with Michael Douglas and be a foil to him was a big factor. I've never worked with him before, so who in their right mind would walk away from that?"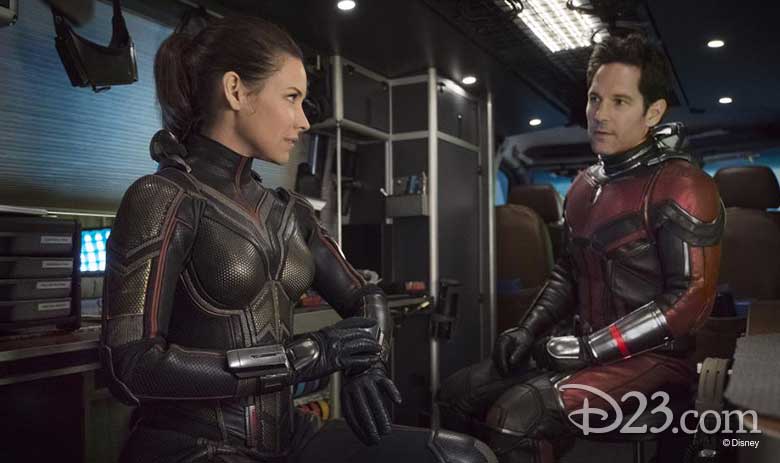 Ant-Man, The Wasp, and Hank Pym return July 6 with epic adventures on a grand (and microscopic) scale. "We wanted to deliver on the promise at the end of Ant-Man," says Feige. "When you look at the history of the comics, Ant-Man and The Wasp were one of the great team-ups of Marvel. We'd already touched on that a little bit in the flashback in the first film with the original Ant-Man and Wasp, and we absolutely wanted to see that now in the modern day. Hope and Scott as these two Super Heroes who couldn't be more different is the perfect way to delve into their potential to live up to this iconic duo and pick up that mantle."